Budget airlines do a few things differently from their full-service counterparts. First and foremost, they offer significantly cheaper tickets.
Despite making travel increasingly affordable, there is stiff skepticism towards budget airlines. Contrary to popular belief, lower-priced airline tickets aren't cheaper due to subpar safety. In fact, airplane location, not airline type determines crash likelihood, and the 10 biggest aviation disasters in Europe and North America involved non-budget airlines, save for 1. The following quote from transport analyst Max Leitschuh best sums up these points:
Any airline anywhere in the world knows that crashes or a reputation for poor safety is bad for business. That reputation will lose an airline far more money than it would (gain) by cutting corners on safety.
The reality is this: full-service airlines offer extras that can easily be charged for on an as-needed basis. Prime examples are generous luggage allowances and free drinks& meals (also newsflash: those aren't free, they're paid for in your higher priced ticket). This is the premise of budget airlines, and it makes for serious savings. So, if flying no-frills in exchange for a cheap flight seems like the cure for your travel bug, here's 7 must-know facts about flying budget airlines!
1. You'll likely need to pay for luggage weight
Rather than having higher-priced tickets that include hefty weight allowances, budget airlines typically allot a small carry-on amount, such as 7-10kgs (~15-22lbs), or provide none at all. Before purchasing your ticket online, you will be clearly prompted to add luggage (see examples below). Remember, it's nearly always HUGELY cheaper to pay for this ahead online.
Important notes: always adhere to size & weight restrictions! Do not guess. Weigh and MEASURE your luggage before going to the airport, and stay within the limits you've purchased. If not, you may be charged a hefty fee, which most airlines enforce. This is only fair as greater weight = greater fuel consumption that you didn't pay for.
To prevent this issue from ever happening to us again, we always carry with us this ultra light, sturdy luggage scale from Japan. It eliminates inaccurate guessing or scrambling to find a scale hours before a flight!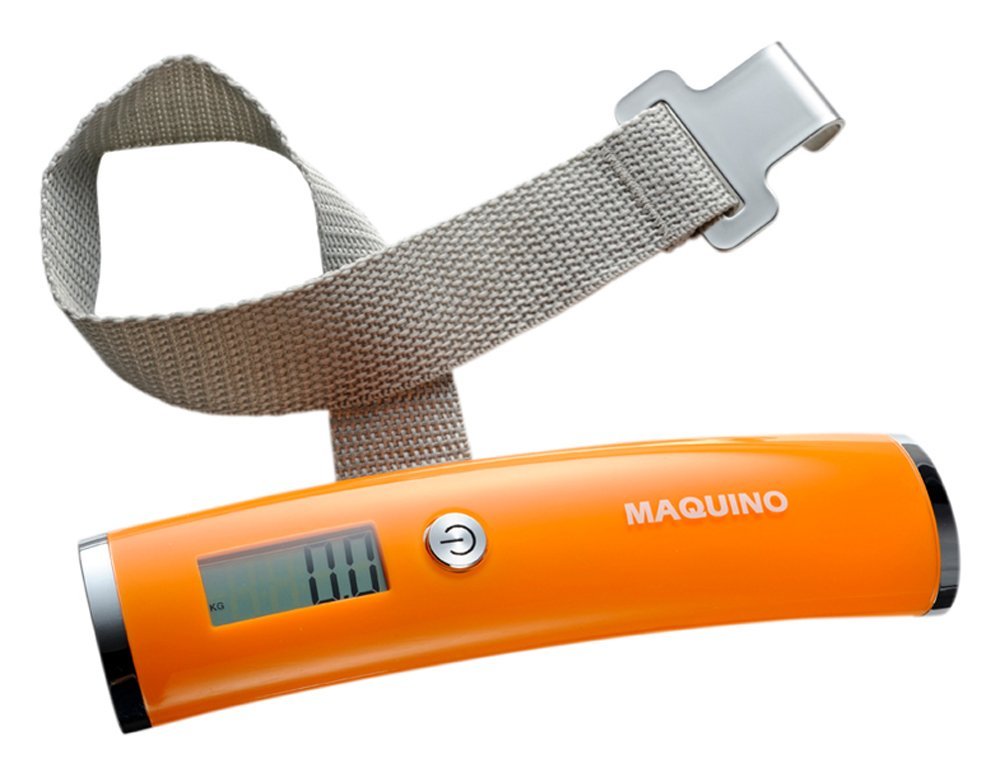 2. You will likely pay extra for in-flight food & drink
As stated, the "free food" you receive on full-service airlines is actually paid for in your higher-priced ticket. As such, budget airlines don't charge you for this to reduce costs. This means if you want food or drink (often even coffee or water), you'll have to pay for it.
If saving is your objective, some simple planning can resolve this. Bring a sealed snack and/or purchase food/drink post-security. If you want to be ultra savvy for beverages, it's worthwhile to invest in a reusable, foldable bottle like the Platypus water bottle. We use these everyday, never wasting money on disposable ones. Take note that if it's a hot drink you're after, you usually cannot board with these, so finish that coffee beforehand!
3. You may need to print your own ticket
RyanAir is the only airline I'm aware of that does this, but granted that it's a popular one, it warrants mentioning. Check ahead to see if your airline requires you to print your ticket and/or check-in online. With RyanAir, this is clearly stated (in ALL CAPS) in the first confirmation e-mail you are sent, as seen below.
If you're travelling and don't have access to a printer, ask the front desk at your accommodation, or consider printing at a library, university, or convenience store.
4. The airport could be outside of a major city
It's true that sometimes budget airlines land at airports further from your destination. This isn't always the case, but does occur somewhat commonly in Europe.
Paris is one such example. RyanAir offers cheap tickets to the Beauvais airport, but it is 1.5 hrs from Orly (the main one), and is much further from the city (see image below). As such, always check Google Maps to be sure where the airport is. If it's further out, factor in transit costs/time to determine if it's still worthwhile.
5. Expect the same customer service as regular airlines
Whether you fly budget or full-service airlines, great and terrible experiences happen anywhere. In fact, in our travels, we've only ever had rude staff, lost luggage, and flight delays/cancellations flying (all in one go, too) with full-service airlines! Don't be scared off by naysayers – such events can happen with any airline, and are a general risk of flying!
6. The aircraft may be more basic inside
The interior of budget planes – not the infrastructure itself – have some noticeable differences. Cushions may be firmer, seats likely much smaller, and in the case of RyanAir, there could be advertisements on the walls, like on a bus or subway. You'll likely not have a TV screen, so plan ahead and bring a book, magazine, or music.
7. Check for extra fees
Some airlines will charge a fee for credit cards, or even a basic processing fee when buying your ticket online. Others may add on additional taxes, which will be stated upon check-out. Always factor extras into your total cost when price-comparing.
So, Are Budget Airlines Actually Cheaper?
Yes!
Though the individual fees may make it feel like you're paying more, it's nearly always cheaper to fly budget. Don't believe me? Do the math for yourself, or see our examples below. Often the savings are significant, especially for long-haul flights where you could save hundreds.
Our most recent example would be our flight back to Canada. We booked it as two separate legs, with an intentional 5-day stopover in Hawaii (for other hacks like these plus a list of budget airlines worldwide, read our cheapest flight booking tips here). At the time, we saved $200 per person on each leg of the trip!
Looking now, one can see a flight from Sydney to Honolulu is $412 with Jetstar, plus $39 luggage (unless you pack light like us and use free carry-on only – learn how to do that here). That's a grand total of $451, compared to the next cheapest flight with of $572 – a savings of $121 per person!
A Final Note on Budget Airlines
Too often budget airlines are slandered for what is so clearly apparent about them: they're budget. For those who can live without the extras for a snippet of time, the savings are absolutely worth it.
We hope these tips have proven helpful. If you've got a burning question or comment, share your thoughts below!
For a comprehensive list of budget airlines, check our ultimate flight guide article here.