Not to jinx it, but 2023 is already shaping up to be the most opened up for travel yet since pre-Covid. With over 30 countries having ditched vaccine and testing entry requirements last year, things are only getting better for those yearning to explore.
Whether you've been saving up your post-quarantine bucks or are still slowly emerging from your lockdown hibernation (I see you!), now is a great time to embark on that dream trip and inadvertently provide yourself with some self-care and feel good neurotransmitters. Because even the act of planning a trip improves mental health; no to mention the adventure itself etches permanent memories.
For this year's travel round-up, I've chosen places with quirk. Destinations that for one reason or another, just hit differently. Because who wouldn't want to kayak amongst 10,000 year old glaciers, or wander 11th century Viking Settlements? Newfoundland awaits, eh! Try venturing beneath the earth in search of glittery opals in Australia's Outback – stopping in at the Mad Max 2 museum too, of course. Or perhaps you'd like some tropical bliss, with a side of Spam sushi and conversations mostly comprised of hand gestures and smiles with a centenarian in Japan's unsuspecting island paradise: Okinawa.
If the past few years have felt mundane, you can't be blamed. With the world now largely reopened, consider this your push: stop doom scrolling social media and chase after real life landscapes and people, with memories to last forever. Here are 5 offbeat places to visit to cure your monotony.
A note on travel requirements: no matter where you're headed, be sure to check the travel, visa, and/or covid requirements of the country you're departing from and travelling to. Many countries have waived covid tests and/or vaccinations as mandatory but this is not the case everywhere. Check the government website of the countries of interest before travelling.
As always, it is wise to get travel insurance when exploring abroad. It's saved my butt on the few times on unexpected overseas hospitalizations (as I used to say as an ER nurse, "no one ever wakes up and says, I think I'll go to the Emergency Department today"). World Nomads has been our go-to for over a decade and is well regarded for honouring claims (and did so for me without issue). You can also get a credit card that includes travel insurance.
1. Antarctica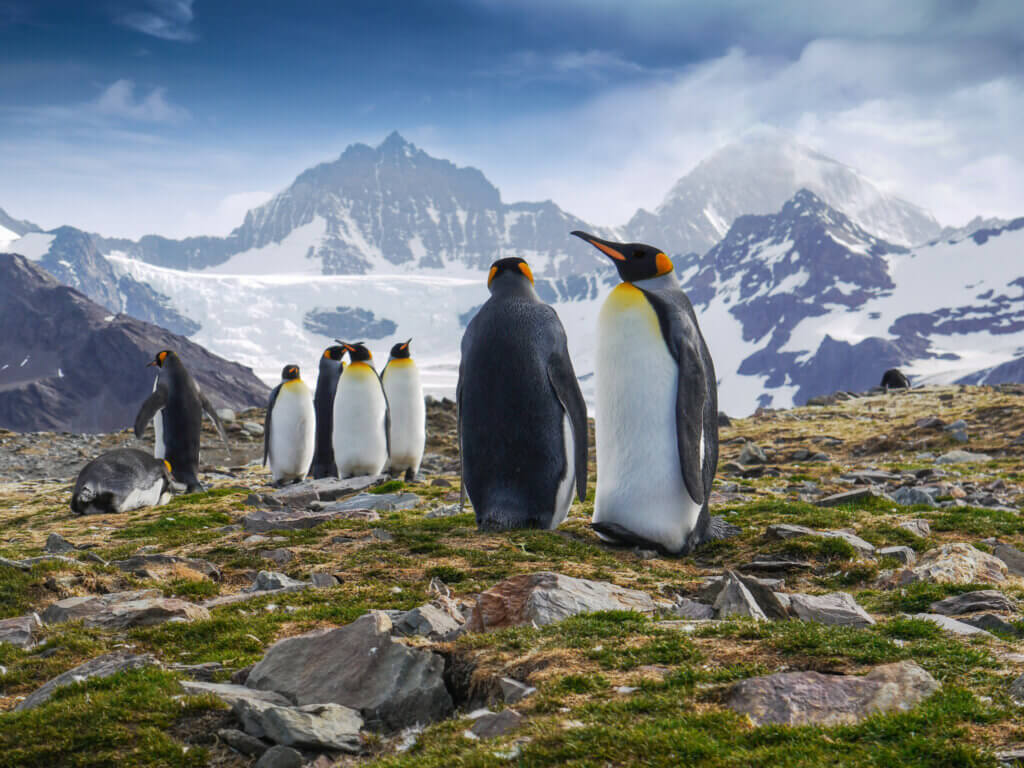 Antarctica is earth's last unspoilt landscape, and the only place uninhabited by humans. Its vast marshmallow-y landscapes have lured people here for centuries, including many an ill-fated voyage leaving spectacular shipwrecks and spooky wooden cabins behind. Follow the path of these explorers yourself, perhaps saying a prayer on your arrival in the pint-sized non-denominational chapel.
As it turns out, the bottom of the earth is full of unexpected natural surprises. Despite being largely frozen, Antarctica has at least 91 volcanoes, some actively spewing molten lava. Its dark navy waters house penguins  (the world's largest), whales, and sea lions – the corpses of which may be consumed by carnivirous sea stars. The aptly name "Blood Falls" seem like something from a horror film; its blood red waters ooze over the Taylor Glacier (stained by iron-oxide, not murder!).
If you're craving a hefty dose of adventure and raw, refreshing landscapes, Antarctica will cooly soothe that itch.
When to go: Between November to March, which is Antarctic summer. This provides ample daylight and milder temperatures of up to 50° F (10° Celsius).
How to get there: Cruises depart from Argentina, New Zealand, and Australia. Check out G Adventures and TourRadar for some great options. In Argentina, departures are from the colourful city of Ushuaia, which you can fly to from Buenos Aires. In New Zealand, Auckland and Queenstown are the commonest departure points. Hobart, Tasmania is the launch point from Australia.
Where to stay: Ushuaia, Hobart, Queenstown, and Auckland all have hotel and hostel options for all budgets. There are also camping options in all four of these cities, though these are generally further out of the city so consider transport costs too.
Tips: Book with a reputable company with traveller reviews. Many tours require enough fitness to walk on wet, unsteady ground and to be able to lift yourself in and out of a zodiac boat. If travelling via Ushuaia, I highly recommend exploring Patagonia – check our $20/day travel guide here for this remote slice of the world.
2. Okinawa, Japan
Japan is a land of contradictions with its strong presence of tradition alongside some of the world's most advanced robot technology, not to mention notorious taboos. But a surprise within a surprise awaits; a criminally underrated tropical oasis awaits those willing to take a brief 3-hour flight from Tokyo. This slice of paradise, is Okinawa.
The glittery region of Okinawa is home to 48 inhabited islands with water as clear as glass teaming with colourful fish and coral. Its laidback culture reminds one more of Hawaii than Japan, which is perhaps why it has the highest density of centenarians in Japan – many of whom you may see smoothly pedalling off on their bicycles.
Okinawa has housed American military bases for over 60 years, which has led way to bizarre food blends like Spam sushi and taco rice, found nowhere else in Japan. For something more classically Japanese, the 14th century Shurijo Castle offers sweeping island views from its fire engine red fortress (note: some parts closed after a 2019 fire). When it's time to cool off, there's no shortage of beaches, which you may have all to yourself. Who knows; that sea salt air may just ensure you live to over 100, too!
When to go: Spring or autumn is ideal, which is March to early May or late September to December respectively. Rainy season runs May to early June, while typhoons can be present from July to October.
How to get there: Okinawa has its own airport, with flights from many major Japanese cities.
Where to stay: Naha is the main city on Okinawa with plenty of hotels, though there are many other smaller islands worth visiting (Maejima is quaint and charming). Naha has the typical Japanese shopping arcades, karaoke bars, and top notch sushi joints. Accommodation options range from resorts and hotels to hostels – with fewer options on the smaller islands.
What to do: The Okinawa Fun Pass is a thrifty way to experience the best of Okinawa, giving you access to the famous Churaumi Aquarium, Okinawa World, Nago Pineapple Park, and even includes an ice cream and dining voucher!
Tips: You can fly or boat (cheaper) between islands; well worth doing, even just for a day trip. Public transport is limited on Okinawa Island and inexistent on others; if not hiring a car (which isn't essential, but much easier; I didn't), just ensure convenience shops or a grocery store is accessible.
3. Outback New South Wales, Australia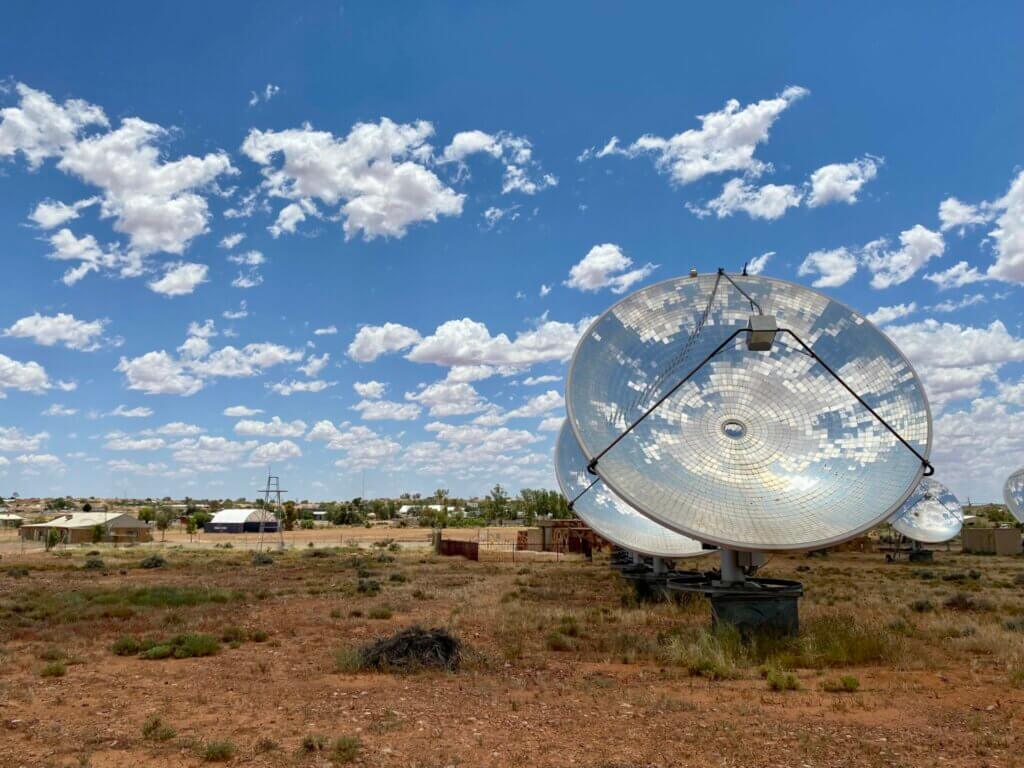 The word "outback" conjures images of rusty deserts in the centre of Australia, but few know that you can access these sparse landscapes on a 2.5 hour flight or 2 day drive from Sydney. A town where people live in dugouts, peculiar pubs with  peculiar stories to match, and dusty desert locations used in Mad Max 2 and Priscilla: Queen of the Desert (featuring a certain "Agent Smith") – the only thing absent is normalcy.
Meander moonlike landscapes of Mungo National Park, an ancient lake bed with the world's oldest Neanderthal remains found yet. Admire apocalyptically modified cars from the set of Mad Max 2 at its dedicated museum, then drive minutes up the road its many filming locations. Don't miss the tiny underground mining town of White Cliffs, complete with an underground hotel that requires no cooling and has spectacular rooftop stargazing. They can also connect you with a locally-run opal hunting tour – if you're lucky as I was, you'll find a glittery array of your own opal to keep.
Australia's scorched landscapes are often best washed down with a pint; so be sure to mingle with the interesting locals who choose to call such barren landscapes home. With the Aussie dollar being favourably low, it may be high time to reinstate its notorious 2000s tourism campaign and ask: where the bloody hell are you?
(Fun fact: the pub in that video is in Silverton, merely minutes from the Mad Max Museum and worth having a cold beer in its open air courtyard – if you're lucky, they'll do a revving demo of the Max Max inspired car).
When to go: Dry season (from April/May to September/October) when temperatures are more tolerable. December-January is exceptionally hot, with many tourist sites closing down and locals skipping town to beat the heat.
How to get there: Broken Hill is a good launch point for this region and is serviced by flights from major cities and select smaller ones. There's some (indirect) bus options and a weekly train from Sydney. Accessible by car and makes a great road trip.
Where to stay: Broken Hill is home to The Palace Hotel – famous for being a main set of the film, "Priscilla: Queen of the Desert" (a must-watch before this trip). Here you can climb its creaky carpet-lined stairs to your colourful colonial-era room, or simply sip a beer on its enormous verandah – Australia's biggest.
4. Newfoundland, Canada
Canada's rugged island province of Newfoundland is packed with unusual delights. Wander the remains of an 11th century Viking Settlement – the only one of its kind in North America (sensible, given its proximity to Greenland). Kayak past 10,000 year old icebergs and keep your eyes peeled for the whales, puffins, sea lions, and perhaps the highly elusive narwhal, the unicorn of the sea.
Be sure to explore Gros Morne National Park with its gargantuan moss-shrouded fjords, giving way to blue rivers below. Equally vibrant are the quintessential Atlantic houses throughout the island, painted bold shades red and yellow, many perched like seagulls on cliff sides by the ocean.
Newfoundland is exploding with natural beauty and friendly folk who live in this sparse and rugged province. The landscapes are more akin to Greenland or Norway than the rest of Canada, and even the people here have a famously unique accent. Despite their friendliness, don't feel obligated to the Newfie rite of passage of "kissing the cod"!
When to go: Early July to mid-August provides the best weather; worth noting as this part of Canada gets extreme rain, snow, and winds. Icebergs can be spotted between April and June, though some linger through summer. Puffin spotting can be done from May to early September.
How to get there: Flights go into St. John's from all parts of Canada. There are ferries from Nova Scotia for pedestrians and cars.
Where to stay: Start in St. John's where hotel and hostel options are plentiful. Camp or glamp in Gros Morne.
What to do: Explore the beautiful Bay of Islands by kayak, the remote Woods Island by zodiac, and discover ancient history with a fossil tour.
5. Alaska, USA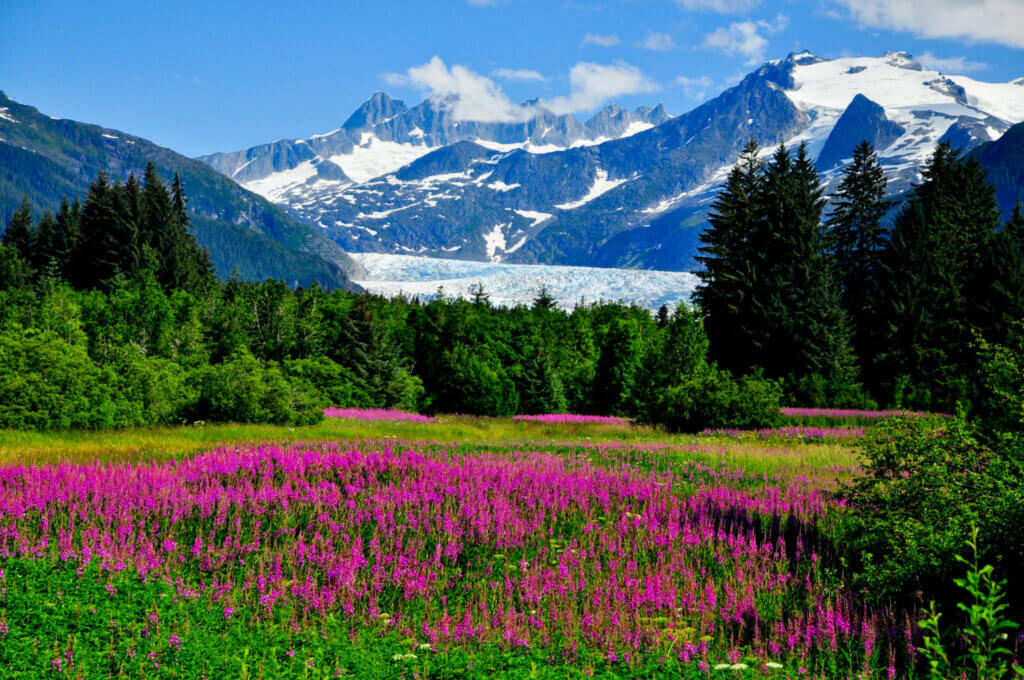 Sharing borders with the icy Pacific Ocean and the mountains of Canada's Yukon, while Alaska is technically American, it certainly has a feel all its own. Swap out backlogged highways and shopping malls for gigantic glaciers and infinite stretches of pine-infused forests that will restore your soul.
The lack of land borders with any American states combined with its tiny population make Alaska and its people unique. Munch on homemade fudge in a humble log convenience shop or gaze at the twinkling dance of the Northern Lights; after all – this is one of the best places on earth to see this magical phenomenon.
Each Alaskan season has its allures, though summer and early fall are most accessible as many roads become inaccessible through winter. To see mountain slopes consumed by a fiery sea of red and yellow, visit in fall as we did – it's truly something else (see our road trip itinerary here). Springtime sees the return of migrating whales, plus the birth of baby moose and bears. Summer grants the infamous midnight sun and endless days to canoe, hike, and swap the glow of your phone for a crackling campfire and the fresh Alaskan air.
When to go: For Northern Lights chasing visit between August and April. To view the changing leaves visit in late August to end of September. Summer  runs from May to September, but June and July are warmest.
How to get there: Flights service cities small and big, the larger ones serving as better launching points like Anchorage, Fairbanks, or Juneau. Cruises operate from through the U.S. and Canada, and are the only way to access certain parts of this remote place.
Where to stay: There's an intriguing variety of hotels and chalets in both cities and some remote areas. That said, there's nothing like tent camping at least a night or two in wilderness as fresh and isolated as this.
What to do: Check out the Aurora Ice Museum in Fairbanks, see whales and glaciers on a Kanei Fjords National Park cruise, or hop on a tour to hunt down the Northern Lights.
---
And that's a wrap for this year's round-up. Which quirky destinations are on your radar to get you off the couch and back into the world of travel?