As we approach 2022, it's hard to believe that this pandemic is entering its third year. But for the first time in awhile, the travel industry is slowly – albeit cautiously – breathing back to life.
While the pandemic has changed the face of travel, don't let this keep you in permanent lockdown. Travel can be done safely, if you know what to check for, how to protect yourself, and when/how to make alternate plans. Here are nine important tips for travelling globally amidst COVID.
Note: while this article is intended to be as accurate as possible at its time of publication, it is not comprehensive, official, nor destination-specific. Consult government websites and advisories for your departure and arrival destinations for the latest information.
1. Check that it's safe to travel
Before going anywhere, review government travel advisories for your intended destination. These advisories provide insight on general safety, as well as current Covid outbreaks. Here are government travel advisory pages for common departure points:
Note: You should cross-check foreign travel advisories and country restrictions by directly visiting the government website of the country you wish to visit. I.e. do not rely solely on your home country's interpretations of foreign restrictions.
2. Get travel insurance
Travel insurance is advisable on any trip should you fall sick, get into an accident, encounter theft, etc. Some policies include COVID-related coverage, including trip cancellation or interruption, emergency medical needs, illness or quarantine due to COVID-19. World Nomads is recommended for its decent coverage and approval of claims. I've used them myself for an unexpected hospitalization in my travels.
Some credit cards offer various forms of travel insurance, including COVID-related policies (see our other guide here). Such cards can provide insurance for car rentals, trip cancellation, medical, and more. Review the credit card policy, terms and conditions to understand what is included and how to activate such coverage (e.g. often you must use that credit card for travel bookings).
A note on trip cancellation due to COVID: you needn't necessarily have insurance that covers this, as most airlines and a growing number of other travel industry members (e.g. hotels, trains, tours) are offering free cancellation or re-booking. Always review fine print – more discussion on this in point 7.
3. Review border restrictions where you're travelling to/from
Check the government website of your intended destination(s) as to whether international travellers are currently permitted. If making any layovers, check for restrictions on travellers arriving from said layover destination, as it could still warrant additional requirements.
Also review border restrictions of the country you'll be returning to and ensure that you can re-enter. You may also be required to self-isolate for a number of days upon return. Review this regularly while travelling as it can change from when you departed. Entry requirements may differ depending if you're an international traveller, visa holder, resident, or citizen.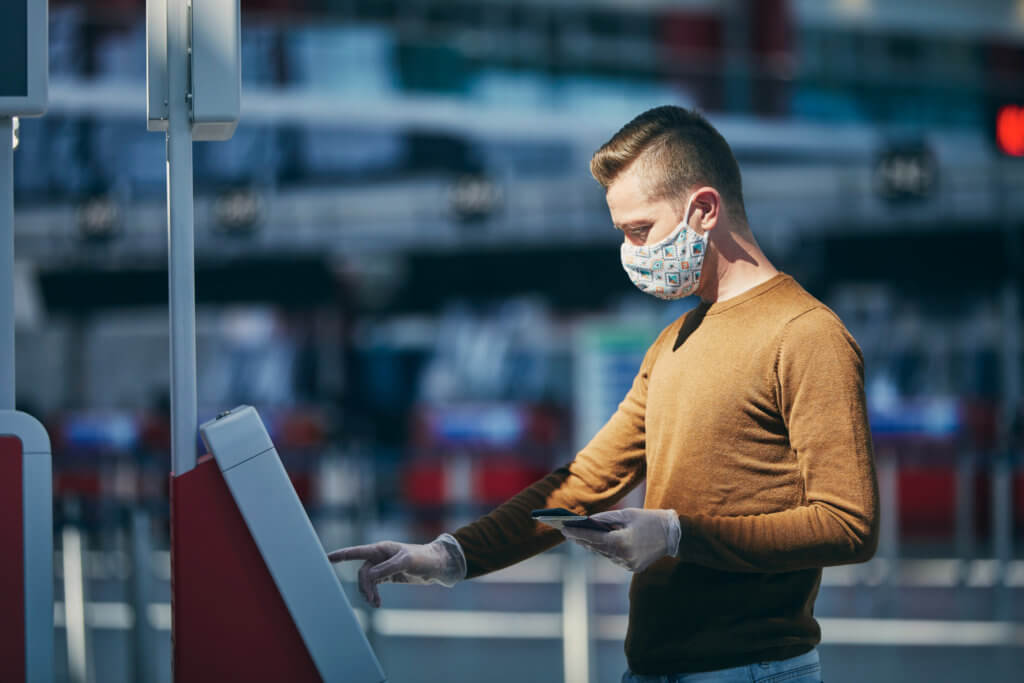 4. Review Covid testing requirements
Nearly all countries require a negative Covid-19 test pre-departure and/or on arrival. It is extremely important to check the requirements for every country in your trip – including layovers, plus wherever you're returning to. Unless stated otherwise, you are subject to a nation's testing mandates, even if just in transit.
For example, I'm visiting Canada from Australia in two weeks time. Canada requires a Covid-19 test within 72 hours pre-departure. However, as I'm travelling via the United States, I must follow the American requirements for international travellers, which currently requires a Covid-19 test one day pre-departure.
Acceptable Covid-19 test types, timing, and proof
Verify the Covid-19 test requirements on the government website of your intended destination(s). Confirm which testing types are accepted and when they must be done (e.g. pre-departure and/or on arrival). As a rule of thumb, PCR testing is commonly accepted whereas self-administered rapid antigen tests mostly are not.
When getting your Covid-19 test, specify that it's for travel clearance. This is different to the general screening which is typically free and sends results via SMS (this is not acceptable for travel). Rather, you should get a printed or digital document that includes your name, passport number, lab name, test type, date done, etc. Do not lose this document, it's just as important as your boarding pass!
If you've recently recovered from Covid-19, instead of a negative Covid-19 test you may be able to show documentation of recovery. This usually includes a positive viral test and a letter from healthcare provider with travel clearance. Follow government guidelines of your departure and arrival destinations around if this is permitted and what's needed.
Isolation/quarantine mandates
Isolation requirements are ever-changing. Check these in the lead-up to your trip for your intended destination and where you're returning to. Review this again whilst travelling in case of changes that may impact your return home. Isolation mandates may prevent you from returning to work right after being overseas, so plan accordingly.
Government guidelines will outline whether you must isolate on arrival, for how long (usually until negative Covid-19 test, usually within 24-72 hours) and what is considered an acceptable place of isolation (e.g. family member's house or quarantine hotel). Unvaccinated people may need to isolate for longer when travelling and returning home.
5. Have valid proof of vaccination or medical exemption
Review which vaccines are acceptable in your intended destination(s) and have an official international certificate as proof. Most international Covid-19 vaccine certificates have a QR code and specify the recipient's name, vaccine type, number of doses, date given, and so on. Print multiple clear copies of your vaccine certificate and save an official digital copy on your devices.
If you have a medical exemption, check whether this is accepted at your intended destination and if so, confirm exactly which documentation is needed to show this.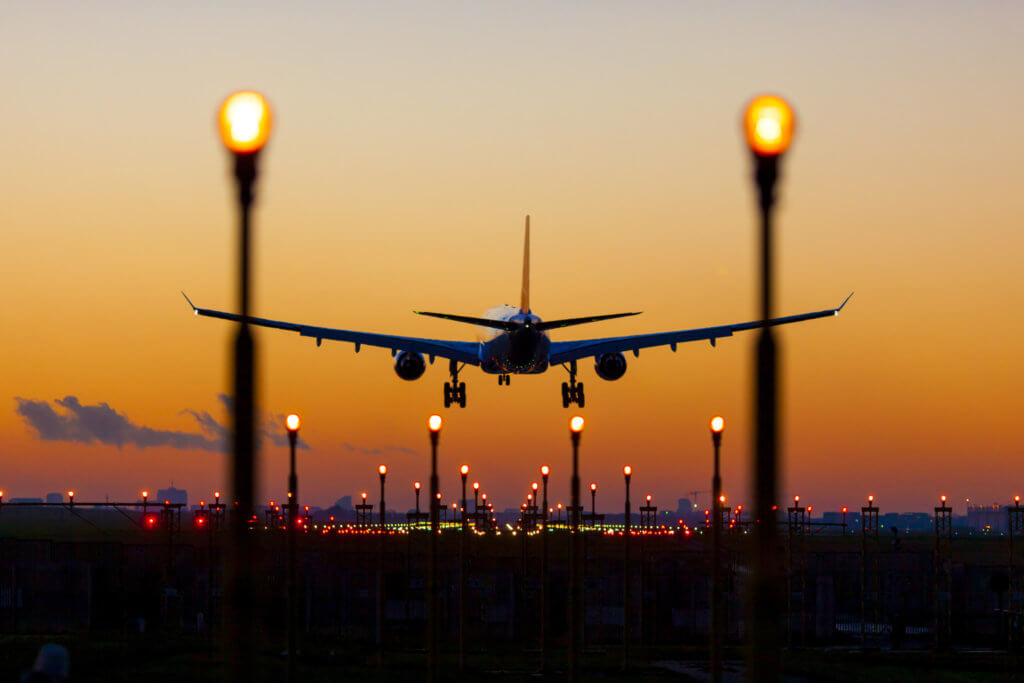 6. Submit relevant declaration forms
Some countries now have COVID-specific declaration forms for international travellers. Many of these must be done pre-departure and require uploading documentation. Review the government website of your intended destination(s) to see if this is needed.
Here are some examples of forms required by international travellers who are visiting the countries below. Note: you may need to fill out such forms when returning to your home country too. This list is not exhaustive and cannot be ensured as being current:
7. Make bookings with free cancellation or rebooking
Most airlines now offer free cancellation or rebooking, and increasingly so too are hotels, trains, and tour companies. Booking a trip with free cancellation gives you the ability to commit without the risk of losing out – arguably essential with Covid's lingering presence. Hotel websites like Booking.com have always had free cancellation as a standout feature and is my go-to.
When reserving, always read the fine print. Cancellation or rebooking policies may have a blackout window of a few days or weeks before your trip date. You may wish to bookmark the latest penalty-free cancellation date in a calendar and re-assess your trip as that date approaches.
8. Have a Plan B
The reality of living in a multi-year pandemic is that no amount of preparation can ensure that your trip will happen. This is unfortunate, but the next best thing you can do to is have a Plan B. There is beauty to be explored anywhere!
Consider a back-up plan should restrictions prevent you from international and/or domestic travel. A wishlist of local, interstate, or national destinations is always a wise choice. Airbnb has spectacular options from farm-stays, campervans, boats, and more right in your own backyard.
9. Prevent getting & spreading Covid
You know the drill! Get vaccinated, hand-wash or sanitize regularly (and always before and after eating, touching your face, using the bathroom, etc.). Yes it's a pain, but hand-washing is your biggest safeguard against foiling your own trip!
Wear a face mask – ideally one that fits your face well. If the straps are too long, don't criss-cross them on the side as this creates a gap along your face – knot them up behind your ear to shorten them instead (the former nurse in me had to disclose that!).
General immune support tips include staying hydrated, reducing stress, getting adequate sleep and eating lots of fresh fruit and veg. I take a vitamin that has Vitamin C, zinc, garlic and echinacea all in one before and during overseas trips.
Where possible and certainly in the lead-up to your departure, avoid crowded places. If you feel unwell at any point, get tested and isolate until cleared. If we all do our part, travel will continue to gradually open up again. It already has, let's not give up now!
---
For now, that's a wrap! As stated, this article was written as comprehensively as possible but its accuracy cannot be guaranteed due to ever-changing information that is location and traveller specific. Review official government websites and use your best judgment every step of the way.