Even for the biggest of wanderlusters, trip planning can be a keyboard-head-banging task. Where to go? When to book? How much to schedule ahead?
The "oh crap" moment of having 8,000 tabs open in your browser and virtually nothing booked is an all-too-familiar blah. For far too many, this makes tours and all-inclusive vacations a tantalizing lure. It's easy to see why; they just seem EASY.
But what if you could save yourself major cash and take that dream trip? What if you could see the same sites as a tour, at a fraction of the cost? Spoiler alert: YOU CAN! In this post, we'll show you step-by-step exactly how to plan and book your own trip, and save HUGELY.
---
Step 1. Choose a destination
The slightest of research can help you understand which countries will serve your travel budget best. $50USD/day in Paris will hardly stretch beyond activities and food, while the same budget in Bangkok will more luxurious travel for days. Here's some factors to consider when deciding where to head.
Pick countries where your dollar will go far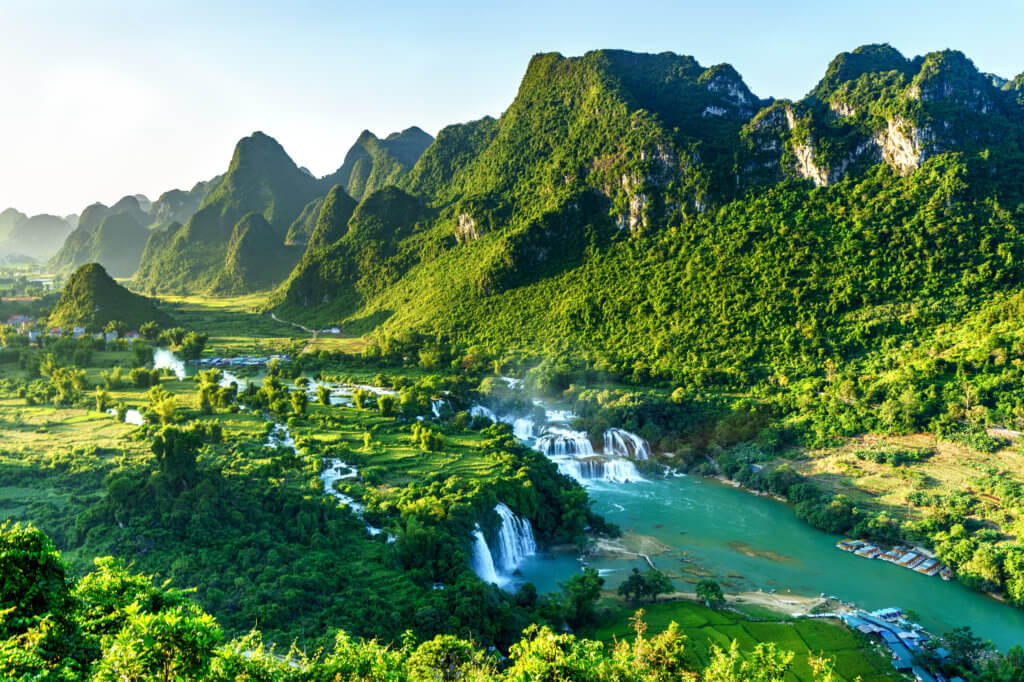 Aim for places where your home currency is high against the native dollar. Need inspiration? Check our top budget destinations for 2020, plus our other list of budget countries here.
Another point to consider is current events and currency deflation (e.g. Britain's "Brexit" made England much more affordable for some travellers). Curious about how expensive a place is? Numbeo provides a quick snapshot of average prices for every country. Need destination ideas? Here's some suggestions to start.
Africa
Egypt
Jordan
Morocco
South Africa
Tanzania
Asia
Cambodia
China (check our guide here)
India
Laos
Philippines
Sri Lanka
Taiwan
Thailand
Vietnam
Eastern Europe
Bulgaria
Croatia
Hungary
Poland
Romania
Serbia
Ukraine
South America
Bolivia
Brazil
Ecuador
Peru
Venezuela
Consider shoulder season travel
Off-season travel is a simple but effective money-saver – just make sure that your destination is still safe and won't be entirely ruined by weather. Google your desired destination and find its slower months. Tripadvisor forums can be a good place to get local opinions.


Keep open eyes and ears for deals
Flights are often the biggest ticket item of any trip (we've got plenty of hacks on flight booking here). Keep an eye out for error fares, which aren't always last minute and regularly pop up on international (and even business class) routes.
Travel deals on hotels and package vacations can be found on sites like Travelzoo and Groupon (always check reviews & read the fine print). Don't forget to follow airlines & travel sites on social media and newsletters to hear about sales.
Step 2. Find out travel visa requirements
Once you've chosen a destination and before booking anything, check if you require a visa for your visit and how long it's valid for. Check your country's government travel advisories online, such as here below: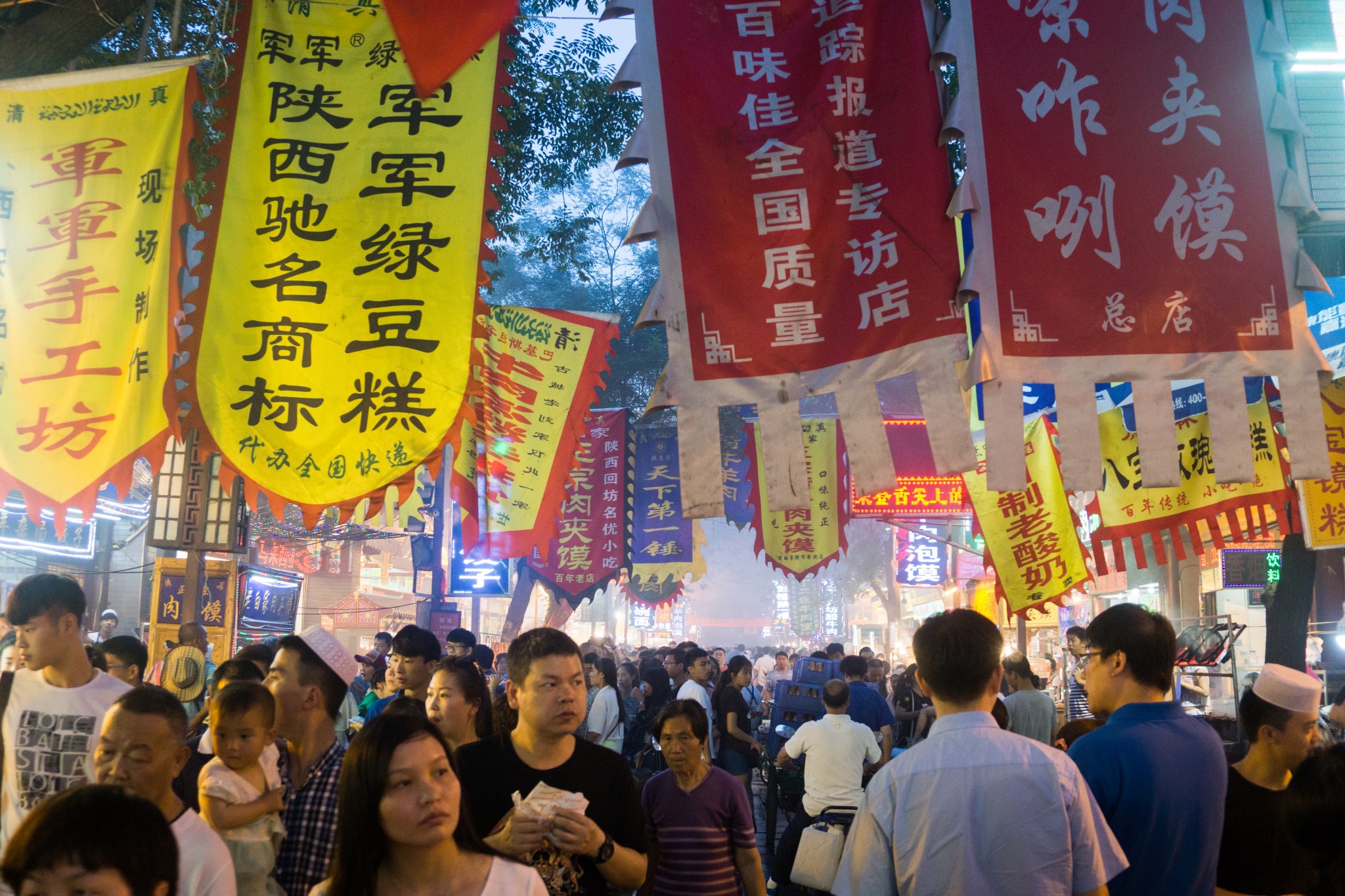 Step 3. Plan a (rough) itinerary
Once you've chosen a place, you'll want to familiarize yourself with it. Where do you want to go? What do you want to see? How long is your visit? The amount of pre-planning here is up to you. There are benefits to having loose travel plans (or none at all), you just have to decide what suits you best.
If you want to plan a route, here's some ways to do it!
Check tour company itineraries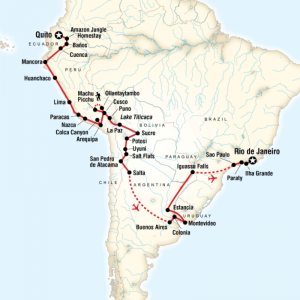 Tour companies like G Adventures and Intrepid Travel have itineraries freely listed on their website. These are handy for getting a snapshot of destination highlights, duration, and modes of transport. If you've decided on a country, Lonely Planet writes great guidebooks with detailed information. Travel blogs *ahem* are also a handy source of information.
Note: when viewing group tour itineraries, keep in mind these are often fast paced. You may wish to add more buffer room and lazy days for your own trip. You don't need to copy sample routes & durations to a tee.
Read trip summaries online
Many travellers share extensive itineraries and trip summaries on forums like TripAdvisor. This is a great way to hear ups and downs, get itinerary critiques, and genuine local advice.
TripHobo is another service where people share detailed day-by-day itineraries, and you can actually earn money by posting your own.
Pin it!
Pinterest is a great place to find sample itineraries and tips on destinations. Many regions of the world have expert bloggers with extensive destination-specific knowledge and experience. Simply use the search bar with terms such as your country of interest and "itinerary", and pin away!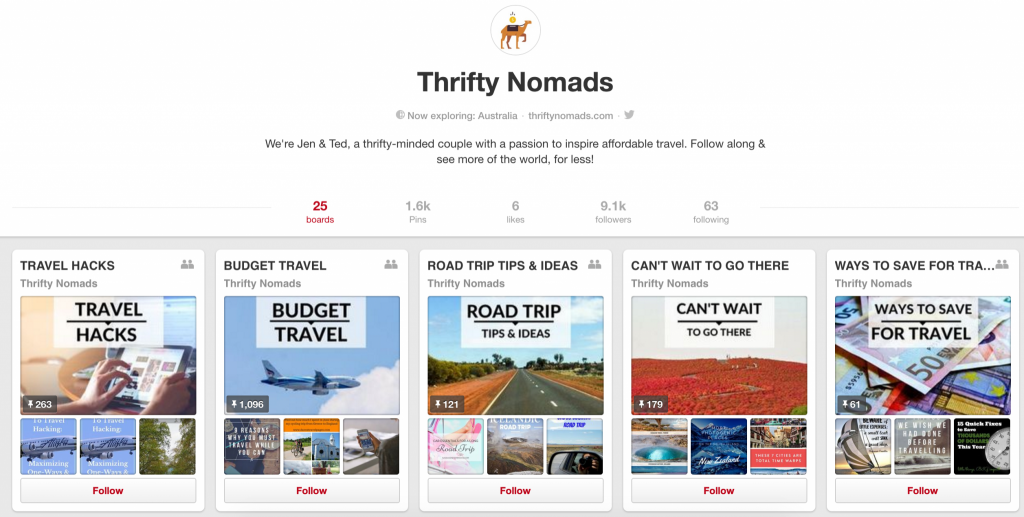 Step 4. Book ahead (or wing it!)
For those with limited flexibility in dates or destinations, waiting last minute is an absolute gamble. If you're travelling openly or long-term, then booking as you go based on deals can certainly work (and is what we did during our 2+ years of nomadic travels). Regardless of your trip style, here's how to get booking.
Use broad search engines with flexible cancellation
As a general rule of thumb, your best bet when possible is to book ahead and "hold" a good price on sites with fee-free cancellation policies. Here's our recommendations.
Flights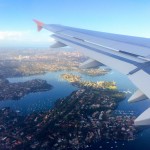 If you do a broad search (ideally searching for "entire month" as opposed to specific dates), you can identify the cheapest dates to fly. In addition to our flight-booking hacks, keep watch for error fares, and try to book flights 4-6 weeks ahead.
Our recommended broad search engines to use for booking flights:
Car rentals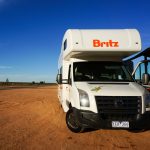 Nearly all major car rental search engines offer free cancellation. For this reason, a car rental should be one of the first things you book for a trip, as prices tend to increase as supply goes down. For hacks on getting the best car rental price, check our guide here. These are the search engines we use for car rental bookings:
Accommodation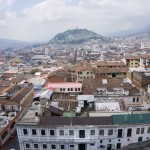 As with car rentals, most hotel-booking booking websites offer free cancellation (always double check!). This means you're best to snag a bargain in advance, even if your plans change. For tips on booking the cheapest accommodation, check our article here. Broad search sites to use for hotel bookings include:
Step 5. Find cheap & free activities
Once you've chosen a place, route, and places to stay, you'll want to scope out activities for your trip. You needn't plan every minute, but it can be wise to get some ideas in advance.
WikiVoyage and Lonely Planet are good resources for quickly finding a list of ways to keep busy in a new place, including free things. Walking is one of the best ways to do this, and is definitely the local approach to experiencing a place. Here's some more tips & tricks to explore for less!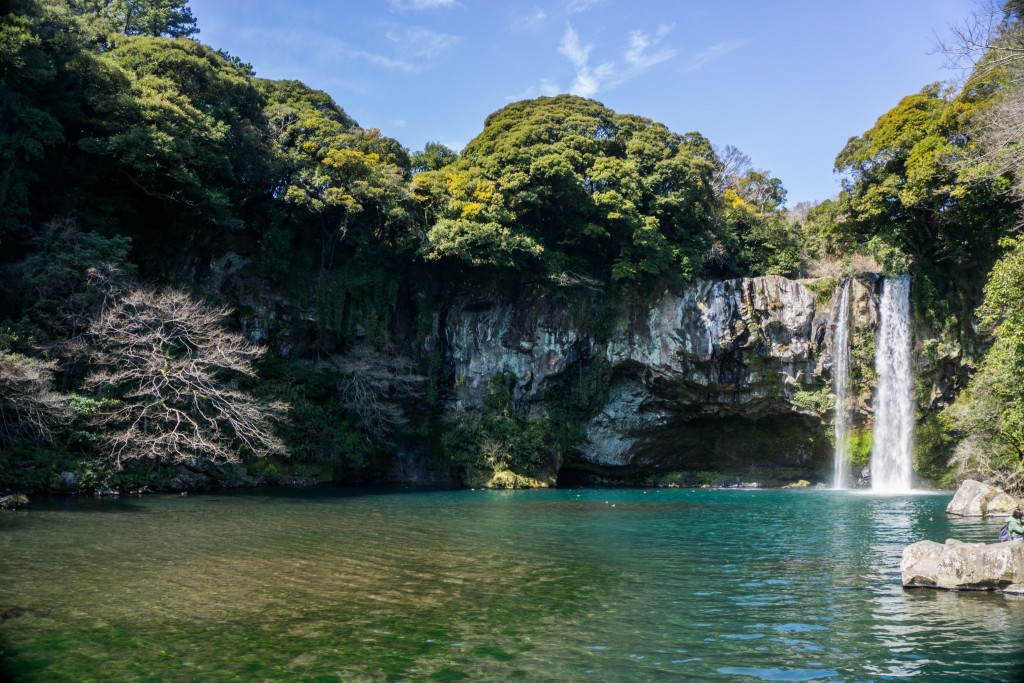 Check walking routes and/or free walking tours
Nearly every major city on earth offers free walking tours, and this can be a great way to explore a place on foot while getting a bit of history. Note: "free" walking tours are not actually free (you are meant to tip at the end), but they usually provide great value and interesting information about a place.
Don't have the time or patience for a group tour? You can still scope out walking routes from Free Walking Tour websites, or simply search Google or Pinterest for ideas and inspiration. Lonely Planet books will often include self-guided walking tours as well.
Seek out free or discounted museum days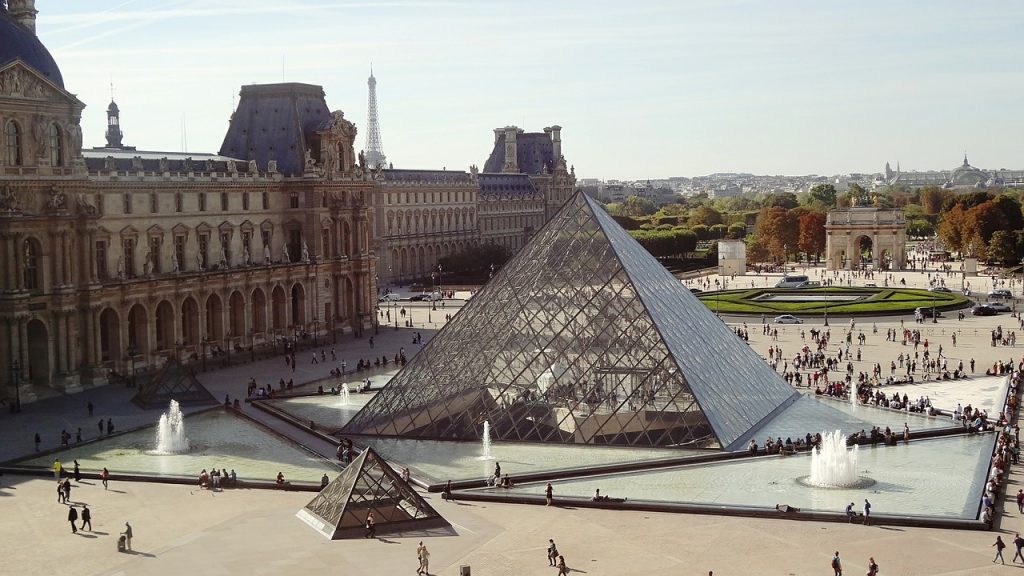 Read ahead to see if a city has free or discounted entry dates to attractions. Sometimes museums and art galleries offer free admission in the last hour, or a discounted day of the week. Having an ISIC card can pay off big time if you're a student, especially in Europe where students (with ISIC ID) gain free entry to many sites.
Explore sharing economy options
The sharing economy or peer-to-peer lending has created infinite activities and events for travellers offered by locals themselves. We've compiled a comprehensive list of sharing economy services around the world and there are MANY on offer! After all, what's more alluring than dinner with a local, or a city tour from someone who's lived there their whole life?!
Visit local markets & events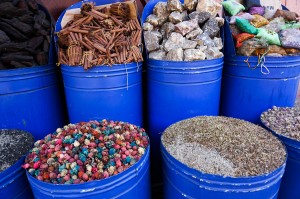 Tripadvisor and Lonely Planet are good places to read up beforehand on markets, events and happenings that locals know of. TimeOut Magazine and Metro News (often available for free in public transit stations worldwide) are also great at listing free/current events and activities.
Stalk group buy sites for activity deals
Sites like Travelzoo and  Groupon frequently offer attractive discounts on activities and tours. Always double check expiry dates and the fine print (especially for use on weekends)!
Step 6. Keep your plans organized
If you aspire to be as tidy as a travel agent with your plans, TripIt is a great and free service we recommend and use. We've been active users it since 2012 during our initial jam-packed once a year trips. As a bonus, this service also tracks travel points by linking with accounts like Aeroplan or AirMiles (note: this is a paid add-on).
You can of course use your own alternatives like Google Docs, but TripIt is great for the "lazy" (or disorganized!) planner. Once you make an account, it will coordinate any relevant info for your trip, no uploading required. Either give TripIt access to your e-mail, or forward each of your booking confirmations to [email protected], and it will automatically build your itinerary. That means flight tickets, hotel and car bookings, etc. are all kept track in one place. Another plus is being able to share access to trip itineraries (simply add a friend's e-mail address). Definite bliss for planning group trips!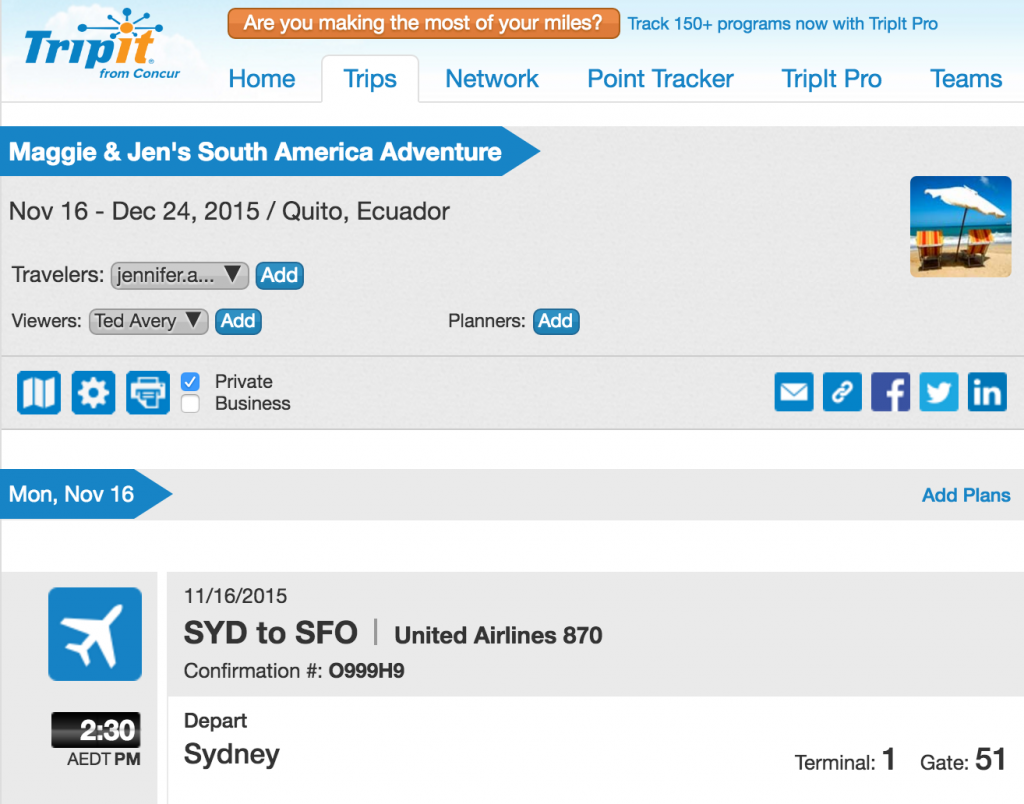 TripIt does have an upgraded membership that offers attractive features like texting you real-time updates of flights, gate changes, etc. We paid for this account in 2016 when I was doing some extensive travels with a friend. All of our planning was done while we were on opposite sides of the globe, so it was quite helpful. I also received realtime updates on her (repeated) flight delays and cancellations, long before she could notify me herself.
All that said, the basic (free) account definite suffices for regular planning. But the paid upgrade does have its perks and is handy for group trip planning.
---
The Thrifty Gist
Consider travelling to budget destinations and/or in the off-season to reduce costs
Use existing itineraries (Tripadvisor, tour websites) to get a quick snapshot of highlights and routes
Book refundable trip items (e.g. hotels, car rentals) ahead of time on broad search engines
Search broadly for flights and keep eyes peeled for error fares
Check out the sharing economy, walking tours, and online resources like Pinterest for activity ideas
Keep your plans organized in one place with free services like TripIt
Whew, you did it! You've now got the basics on how to plan your own trip. With even a slightly organized approach, sorting your own travels can be a breeze. Happy planning!
What tips do you use for planning your own trip?