For over two and a half years, Ted and I lived out of backpacks and explored an assortment of countries all over the globe. Consequently, the commonest question we received was, "how we can you afford to travel so much, for so long?". I couldn't possibly blame people for asking this. I mean, if I saw someone escaping cubicle hell in exchange for margaritas on the beach in Thailand, that's a secret I'd want in on.
First things first, here's how we did NOT fund our travels. Our parents, family, and friends did not give a dime to our globetrotting (we both actually come from single, low-income upbringings). No company or hotel has ever sponsored our ventures. We aren't riding on the cashflow of a winning lottery ticket, and we still haven't snagged that unclaimed inheritance from someone in Nigeria.
So, how did we make it happen? In a sentence, it's this: we saved up, travelled cheaply, and worked while travelling. If that sounds easy, let me assure you, it's not. We've made travel the #1 priority in our life for years, and it took a lot of effort. But we wanted it, and that's what motivated us to make it happen.
In this post, I'll pull back the veil on the exact ways we've made a life of travel. I'm sharing the nitty gritty how-to's to not just inspire you, but show you exactly how you too can make your travel dreams a reality.
Step 1: We grew our savings
The first time we set off on a 6-month backpacking trip in 2013, we travelled solely on savings. We didn't work or volunteer while we travelled at that time. If you want to travel this way, you need to save a wad of cash before heading off. Here's how we did that!
We sold all of our possessions
In December 2012 we sold everything we owned. That liquidation of possessions into cash grew our savings account by $11,166 CAD. That's $6,116 for our furnishings, and $5,000 for our car. In many beautiful parts of the world, that amount of money will last you a long, long time!
Don't want to sell all your things? That's okay! But if you do – or if you even just want to sell some things, you should check our how-to guide here. I believe that everyone has underused items that can be turned into travel dollars, which is key if you can't find other ways to grow your savings.
We put our spending on a serious diet
Consumerism is a problem many of us deny – including me. But consumerism isn't just astronomical credit card debt or over-stuffed wardrobes of clothes you can't afford.
Consumerism is subtle. It's the day-to-day justifications for purchases you don't really need. That take-away coffee, that new lipstick, those shoes you can't stop thinking about. The compulsion to replace things and justify those purchases is a habit that afflicts many of us. If you want to travel, break that habit. The bottom line here, is this: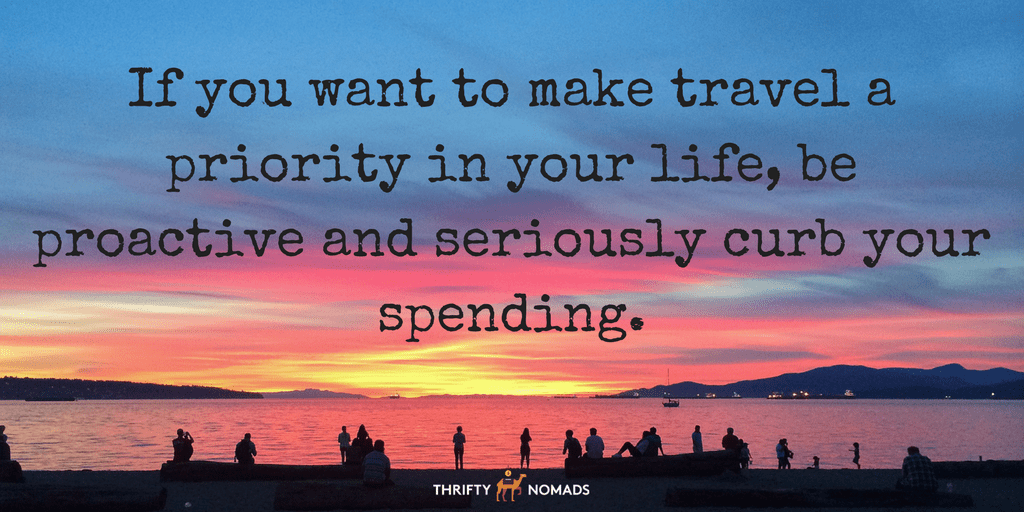 In other words, don't be a lazy spender! Here are some of the ways we cut back our expenses and re-grew our savings month by month:
We avoided spending "danger zones". As in, we no longer ventured through shopping malls, food courts, perused online shopping sites, or browsed anywhere that would encourage us to needlessly spend. Instead, we filled our spare time with other things like walks, free local events, and meeting up with friends.
We socialized by hosting and hanging at friend's houses. Modifying how you socialize as opposed to abandoning your social life is a feasible way to see friends while still saving. We swapped fancy wining and dining for hosted hang-outs, BBQs at ours, at-home wine & cheese parties, or weekend day-trips to nearby parks or hikes.
We ate homemade food and stuck to meal planning. Food is a major cost-bleeder – particularly ready-to-go meals and fast food chains. We got organized and began to cut back our food expenses, started buying marked-down foods, reduced our food waste, stuck to meal-planning, did grocery runs with lists, and always packed meals for work.
We downsized our living space and reduced our rent significantly. We moved out of our $1,700/month condo in Toronto and slashed our rent nearly in half by staying in an older 1-bedroom unit. Each month's savings of $850 was enough for a 3-month apartment rental in Thailand!
We re-evaluated our monthly expenses and cut any unnecessary costs from our life. We axed Netflix, ended magazine subscriptions, cancelled gym memberships, and eliminated anything we could live without.
We worked multiple jobs and sought extra hours when we could
Ted & I have both worked multiple jobs for years, and have both had jobs since we were kids (dog walking, babysitting, camp counselling & paper deliveries for the win!). Back in 2012, I was working as a nurse and a Teaching Assistant at my local university. Ted was working two jobs as a web developer and programmer, all while being a full-time Masters student. If we were offered extra shifts or overtime, we almost always said yes. That's because travel was at the forefront of our priorities, and we knew that working as much as we could would make it happen.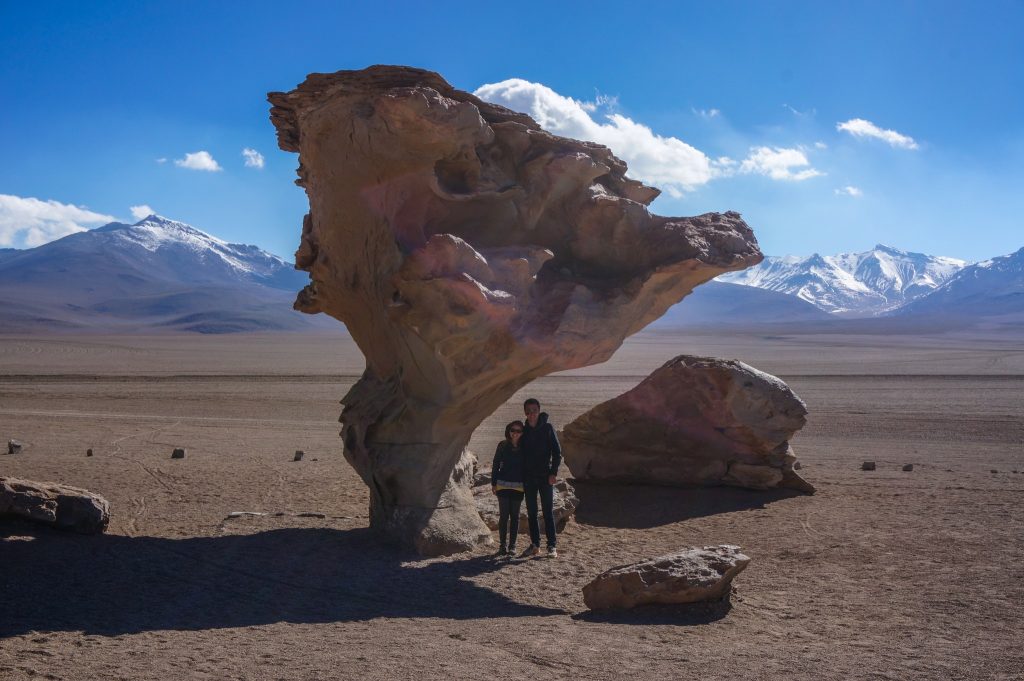 Admittedly, we worked in specialty fields. But there are many ways to earn cash on the side and grow your funds that don't require degrees and years of experience. Here's some ideas to get you started on earning extra cash:
Find ways to charge money for something you already own via the sharing economy. We've been hosts on AirBNB, which I highly recommend (you can even charge for a camping spot in your backyard, or your couch!). Besides your home, you can make a profit on nearly any item you own – from renting out an unused parking spot or bicycle, to giving visitors a tour of your hometown or providing them a home-cooked local meal. We've created an all-encompassing list here for ideas.
Find non-technical web-based work. Sites like Upwork, Odesk, RemoteOK, WeWorkRemotely, and Fiverr have opened the possibility for virtually anyone to earn money on any kind of skill or task. Such tasks include anything from proofreading, setting up social media accounts for businesses (Ted's younger sister did this while in high school!), voice acting, or coding. If you're creative, you can make and sell products on Etsy. If you have reasonable knowledge or an idea on just about any subject, you can write an e-book – no publisher needed! (Side note: If you're thinking writing a profitable e-book is a pipe dream, I have a friend who did this and made thousands in its first month of sale).
Consider tutoring or teaching (online or face-to-face). If you have any basic strengths in school subjects, then you can very likely tutor students online or face-to-face. If you speak English, you can earn money by practicing conversational English on Skype calls online. Check our how-to guide here which covers this for both abroad and online.
Try babysitting, animal sitting, or pet walking. Get some exercise while making some side cash looking after someone's child or pet. Ask around from family or friends if they can use a hand, even if only sporadically. Remember, a little money earned goes a long way!
Step 2: We travel cheaply
Travel doesn't have to be expensive, and "cheap" travel doesn't have to be just scraping by, either. There are so many different ways to reduce your travel expenses, while still having rich experiences. In a nutshell, here's how we do it.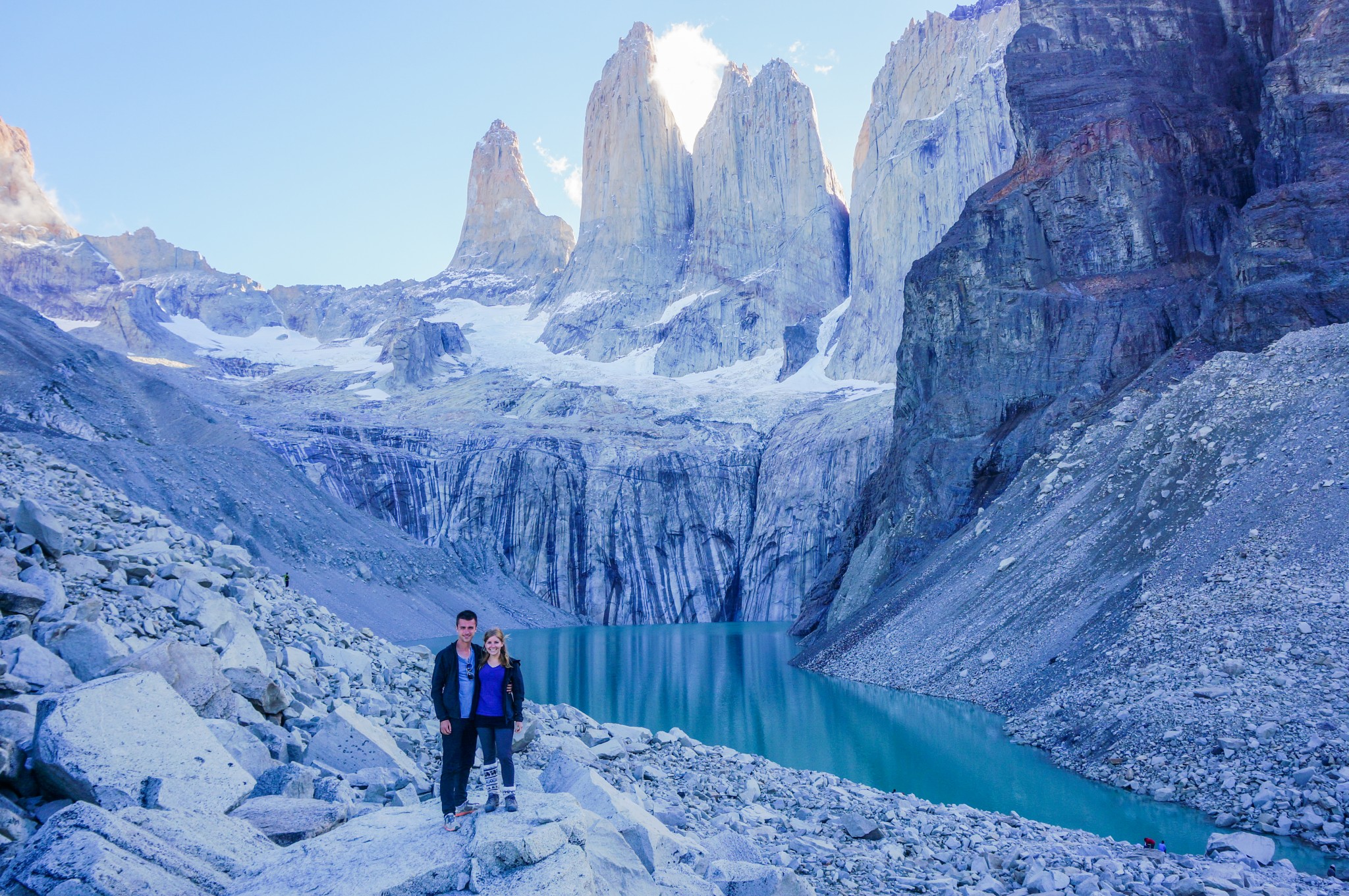 We keep our living/travel expenses to a minimum
Most people don't realize how few fixed expenses long-term travellers have, which I've discussed before. Our month-to-month costs consist of these four things: accommodation, transportation, food, and entertainment. If we spend more in one of these areas, then we cut back in another – it's as simple as that. Here's some of our specific cost-cutting strategies:
We kept our accommodation costs low. This is the biggest expense month-to-month, so we always tried to keep it as low as possible. For half a year, we lived rent-free off of housesitting in Australia. We regularly used AirBNB for close-to-local rates, camped, and stayed with family and friends. We typically stayed in places for weeks or months at a time, usually ensuring a reduced rate, leading me to my next point.
We travelled slowly to slash our transportation costs. Flights, trains, and buses all cost money. The more you're moving between countries, the more you are spending on getting around. Tourist visas, taxi rides or buses to/from airports, public transit between hostels all add up. Case in point, if you take your time to explore a place, you will diminish your on-the-go costs.
We used public transport and walk just about everywhere. Rarely do we take taxis or private shuttles to get from one point to the next. Uber is a godsend when you do need a taxi, and Google Maps works wonders for walking routes.
We cooked our own food. We love trying local eats when visiting a new place, and we don't deprive ourselves of this. We can afford to splurge on food because we often cook all our own meals (particularly in pricier places) – it's all a balance.
We found free and cheap ways to entertain ourselves. Exploring a place on foot over a pricey tour, seeking out free local events, and not visiting every paid attraction are just some of the ways our entertainment costs are low (more on that below).
We use the sharing economy to reduce our costs. House sitting and AirBNB are the two commonest forms of peer-to-peer sharing that we use, but there are MANY sharing economy services worldwide that can save you serious money. Anything from boat rentals, tours from locals, to renting unused skiing equipment can be found!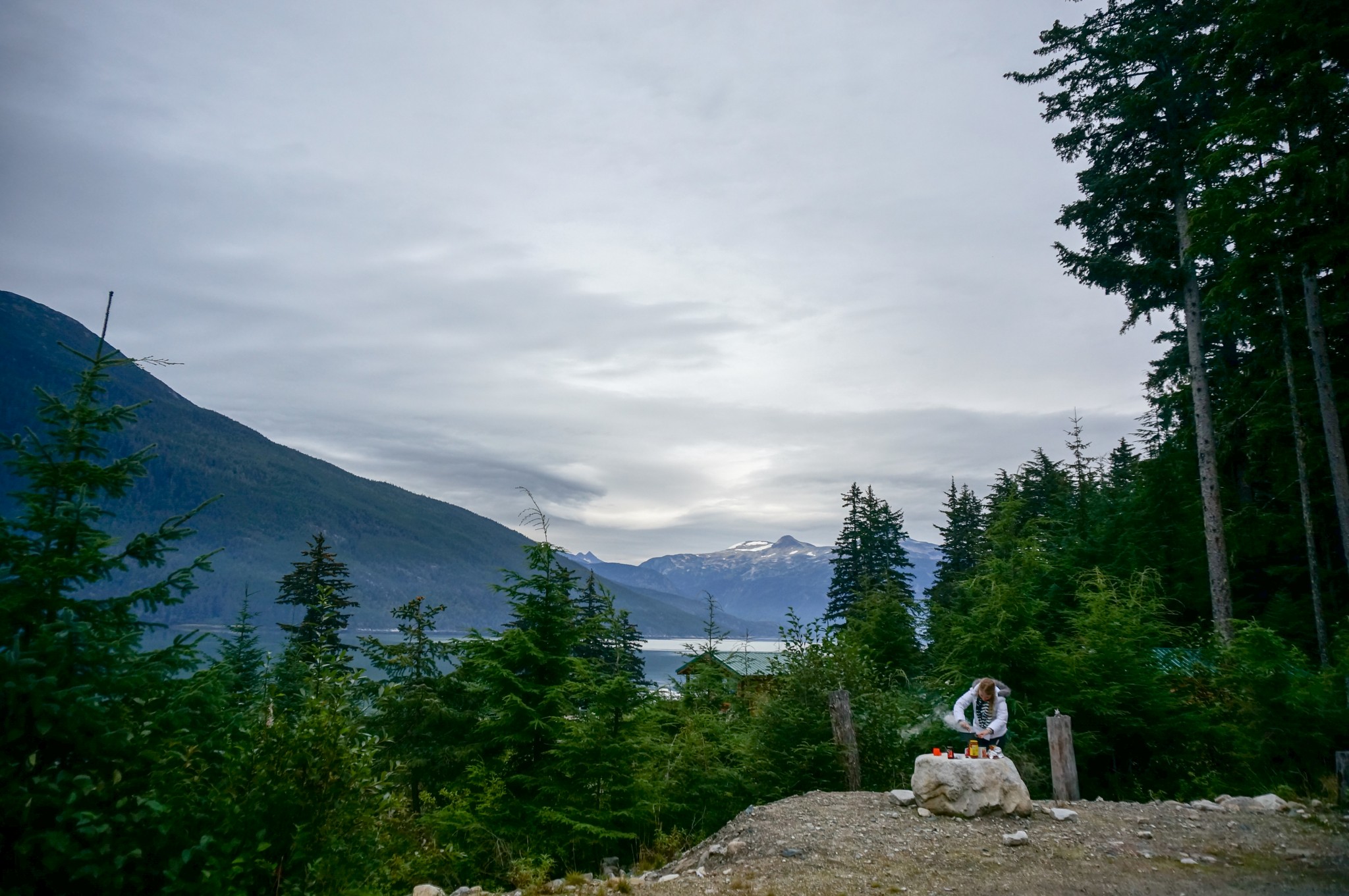 We travel to countries where our dollar goes far
One of the best strategies a traveller can use is to visit destinations where their money will go further. This means you can travel more luxuriously, for a greater amount of time. Double win!
But where to go? There are plenty of options, depending on what you're looking for. South America, Southeast Asia, Africa, and Eastern Europe are great places to start. Some of our favourite low-cost countries to visit are Thailand, Taiwan, Colombia, and Morocco. Want some thrifty inspiration? Check out any of these posts we've put together:
We seek out free & low-cost activities wherever we go
Years ago when we'd take whirlwind annual holidays, we dropped a lot of cash to make those short vacations feel worthwhile. We did paid tours almost daily, visited every museum, art gallery, and attraction in sight, and attempted to check off every Tripadvisor activity possible.
The way we travel now is vastly different. We rarely do tours unless it's strongly recommended or essential to entering a site. We do still visit paid attractions, but not every single day, and we're selective when we do. We also walk everywhere. This is truly one of the best ways to really get the feel of a city and can also allow you to stumble upon festivals, markets, events, and to interact with locals.
Some other ways we keep our activity costs low while travelling include:
Hiking anywhere and everywhere. We are National Park and hiking trail junkies, and seek these out everywhere we go. Often these are free to visit, but even if there is a fee, it's usually not much and provides a full day's entertainment and epic views at minimum.
Finding free walking tours. Most cities in the world offer free guided walking tours – just do a quick Google search of your destination. The premise of these is you leave a tip at the end of your tour, but this offers great value and insights for your visit.
Scoping out free events. Asking locals, scouring Tripadvisor forums, and using global resources like TimeOut magazine are great ways to find free events in your region.
Stalking Pinterest for cheap and free activity ideas. Pinterest is an amazing resource for travellers, and you can often find curated lists of free activities and sites for your destination from blogs. (Psst, you can follow us here for thrifty inspiration!).
We travel hack to cut costs
Finding ways to travel cheap or even free is probably our favourite thing to do on this planet. These are some of the main ways we use to regularly hack our expenses:
Evidently, some travel hacks require flexibility. That may not work for those taking shorter trips – but there are some of these that can be used by short-term travellers. Specifically, error fares and house sits can be found well in advance of their usage dates, and travel points can be racked up cumulatively over time.
Step 3: We work while we travel
Earning money while travelling is a dream for most. Fortunately, this is becoming easier to achieve than ever before, even if you think you are "unskilled" or "unqualified" to do any type of remote work. So please, don't close the door to the idea of working freelance while you travel. You're probably far more qualified than you know for jobs you didn't even think existed.
Interested in working while travelling? Check our guide on how to start a travel blog, and our other post on how to find work abroad jobs online.
We both found & created jobs that are location-independent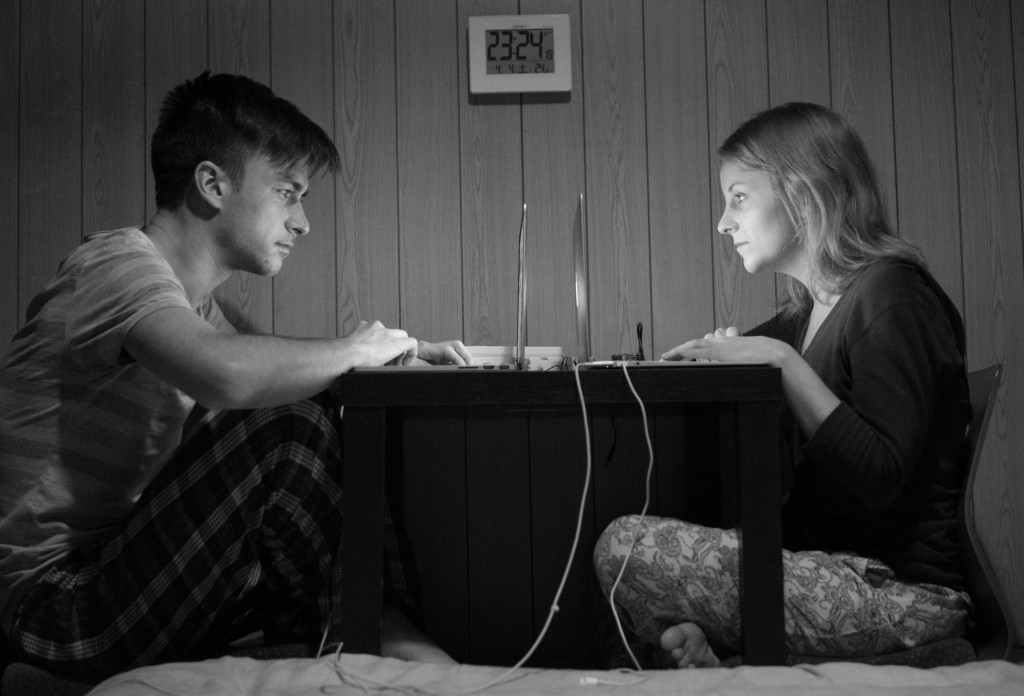 As of 2018, Ted and I now run this blog full-time. This was not without a solid four years of labour (of which over a year earned us no money). We are grateful to now be in this position and are genuinely passionate about inspiring others to travel. I must be clear though that it requires an unrelenting attitude and commitment, but has without a doubt been worth it!
So how can you earn money while travelling? There are plenty of ways, but here are some ideas to get you brainstorming:
Teach English overseas. This is one of the commonest ways people work and travel abroad. For details on this, check part 1 of our work abroad post here.
Find web-based freelance work (including non-technical). As mentioned earlier, there are legitimate websites that allow people to hire and obtain work in an infinite array of ways. Or, you could even begin a start-up of your own. A great resource for understanding the "Digital Nomad" lifestyle as it's called can be found here.
Find temporary work in your destination(s). This could be paid or unpaid. For instance, WWOOFing is one way to volunteer while travelling, while hostels often hire people to work reception. Resources like SkillStay, Workaway, and HelpX can help you find tasks abroad, too – which leads me to my final point!
We lived and worked abroad, making our foreign "homes" a whole new place to explore
If you don't already know our full backstory, we first quit our jobs and sold our possessions to embark on a 6-month trip before living in Australia for a year. As it turns out, living abroad was hands down one of the best decisions we ever made.
That year in Australia was incredible. Even though we were living and working in one spot, it felt like we were still travelling since everything around us was foreign. We explored constantly, often without spending money. We camped, hiked, beach-bummed, wandered markets, and walked the abundant coastline trails in our local neighbourhood. With the plentiful budget airlines available, we flew to nearly all of the country's major landmarks, taking advantage of every long weekend and holiday to explore.
Put simply, living and working abroad is a form of slow-travelling that can allow you to thoroughly explore a foreign place. I'd highly recommend it as a way of affordably seeing a new country, all while still earning an income living there.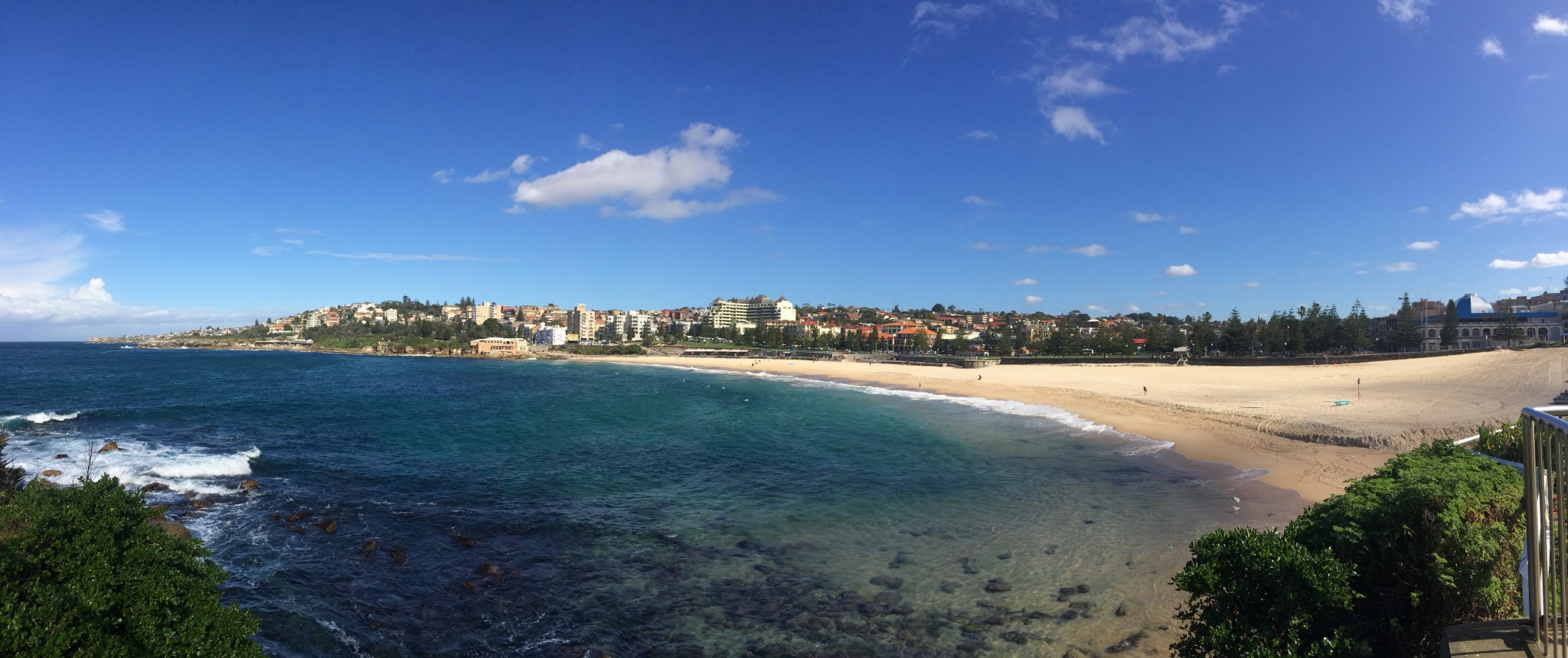 How to travel affordably – The Thrifty Gist:
Get serious about growing your savings pre-departure. Sell some or all of your things, find ways to earn more money on the side, reduce your fixed costs (e.g. downgrade your living space), and curb your spending.
Travel cheaper wherever you go. Whether that means a embarking on a long-term trip, choosing budget destinations, visiting places where you have friends or family to stay with, or travel hacking your way around the globe – a conscious effort to cut costs goes a long way.
Find ways to work and travel. That could involve you staying in one location (i.e. working abroad), or earning money while you travel, such as finding a remote freelance job or working one hostel reception desk to the next.
Make travel the number one priority in your life. If you seriously, truly, in your heart of hearts want to travel, then put it at the

forefront

of your priorities to make it happen. Pricey social outings, leisure shopping trips, or embarking on a new university degree can all wait if travelling is what you want to do now. It's up to you to make it happen!


---
And there you have it – the mysteries of how we travel so much, for so long, so cheaply, unveiled! I hope that this ridiculously lengthy post has been helpful in showing you exactly how to make travel more feasible. As always, if you have any questions, please leave a thought below! 🙂