You grew up watching their cartoons, fell in love with their cuisine when you first tried sushi, and have gazed longingly at photos of temples, mountains, and steaming hot springs. Finally, you've decided to go to Japan!
The catch is, Japan is a pretty expensive destination. Prices for food, accommodation and transport are comparable with Western Europe or New Zealand – even higher in Tokyo. A natural solution is to make your trip shorter, but sweeter. Get more from each day, so you can experience what's important to you while staying within budget.
A 'secret weapon' to help you do this is the Japan Rail (JR) pass. A national pass gives you unlimited travel throughout Japan within seven days, while their regional passes are available from the snowy tip of Hokkaido to the balmy beaches of Kyushu.
Divided into seven (sometimes overlapping) districts, Japan Rail passes give you unlimited travel on JR type trains within your chosen district, strictly for a set number of days.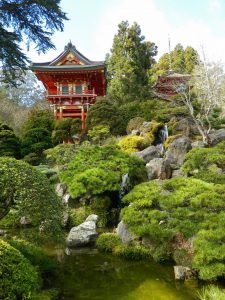 Are Japan Rail (JR) Passes Worth the Cost?
If you've got time to spare, it can make more sense to explore Japan's vast network of competing train and bus companies to find a better fare for each journey. But if you're on a tight schedule and plan to be traveling most days, then the JR passes tend to work out cheaper, and will help you avoid nasty surprises after you arrive. The trains in Japan are some of the fastest in the world, and you can cover quite a bit of ground by riding them.
This is discussed in more detail in our earlier post, The Japan Rail Pass: Is It Worth the Cost? which focuses the national seven day pass. In this post, we'll take a deeper look at the seven major JR passes.
Overview of the Seven Major JR Passes
If you're slicing through Japan on a whirlwind trip, the national seven day pass will give you access to JR trains across the whole country. During a trial period from March 8, 2017 to March 31, 2018, this JR pass is available at a limited number of stations in Japan, but it could end up costing you 10-20% more money than if you purchase online ahead of time.
But if you want to zoom in on a specific area, such as Hokkaido Island or Kansai, then regional are frequently a better option. Certain regional passes include local domestic transport as well as discounts on attractions. It all depends on where you plan to visit.
JR Kansai Area Pass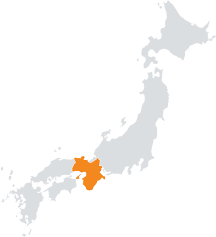 Where to purchase: japan-experience.com
Price: 1 day $19 USD, 2 days, $38 USD, 3 days $47 USD, 4 days $56 USD
Regions included: Kyoto, Kobe, Osaka, Himeji, Nara, Kansai International Airport.
Tourist highlights: Explore historic Kyoto, Taste Osaka street food, Visit Himeji Castle, Spot deer in Nara
Can be purchased in Japan: Yes, BUT booking in advance recommended
Alternative passes: Kansai Wide Area Pass, Kansai Thru Pass

Kansai Area Highlights
Containing Japan's historical capitals, Kyoto and Nara, as well as gritty modern foodie-heaven Osaka, Kansai contains the best of modern and ancient Japan. Here are a few highlights:
Himeji Castle – Japan's largest and most popular castle is a striking white complex of 83 buildings, dating back to 1333
Kinkaku-ji, Kyoto – Discover new depths of beauty and tranquility at Kyoto's flagship Temple of the Golden Pavilion
Dōtonbori, Osaka – Giant plastic sea creatures, street vendors waving exotic delicacies, excited locals snapping selfies – Dotonbori is the energetic heart of Osaka
Nara Park – Sip on tea in a traditional Chaya and watch local deer, once considered sacred, frolic and play in this 700 year old reserve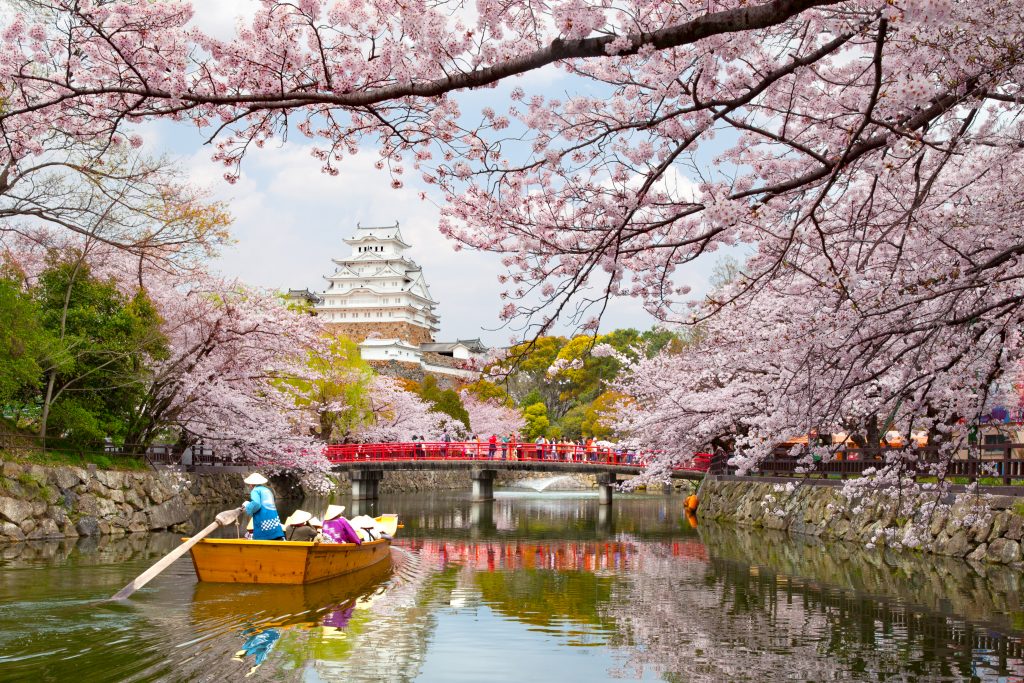 JR Hokkaido Pass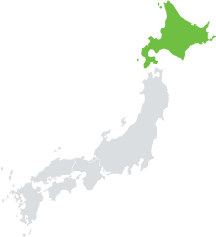 Where to purchase: japan-experience.com
Price: 3 days $146 USD,  4 day flexible (4 days travel within 10 days)  €$195 USD, 5 days $195,  7 days  $212
Regions covered: Hokkaido Island including Sapporo
Tourist highlights: Ski in Sapporo, scale Mount Hakodate, walk the Otaru canal
Can be purchased in Japan: Yes
Alternative passes: JR Tohoku-South Hokkaido Pass
Hokkaido Highlights    
The Northernmost region of Japan offers a mercifully cool climate, ski slopes, hot springs and, of course, a limitless abundance of perfect seafood.
Sapporo – Hokkaido's largest city offers the famous local beer, as well as immaculately maintained ski slopes easily accessible within the city limits
Mount Hakodate – ride a gondola to the top of this 334 meter high peak at dusk for haunting nighttime views of the city and surrounding sea
Daisetsuzan National Park – journey to the center of Hokkaido Island to soak yourself in natural hot springs and gaze up at the still smoking peak of Mount Asahi, 2290 meters high
Otaru – To the Northwest of Sapporo, Otaru is an atmospheric port city. Warm yourself up after a walk along the central canal with a warm glass of local sake
JR Sanyo San'in Area Pass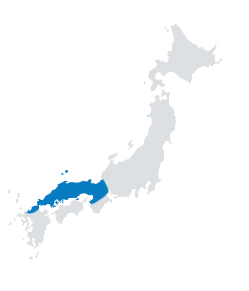 Where to purchase: japan-experience.com
Price: 7 days $168 USD
Regions Covered: Chūgoku and parts of Kansai
Tourist Highlights: Kyoto & Osaka, Infamous Hiroshima, Miyajima "Shrine Island" including the Itsukushima "floating" shrine (pictured below)
Can be Purchased in Japan: Yes, BUT booking in advance recommended
Alternative passes:Setouchi Area Pass
Sanyo San'in Area Highlights
Experience Kyoto and Osaka in Kansai, and venture into exotic Chūgoku, home of infamous Hiroshima as well as Miyajima, the floating shrine in the Seto Inland Sea.
Hiroshima – Infamous for the 1945 atomic bomb attack that erased the city and ended World War Two. Hiroshima today is a thriving metropolis and the gateway to rural Chūgoku
Miyajima / Itsukushima – Experience one of Japan's most iconic views as you watch the bright orange Grand Torii Gate slip partially beneath the sea at high tide
Takayama Hokuriku Pass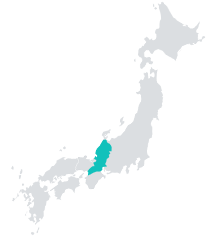 Where to purchase: Klook (earn points with every purchase)
Price: 5 days $124 USD
Regions covered: Historic Hokuriku region, Takayama, Kanazawa
Tourist Highlights: Walk Edo streets in Kanazawa, Climb mountains in Takayama, Shop at the Wajima morning market
Can be Purchased in Japan: No
Alternative Passes: JR Hokuriku Arch Pass, JR Takayama-Hokuriku Area Pass,  JR Kansai Hokuriku Area Pass
Takayama Hokuriku Highlights

The historic Hokuriku region contains a perfect fusion of nature and history. You can shop for traditional goods on Edo era streets in the shadow of some of Japan's tallest mountains.
Kenrokuen Garden, Kanazawa – one of Japan's best known gardens, leafy pines, pink cherry blossoms and still ponds make feeling zen a little too easy!
Mount Norikura – Takayama – hop a bus to within an easy walk of the summit of this 3000 meter high mountain. Notice smoke? Yes, it's still an active volcano!
Wajima Morning Market – partake in a tradition that dates back centuries as you shop for lacquerware arts and crafts as well as seafood fresh off the boat
Hakone Free Pass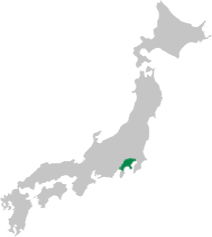 Where to purchase: japan-experience.com
Price: 2 days $48 USD
Regions covered: Hakone, Shinjuku to Hakone
Tourist highlights: See Mount Fuji, relax in natural hot springs, take a boat to Hakone shrine
Can be purchased in Japan: Yes
Alternative passes: Mt. Fuji Shizuoka Area Tourist Pass Mini, Fuji Hakone Pass
Hakone Highlights
A natural paradise just 100 kilometers outside of frenetic Tokyo, Hakone offers views of Japan's iconic Mount Fuji, relaxing afternoons in natural hot springs, and a red-gated shrine suspended in the middle of Lake Ashi.
Mount Fuji – Standing 3776 meters tall, Japan's highest mountain has inspired artists and pilgrims for centuries. Catch its sunset profile on the other side of Lake Ashi and you'll see why
Natural Hot Springs – Hakone is home to over a dozen hot springs which have been soaking the bodies and soothing the souls of locals for generations
Hakone Shrine – This orange gated shrine is the perfect example of Japan's knack for augmenting natural beauty with an elegant human touch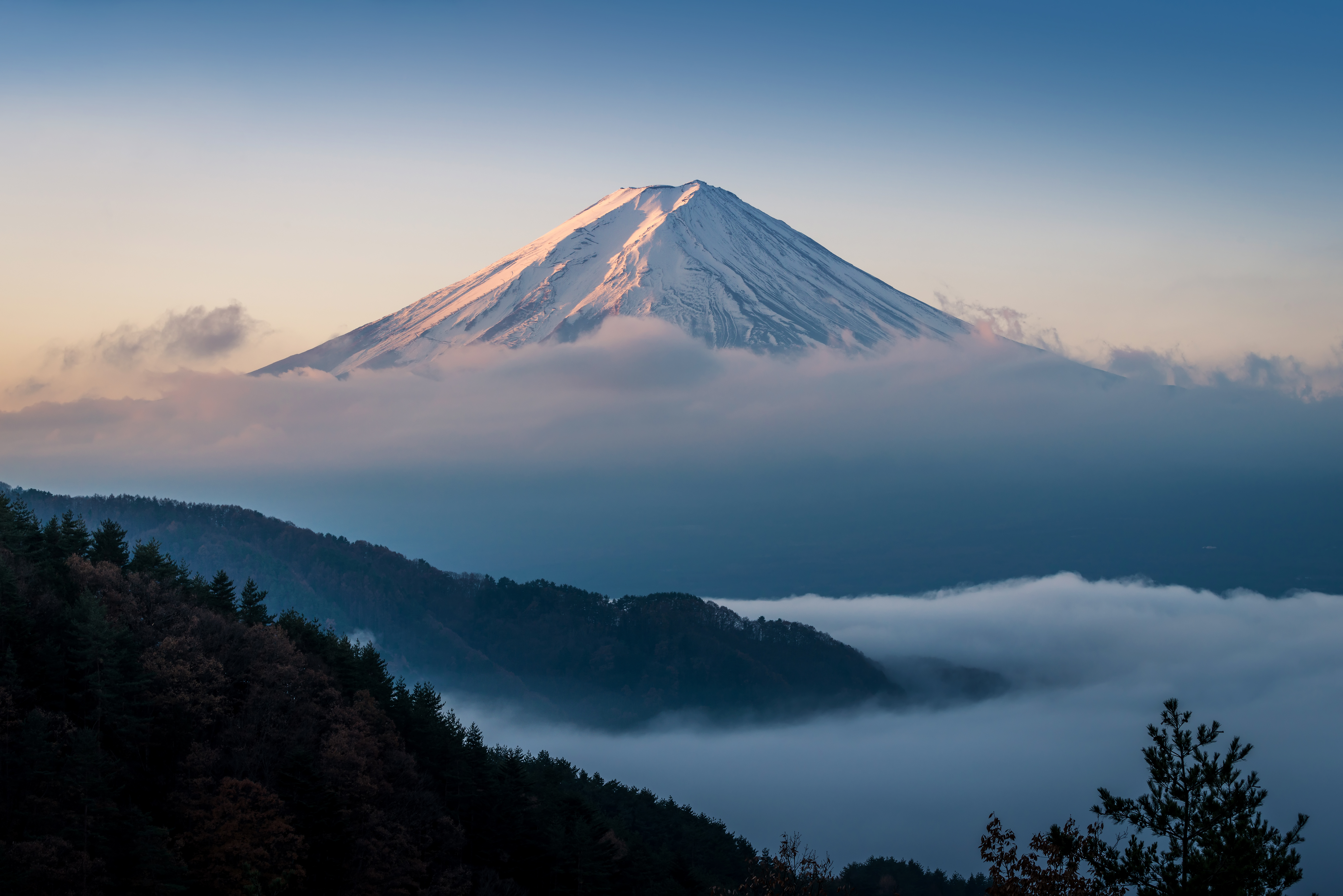 All Kyushu Area Pass
Where to purchase: japan-experience.com
Price: 3 days $133 USD, 5 days $159
Regions covered: Kyushu
Tourist Highlights: Reflect on WW2 at Nagasaki, get your beach on at Beppu, sunbathe below Sakurajima volcano
Can be Purchased in Japan: Yes
Kyushu Highlights
Warm beaches, steaming hot springs, and, of course, an abundance of smoking volcanoes await you on Japan's third largest island.
Nagasaki – Like Hiroshima, Nagasaki experienced destruction in 1945, but has since been rebuilt into a healthy modern city. Reflect on history at the Atomic Bomb Museum
Beaches in Beppu – Swim in Beppu bay and heal your body in one of the city's 2000+ natural hot springs
Sakurajima Volcano – best experienced from the town of Kagoshima, where you can enjoy first rate seafood and gaze at this active volcano over the bay
All Shikoku Pass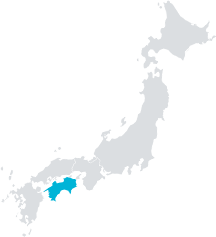 Where to purchase: japan-experience.com
Price: 2 days $65 USD,  3 days $75 USD,  4 days $83 USD,  5 days $88 USD
Regions covered: Shikoku
Tourist highlights: Walk with monks on the 88 Temple Pilgrimage, discover Kochi Castle, eat udon in Takamatsu
Can be purchased in Japan: Yes
Shikoku Highlights
Shinkoku is the smallest and least populous of Japan's four islands. More often visited by pilgrims than tourists, Shinkoku offers an unspoiled escape from the metropolises on Honshu.
88 Temple Pilgrimage – 100,000 people annually undertake this 1200 kilometer circuit of the island. Along the route you'll spot pilgrims in traditional white attire, and discover hundreds of shrines and temples
Kochi Castle – this brilliantly white castle dates back to 1601 and offers sweeping views of the surrounding park and city center
Udon in Takamatsu – this small port city is known across Japan for its delicious udon – thick, chewy noodles served hot or cold
How to Purchase The JR Pass
When you've chosen the pass that works for you, you can purchase online and have it quickly delivered to you before your trip, or in some cases, collect it from a station in Japan. Some passes are also available to buy in Japan, and I've indicated above when this is possible.
Worried about getting lost?
Japan isn't a particular big country, but it is densely populated, mountainous and organized into a complex web of metropolises and prefectures. This means that, as a non-Japanese speaking tourist, it can seem pretty easy to get lost!
The good news is that both train staff and locals are extremely helpful. If you tell them where you're going, they'll personally assure that you get off at the right place. A friend of mine recently had a high speed intercity train stopped specifically for him and his lost, non-Japanese speaking family!
While that's probably a bit too much to expect on the regular, it certainly proves the point!
Most trains make their announced stops in both Japanese and English, and train signage is very clear with both Japanese and English characters.
With the 2020 Olympics on the horizon, staff are increasingly versed in English – although communicating can be harder outside of major cities.
What are the trains like?
Japanese trains are consistently modern, clean and comfortable. Speeds vary depending on whether you're riding a bullet-paced Shinkansen train, which can travel as fast as 320 KPH, or a slower regional train. Shinkansen trains are part of the Japan Rail network, which means they'll typically be covered by the passes above.
The Thrifty Gist
If your Japan itinerary is time-constrained and jam-packed, a JR pass is likely to be the most cost-effective transport for your trip
Alternative options to JR exist and you don't need a JR pass to ride the Japan Rail. Most of Japan's regions also have local trains which are cheaper, as well as bus options like Willer Express (which has its own pass)
Some JR passes can only be bought before arrival to Japan, double check to be sure!