As of 2016 there are approximately 18.8 million military Veterans in the United States. Almost 1.5 million are still on Active Duty. That's a lot of Veterans! If you're reading this, you might be interested to know that there are a ton of benefits out there geared towards Veterans. As a travel-obsessed military veteran myself, I'm here to help you navigate the sea of military travel discounts and outright freebies awaiting Veterans and their families.
First things first: not all discounts apply to every Veteran. A Veteran is anyone who served in the United States Military or National Guard. A Retiree either served twenty years in any branch of the military, or medically retired from service.  In either case, they have a DoD issued "Retiree" ID card. Finally, Active Duty military is just what the name implies, currently serving on active duty. Some of the discounts below require proof of active or retired service in the form of an ID card, and some only require honorable discharge papers as proof of service.
So, ready to save? Here's our ultimate guide to military travel discounts!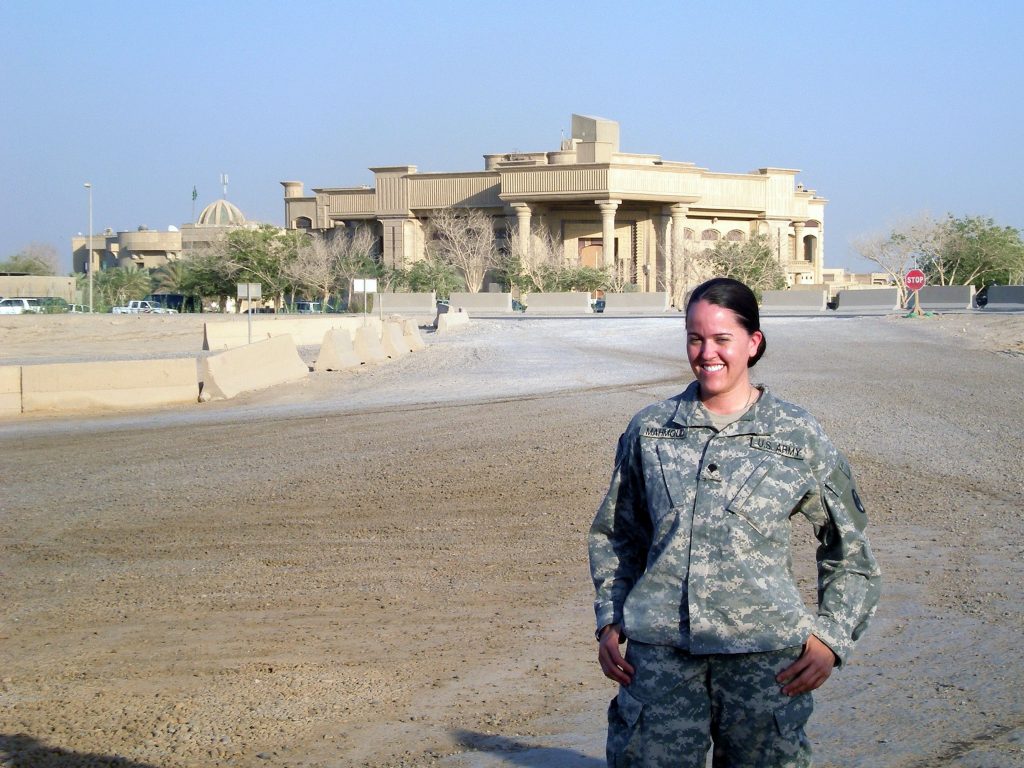 Free (or Almost Free!) Flights
This spectacular benefit is available only to active and retired military with an ID card. This is probably one of the most underused benefits of serving in the military. These free flights are called Space-A.
How to get military Space-A flights
Step 1. Check out the Air Mobility Command Homepage to see where you can go (under the "passenger terminals" listed on righthand side)
Step 2. Be sure to "like" and "follow" the Facebook pages for anywhere you think you might be interested in. This step is absolutely necessary because most of the terminals post their schedule 72 hours out only on Facebook (then it is deleted for security reasons).
Step 3. Fill out AMC form 140 (found anywhere online), AND the Space-A sign-up request form, and email or fax both to the preferred departure terminal
Step 4. Keep checking Facebook until you find a flight you want. If you've already sent in your AMC Form 140 and travel request, all you have to do is show up, and wait for roll call. Happy flying!
A few things to consider when you're flying Space-A; extreme flexibility is required. As a retiree, I'm in the lowest category, CAT VI, so I'm aware that I can be bumped from the flight at any time by active duty personnel (CAT I), even after I've taken my seat on the aircraft. Patience is also required. The flights can and often do change on short notice. However, if you time it right and avoid summer peak flights departing from the east coast, the reward is a flight that costs almost nothing.
For example, a flight departed from Seattle to Japan on February 12, 2016 with 94 available seats, 43 of which were used. The total cost for that flight would have been $35. That's not taking into account additional costs such as ground transportation, hotels in case you don't make the flight, and food purchased on flight, but if you're flexible and can handle the possibility not making the flight, what a deal!
Lodging Discounts
Choice Hotels offers a special rate to Veterans, usually about 10%. Intercontinential, Marriott, Holiday Inn, Radisson, Extended Stay America, Staybridge, La Quinta, Hilton (including Hampton Inn), Best Western, Motel 6, Red Roof, and Starwood Hotels all offer discounted rates to military Veterans. These are just some of the hotel chains that offer discounts to Veterans. Many chains offer at least something; all you have to do is ask!
Additional lodging discounts are available with a Veterans Advantage card on everything from budget to luxury hotel chains. A list of participating hotels is available here.
Car Rental Discounts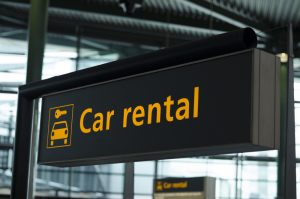 Most of the major car rental companies offer discounts to active and retired military. The discounts range from 10% off to a free collision and damage waiver. This discount is usually reserved for active and retired military with an ID card, however some will accept proof of service in the form of DD-214 discharge papers.
The car rental discounts are too numerous to mention, but Budget, Europcar, Hertz, Sixt, Avis, and Thrifty are just a few. Almost every agency I've used offers a discount to military veterans. We rented a Budget truck for our move to AZ and saved 10% off our rental, which was substantial for a cross-country move.
A Veterans Advantage membership can also give you access to additional car rental savings. A list of their rental car offers is available here.
Rail & Bus Discounts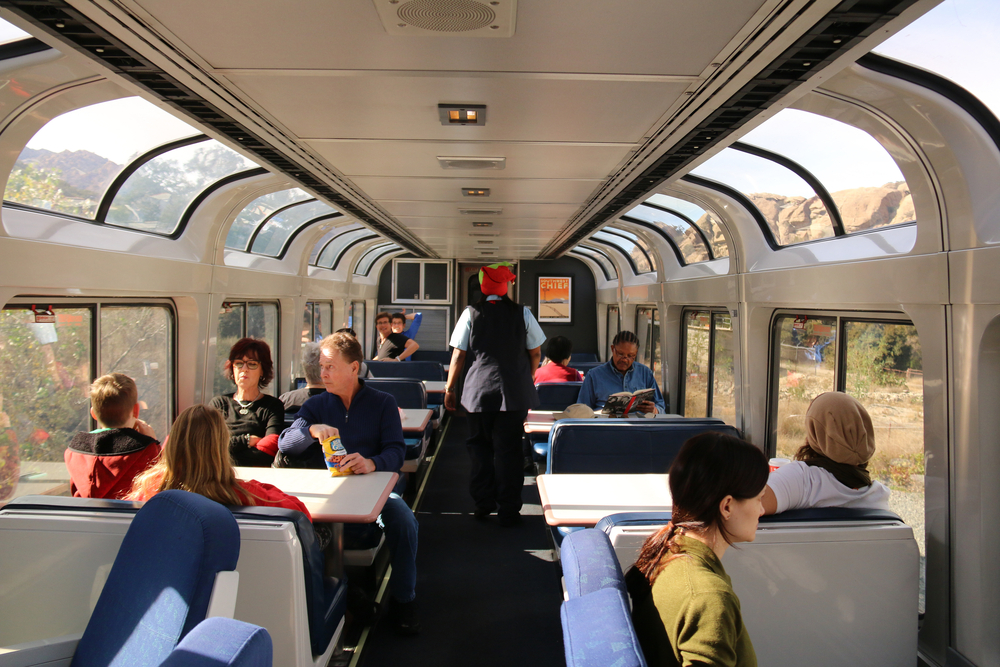 Amtrak and Greyhound bus lines both offer a 10% discount to military Veterans. The Amtrak discount increases to 15% if booked with a Veterans Advantage subscription.
Airline Discounts & Benefits
Most airlines require you to phone in order to obtain the discount. Some offer other perks such as free checked baggage (didn't that used to be free for everyone?) or priority  privileges for TSA checks (see below). Here are some of the airlines that offer military discounts:
Cheapoair (Up to $40 off with promo code MILITARY40)
Delta (discount – must call to ask)
United (5% discount)
American Airlines (sometimes does discounts – call to ask)
Virgin Atlantic (discount – must call to ask)
Jetblue (discount)
Hawaiian airlines (baggage fees waived)
Frontier Airlines (baggages fees waived)
Southwest Airlines (discount – must call to ask)
Allegiant Air (baggage fees waived)
The key to obtaining discounted air travel, like many of the other discounts available to Veterans is to just ask.
Airline Benefits
Both military members and their family members who have a Department of Defense (DOD) ID are granted free TSA pre-checks. This grants you access to an expedited security lining, saving you time navigating the airport (who doesn't want that?!). To register, simply log onto the TSA pre-check website and enter the number on your DOD ID card. This only works with participating airlines that do TSA pre-checks.
Thrifty tip: Want to get the cheapest flight and combine it with your travel discount? Do a broad search on Skyscanner first by selecting "entire month" and/or "everywhere" as your destination to see when and where is cheapest to fly (check our other tips here). Next, only select eligible military discount airlines to display. Then you know you've found the cheapest flight for your trip in combination with any additional discounts or fees waived.
All-Inclusive Resort Discounts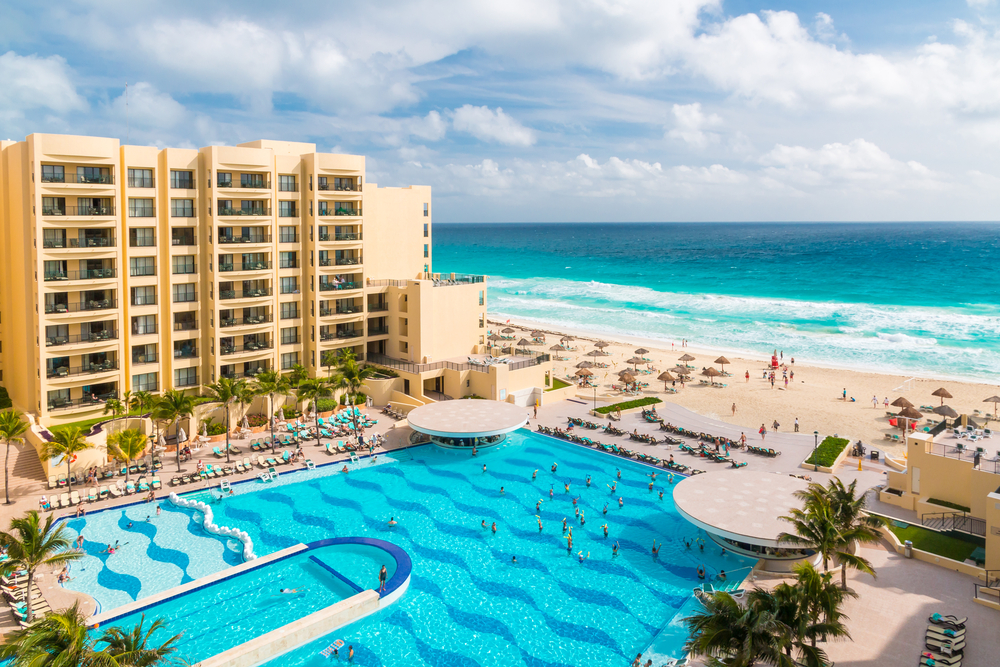 Both Sandals and Beaches Resorts are all-inclusive, which is a thrifty way to enjoy unlimited premium drinks, gourmet dining, personalized butler service, and of course, some of the most breathtaking beaches in the world. On top of that, both active and retired members of the U.S. or Canadian military are eligible for an additional 10% off military discount, making this travel deal even thriftier.
Amusement Park Discounts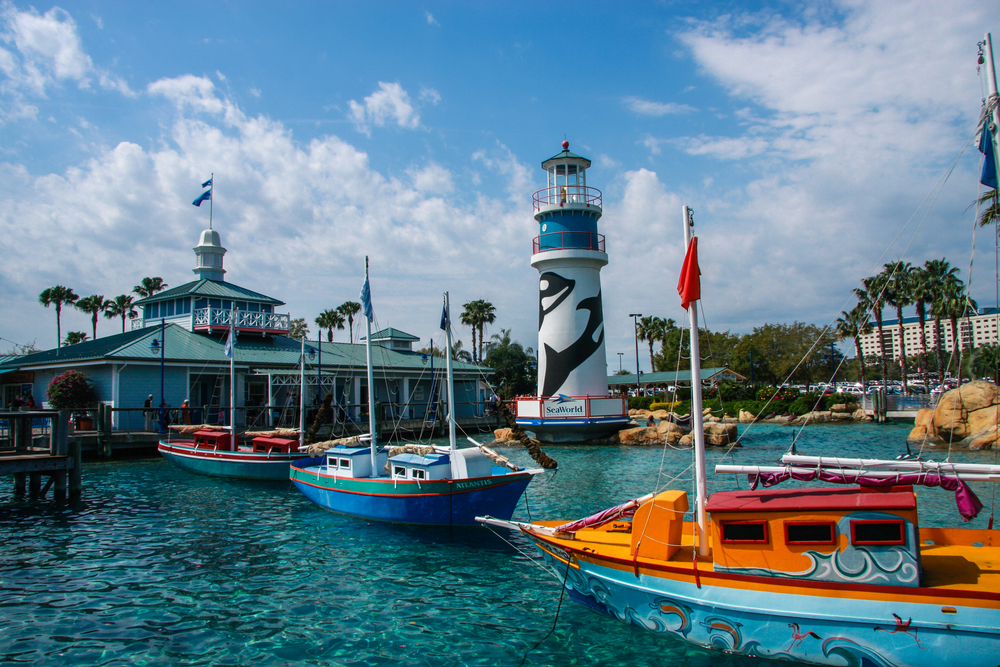 When I was on active duty I made it a point to go to Busch Gardens every single year. Their Waves of Honor program is an awesome benefit for military Veterans. This program has been around at least a decade, and is still going strong. Waves of Honor offers 100% free admission to any Busch Gardens, Sea World, or Sesame Place amusement park. For a family of four, that's a savings of $372 from the one-day admission price.
To take advantage of this discount, there are a few requirements that must be met. It's available only to active duty military and their dependents. The service member must register online and take the printout to the admissions gate, and then present a valid military ID for each family member. Even with these requirements, free admission to Busch-owned theme parks is one of the best military discounts out there.
A Veterans Advantage membership provides discounts for a variety of theme parks including Universal Parks, Six Flags, Seaworld, Legoland, and more. A list of participating theme parks is available here.
Dollywood offers a 30% discount to active duty, retired, and disabled Veterans.
Disney also offers a range of discounts on parks and hotels, but nowhere near as generous as Busch Gardens. In fact, a quick check shows that almost every amusement park offers discount to Veterans, but Busch Gardens is the only complete freebie that I'm aware of.
Free National Parks Pass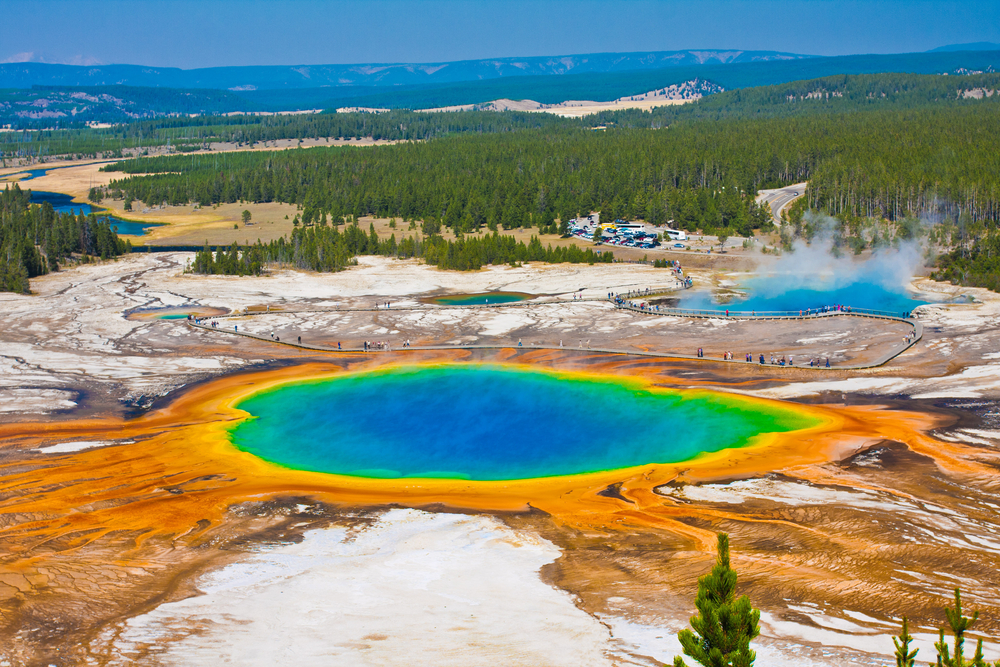 Any Veteran with a disability rating from the Veteran's Administration (VA), even 10%, is eligible for a free lifetime access pass from the National Park Service. The pass must be picked up in person at a federal recreation site with photo ID.
In the words of the NPS, "a free, lifetime pass – available to U.S. citizens or permanent residents of the United States that have been medically determined to have a permanent disability (does not have to be a 100% disability) – that provides admittance to more than 2,000 recreation sites managed by five Federal agencies."
I've been using this pass for almost three years, and I've saved a ton of money. I live in Arizona and the entrance fee to the Grand Canyon alone would be $25 without the pass.
Discounted National Park Camping
Holders of the access pass above are eligible for a 50% discount on camping at most national parks.
On-Post Lodging
If you're active duty or retired and enjoy traveling in the off-season, chances are you may be able to stay on a military installation for the duration of your vacation. I've personally used this perk a few times in Germany and at Virginia Beach. A great place to start is the Department of Defense Lodging website. Remember, as with Space-A, active military get priority and military identification is required.
Restaurant Discounts
Restaurant deals available to Veterans are almost too numerous to mention. My suggestion is to just ask. Some of my personal favorite restaurant discounts are at Texas Roadhouse, IHOP, Applebee's, and Outback. Other restaurants that offer discounts to Veterans include:
Baskin Robbins
Longhorn Steakhouse
Arby's
Chick-fil-A
Dairy Queen
Hooters
Johnny Rockets
Schlotzsky's Deli
O'Charley's
Boston Market
Ben & Jerry's
Buffalo Wild Wings
Johnny Rockets offers a whopping 50% discount to Veterans and many of these restaurants offer completely free meals to Veterans on Veteran's Day. Last Veteran's Day I had a free breakfast at IHOP, lunch at Golden Corral, and dinner at Texas Roadhouse. Also, many small mom-and-pop restaurants tend to be patriotic and frequently offer a 10-15% discount.
Additional exclusive restaurant discounts are available with a Veterans Advantage membership. You'll get an ID card and booklet of offers in the mail, along with additional benefits like travel insurance and a drug discount plan. A list of participating restaurants is available here.
Retail Discounts
The retailers that offer military discounts are too numerous to list here. However, almost all of them have a few things in common: 
an ID is required
. Either in the form of an active-duty or retiree ID.
Under Armour
, Columbia, Kohl's, Nike, Old Navy, Rack Room, Wilson's Leather, Apple (wow!), Best Buy, and AT&T are just a few. A word of caution: not every location participates in the discount program.
If you're planning to use a retail discount it's best to call ahead or be prepared to receive a "no" when asking. Also, I have had several instances in the past where I KNOW a retailer offers a discount, but the staff member is not aware of it. In a case like this, it's best to gracefully accept the "no" rather than make a big deal about it.
Cell Phone Service Discounts
Verizon Wireless offers active service members and veterans 15% off your monthly service and 25% off selected accessories. There are also discounts available on home phone, internet, and television combo packages.
New Car Discounts
Almost every major auto retailer offers discounts, special financing, or reduced rates when purchasing a new car. Ford, Toyota, and Harley Davidson offer a $500 discount on the purchase of a new vehicle. Jiffy Lube offers a 25% discount on all services.
Free Checking Accounts
Anyone who's ever served in the U.S. military is eligible for an account at USAA. Spouses and children are also eligible for USAA. USAA is pretty much the gold-standard when it comes to banking and insurance discounts. Some of the perks of becoming a member of USAA are: no minimum balances, free savings and checking accounts, as well as free checks and overdraft protection. Their auto and renter's insurance premiums are highly competitive too.
If USAA is in first place for military discounts, then Chase bank isn't far behind. Their Premier Plus checking is normally $12 a month, but it's free for active-duty military and retired Veterans with an ID card. In addition to no-fee checking, Chase's Premiere Plus comes with free checks, and ATM withdrawals.
---
The key to taking advantage of the many military discounts available is simply to ask. I've found that employees often don't know a military discount is available until someone asks for it. The key is patience, politeness, and being able to gracefully accept a "no." With a little planning and research Veterans can save a lot on travel by taking advantage of the discounts mentioned above.
Additional Resources
Thrifty Nomads has partnered with CardRatings for our coverage of credit card products. Thrifty Nomads and CardRatings may receive a commission from card issuers. Opinions expressed here are author's alone. Responses are not provided or commissioned by the bank advertiser. Responses have not been reviewed, approved or otherwise endorsed by the bank advertiser. It is not the bank advertiser's responsibility to ensure all posts and/or questions are answered.