From afar, Naoshima Island is a familiar site to the Japanese traveller. Turquoise shorelines sparkling in the sunlight, sandy beige beaches hugging tree-lined shores. But a closer look reveals peculiarities. A rainbow coloured pile of cats gazes suspiciously through the trees. An enormous pumpkin sits on its squashed rump, contemplating life by the Seto Inlet Sea. A collection of smiling buddhas stand solitary by a tea-coloured pond, waiting to be noticed.
Naoshima Island may be small, but it is filled with curiosities to tickle the mind. Years ago, artists & residents breathed life back into its abandoned buildings and began carving creations from their wildest imaginings. The result? Beaches speckled in sculptures, houses erupting art from every orifice, and intriguing walk-through exhibits in unexpected places. And, of course, an overall unusually art-filled island.
Those who make the journey here couldn't possibly forget it. The scenic trek begins with a train ride (consider a JR pass) to either Uno or Takamatsu Port where a ferry ticket is must then be bought for Naoshima's ferry terminals, either Miyanoura (most common) or Honmura. The cost is $2.80-$12 depending on your departure point. Next, hop aboard and enjoy the postcard-worthy views.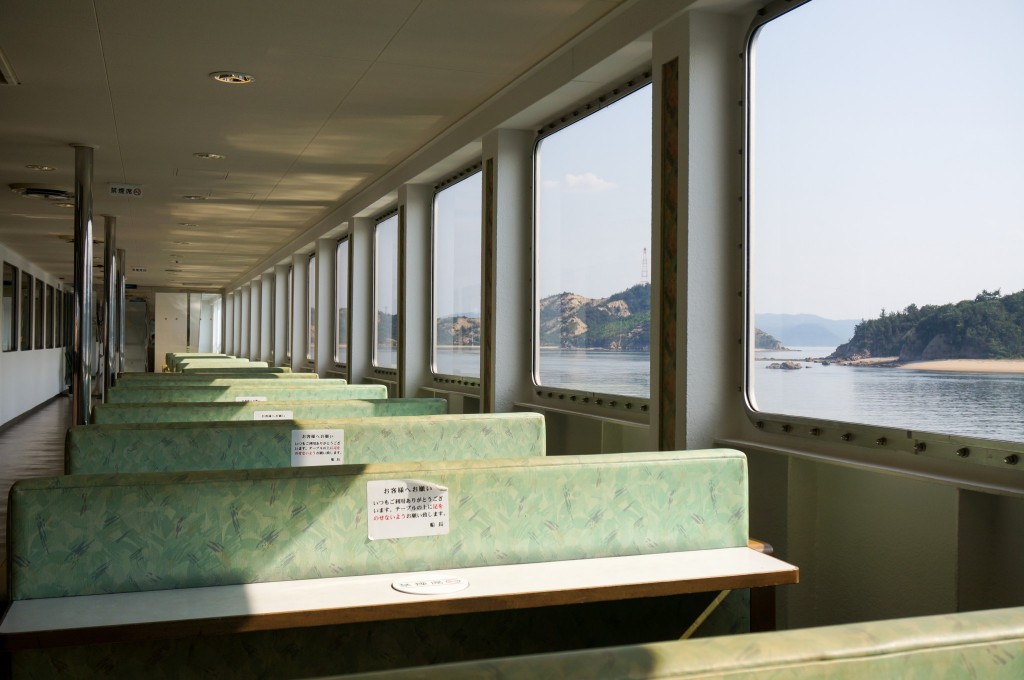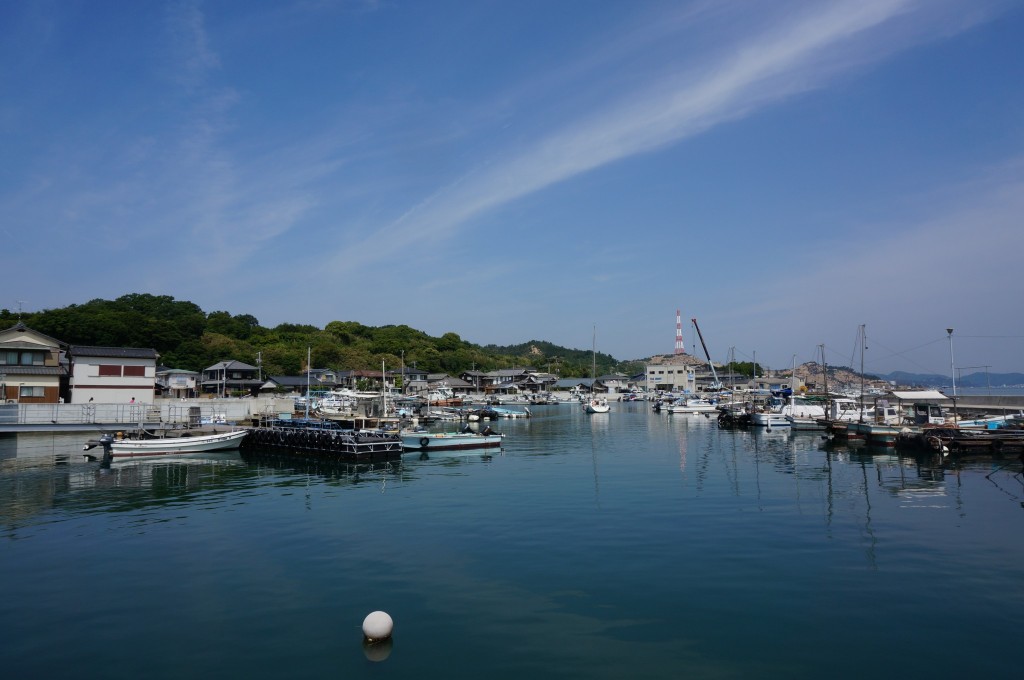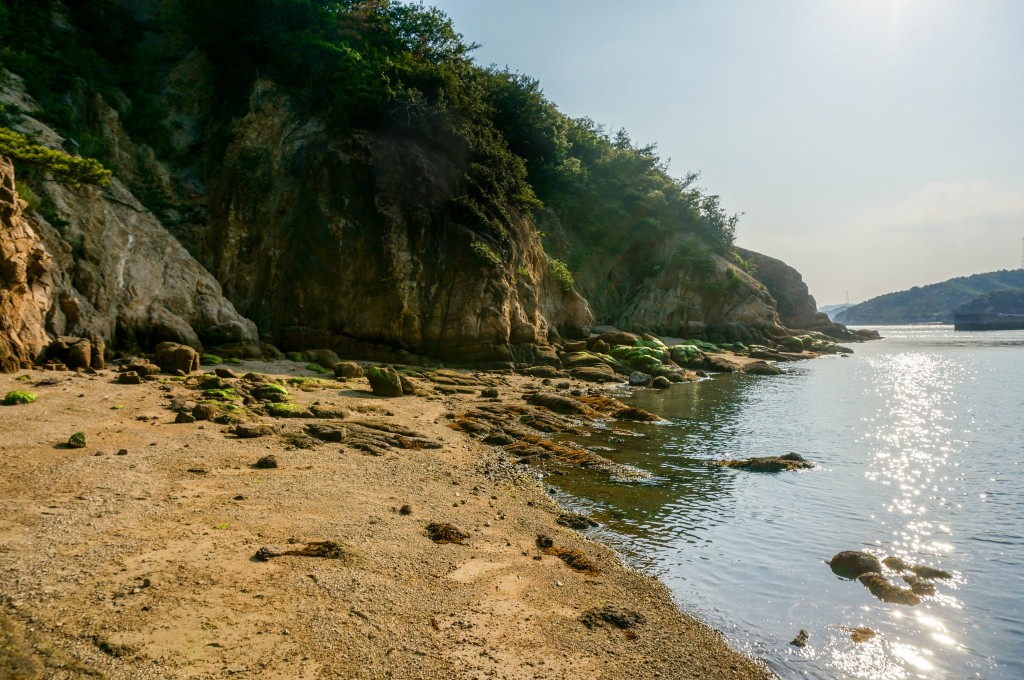 Though little Naoshima is humbly teeny, the art pieces are quite sparse to access by foot. Bussing about is simple, but ideally the best way to explore is from the seat of a bike. Rentals are ~$3-$5/day and can be found nearly anywhere, including the Naoshima marina, Little Plum, I Love Yu, and heaps of other cafes, shops and hostels within walking distance from the port.
Places to sleep range from traditional Japanese Ryokan (sleeping on tatami mats) to modern hostels and range in price from $29-$75/nt. We stayed at Dormitory in Kowloon, a little house converted hostel. This hostel and many others can be found on Booking.com. Restaurants range from $3-$10, though like all of Japan <$5 per meal is entirely reasonable. In fact, that's all we had to spend to indulge in the best udon we ever had (further below) at Yamamato Udon, next to Coop Supermarket. (UPDATE: this restaurant is now permanently closed) More of Naoshima's food options are laid out here.
Upon arrival to Naoshima, get a paper map (as pictured below) at the visitor's centre in the ferry marina to plan your route.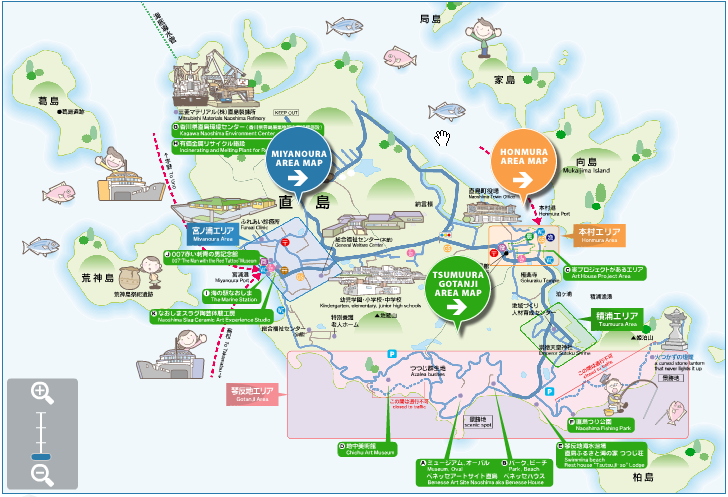 Next, grip your bike handles, dangle your camera from your neck, and let the wind (and some calf work) carry you. As the artwork is quite dispersed, prepare to find yourself teetering narrow residential lanes, inhaling fresh made noodles as you pass udon shops, and savour the scent of pine as you roll through the lush hills. Hidden sculptures, strange walk-through exhibits, and an array of art galleries are all waiting for you!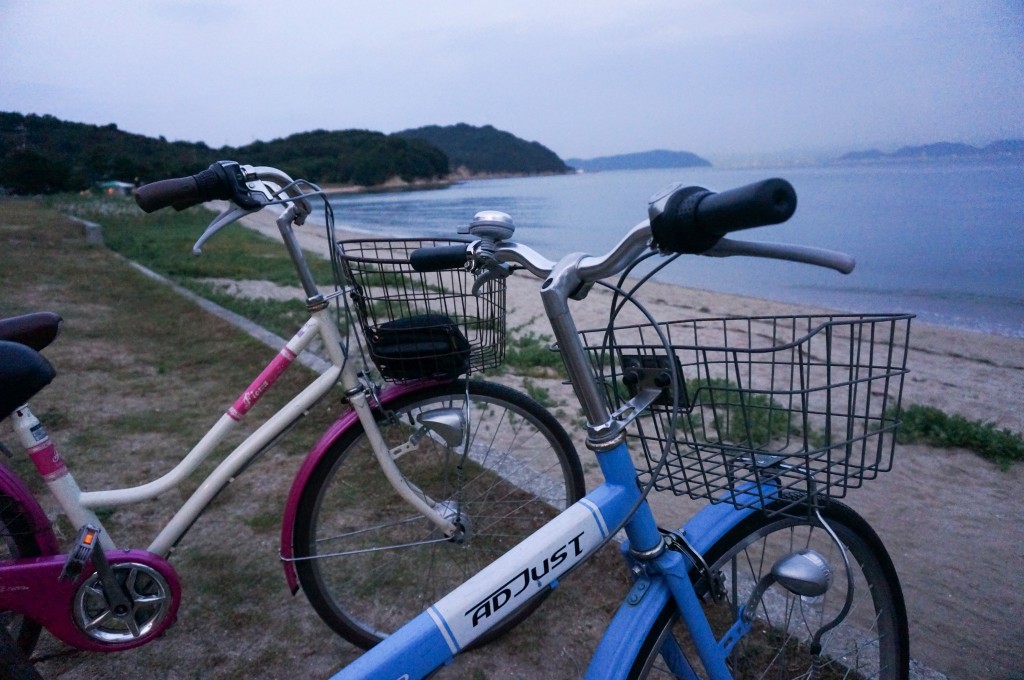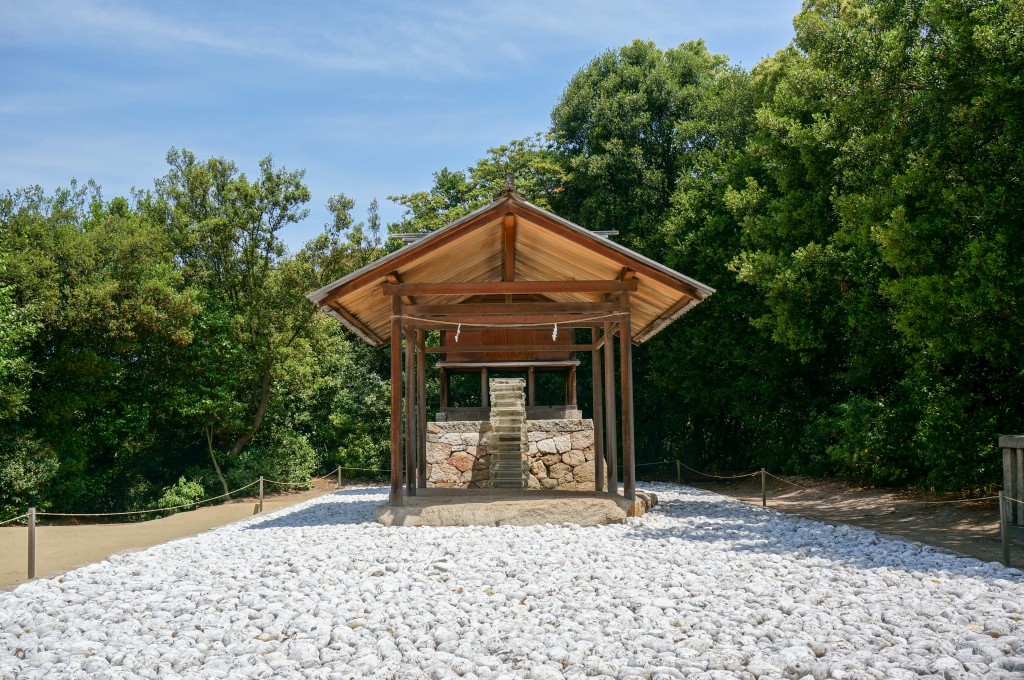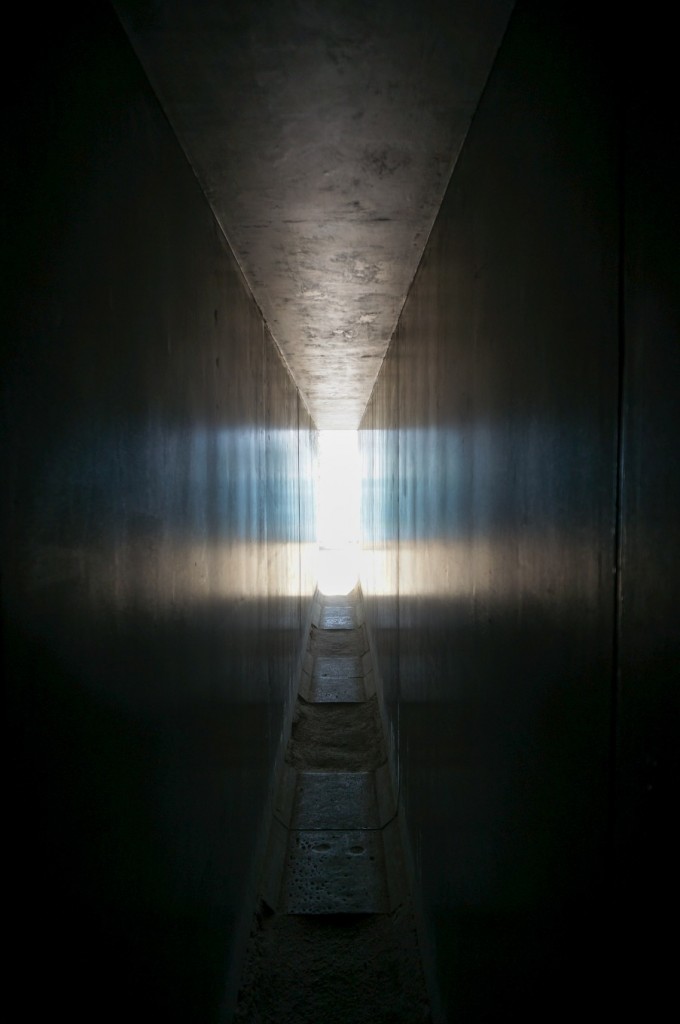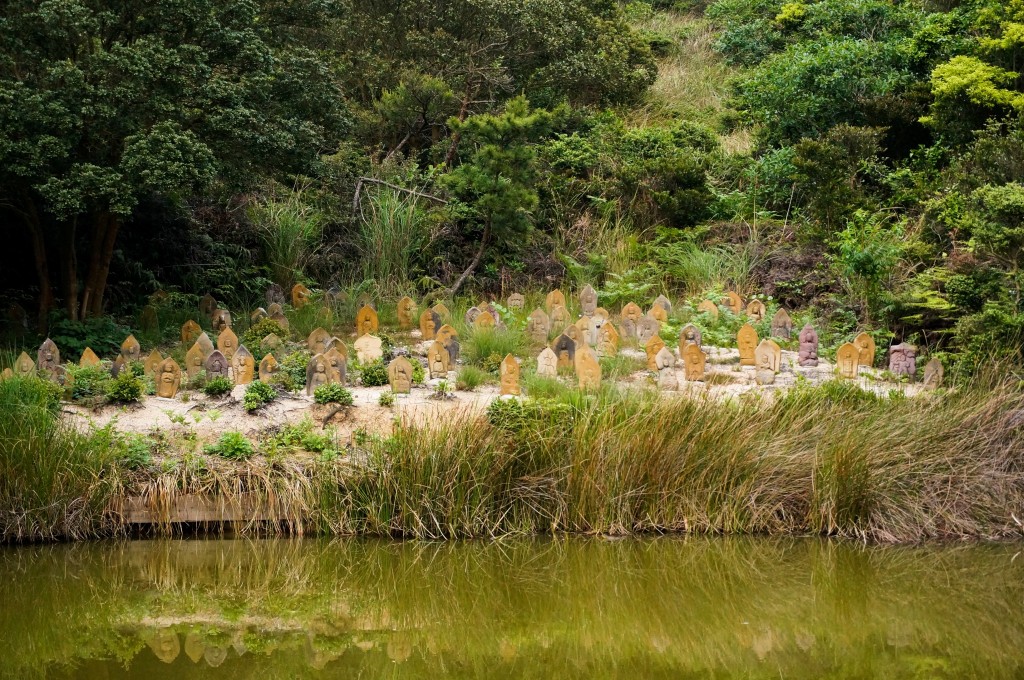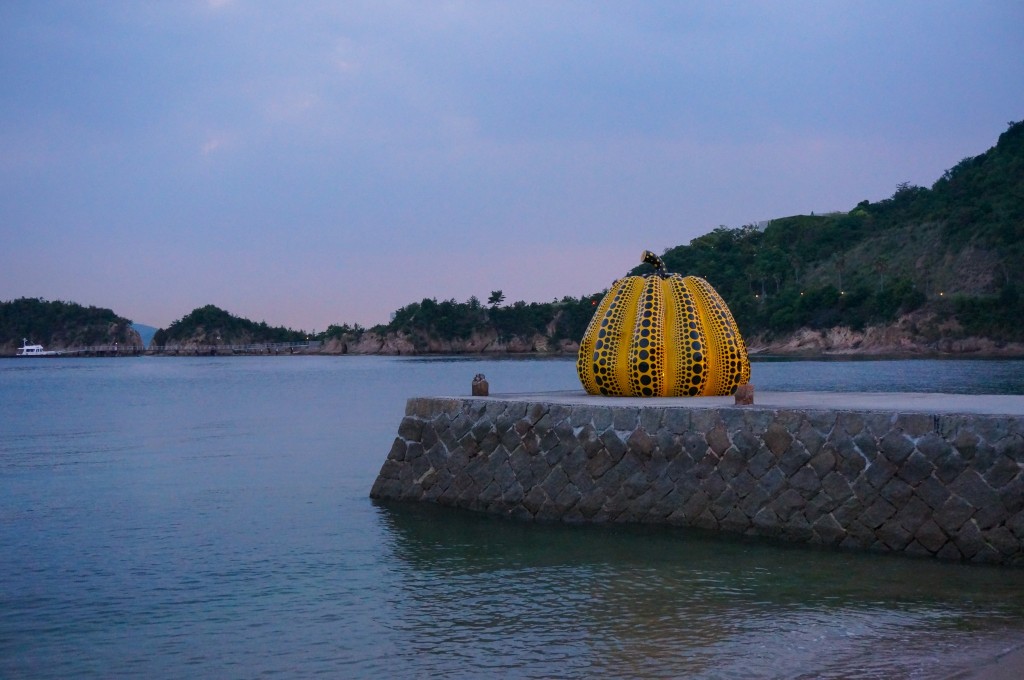 Done already? Nopers, you're not. There are still more abandoned buildings, beaches, and active restaurants turned works of art to be found!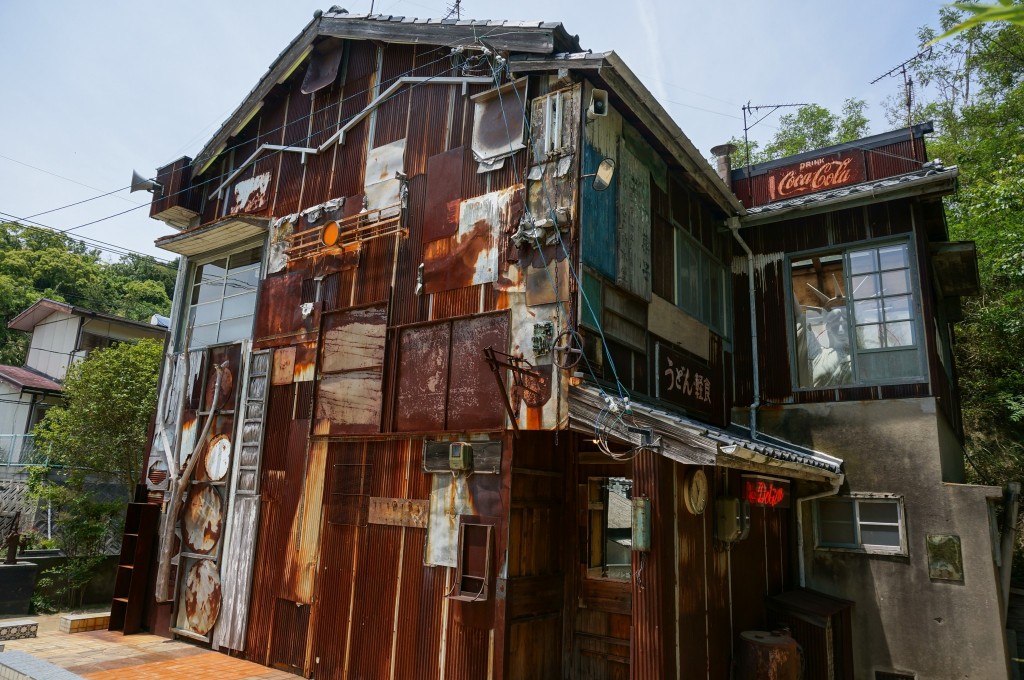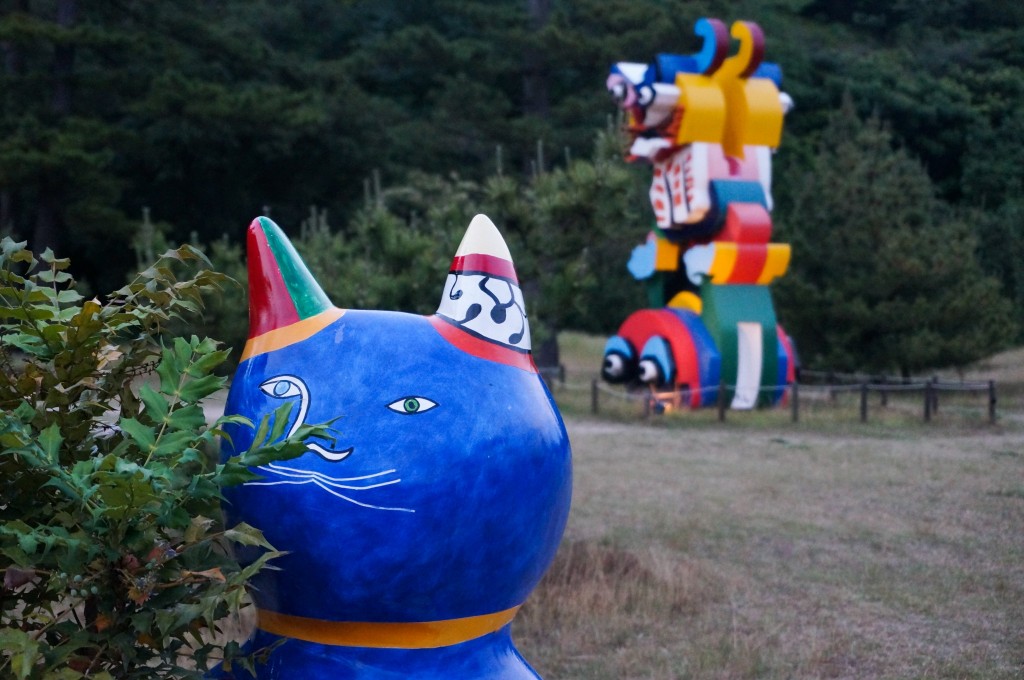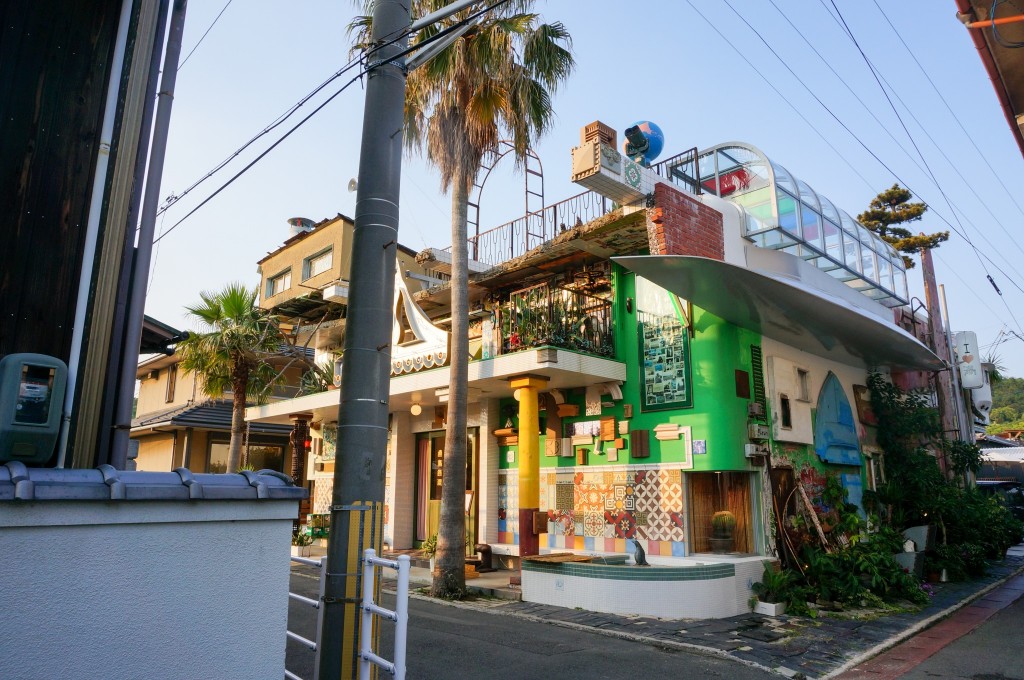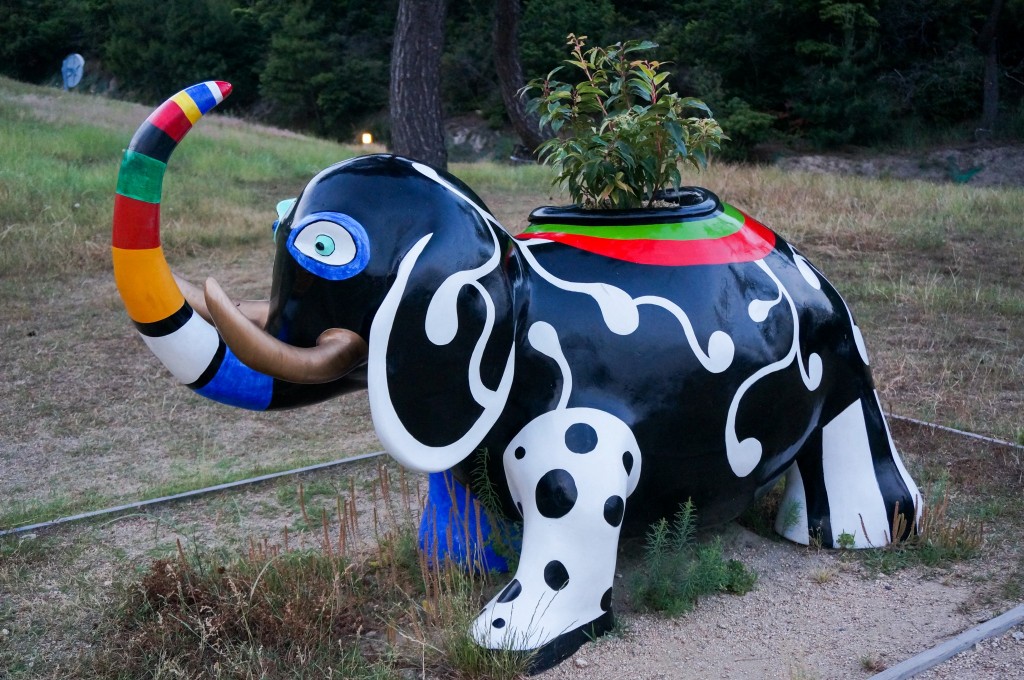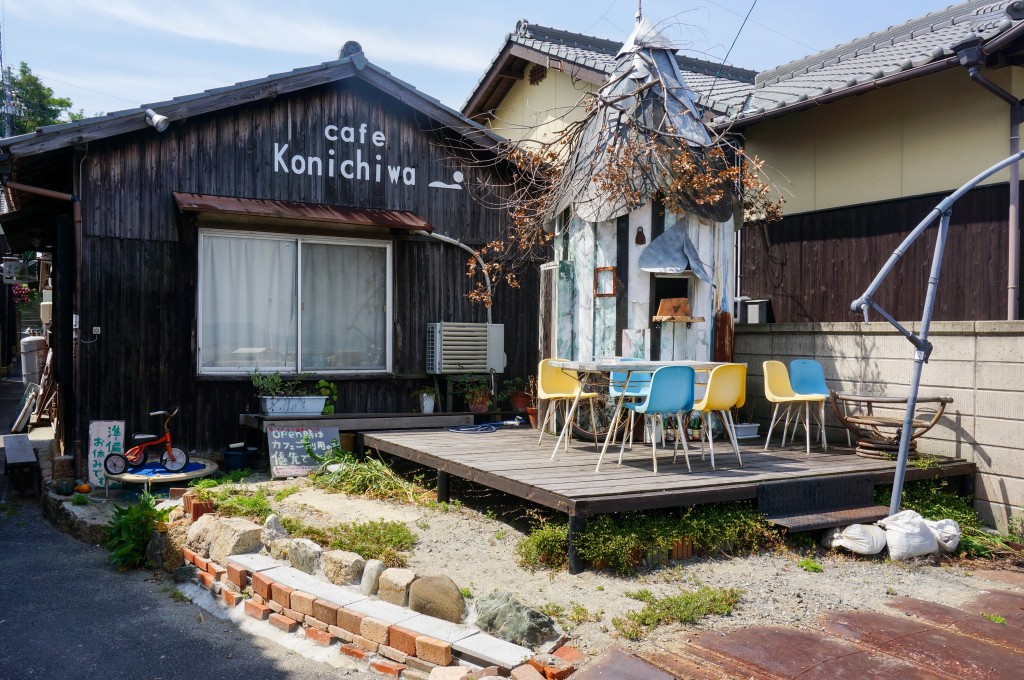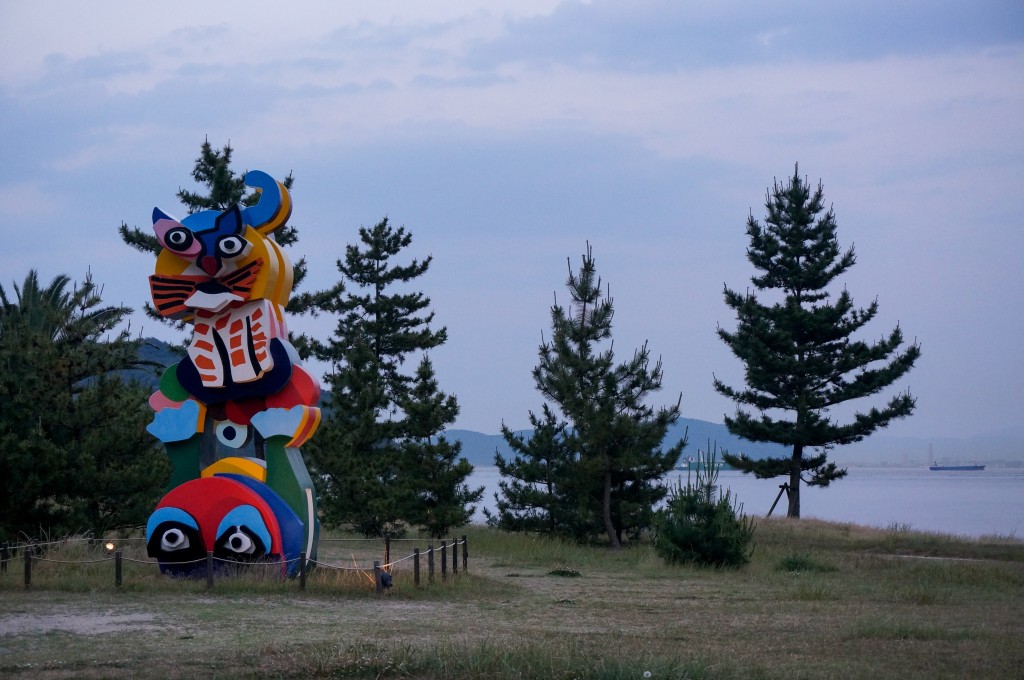 Besides creativity, Naoshima boasts impressive landscapes and nature. Watch for gentle pink & orange sunsets and anime-worthy caterpillars.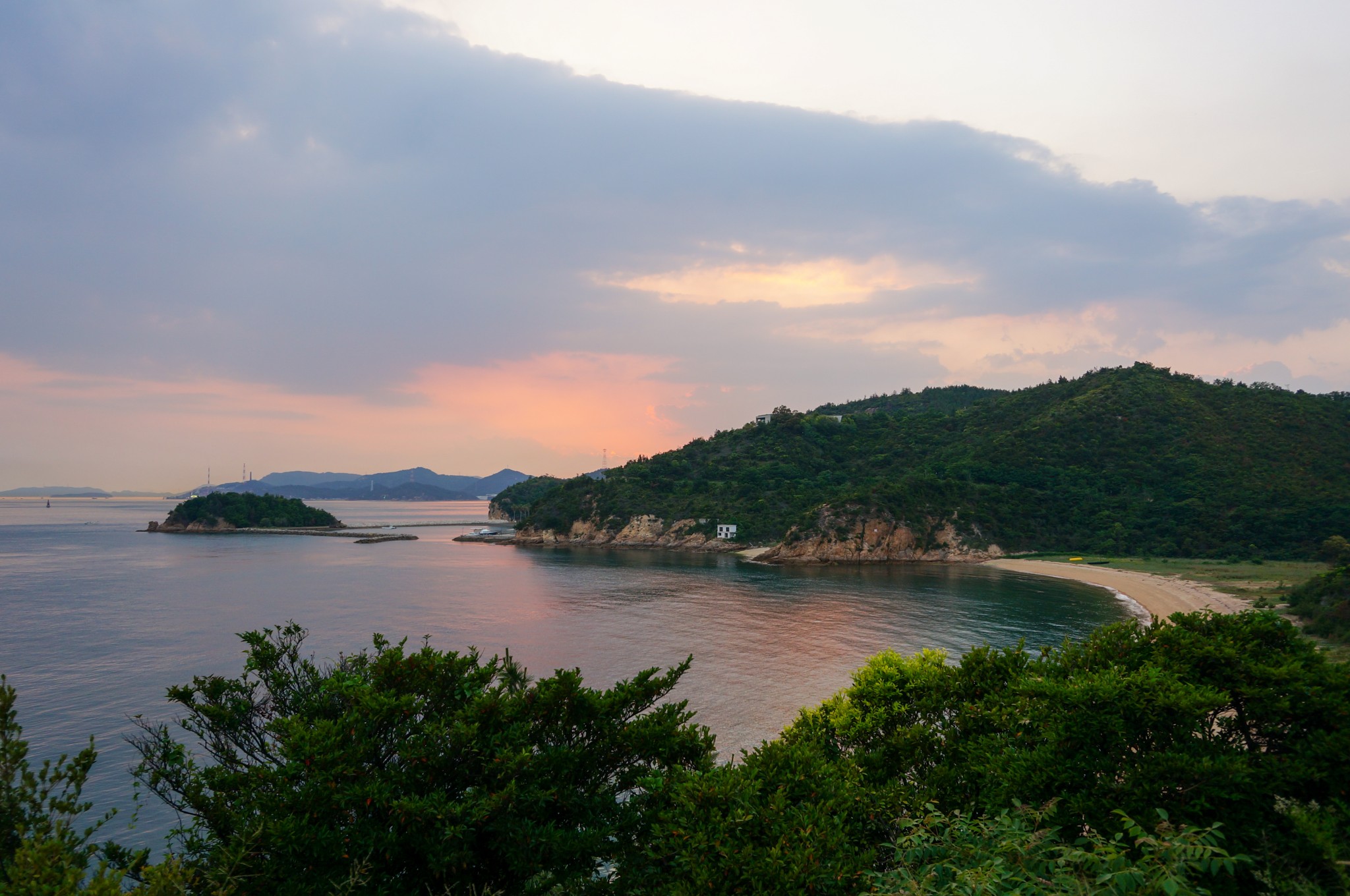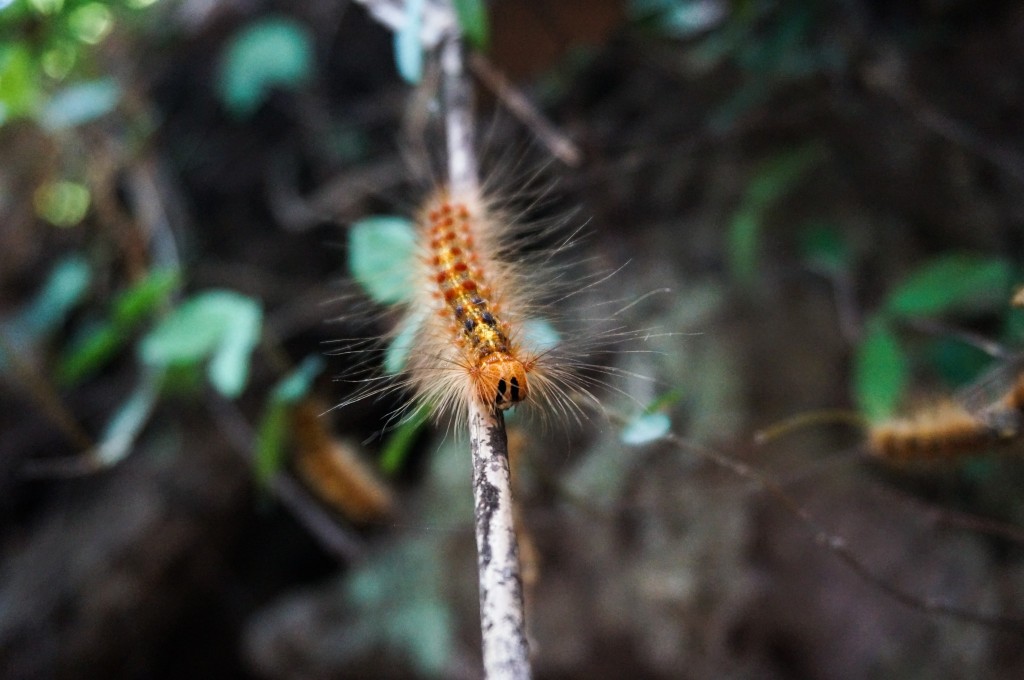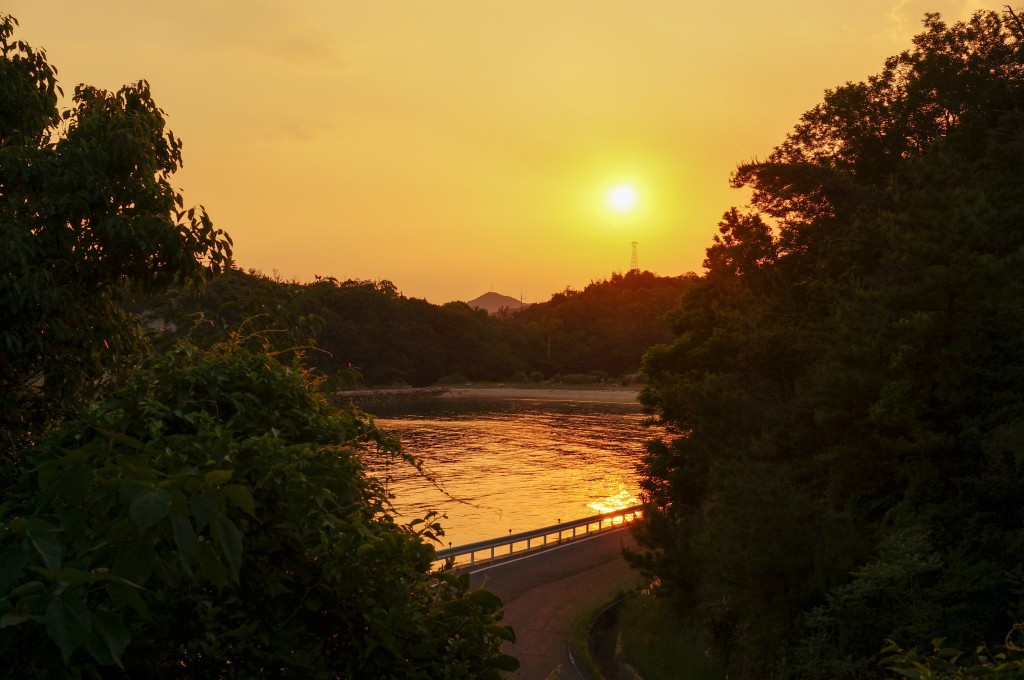 One of the best things about biking Naoshima is the continual weaving throughout residential streets, getting a glimpse into small-town Japanese life. The traveller is offered an intimate visual immersion into how people live here. Personally, there's hardly anything I love more than that.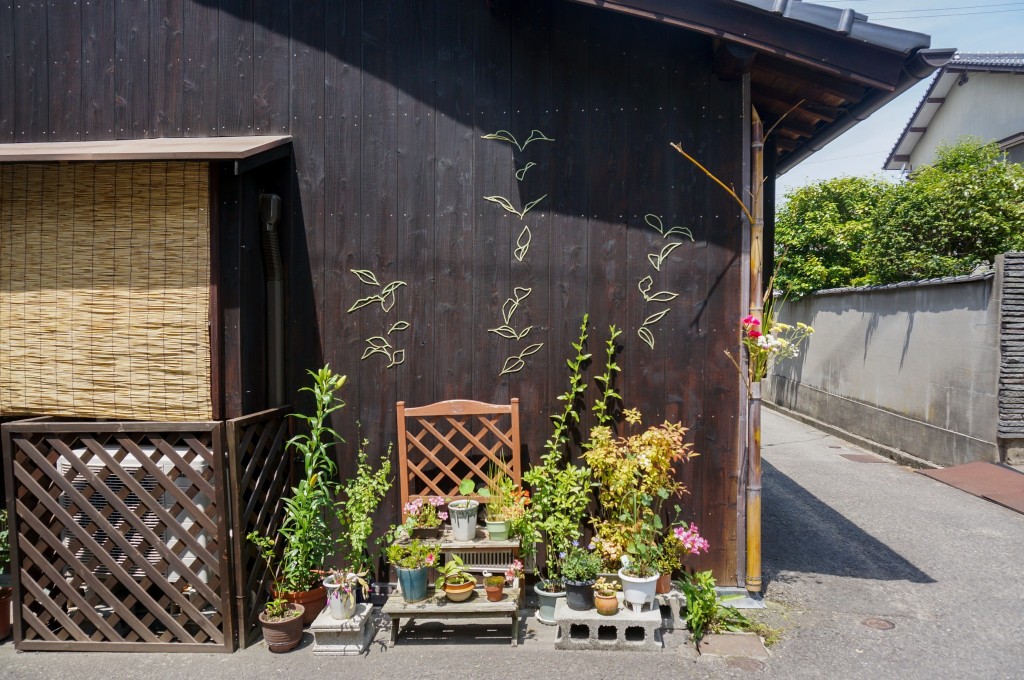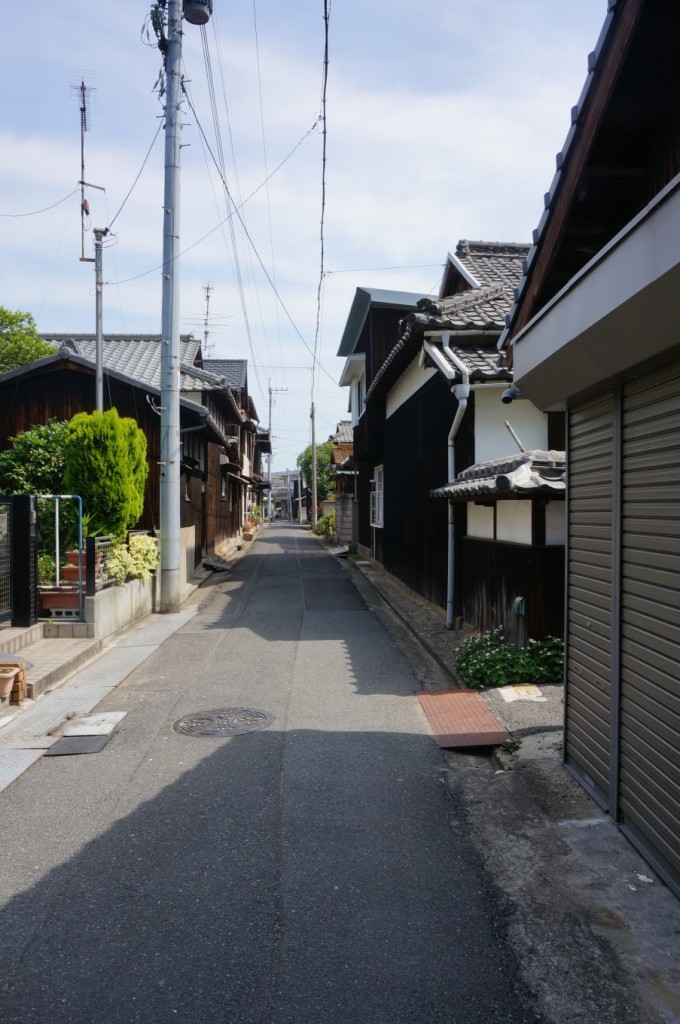 …and of course the food experience is great, too (this is the best Japanese meal I've had, ever. Yamamato Udon. Unfortunately, the restaurant has closed since we left, but many more food options can be found here.).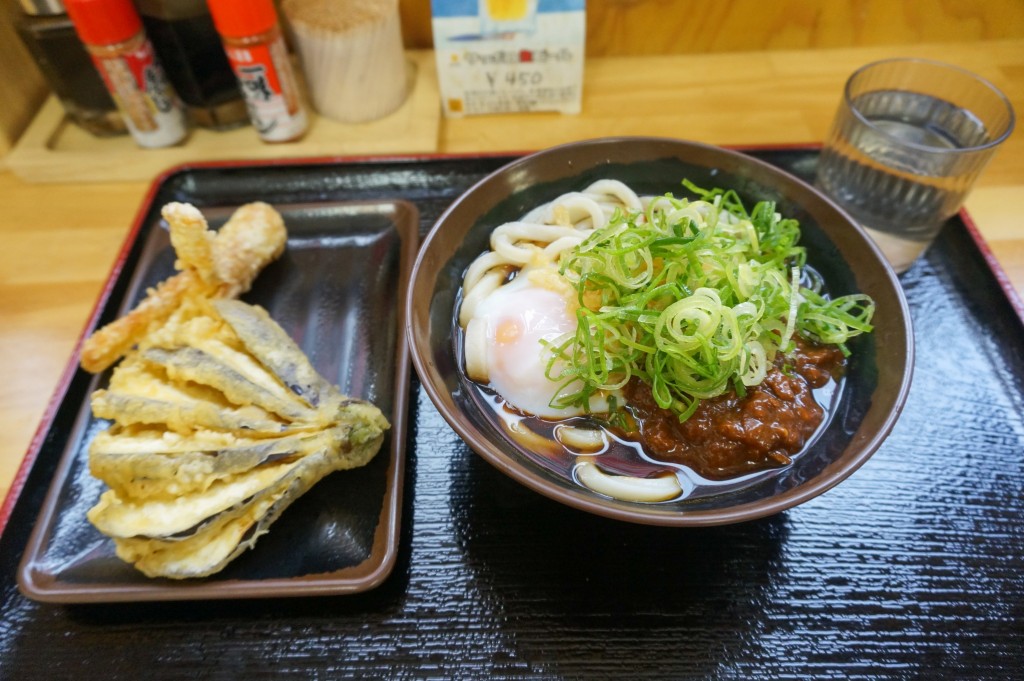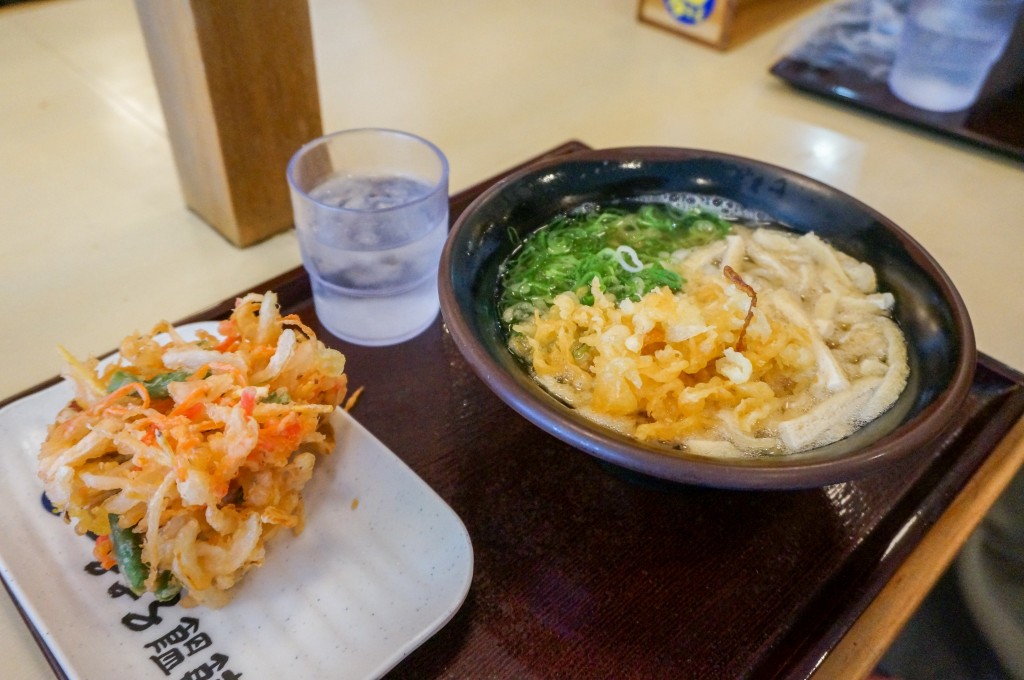 ---
Few places in the world can say they have converted an entire island into an immersive, eclectic art experience. Exceptionally warm people, dramatic scenery and an array of peculiar art await the curious traveller. Though far off the tourist track, Naoshima is inexcusably easy to access, simple to navigate, but above all, is unforgettable.