Black sand beaches, white snow capped mountains, still lakes, thunderous waves, creaking glaciers and smoking volcanoes. And, of course, hobbits. New Zealand is at times almost impossibly beautiful. It's a picturesque paradise at the bottom of the world, 4,000 kilometres away from its biggest neighbour, Australia. It's also my home.
After spending the last three years traveling through Europe and China, I've returned home to put my 'local knowledge' to the test. The result is this article: the Ultimate Guide to Traveling to New Zealand on the cheap.
(Note: all prices below are in New Zealand Dollars)
In this guide I've used New Zealand Dollars (NZD) for rough prices on accommodation, transport, food and activities. At the time of writing, $1 USD will buy you $1.42 NZD, $1 CAD will buy you $1.06 NZD, $1 AUD will buy you $1.08 NZD, and £1 GBP will buy you $1.83 NZD. These fluctuate but will give you a fair idea of what things cost.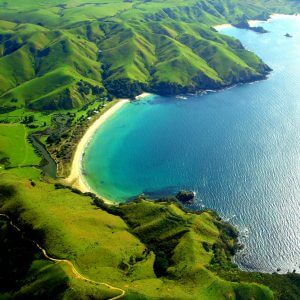 How Much Does a Trip to New Zealand Cost?
Let's get the bad news out of the way quickly: New Zealand is not a natural budget destination. Its remote location, rugged landscape, and reasonably wealthy economy mean that prices for food, transport and lodging are at least as high here as Western Europe or the United States. But that doesn't mean that budget travelers should forget about this country.
If you're willing to crash on a few couches, cook most of your own meals, and find creative ways of getting from A to B then you can absolutely conquer New Zealand on a budget.
The biggest expense you'll most likely face is getting here. New Zealand is far away from even its closed neighbour, Australia. If you're flying from Europe, expect to pay around $1000 and spend a few days recovering from the 24 hour journey. Flights from Australia are much easier and can be as low as $100 if you're flexible with dates. Most travelers fly into Auckland, the biggest city. You can find the best flight prices on Skyscanner, and by reading our guide How to Book the Cheapest Flight Possible to Anywhere.
If you're coming purely to travel, then you'd be wise to budget at least $100 per day to make the most out of your trip, including outdoor activities, accommodation, food, transport and, of course, wine. And even with this budget, you're going to have to be pretty switched on with how you spend your cash. Let's drill down into the details.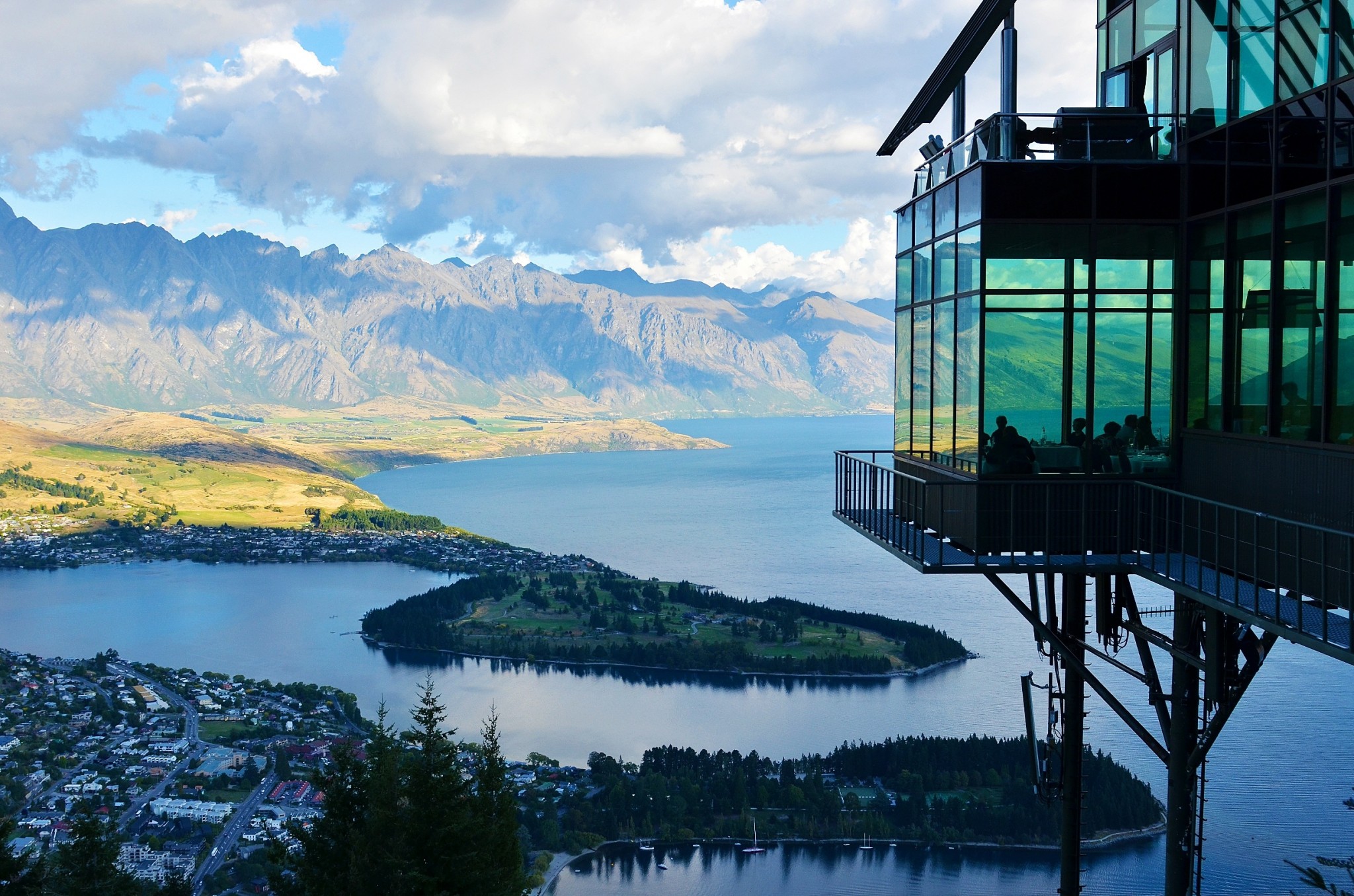 Transportation
Hire a Car or Campervan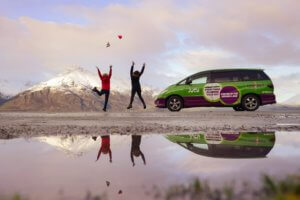 One of the best ways of getting around the country is simply to drive. The roads are well maintained and the scenery is beautiful. Petrol prices are not cheap, typically around $2 per litre, but you'll still find this option more efficient and reliable than the country's public transport. The added freedom is a huge bonus. Car rental prices vary widely by website, so use a comprehensive site like BookingBuddy to search multiple car rental websites at the same time.
Rental prices in New Zealand are typically around $50 a day. Caravan rental options tailoring to budget travelers can even be cheaper than cars at as low as $40 / day. Jucy is quite popular (and easily recognizable with its bright green vehicles), though many other companies exist. RV relocations are also very popular here, landing you a one-way RV/campervan rental for as low as $1 per day. Just remember, we drive on the left here!
Hitchhiking
Except in small communities like Great Barrier Island, locals seldom hitchhike, but it remains a popular option for European tourists. Normal common sense rules apply, and solo female travelers should of course be particularly cautious – don't hesitate to turn down a lift if the driver seems a little too friendly (check our solo female travel tips here). Drivers who pick up hitchhikers will typically only accept payment in the form of conversation – some will want to hear your story, most will want to tell your theirs.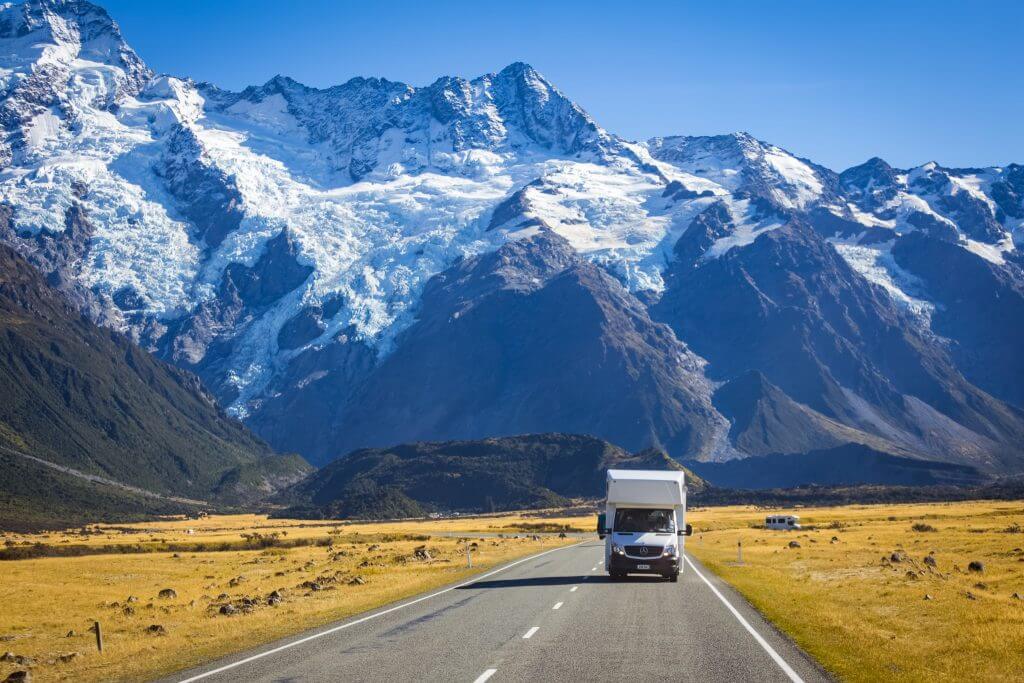 Buses
If you don't want to be tied to a car and dislike the idea of hitchhiking, then long distance buses are a pretty solid option. InterCity and NakedBus are the major players, check online for the best fares. They advertise fares for as little as $1, but budget closer to $40 for between major destinations – the 5 hour Dunedin to Queenstown journey, for example, will set you back $38 with InterCity.
Pro-tip: If you're flexible with time, showing up at the departure point without a ticket and asking for standby fares can result in big savings, but of course you run the risk of not getting anywhere!
Flights
New Zealand has a good network of domestic flights between most major cities. Timing is everything here – prices skyrocket at the start of each university semester (February and June) as students cram the planes to fly back from their parents houses.
Air New Zealand is the most comfortable airline but the Australian competitor Jetstar can have some great deals. An average domestic flight in New Zealand will set you back $100, with luck it can be as low as $40. You can search across all available airlines using a broad flight search engine like Skyscanner. For general travel hacks on booking flights, check our other tips here.
Cycling
Feeling fit? Cycling is a massively popular, accessible and budget friendly way of getting around. Some people cycle the whole country – the roads often have cycle lanes and drivers are – in general – tolerant and considerate. It's also a great way of getting around cities.
Buying a new bike here will cost you a fortune, but check TradeMe, our E-Bay equivalent, for secondhand deals. Some cities even have workshops where you can pick up a used bike for free for the duration of your stay, the catch is you have to mend it yourself! If you're heading south, check out the Crooked Spoke in Dunedin.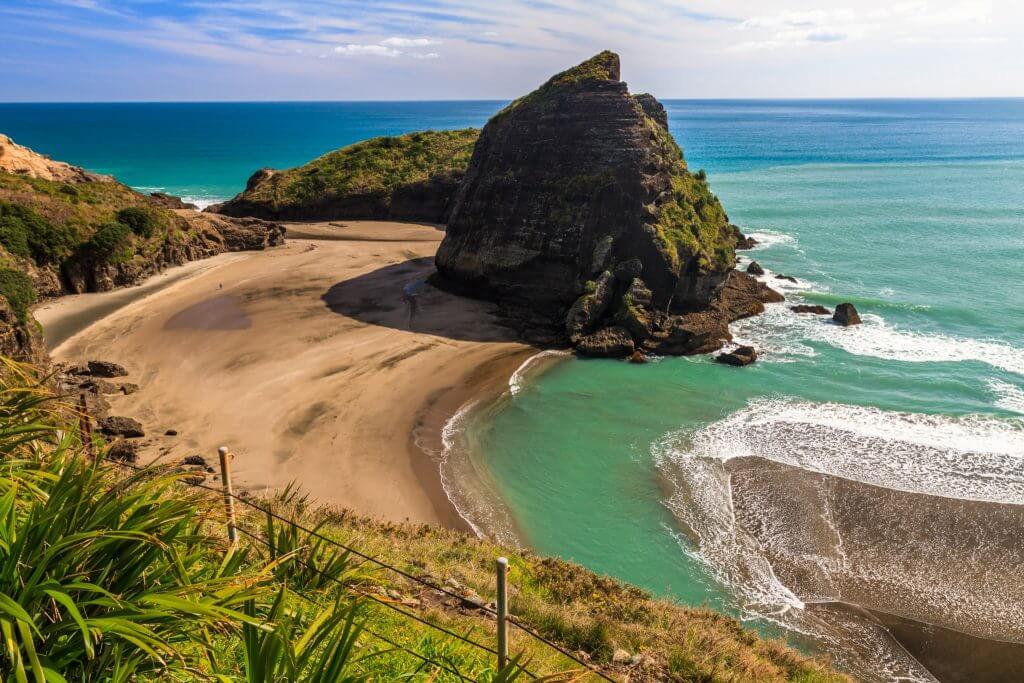 Taxis/Uber
Taxis are monstrously expensive in this country and are to be used for emergencies only. (Yes, it's 3am, you're a little drunk, and you don't feel like walking certainly counts!) Uber is a much cheaper option in the big cities like Auckland and Wellington, but has remarkably poor coverage elsewhere in the country. I was shocked to find Dunedin, a vibrant student town and our sixth biggest city, doesn't even support the app. You can get a discount off your first Uber ride with the promo code uberthriftynomads
Food & Wine
New Zealand has an abundance of fresh ingredients straight from farms, fields and fisheries, as well as many exceptional restaurants. Add to that some of the world's finest wineries and a thriving craft beer culture, and you're in a for a never ending feast… if you can afford it.
Eating out can really burn a hole in your pocket, so the majority of this section will focus on self catering which is how most budget travelers get by.
Supermarkets
A meal in a cafe, mid-range restaurant or gastropub will set you back $30-50 per person, but a meal you cook for yourself will cost you as little as $5. Major supermarket chains include Countdown, New World and Pak'NSave, with the latter generally considered the cheapest. In smaller towns look out for the local Foursquare.
The major corner stores chains like 7-11 haven't yet made it to NZ, and our homegrown convenience stores tend to be very pricey even by local standards. Unless you're desperate, avoid the ubiquitous independent corner stores which we call dairies because the mark-ups on groceries are generally ridiculous.
The usual self catering options you'd expect to find in the USA or Europe apply here – dried pasta, mincemeat, rice, diced tomatoes if you're really pinching the pennies. Look out for 'Homebrand,' 'Budget' or 'Signature Range' items which tend to be much cheaper than the name brands.
Farmer's Markets
Most towns have their own farmers markets once a week where you can get fresh produce directly from the maker. Incredible local cheeses, meats, fish, baking, honey, wine. Google 'farmer's market: city' to see what's happening near you. Expect to pay $5-$10 per takeaway item.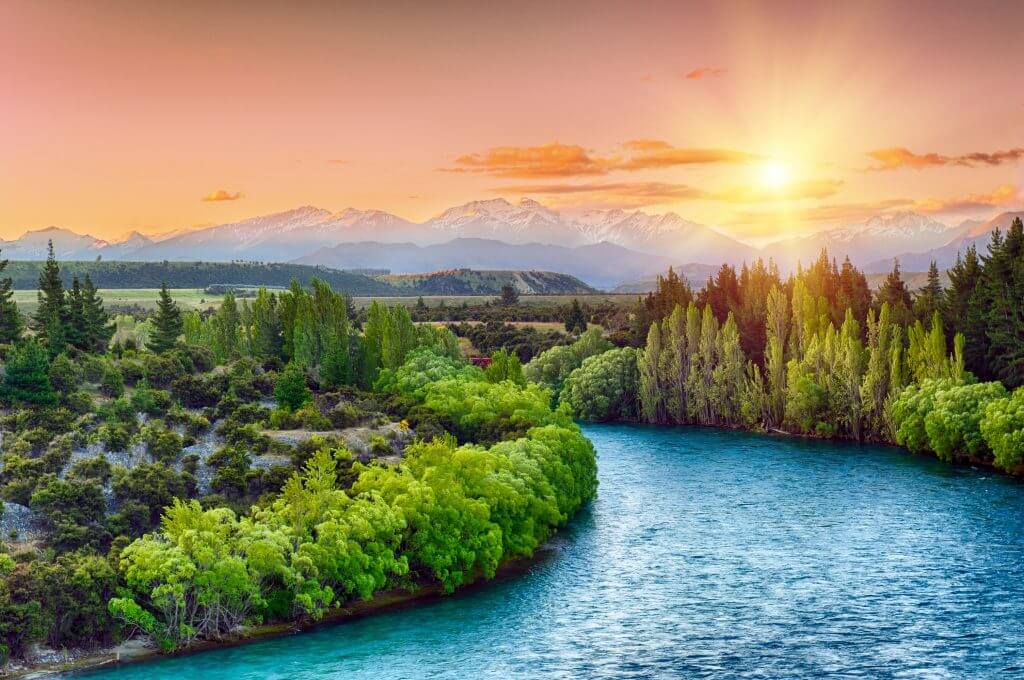 Craving a Restaurant Meal? Go Asian
We may be an English speaking nation with the Union Jack proudly in the corner of our flag and an unhealthy obsession with Will & Kate, but when you look at the map, you'll see that it's Asia and the Pacific where our home truly lies.
There are hundreds of budget Asian restaurants in this country who will do you a good meal for as little as $10. The ones to look out for tend to be BYO, meaning you can bring in your own bottle of fine Cab Sav from the supermarket and avoid the hefty markups restaurants tend to charge for booze. You'll find them on the main streets of most New Zealand cities. If in Auckland, look at the upper end of Queen Street and on Dominion Road.
Up for a Drink? Opt for Wine
New Zealand wine is justifiably famous the world over. It's also one of the most budget friendly ways to unwind after a hard day's sightseeing. Tax breaks given to the local wine industry mean that it's generally the cheapest option at the liquor store. A pint of beer can easily cost as much as $10 in your average pub. For the same amount, you can buy a perfectly respectable bottle of local wine at any of the major supermarket chains mentioned above. Look out for the specials!
Options vary significantly but you can normally be sure of a good meal for $10 a person – less if you shop and plan well.
Accommodation
Campervan
Kill 2 birds with 1 stone and cover both transport and accommodation with a Jucy campervan. Park where you please (as long as there are no restrictions) and wake up to beautiful mountains and beaches at your doorstep.
Youth Hostels
If you're hitting the tourist hotspots like Queenstown, Rotorua or Taupo, then youth hostels are a safe bet for cheap, sociable and comfortable accommodation. The YHA has a strong presence here, and joining as a member can result in some serious savings. As with most other travel spots, HostelWorld is a solid booking option. Jucy Snooze is a new hostel chain that offers dorm rooms and reasonable room rates for privates in comparison to hotels. You can find all your options by searching on HotelsCombined, which will search across all major hotel and hostel websites.
Even for dorm rooms, prices throughout New Zealand will be on par with European capitals like Paris and London – prepare to pay $30 – $70 per night.
AirBNB
AirBNB in New Zealand seems to dominated by luxurious lakeside cottages, which is no doubt awesome, but not budget by any stretch of the imagination. However, if you wind the price filter way down to the left, some amusing options come available. Fancy staying in a powerless cabin in Central Otago? Hey, if you're feeling adventurous, go for it! Even for the wackier options, you'll be looking at $50 a night minimum. Use our referral code for a $25 sign up credit.
Book a Bach
In additional to the international websites, we have some proudly kiwi accommodation booking resources that are worth checking if you're traveling in a group. Use Bookabach.co.nz (part of HomeAway) for seaside rentals ('bach' is kiwi for small house near the beach), and HolidayHouses.co.nz for AirBNB style homes. Outside of Easter and Christmas/New Years, you can expect to find good options on these sites for $120-200, well worth it if you're in a large group.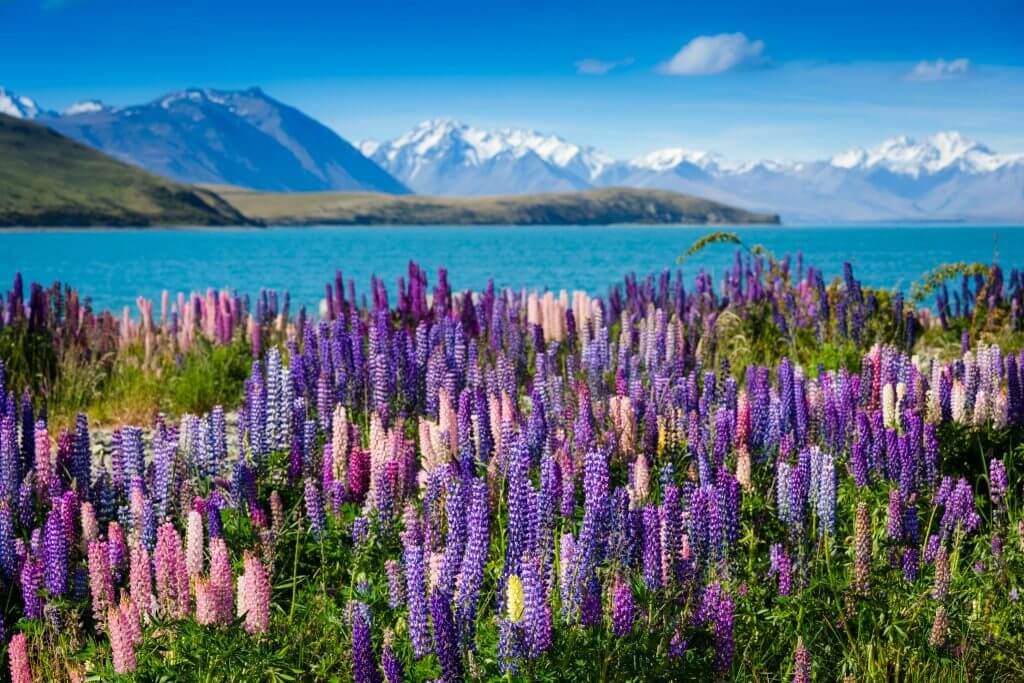 Camping
Free camping is permitted at designated spots around the country, maintained by the Department of Conservation (known locally as the DOC), their website is a useful source of information on all things rural in New Zealand. They also maintain a network of huts on remote hiking trails which can be booked in advanced.
Paid holiday parks provide a bit more in terms of facilities, and are often in more accessible locations. Top 10 is a solid option with prices from around $40 / night.
Couch Surfing
Want to meet locals and stay for free? Consider Couch Surfing. It's a popular option in New Zealand and definitely worth giving a go. I've not used the service in this country myself, but have spoken to people from Europe who've 'surfed' across the country and had positive experiences.
Longer term options: WWOOFing & House Sitting
Considering staying in New Zealand for the long haul? Good on ya! This gives you some interesting options for 'earning your keep' as you travel. If you don't mind getting your hands dirty and are keen for an authentic taste of rural life, WWOOF can arrange for you to live on an organic farm and work some hours a week in exchange for room and board.
An even cosier option is house sitting – you stay in someone's home for free while their away, and look after the place while you see the sites. Websites like Trusted Housesitters and Kiwi House Sitters charge wannabe sitters a small (in this case $65) annual fee in exchange for access to their listings of available homes. A nice gig if you can get it – be sure to check our housesitting how-to guide here.
Unless you're working for board, Couch Surfing or free camping, you'd be wise to budget about $50 per night for accommodation at hostels and 'out of the way' AirBNB finds.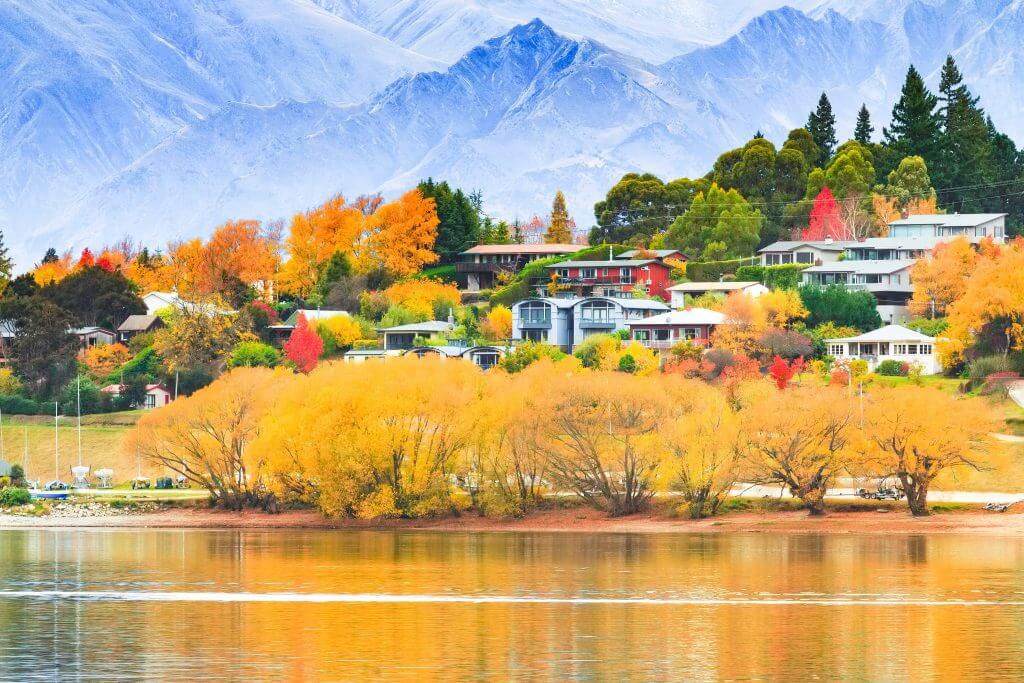 Activities
Activities in New Zealand veer towards the outdoors. The cities are worth a few days, but really what brings people to this country are the 'Lord of the Rings' views (and tours!) that will leave you breathless even before the hikes begin! So, strap on your boots and let's get to it.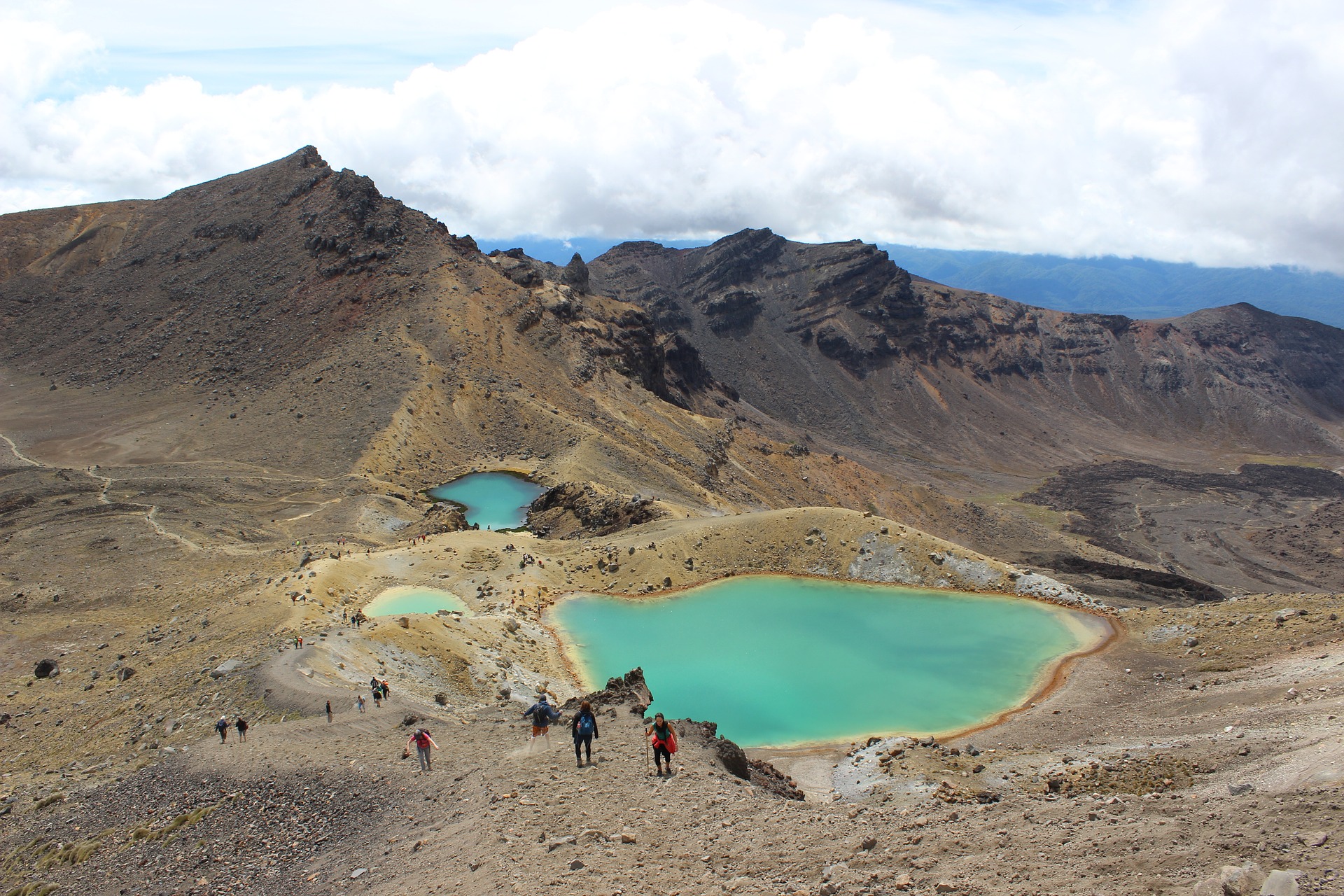 Walking and Hiking
Perhaps the most spectacular options is also one of the cheapest: hiking. Books have been written about the world of hiking options available, from lush native forest to gargantuan mountains. In fact, get out of the cities and there's very little that isn't photo worthy, just go for a walk along your nearest beach or scamper up a volcano – the country is full of them!
Some of the more remote and spectacular hikes require a small fee to be paid to the Department of Conservation (which may include accommodation in one of the backcountry huts). Adult prices are normally around $32 per day.
Skiing
Strapping on a couple of flimsy pieces of metal and hurling yourself at high speed down a mountain sound like a good time? Then New Zealand has an avalanche (get it) of options to serve you. The most popular ski spots like The Remarkables and Coronet Peak will set you back about $100 per day for lift access.
Swimming & Surfing
The wild beaches of the West Coast of the North Island, particularly Piha, Kerikeri and Muriwai, are famous not only for their waves, but also for their iron rich black sand. Beaches are all free to access and, compared to Europe or nearby Sydney, seldom noticeably crowded.
Bungee Jumping and Parachuting
Beyond skiing, New Zealand is rightly known as the 'Adventure Capital of the World' – just don't tell Switzerland. This is the country that invented bungee jumping, for goodness sake, so if you're going to try it anywhere, here's the place. In general, throwing yourself off things with a cord or parachute is expensive, around $150 for bungee jumping and as much as twice this for parachuting. You can find all the activities you could want and even book them online using GetYourGuide and Viator.
Cycling
We talked about how to get hold of cheap or even free bikes in the 'Transport' section above. Like hiking, cycling is a cheap, healthy and picturesque way of exploring New Zealand. Established routes like the Rail Trail in Central Otago connect you with a series of inns / bed and breakfasts which offer accommodation (and a well needed pint) if you're willing to shell out.
Tours
New Zealand is home to some of the world's most unique and breathtaking tourist experiences. Due to the fragility of some of the most spectacular nature hot spots, a tour is sometimes essential for particular destinations. Here's a few incredible experiences that no visitor to New Zealand should miss.
Milford Sound
Go to Milford Sound, a fiord in the south island, and enjoy a tranquil boat cruise while surrounded by breathtaking mountains, waterfalls, and wildlife such as fur seals, penguins, and dolphins. This is easy to see as a day tour from Queenstown, which makes a few picture perfect stops in the Fiordland National Park on the way. Or if driving yourself, you can purchase a cruise ticket only, and even consider doing some hikes in the area with the extra time.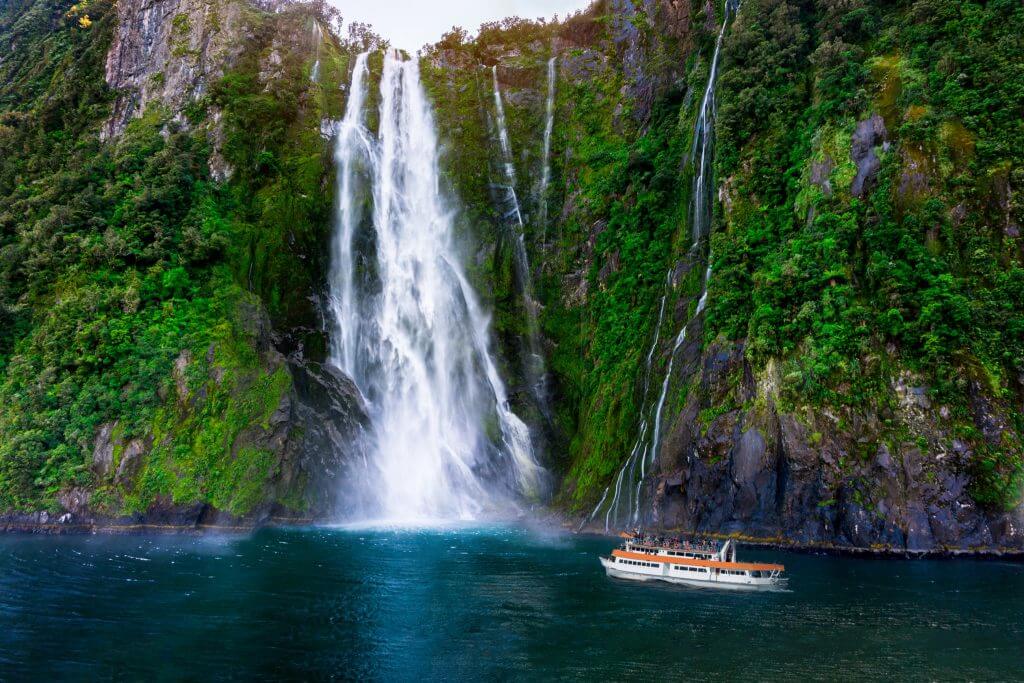 Franz Joseph Glacier
It's not often you get the opportunity to hike on a glacier, so take advantage while you're here. A heli hike tour first takes you on a scenic helicopter flight with birds-eye views of the glacier. After landing on the glacier, grab your ice axe and hike through this dramatic landscape full of ice caves and pinnacles, then finish off by rejuvenating yourself at the Glacier Hot Pools. You can easily book your tickets ahead on Viator.
Waitomo Caves
The Waitomo Caves are famous for their glowworms, a creature unique to New Zealand and only accessible with a tour. After exploring the caves by foot, take a peaceful boat ride and witness thousands of glowworms above you illuminating the darkness. The sight is so incredible that the caves were even featured on BBC's Planet Earth. Viator offers a number of day trips to the caves from Auckland and Rotorua, often combined with visits to the Hobbiton movie set (more on that below), or just drive there yourself and get a ticket for the tour only.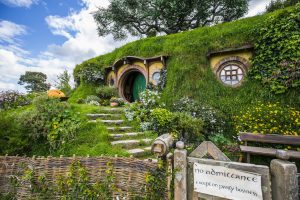 Lord of the Rings Hobbiton Tour
Fans of Lord of the Rings can visit the original movie set of Hobbiton, home to Frodo and Bilbo Baggins, which has seen recent additions and re-touches thanks to the release of The Hobbit films. You can book a variety of day tours to Hobbiton from Auckland on Viator or GetYourGuide, many including stops to the Waitomo glowworm caves, or simply book directly on their website and drive to the set yourself.
Excluding high cost, high adrenaline activities like skiing and bungee jumping, New Zealand's spectacular wilderness is open for the exploring mostly for free, but budget $35 per day in fees for the more exquisite hikes.
The Thrifty Gist
Hire a car (check

BookingBuddy

, or get a campervan from Jucy

) or get hold of a second hand bike to see New Zealand under your own steam, or use buses and flights between cities

Self cater by stocking up on supplies at supermarkets, not corner stores. Eat out at BYO Asian / Pacific restaurants, and drink the delicious local wine

Stay in youth hostels (find on

HostelWorld

) or get creative with free camping or WWOOFing and

house sitting

if you're here long term. For groups, use New Zealand websites like

Bookabach

to rent holiday homes

Most of New Zealand's forests, beaches and countryside is ready for you to explore for little or no fee. Adventure activities are fun but come with a high price tag. Certain 'Great Walks' incur a conservation fee, normally $32 per day