It sounds like clickbait spam worthy of ending up in junk mail. In fact, if I saw this headline in my Facebook feed, I'm not sure if I'd even give it a look. But let me assure you, Ted and I are real people (with a knack for all things cheap!), and we've truly rented RVs for $1/day and less to cities all around the world – including Sydney, Melbourne, Calgary, and Toronto.
So, you feelin' thrifty? You're about to learn one of our favourite travel hacks: RV relocation deals!
Psst:if you like saving money, check our other travel hacks including our cheap flight booking tips, how to find error fares, how to get free layovers, and more.
What is it?
RV and car relocation deals come up when a rental company needs to move a vehicle from one rental office to another, one way. This usually happens to meet supply and demand, or less frequently, to move a vehicle to its final resting place to be sold with other used RVs.
Relocations are not just restricted to RVs – cars, trucks, and campervans also regularly need to be relocated. Most commonly though, RVs and campervans are what need to be moved.
Why so cheap?
For a rental agency, relocating a car or RV for any reason is expensive. It involves hiring a transport vehicle, or paying someone to drive one way and cover their flight back. The mutually satisfying alternative is to sway customers with a low price. This ensures a prompt booking when a vehicle urgently needs to be moved, and best of all, creates a cheap road trip!
Generally you pay the fuel costs, though incentives are common, such as partial fuel reimbursement anywhere from $50 to $500, a free tank of fuel, free kitchen kit, etc. The average posting is two to three weeks before a vehicle needs to be moved. As a relocation date nears, such perks may be added. Rarely are deals posted in few months in advance, but when they are it is often at a higher price such as $25/day.
Take note, some companies charge extra for a kitchen or linen kit (~$25-$100), so be sure to ask if it's included and consider bringing your own supplies if there is a fee.
Where can I relocate an RV or car?
The United States, Australia, and New Zealand are most common. Once in a blue moon they occur in Canada, usually at the end of season (fall) to move RVs needing to be sold. A few have begun to pop up in Europe.
Common RV Relocation Routes
Below are common relocation routes by country, though these continually change according to season and demand. The arrow (↔) indicates routes that are common in both directions.
United States
Los Angeles, CA ↔ San Francisco, CA
Los Angeles, CA ↔ Ferndale, WA
San Francisco, CA ↔ Ferndale, WA
Las Vegas, NV ↔ San Fransisco, CA
Las Vegas, NV ↔ Los Angeles, CA
Las Vegas, NV ↔ Denver, CO
Australia
Sydney ↔ Melbourne
Sydney ↔ Brisbane
Cairns ↔ Brisbane
Cairns ↔ Sydney
New Zealand
Christchurch to Auckland
Queenstown to Auckland
Queenstown to Christchurch
Canada (rare)
Calgary to Toronto
Calgary to Montreal
Vancouver ↔ Calgary
Halifax to Toronto
Halifax to Montreal
How do I find RV relocation deals?
Australia
Best search engine: Jucy and iMoova are best (check both as Jucy does not appear in iMoova results but frequently has deals).
Frequency: often (Jucy is most common)
Vehicle: usually campervans and cars
New Zealand
Best search engine: Jucy and iMoova are best (check both as Jucy does not appear in iMoova results but frequently has deals).
Frequency: often (Jucy is most common)
Vehicle: usually campervans and cars
Europe
Best search engine: iMoova and search individual sites (below)
Frequency: rare
Vehicle: usually campervans to small RVs
Spaceship rentals
Wicked campers
What if I can't find a relocation for my route?
If your desired route or rental dates don't line up with a relocation deal, don't fret! Outdoorsy pitches itself as the Airbnb of RV rentals, allowing RV and campervan owners to rent out their vehicles when not in use. The result is an RV rental service that costs a fraction of the amount of a standard RV rental (which can easily cost thousands with high daily rates and paying by the mileage). It includes insurance, 24/7 rental roadside assistances, and is available worldwide. After a relocation, Outdoorsy is the next cheapest way to rent an RV.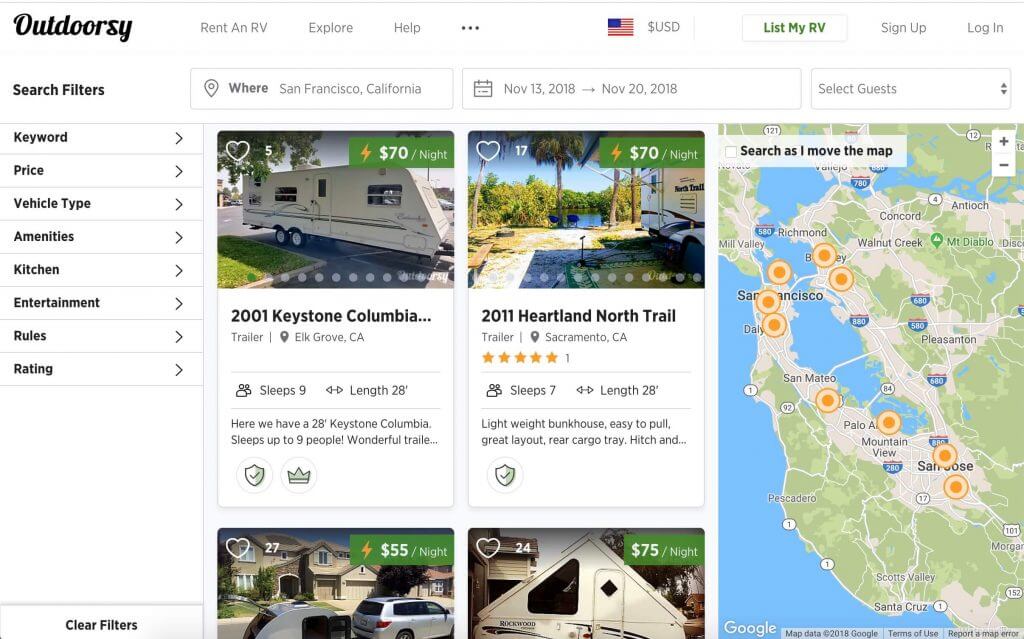 Do I need a special licence to drive an RV?
No. Driving an RV isn't hugely different from driving a regular vehicle. It is similar to driving a truck in terms of size and operation. Nearly all RVs or rental cars are automatic transmission, but always ask before booking. Depending where you're driving though, you may need an International licence – so check ahead if you're planning to relocate overseas.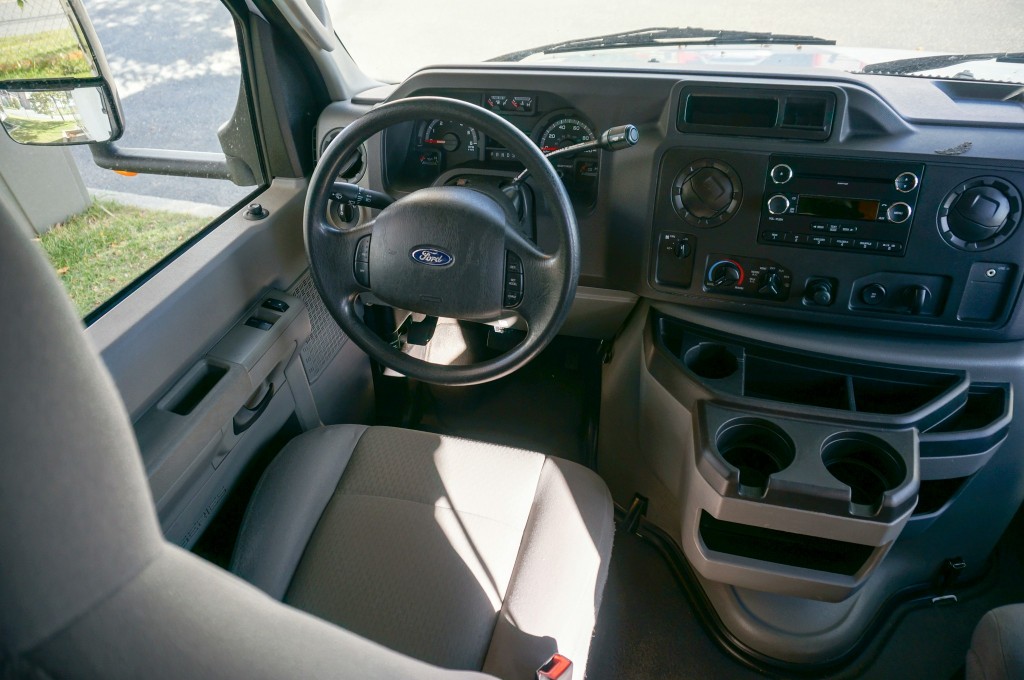 RVs or motorhomes/campervans do have some unique features to learn about such as how to turn on the propane, water pump, etc. With a rental, you usually have to watch an instructional video and have an employee walk you through your vehicle to demonstrate its features. You also should have a reference manual within the vehicle to refer to anytime. In most cases, you can also phone the RV company if you have questions while on the road.
How many days will I have to relocate the vehicle?
Depending on distance and urgency, anywhere from 3-10 days is typical. Most important is the number of hours per day you'll be driving. Most rentals are reasonable, allotting an average of 2-3 hrs/day.
Always check Google Maps for the time and distance between the two cities before booking, and be sure to modify that route to what you actually plan on driving (e.g. the scenic or coastal route, plus room for stops). Be realistic in how long you can truly enjoy being in a car each day!
Often you can add additional days for an extra cost should you need to. When calculating driving days, be sure to check rental pick up and drop off times, as this reduces your number of full driving days. Typically it is an afternoon pick-up and morning drop-off.
What about insurance?
Insurance is offered for free by some companies and not others. When it is not included in the cost, you need to decide whether you need it or if your credit card has car rental insurance. Companies like Jucy charge an additional $25/day for basic coverage. Our most recent relocation with Cruise Canada did include insurance, and the company also covers up to $75 of any maintenance needed such as oil changes, etc. against receipts. Check ahead to be clear what is covered!
Are there limits on mileage?
Sometimes. One company may offer unlimited mileage, simply wanting the vehicle returned in time regardless of route, while others allow only the exact number of kilometres needed to drive between locations. Always check if there are mileage restrictions, as fees may apply when you exceed limits, usually as a dollar amount per extra kilometre!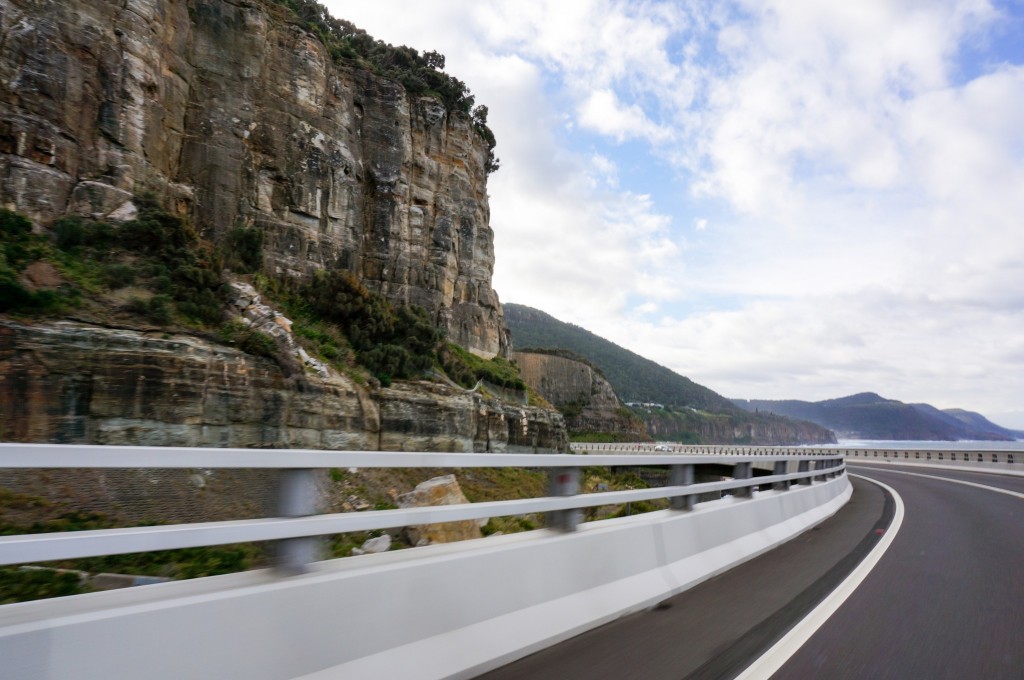 Can I trust the rental companies?
For the most part, yes, but always do your research beforehand. I can advocate for Jucy and Cruise Canada, as they are major companies that us and many other customers have used. iMoova is a great search engine, but it also lists relocations for smaller agencies. If using iMoova, scroll to the bottom of a rental deal (in the smaller print) to identify the company. Always Google search unfamiliar companies to find customer reviews. Generally, sticking with the major ones is safe.
How much will it cost me in gas?
Unfortunately there's no straightforward answer to this. It depends on your vehicle size and distance travelled. Here's a basic breakdown:
A compact, minivan motorhome (sleeps 2) = 10-14 litres per 100km (17-20mpg)
A compact RV, smallest size (sleeps 3-4) = 13-14 litres per 100km (~20mpg)
A mid-sized RV (sleeps 6) = 14 litres per 100km (~20mpg)
Our most recent compact, 3 berth RV transfer across Canada cost a total of $1,100 over 2.5 weeks for over 4,000km with a lot of sightseeing pitstops. That's an average of $65/day with zero nightly costs – not bad, but we typically spend <$100 in fuel total for an entire relocation of a few days. This is because we relocate smaller vehicles (e.g. campervans) to save on gas, which I strongly recommend. Fuel type also impacts your costs, with larger vehicles using diesel and smaller vehicles using unleaded.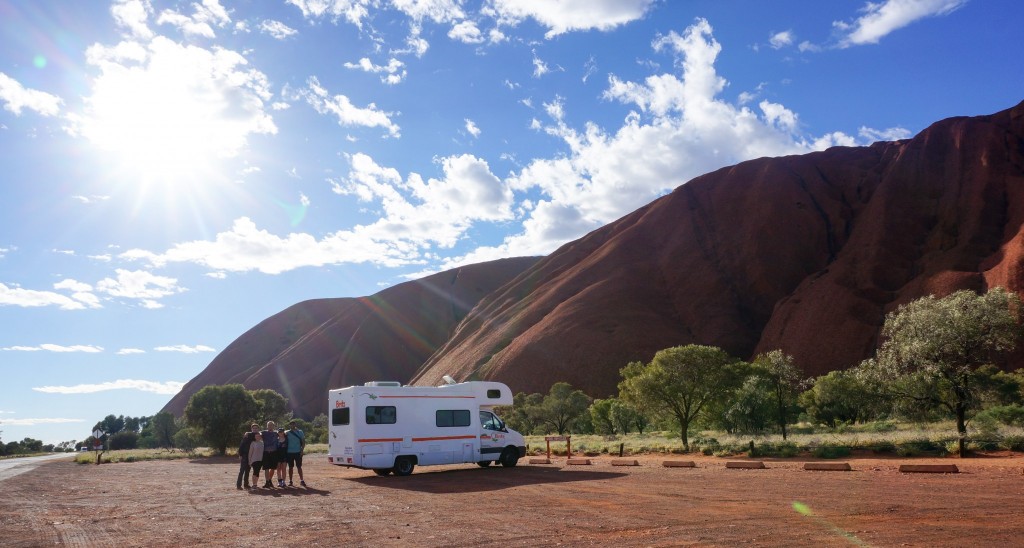 What do the vehicles look like inside?
All motorhomes/campers we've rented have been clean, in good condition and <5 years old. Your options may range from a 2-3 person campervan without a toilet, to gas-guzzling 5-6 person large motorhome with all the bells and whistles.
The smallest live-in vehicles are offered by companies like Jucy, which are converted minivans with a couch that folds into a bed in the back. They also have a single propane-bottle cookstove and a refillable sink in the back of the vehicle. We prefer these because they're ultra compact, fuel-efficient and functional!
Our most recent RV rental relocation (pictured above) was a compact RV that sleeps 3 and has a toilet, shower, and small kitchenette with a fridge. We've driven all shapes and sizes, but the compact Jucy's are our favourite.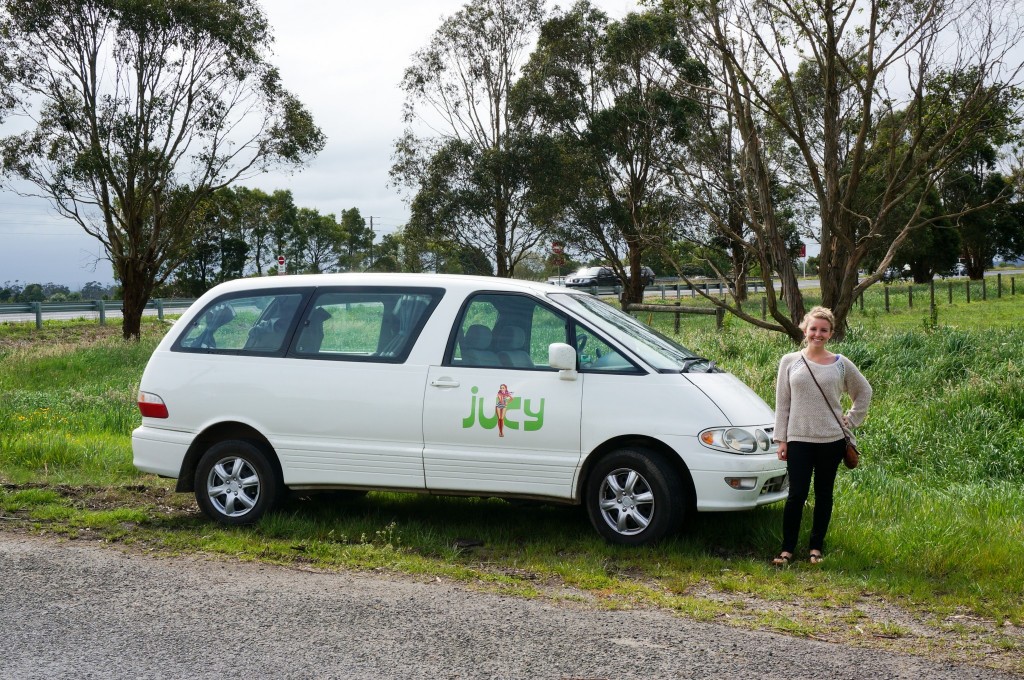 If I don't have a bathroom & shower, where do I pee and shower?
If you're not staying at campsites, there are still several options for public showers and bathrooms if your vehicle doesn't have either.
Showers
Visitor's Centres
Campsites/RV sites (can often pay for shower-only even if you're not camping there)
Trucker's stops (usually charge fee but often open to the public)
Public swimming pools or YMCAs
Beaches (many have free public showers – very common in Australia)
Bathrooms
Fast food chains
Gas stations
Campgrounds
Visitor's Centres
Public parks
Walmart, Canadian Tire, shopping centres
Smartphone apps and websites can also quickly search for public toilets and showers, allowing you to plan your stops. Sit or Squat (US, app is free), Where to Wee, Toilet Map (Australia), and Camper Mate (New Zealand) are just a few.
Where to Sleep for Free
Churches and department stores such as Walmart offer typically hassle-free, cost-free parking options, with Walmart having the added benefit of free wifi. We used Walmart parking lots for nearly all of our 2.5 week cross-Canada trip, as we saw many other RVs doing too!
If there's no Walmart around, go into a store and ask the staff if you can park overnight. Most stores are used to this and will say yes, as long as you park far away from the store entrance. Freecampsites.net is a great tool that shows all free places to safely park an RV overnight, and is contributed to by members who rate and confirm sites as they use them. Frugal RV Travel also provides a wealth of thrifty RV tips, from free campsites, budgeting, and affordable RV-ing.
If you'd like a more local experience, there are more interesting "free" options, from breweries to historical sites, all which legally provide a place to park overnight. These choices are available via boondocking membership sites like Boondockers Welcome or the more farm/vineyard targeted Harvest Hosts, which list cost-free places to park when you have a membership. The annual fee (~$40) quickly pays for itself and provides the user with opportunities for free vineyard, farm, or brewery tours, while also supporting local businesses as you're likely to buy a product during your visit.
The Thrifty Gist
Use iMoova and Jucy (Australia, New Zealand, USA) for searching Australia, New Zealand and US rentals. Use Cruise Canada, Canadream, Fraser Way and Four Seasons for Canada.
If you can't find a deal that works for your plans, Outdoorsy is the next cheapest way to rent an RV
Always research a company for customer reviews before booking
Check the # of days allotted and # of hours per day you'll be driving between destinations (Google Maps recommended)
Check for mileage restrictions & factor these when planning your route (always consider the extra kms involved in the scenic way plus detours & stops)
See if insurance is offered and/or if rental coverage is provided by your credit card
---
And there you have it, the art of mastering relocation deals for your next thrifty road trip. Happy travels!