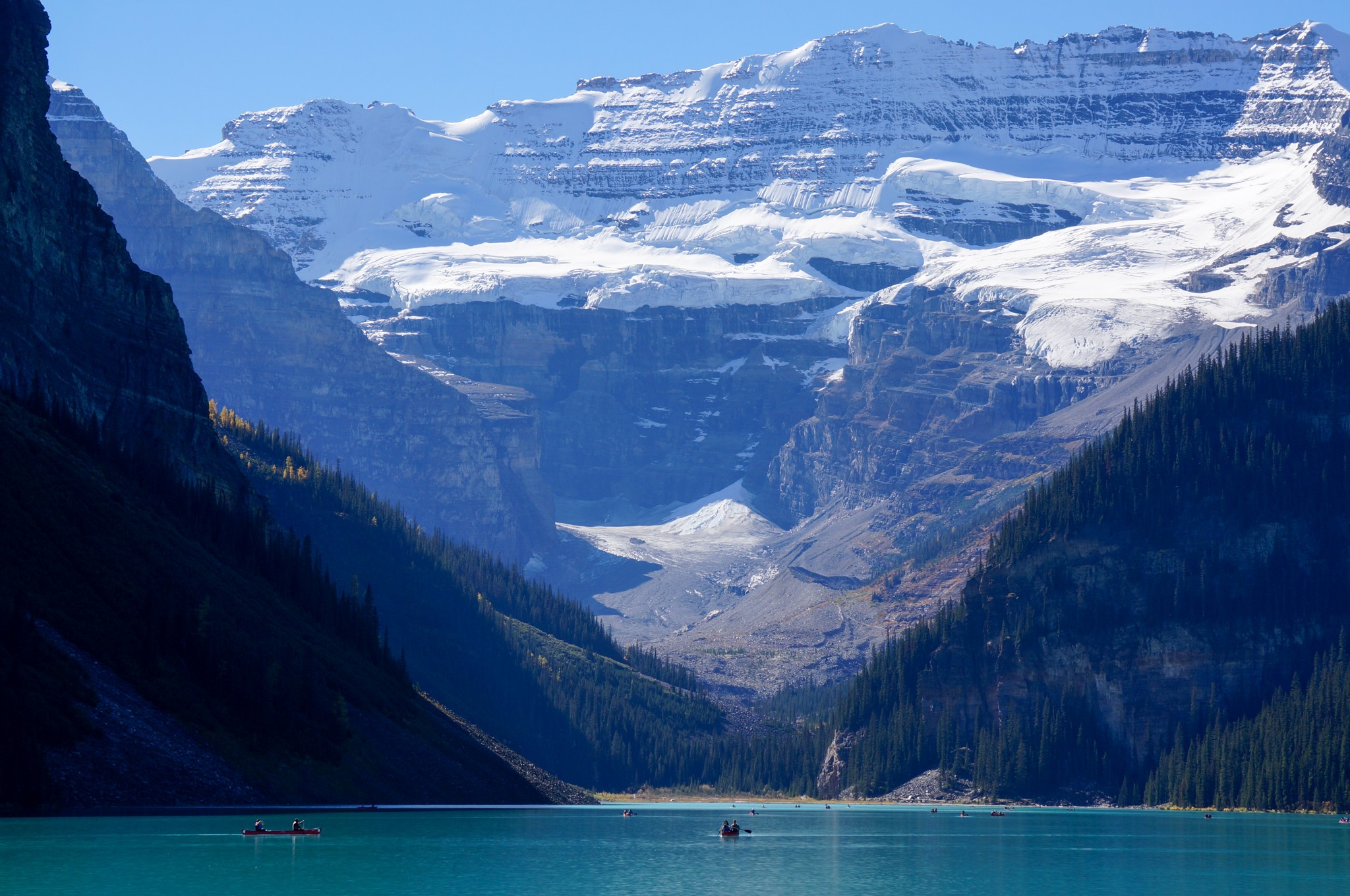 Despite all the thrifty guides or advice we share on how to save up for travel from home, many still wonder how we long-term travel. "You guys are soooo lucky!" and "I wish I could do that" are words we hear far too often from those who genuinely would like to do the same.
Now, the first statement is true. We are lucky. Lucky to have been born in a developed country with access to free education to learn, and healthcare to keep us well when we are sick.
But wait a minute. Doesn't that apply to a lot of other wanderlusters out there? Why yes. It does!
Beyond those few but very integral things, the rest of our background is nothing exceptional. You see, Ted and I never sat on a stack of money. In fact, we started with none when we began our first job together at Kernels Popcorn at age 16 (everybody now: awww). We didn't win the lottery – a fantasy most clutch to as their only hope to travel. We both come from single, low-income families. No one paid our ways through any schooling. No one bought us a car, a house, or gave us cash along the way. We never inherited anything, and we've never had debt.
And so the question remains: how are we ALWAYS travelling?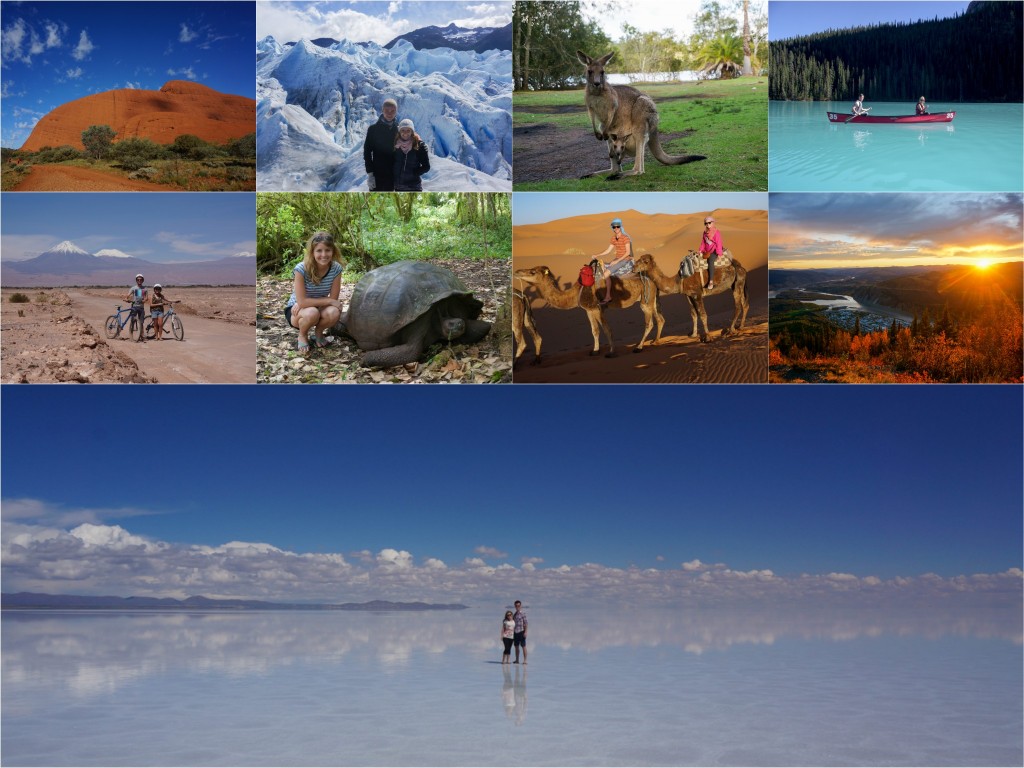 Before we dropped our lives and sold everything, I wouldn't have believed I could spend the rest of my life just travelling. Yet the concept can be broken down into a single not-so-secret formula:
Thrifty living + thrifty travel = indefinite globetrotting
---
It seems easy – but don't be fooled. If you want to travel long-term and/or live a location-independent lifestyle, it takes effort. First, you must work towards it, long before you even leave.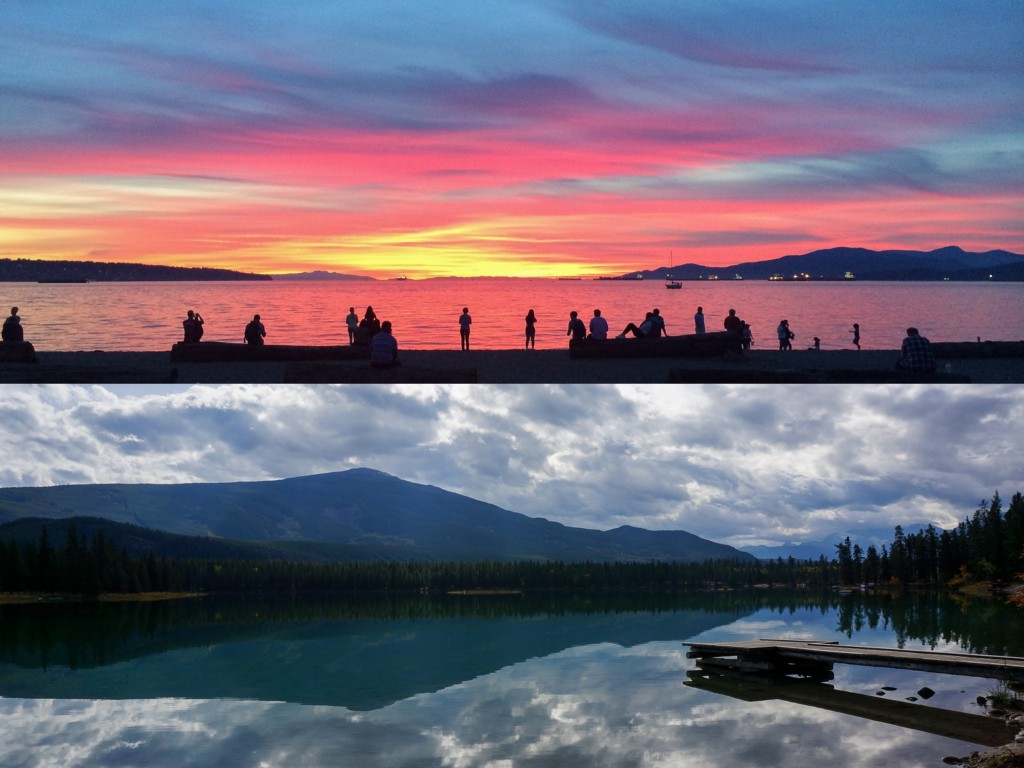 Thrifty Living: Save Up Pre-Departure
If you want to travel, stop playing the "I wish I could" game. It's up to you to make it happen. That statement irks people, because it's easier to spew a thousand reasons why they can't. But in fact, there are a thousand ways you can.
First, you've got to save up pre-departure. That encases some thrifty lifestyle changes, some of which are easier than others.
Step 1. Trim the spending fat.
Curb unnecessary spending. 

Stop making shopping a hobby

. Avoid spending danger zones like the plague, including shopping malls, food courts, and online stores. Get outdoors, read a book, or see friends & family instead – all more stimulating hobbies!
Try buying used. When you do shop, scope out secondhand options. Sites like VarageSale, Craigslist, Gumtree, or Kijiji are great for cheap finds on anything from concert tickets to IKEA furniture.
Don't shop when you're tired, hungry, or upset. Emotions encourage 

thoughtless

spending. Shop when you're alert and have the patience to seek out savings, and to say no to things you don't need.
Trade nights out for nights in. Whether it's dinner, coffee, or drinks, start hosting or go to friend's houses over going out. Themed nights, movies, and drinking games still equate to lots of fun at a fraction of the cost.
Analyse your daily costs and slash them. Daily lunch, snacks, or coffee out are no big deal, right? WRONG. Step out of the mentality that it's "just __ dollars". Small changes = cumulative savings!
Change your eating habits. Food is a huge money gobbler, yet most ignore how much they drain on restaurants & groceries. Check out our series on how to reduce your at-home food costs for practical cost-cutters!
Step 2. Sell your crap.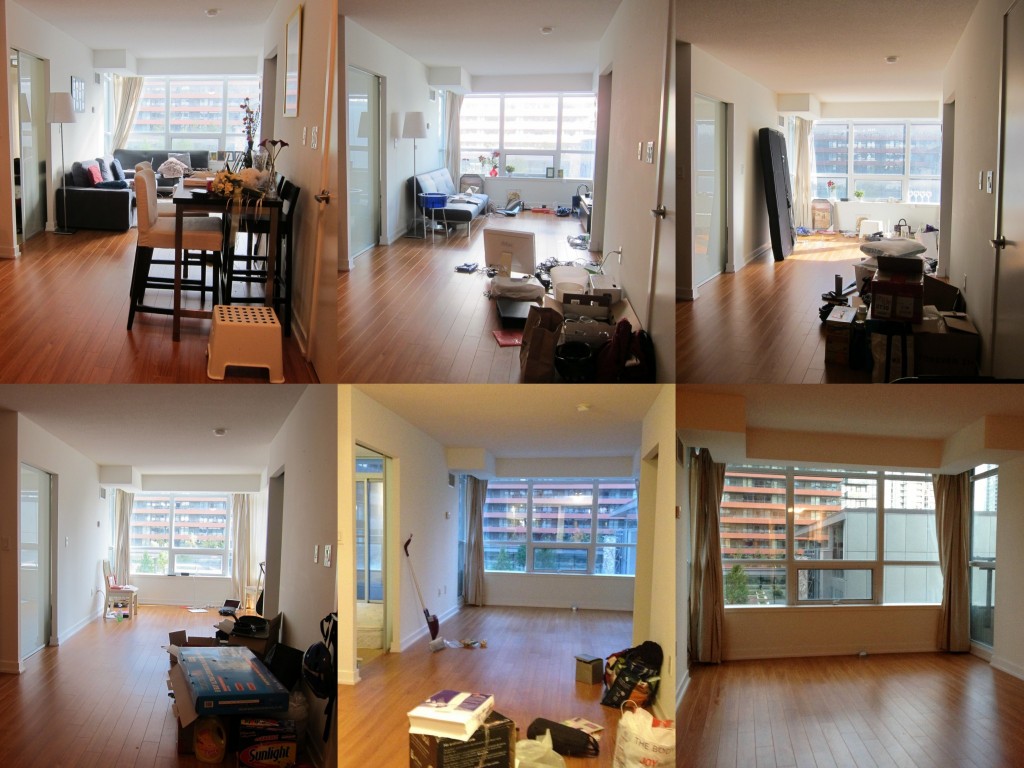 Yes, crap. We all have some. Most have lots. Look around your room. There's travel dollars everywhere! We made $6,500 selling our belongings when we first left Toronto, not including our car for another $5,500. No promotion or winning lotto ticket needed. De-clutter and grow your travel funds!
Sort. This is the worst part. Face those dusty boxes you've been ignoring. Go through every last storage nook and cranny. If you don't love it, or haven't used it in awhile, you don't need it!
Sell. Sites like VarageSale, Kijiji, Gumtree, and Craigslist are money waiting to happen. Take photos of items in good lighting (ideally sunlight) with multiple angles. Write detailed descriptions, share links to your other ads in each post, and be prompt with replies. Need more tips? We've got plenty of advice on how to effectively sell all your belongings.
 Step 3. Become more savvy.
Scope out free events and activities in your community. This can pacify your urge to travel while you're saving up, plus help you appreciate where you live. Most communities have newspapers listing local happenings, such as TimeOut or MetroNews (both global).
Ditch brand names. This applies to food and clothes more than anything (with obvious exceptions, e.g. don't buy cheapo boots and expect them to last all winter). Most of the time, brand names come from the same place as their perceived lesser counterparts. Be aware of where brands do and don't matter – it could save you big.
Search for discounts and sales. Only on items you need, of course! In Canada for instance, Superstore (a grocery chain) has tax-free days. Plan your shopping around sales if you can. As I've written about before, couponing is another small effort for big savings, especially in the UK, US, and Canada.
Learn the discount stores in your region. Are there bulk centres like Costco where you live? Ethnic grocery stores? Farmers markets or co-ops? Ask friends or post a query on Facebook – more likely than not there's thrifty resources you're unaware of.
Downsize your living. Before leaving Toronto, we moved out of our overpriced condo in exchange for smaller, cheaper, and furnished apartments. That slashed our monthly costs hugely and was also a great way to sell all our furniture ahead of time.
Find money-making hobbies or side jobs. As AirBNB hosts ourselves, I can vouch that hosting your home as an excellent way to make money and connect with travellers. You can even earn cash and meet travellers giving tours of your own city, or hosting tourists in your home for a meal. Tutoring, babysitting, petsitting, blogging, "free-cycling" (buying/finding old things, refurbishing & re-selling), house-sitting, are just a few other odd jobs to save up for travel.
Travel Thrifty
Perhaps the biggest mystery about long-term travel is how people can afford it. This is because short-term "once a year" travellers typically have exorbitant holidays. $150/night swanky hotels, $70+ day tours, dining out every meal. Let me tell you, that is starkly different from long-term travel! 
Thrifty travel actually makes life on the road cheaper than living in a fixed place. Sounds pretty sweet, huh? I won't lie: it is. In addition to saving up pre-departure, here's how you can make long-term travel happen!
Step 1. Change your travel attitude.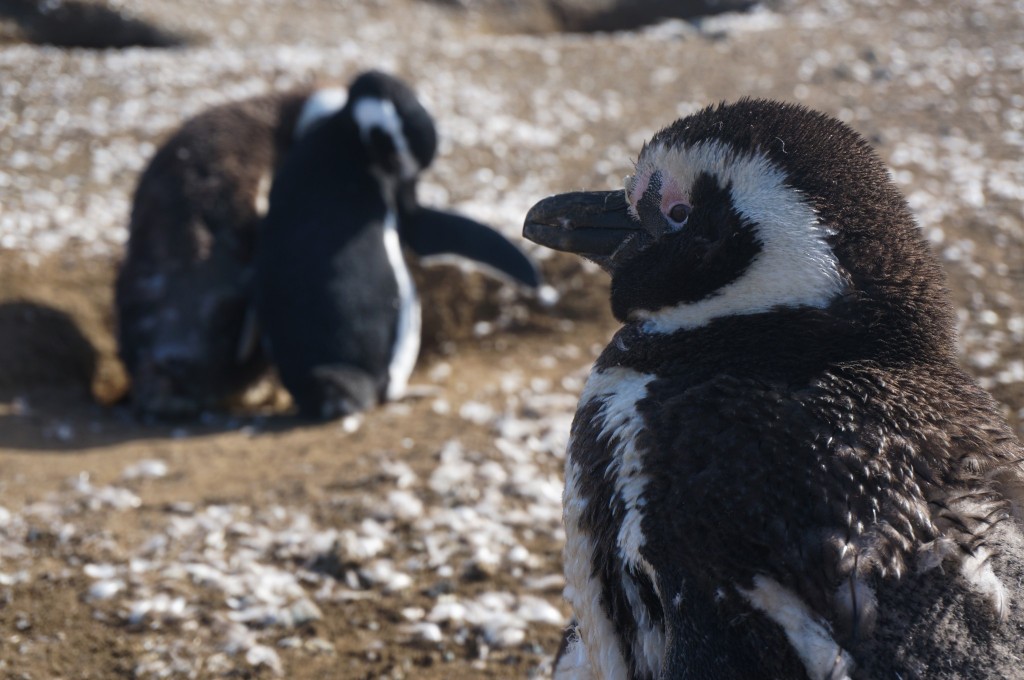 Stop saying "I can't", start saying "I'll try". A lot of people convince themselves that they can't travel any less luxuriously, before even trying budget hotels or services like AirBNB. If you want to stretch your buck and travel longer, you've

got to make sacrifices

. I've talked before adjusting your attitude can save you thousands, and we're living proof that it's not only possible, but enjoyable! (That's from 2 people who were previously high maintenance travellers!).
Stop dining out for every meal. As much as dining out is delish, when you travel long-term (especially through pricey countries), you've got to cook for yourself. Besides, locals don't pay $20/meal to dine out 3x a day, every day!
Ditch paid tours for free activities. Heading to a city? Google its name with "free activities" next to it. The Internet is bursting with travel information from like-minded budget travellers. Parks, trails, window-shopping, even museums and art galleries can be found for free all over the globe. Even airports offer free tours during layovers!
Cut common travel expenses. Choose public transport over taxis and budget hotels over high-end ones. Pack light to save on baggage weight costs, fly budget airlines (just check the must-knows first!), eat street food over restaurants (busy = sign of fresh, good local food), travel with less regimented plans so you can take advantage of sales – the list is endless. But an all around adaptable, positive attitude will save you HUGELY!
Step 2. Earn money before or during your travels.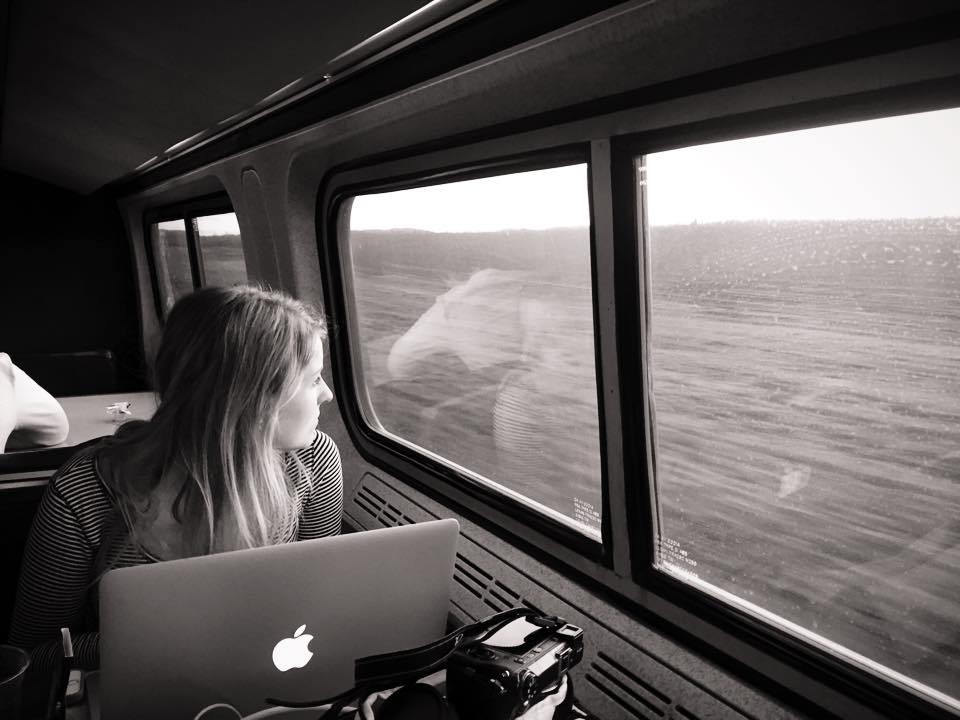 Long-term travel generally has three options: 1. Quit your job and live off of savings made pre-departure, 2. Take an extended leave of absence (paid, unpaid, or a combination of the two), or 3. Work while you travel. The first time we backpacked, we travelled on pre-departure savings. This time round, we are indefinitely globetrotting while we work remotely. Here's some of your options:
Quit your job. I understand the fear involved in this step. Nothing will erase that, but if you ask any traveller if the risk was worth it, you'll get a swift "heck yes". If you want to leave your job on good terms and/or possibly return later, you could highlight why you're leaving, what skills you hope to acquire through travel and can bring back to your position in the future. And trust me, you will gain a lot of skills travelling – communication, language, budgeting, planning, or volunteering to name a few.
Take extended time off work. This one is challenging, especially in North America where even asking for your allotted annual leave involves walking on eggshells. Try drafting a letter with your request, highlighting why you want to go, what skills you hope to gain, and what steps you'll take to ensure your work is covered while you're away, if applicable. You could request a greater amount of time off than you need if it's likely your boss will negotiate/reduce your initial request.
Find work pre-departure. You can arrange contracts or volunteering overseas (which often pays your room/board), before you even leave. WWOOF is popular program for working on organic farms abroad. Teaching English is also a great way to explore and be immersed in a new culture – there are many resources on this.
Find work as you go. If you're a little more adventurous and have quit your job to long-term travel, you could alternate work and living off savings as you go. Hostels are a somewhat reliable method of this, as they'll commonly offer free room and board in exchange for a few hours work each day. It never hurts to ask!
Create your own job. I could write an entire article on location-independent jobs, but an inspiring start would be to read The $100 Start-Up. It will help you understand the simplicity of creating your own job. Websites like odesk and elance also provide frequent freelance work from writing to web programming to virtual assistants. The Internet has no prerequisite of years of work experience or degrees to earn cash. Gave a

niche

 or burning passion in something? Write an e-book – no editor or publisher required! Etsy is great if you have creative talents like painting, graphic designing, jewellery-making, candle or soap making, just about anything. Fiverr is an even broader, newer site that has opened doors for many unskilled, everyday people. For $5 and up, anyone can offer an array of services from personalised birthday songs to graphic design to a personalised consultation on just about any expertise. 

Think outside the box!
Step 3. Become a travel hack ninja.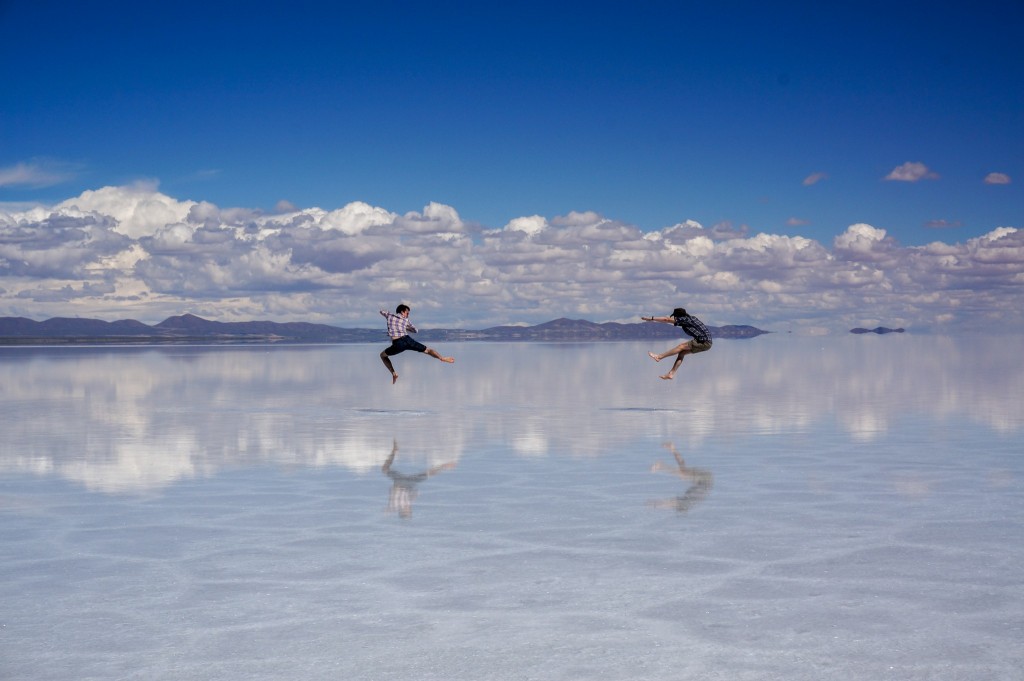 Master points systems to get free travel. People like Nomadic Matt and The Points Guy are great resources on how to travel on points. It's 100% true that you can rack up travel rewards with the right credit card, and we've enjoyed completely free flights and car rentals on AirMiles as a result.
Do $1/day RV relocations abroad. Cheap road trip, anyone? We've done plenty of RV and campervan relocation deals. They're most popular in Australia, New Zealand, and the U.S., although we did a cross-Canada road trip for 1 cent/day (plus fuel) in the fall. We wrote a step-by-step guide on how to snag these deals.
Learn how to book flights & accommodation as cheap as possible. It surprises me how many people are unfamiliar with the fact that some booking sites charge more than others. Many search engines omit cheap options because it's not worth the low commission from budget places (or the budget places cannot afford it). We have simple instructions on how to book the cheapest flight and hotel possible, but essentially you should use broad search engines, find coupons, search incognito, price-compare in other currencies, be in the know-how on flight price errors, and book with points when possible.
Travel Indefinitely
As two people who came from no money, worked hard, lived thrifty, then travelled thrifty, we assure you it's 100% possible to ditch the 9-5 grind and explore this beautiful planet. An "I just can't do it" attitude won't make it happen. The "secret formula" of long-term travel is truly no secret at all. At the end of the day, one simply needs determination, effort, and a passion to live.
So, what are you waiting for?