The air is cool and thin, enhancing visibility as the smooth mountains stretch into the distance. Apart from the wind, the only sound you hear is the deep hum of monks at prayer. Step into the monastery and the air grows still; you stare up at a giant gold buddha, sitting serene and calm among the incense fumes.
This is the Tibet I set out to find while a student in Chengdu, China in 2014. I took the 40+ hour train to Lhasa, and found myself in a land that both fulfilled and defied my expectations. Yes, the yak-strewn mountains and meditating monks are exactly what you imagine, but you also need to contend with endless security and passport checks, anxious guides, and gargantuan Chinese military convoys winding their way around the hills.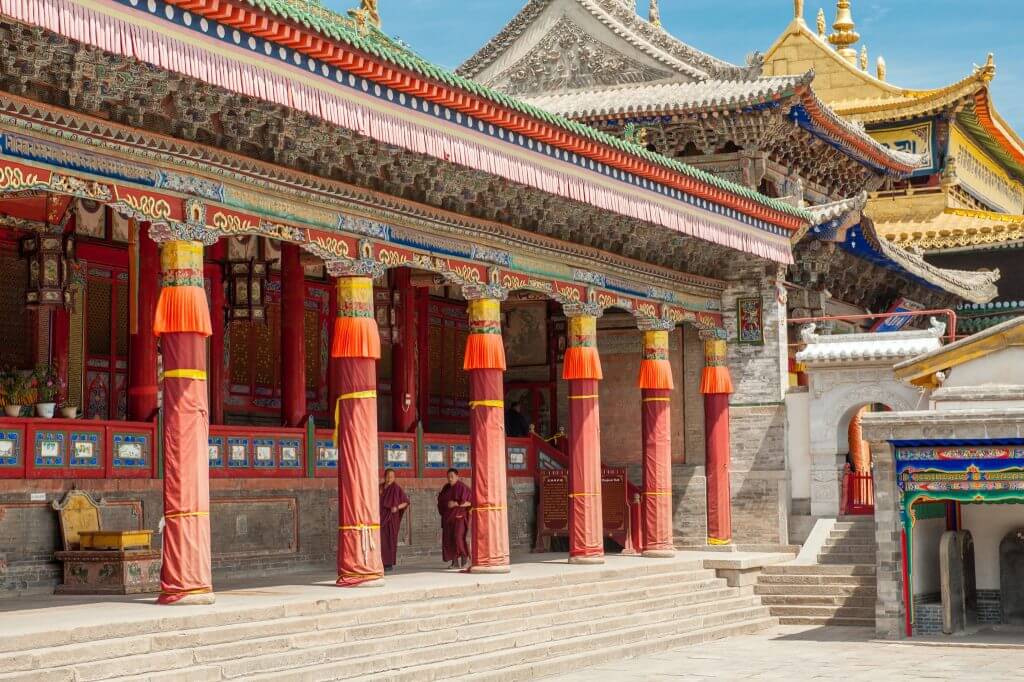 To Enter Tibet, You Need a Permit and a Guide
When most of us think of Tibet, we think of the area that includes that famous capital Lhasa, the holy mountain Mt Kailash, and the world's highest peak, Mt Everest. This area is known as the Tibetan Autonomous Region (TAR). It's part of China, and access is strictly controlled by the Chinese government. As a foreigner, you need to attain a special Tibet Travel Permit (TTP) in addition to your standard visa for China. For tips on getting a Chinese visa in Hong Kong, check our guide here. If you're entering via Nepal, you need yet another visa, the Tibet Group Visa (TGV).
You can't do this on your own – to travel in the TAR, it is mandatory to go with a guided tour, and stick to a restricted route carefully selected and monitored by the Chinese government. Your tour company should be able to organize your permits for you, but wait times can be long, so be sure to apply early. (In practice, it is often possible to go to Tibet at short notice, but the earlier you apply, the safer you'll be).
As someone who sees myself as an independent traveler, the idea of taking a guided tour sapped my enthusiasm at first. But it's a hassle worth putting up with. Your guide will most likely be a local, able to converse intelligently on the various landmarks. And the (also mandatory) 4WD is quite literally a lifesaver on the lonely mountain roads.
I was also relieved to discover that you are free to explore the cities and towns on your own, which provides plenty of opportunities for talking with locals (many of whom speak Mandarin, far fewer English), experiencing local cuisine, and getting an unadulterated look at what Tibet is really like today.
Choosing the Right Tibet Tour
Because it's necessary to hire your own private vehicle and driver, tour costs go down depending on how many you have in your group. A solo tour can break the bank, but splitting the costs among four friends makes Tibet reasonably affordable. Tours can be booked online on sites like GetYourGuide, Viator, G Adventures, and Intrepid Travel.
If you're not able to get together a group, don't worry – tour companies will usually be able to group you in with other solo travellers. Prices vary by company, trip duration, and the number of people in your group.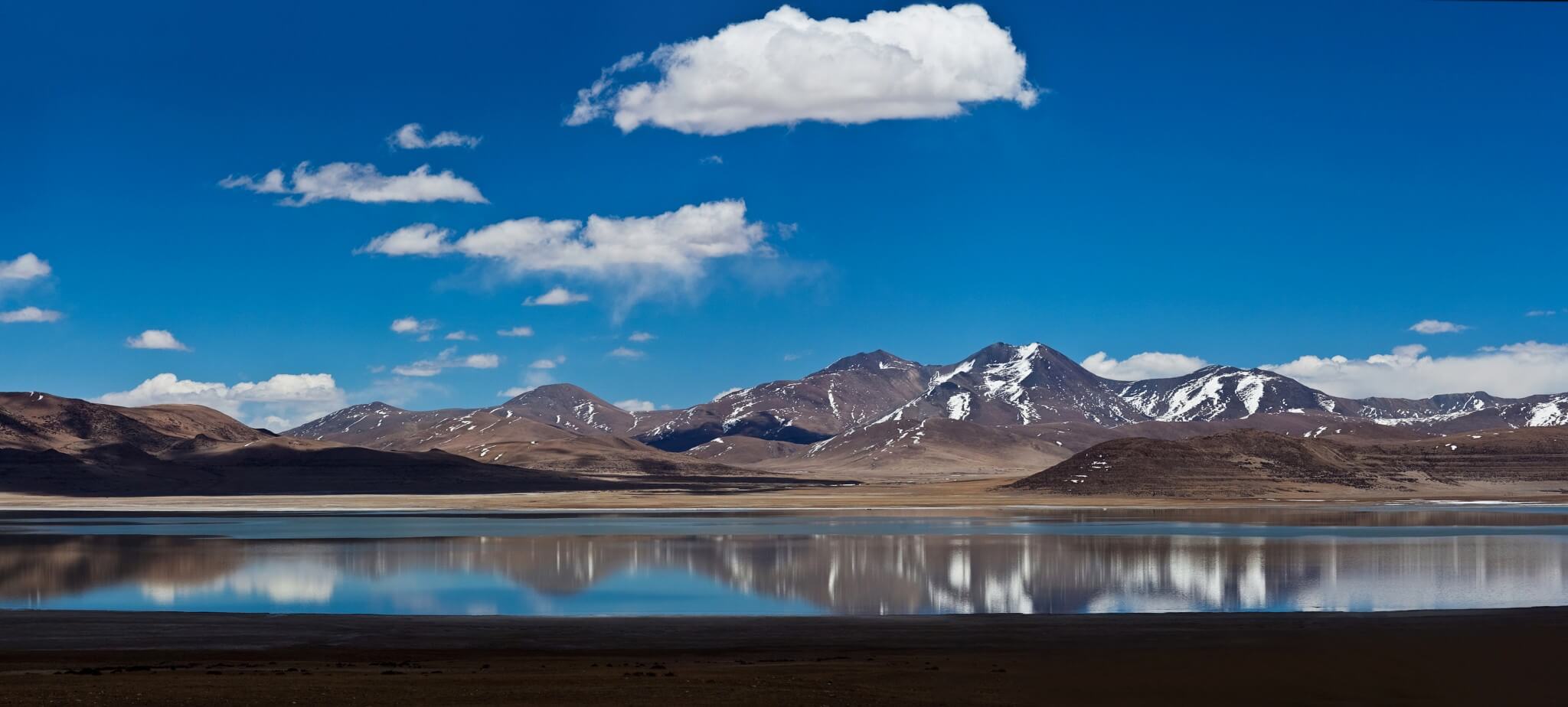 How Much Does a Tibet Trip Cost?
If you're just going to see the holy city, Lhasa, and are able to get together a group, you should be able to enter the TAR for <$250 USD.If you want to travel further, see Mount Everest Base Camp, and visit Shigatse, you should budget $600-900 USD. Longer itineraries which include sights like the holy Mt Kailash and Lake Paiku can run up to $1000 USD or more. These tours can be anywhere from 14-19 days. All these tours can be booked on GetYourGuide and Viator with instant confirmation.
Lhasa
What: Highlights include Dalai Lama's summer palace, Potala Palace, Sera Monastery, and Jokhang Temple.
Duration: Half day to 3 days
Price: $50-$280 USD (be sure to check if your travel permit is included)
Where to book: can be booked online with immediate confirmation on GetYourGuide and Viator.
Mount Everest
What: Includes visit to Shigatse and Everest surrounds, including Everest Base Camp. Duration: 7-10 days.
Price: $600+ USD
Duration: 8+ days
Where to book: can be booked online with immediate confirmation on Viator.
Other Highlights
What: Longer tours visit other spectacular highlights such as Mount Kailash, Kharta Valley, Lake Paiku, and more. There are a range of tours to choose from depending on your budget and interests.
Duration: 5+ days
Price: $1000+ USD
Where to book: can be booked online with immediate confirmation on GetYourGuide and Viator
If you insist to your tour guide on booking budget accommodation, and gather a group of four in advance, it's possible you'll be able to get the prices down lower than quoted above.
Getting There & Transportation
Within Tibet, all your transportation will be handled by most tours, which will include a driver and a powerful four wheel drive vehicle designed to handle Tibet's rugged terrain. You'll need to get to Lhasa on your own steam (unless paying for a more inclusive tour from a provider like G Adventures or Intrepid Travel, which may include flights from cities like Beijing or Kathmandu).
Lhasa has a significant airport with frequent links to many cities in mainland China. When booking flights, use broad search like Skyscanner and select "Entire Month" to visualize the cheapest dates to fly.
If you have the time, you can also take the train from Chengdu. The Qinghai Railway is the world's highest, and offers spectacular views as well as a chance to acclimatize to the altitude before hitting Tibet proper. For tips on train travel in China, check our ultimate guide here.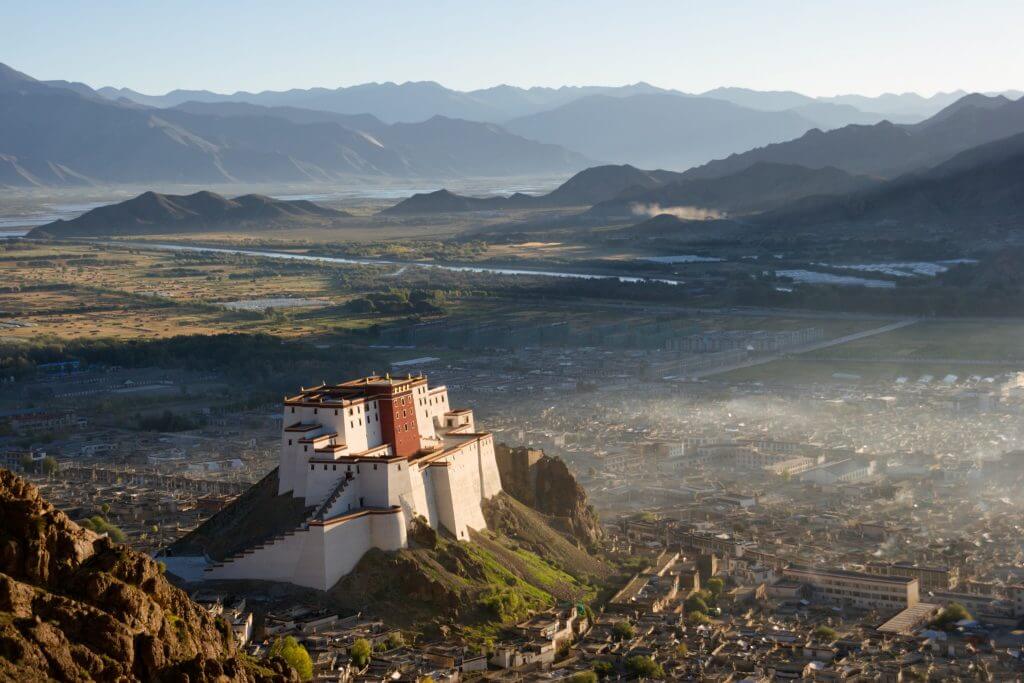 Accommodation
Accommodation options in Tibet range from hostels and hotels, to unique AirBNBs and home stays. Most accommodation will offer basics such as a kettle and hot water, but it's recommended to check guest reviews first as standards and quality can vary significantly. Hostel dorm rates start around $7/night, hotels are ~ $27+ USD/night. AirBNBs range from $9+ USD per night for dorm style rooms, and $22+ USD/night for a private room.
The Other Tibet
While this article will mostly focus on the Tibetan Autonomous Region, it is possible to experience Tibetan culture and landscape as a free traveler, without the hassle of permits and guides.
While most of the "key landmarks" that we associate with Tibet are within the boundaries of the TAR, the actual Tibetan Plateau stretches beyond political boundaries, spilling into neighbouring provinces which are fully open to foreigners, such as Sichuan and Yunnan. You will still need a Chinese visa, of course, however you're free to make your own itinerary and explore off the beaten track.
Here are some examples:
Jiuzhaigou National Park: A stunning spot of natural beauty, you can experience crystal blue lakes, mountain air and Tibetan culture within the boundaries of Sichuan province. Be warned however, crowds can be overwhelming on weekends and public holidays.
Shangri-la City: Yes, Shangri-la is a real place, and it's located within a Tibetan region of China's southern Yunnan province. If you can make your way here (via Kunming and Lijiang) you'll be able to experience Tibetan culture and landscape without the passport checks or permit fees – plus get serious bragging rights!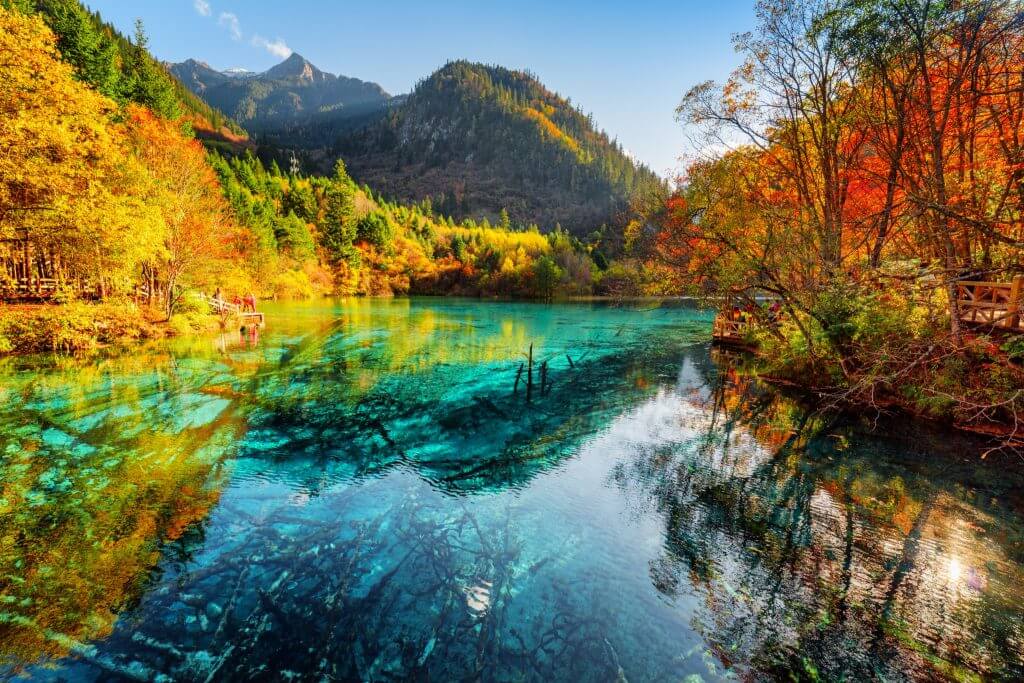 Tibet Autonomous Region (TAR) Highlights
While there is much beauty to be discovered outside of the TAR, seeing the heart of Tibet is worth the extra cost and effort. Let's look at a few highlights that are typically available on most Tibet tours. As you're designing your tour with your tour company, you should be able to select from the below, provided you're going on a logical route.
Tour costs will naturally go up with longer and denser itineraries. If you're strapped for cash or time, I'd stick with the typical Lhasa -> Mt Everest Base Camp route, giving you the highlights of Tibetan culture and natural beauty. I've listed the highlights below more or less in the order that they are normally experienced.
Lhasa
Much of Tibet's capital resembles any other Chinese city, complete with traffic jams, queues and ubiquitous noodle houses. Yet there is still something special about Lhasa, and if you look past the metal detectors and assault-rifle wielding police officers, you'll find it easy to get lost in the magic of the historic Tibetan Quarter.
While there, visit the Potala Palace, where you'll be able to explore the bedroom where the Dalai Lama spent his childhood. Wander into Barkhor square, where you'll feel yourself sucked into a whirlwind as pilgrims wind their way determinedly around the ancient and grand Jokhang Temple.
Yamdrok Lake
100 kilometers South West of Lhasa, you'll encounter one of Tibet's three sacred lakes. Yamdrok Lake stretches across 638 square kilometers. The water reflects the blue of the sky, made more vivid by the thin, mountain air. Snow Capped mountains frame your view, and you can wander amongst the many cool, fresh streams that flow into the lake from miles above.
Yamdrok Lake is included in many multi-day and camping tours in the region. Here are a few:
Gyantse
Historically, Tibet's third city after Lhasa and Shigatse, Gyantse, is a common stop on tours to Everest Base Camp. There you'll find the Palcho Monastery, notable for the ancient Dzong fort, 108 (count them) chapels, and a gallery of ancient Buddhist art and artefacts.
Shigatse
This is Tibet's second city, much of which resembles a classic Chinese city. However, there is still a lot of Tibet left among the traffic and overpasses. While here, I enjoyed sipping on the rich, salty Yak Butter Tea in small local tea houses. As with everywhere in Tibet, you need only lift your eyes to enjoy spectacular mountain views.
Rongbuk Monastery
Just North of Mount Everest Base Camp, the Rongbuk Monastery sits at an astonishing 4,980 metres in altitude. It is often described by tour guides as the highest monastery in the world. The winds are brutal, and at this height, even the short staircase can sap your breath, adding to the heady, mysterious atmosphere of the place.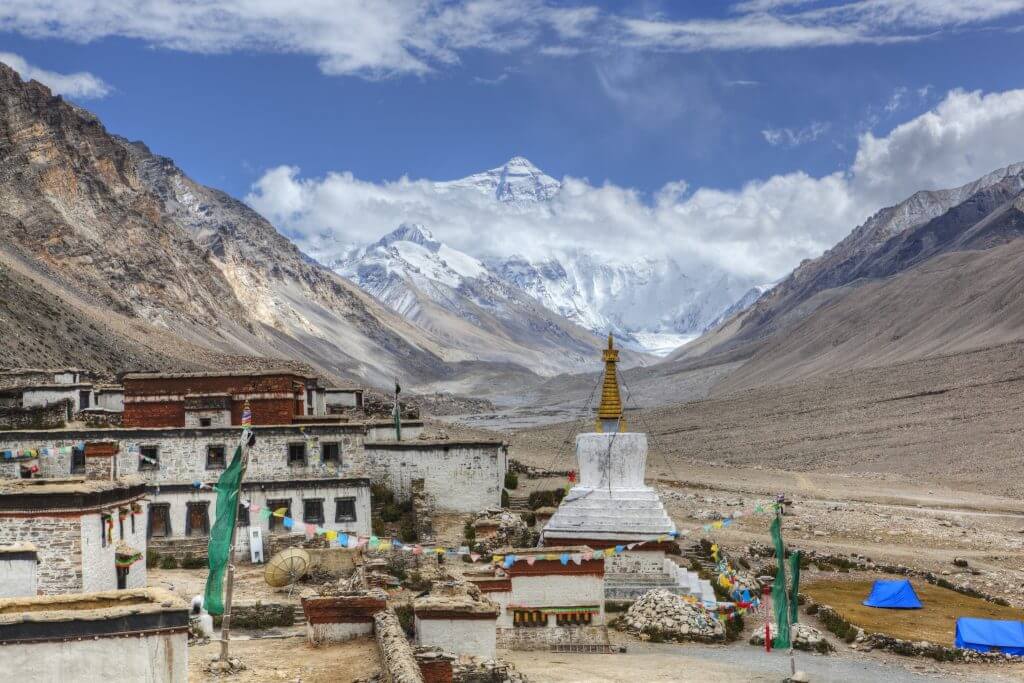 Everest Base Camp
For many travellers, this is what you came for. The world's tallest mountain, the highest peak on planet Earth. It's a lot to get your head around. The basecamp sits at 5150 meters, meaning walking itself is an effort. If you stay overnight in one of the Yaks hair tents, you may wake yourself up panting for breath, as if you've just run a marathon. Tours here range in duration and intensity, depending whether you want to trek or view the mountain peaks from afar. If you're planning a trip to Everest via Nepal, check our Nepal guide here.
Lake Paiku
Sitting at 4,500 meters in altitude and surrounded by mountains reaching thousands more meters above your head, Lake Paiku runs for some 27 kilometers through rugged, windswept mountain terrain. By testing the salinity of the water, scientists have concluded that the lake cannot have overflowed in many hundreds of years. Paiku is an ancient, spiritual landmark amidst a striking, challenging landscape.
Mt. Kailash
Like a jagged, snow capped stone reaching 6,638 m high, Mt Kailash is not Tibet's largest mountain, but it is the most spiritually significant. Known to Buddhist believers as Mount Meru, the surrounding area is rich in sites of worship and pilgrimage. Every year, thousands of the devout attempt to circumnavigate the mountain, the hardiest of whom make the 52 kilometer, high altitude trek in barely 15 hours!
When To Go
Spring in Tibet occurs around April and May. Due to melted snow and gentler temperatures, this is the most convenient, but also the busiest time to visit. Tibet is usually closed to visitors in March, due to Tibetan New Year and the government's fears of political occurrences. Winter falls in December and January. It's cold, but the skies are typically clear, and fewer tourists means wait times for permits can be noticeably reduced.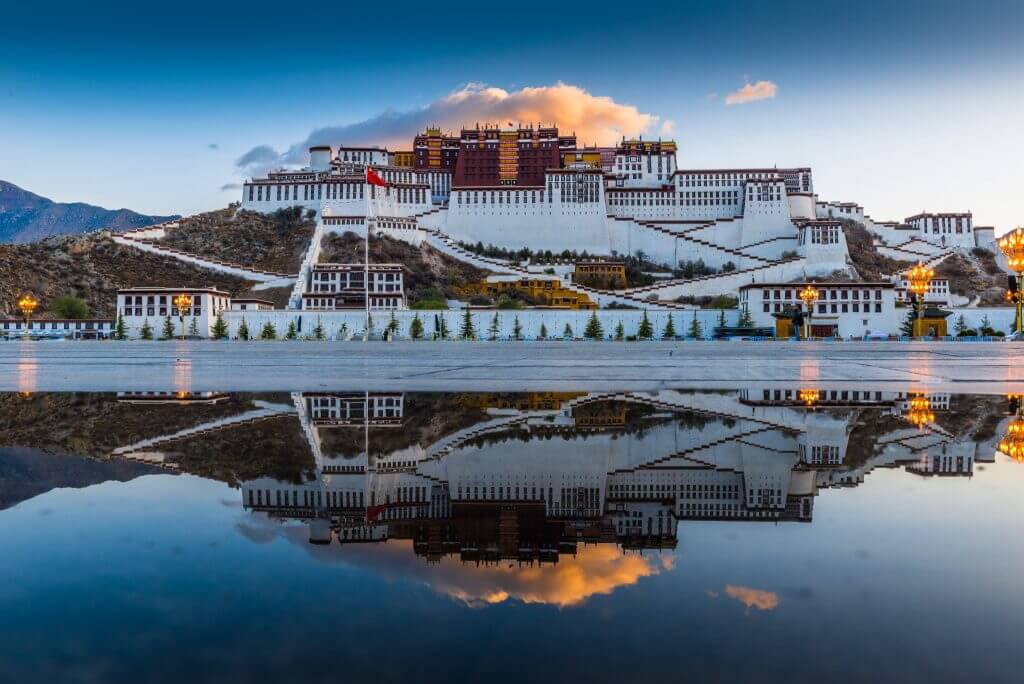 Eating & Drinking
Let's get one thing clear: you do not go to Tibet for the food! While big cities like Lhasa and Shigatse have all the food options of your typical Chinese cities, for much of the journey you'll be eating in Tibetan diners, where yak's meat will be your staple diet. Like old, poor quality beef, the novelty of this dish will soon wear off!
Due to proximity to Nepal and the influence of Indian cuisine, dishes like rich curries and samosas are common available at larger restaurants. I developed a taste for the rich, salty Yak butter tea which the locals drink like water. It's not to everyone's pallet, but I found it a powerful salve for the pains of altitude.
Eating in Tibet is more expensive than elsewhere in China. Budget at least $10 USD per meal to make sure you don't go hungry. You will not have much opportunity for self catering, but if money is tight, you can stock up on instant noodles at the supermarket – most hotels will have kettles or hot water dispensers.
Altitude Sickness
From the moment you land in Lhasa, a city which stands 3,650 meters above sea level, many travelers will start experiencing mild symptoms of altitude sickness, including headaches, dizziness and shortness of breath. Your tour guide will ensure you climb gradually to the higher altitudes, so that by the time you reach Everest Base Camp at 5,150 meters you should be reasonably acclimatized.
Altitude sickness is something to take extremely seriously. Fitness is not a factor. Even the toughest mountaineers can die if they climb too high without giving their bodies time to adjust. Stay well hydrated, give yourself time to adjust to the altitude before embarking on any major hikes. Report any symptoms to your tour guide, and know what you're getting in to: Tibet is the roof of the world, and the air is thin!
The Thrifty Gist
You must get a tour guide and attain a special permit in advance in addition to your Chinese visa.

Tours can be booked online with instant confirmation on GetYourGuide and Viator.

Tibetan landscape and culture can also be experienced outside the TAR, in neighbouring provinces like Sichuan and Yunnan.

No one visits Tibet for the food! Yak meat is tough and chewy, and the Yak butter tea does not seem to appeal to most Western visitors. Nepalese style curries can provide some variety. Budget $10 USD per meal.

Transportation is arranged for you by your guide in Tibet – your 4WD drive vehicle will likely be air conditioned and roomy, though bumpy on those gravel roads!

Altitude sickness kills. Take caution, and go with a reputable tour company who will ensure you ascend gradually.

Find a cheap flight using a broad search engine like Skyscanner and search "Entire month" for your dates to see the cheapest options.