We didn't publish a list of top destinations for 2021, and indeed, it was a pretty lousy year for travel! But as the world gets jabbed and people yearn for freedom, it's not unreasonable to be cautiously optimistic about what the new year will hold.
We chose these 7 destinations not just because they are beautiful and fascinating, but also because traveling to them is a realistic possibility this coming year. So blow the dust off your passport and retrieve your backpack from the attic—it's time to hit the road!
Note: if you're wary about travelling amidst covid, check our tips here.
Peru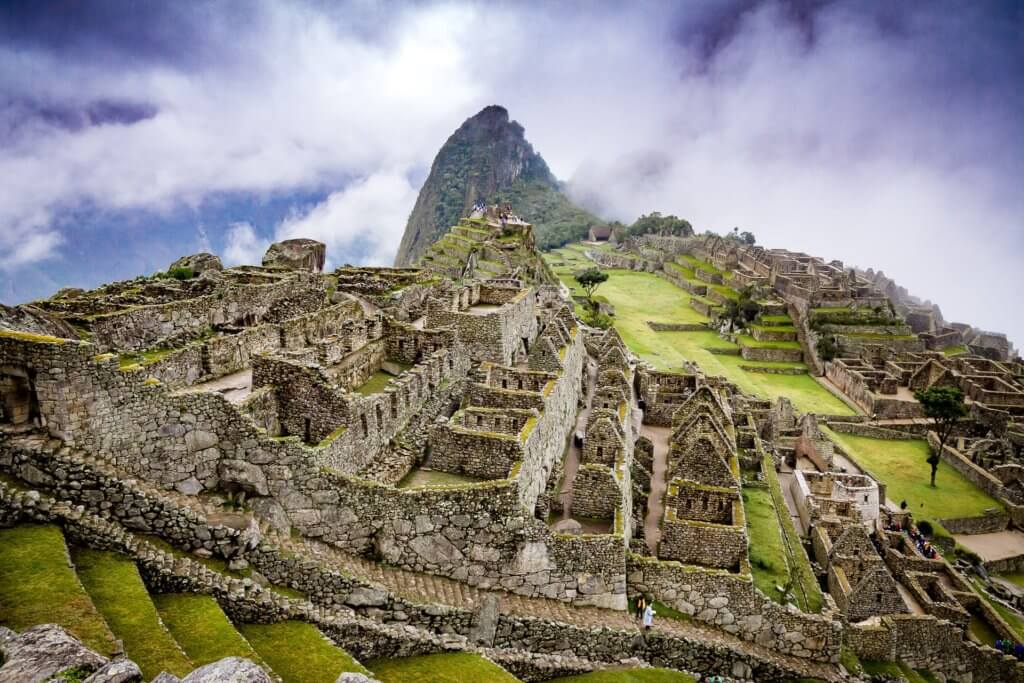 Why go: If the modern world is getting you down, why not camp out at the 15th century Inca citadel of Machu Picchu (see our updated guide here). Daydream about alien visitors as you thread through ancient buildings and marvel at impossibly positioned boulders high atop mountains. While Machu Picchu is what puts Peru on the map for many visitors, you'll also enjoy warm hospitality, delicious ceviche, and fortifying Cusquena Beer.
When to go: If you go between October to April, bring an umbrella, and if you go outside those dates, brace for crowds at tourist spots. Either way, time your visit to Machu Picchu early in the morning to avoid the tourist crush. Spots are limited & bookings essential – check our ticket guide here.
How to get there: Lima's Jorge Chavez International Airport is well developed and serves flights from around the world.  Cusco's Alejandro Velasco Astete (CUZ) airport is the gateway to Machu Picchu and serves both domestic and international flights. Cusco is about 50 kilometers from Machu Picchu, and is where most journeys to the site begin.
Where to stay: Cusco has a variety of accommodations to suit all budgets, with a bed in a hostel dorm starting from around US $12-15. The tourist town of Aguas Calientes is closer to the actual site but known to squeeze visitors for every penny, so check reviews carefully on platforms such as HostelWorld before committing to a bed.
Covid Travel to Peru: While Peru has been working hard to welcome tourists despite the pandemic, the situation is constantly changing. Check current advice here.
Brazil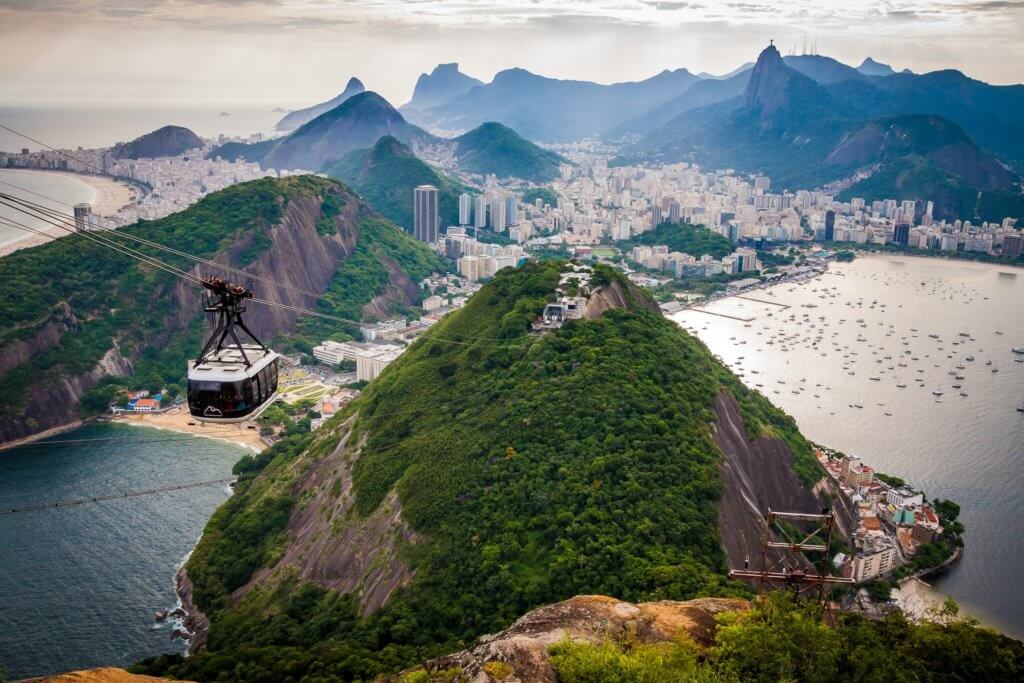 Why go: The sun is calling your name! Swap out the face mask for sunglasses and sunblock, and let the waves wash away your troubles. Whether it's taking that obligatory snap of the Christ the Redeemer statue on the mountains above Rio de Janeiro, encountering all varieties of life and culture in São Paulo, or simply soaking yourself silly on the beaches around Florianópolis, Brazil is that hit of vibrancy we all need right now.
When to go: Brazil is comfortable all year round, with temperatures in June (their winter, for they are in the Southern Hemisphere) still unlikely to drop much below 20 degrees celsius.
How to get there: Depending on where you're coming from, Rio de Janeiro or São Paulo are most likely to be the airports that welcome you into the country. Once inside, you can transfer to a domestic flight to get you to your final destination.
Where to stay: Brazil has as wide a variety of accommodation as does of literally everything else. From rough hostels to luxury hotels, you'll easily be able to find options that suit your tastes and budget. Check Airbnb for longer stays by the beach, Booking.com for mid to higher range hotels, and HostelWorld for stays on a budget.
Covid Travel to Brazil: While Brazil has had some bad press for its handling of Covid-19, recently travel connections have opened up significantly with Europe and the US. For up to date information, try the webpage of Brazil's embassy in London and the US Department of State's official info page.
Czech Republic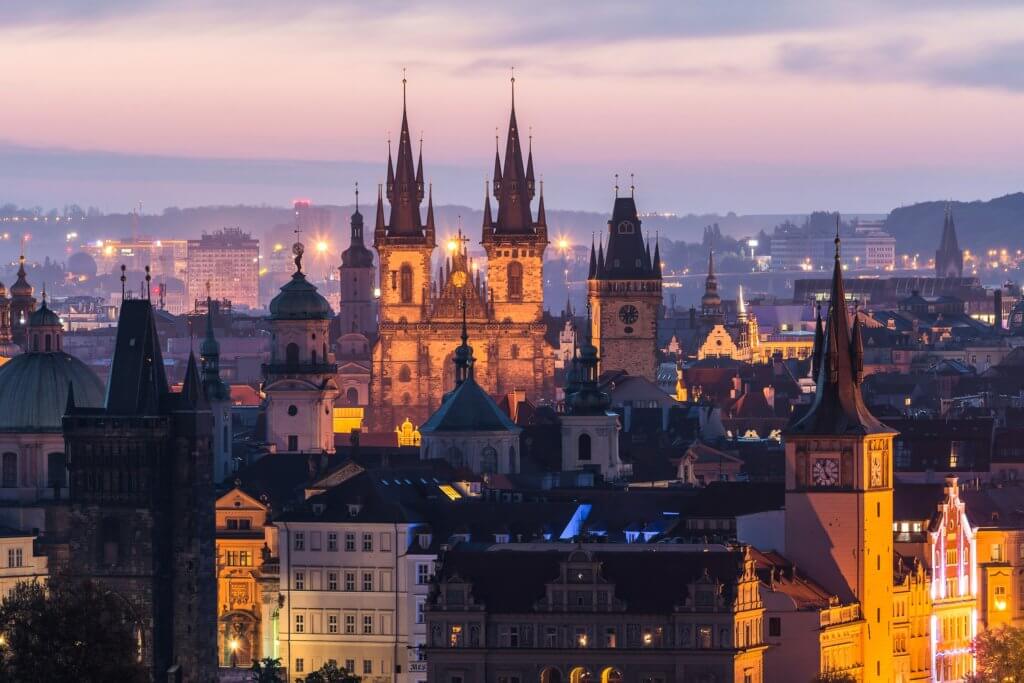 Why go: Sip on beer made by monks as you drink in the view of the fairy-tale city of Prague stretched out below you. And if you tire of wandering the medieval streets and gorging on pork knuckle and pilsner, then hop a bus or a train and explore Cesky Krumlov, a town so picture-perfect you'll feel like you fell through your TV screen and right into a Disney fantasy.
When to go: From around October things start to get chilly, but Christmas markets and mulled wine will help you cope. It can be a bit crowded and touristy during the summer months, but still worth the trip.
How to get there: The international airport in Prague has good connections from Europe and even further afield. International trains are plentiful, and long distance bus carriers like Flixbus can make for a low cost (though not supremely comfortable) alternative.
Where to stay: Prague is known for its party hostels, so if you're in the mood to get a lil' crazy then check out HostelWorld and look for reviews that complain about the noise! For a more, err, refined stay, stick with Airbnb or Booking.com
Covid Travel to Czech Republic: Restrictions are changing so fast that even while I was writing this article some regulations changed. Here's your link for official, constantly updated advice on the Czech Government Website
Kazakhstan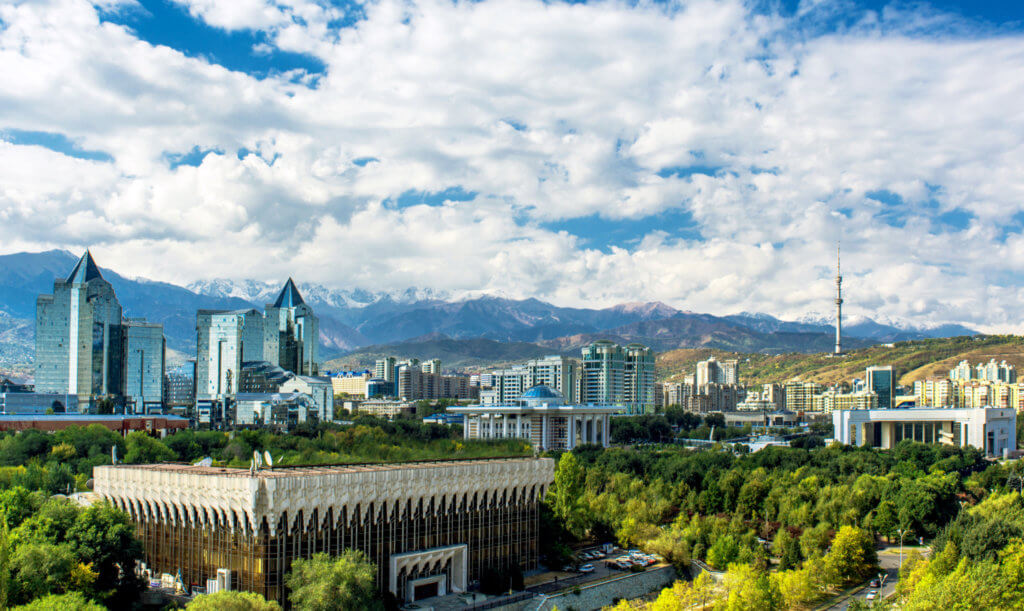 Why go: When Sacha Baron Cohen made his infamous movie about a bumbling reporter from Kazakhstan, his inane catch-phrase "it's nice" first riled the country's leadership… until they saw the marketing potential and adopted it as their official tourist slogan! And nice Kazakhstan indeed is, with its cultural capital Almaty steeped in legends of the Silk Road, nomadic culture still thriving on the vast plains, and the bizarre, uber modern capital of Nur-Sultan (until recently Astana), worthy of a gawping visit.
When to go: November to April can be bitterly cold, but spring and summer make for pleasant weather for exploring the mountains and wandering the streets of the major cities.
How to get there: Nur Sultan (Astana) and Almaty both sport serious modern airports with convenient connections to Europe and Asia, and are themselves connected by an efficient and comfortable sleeper train.
Where to stay: While the capital can be fascinating for a day or two, I would recommend basing yourself in much more authentic and welcoming Almaty. Small and comfortable hotels can be found on Booking.com from around $35 per night, while you can also find all the major international chains from Holiday Inn to Ritz Carlton, with price tags to match.
Covid travel to Kazakhstan: For your best source of up to date advice, check Here for the UK, Here for Australia, here for Canada and Here for the US.
Thailand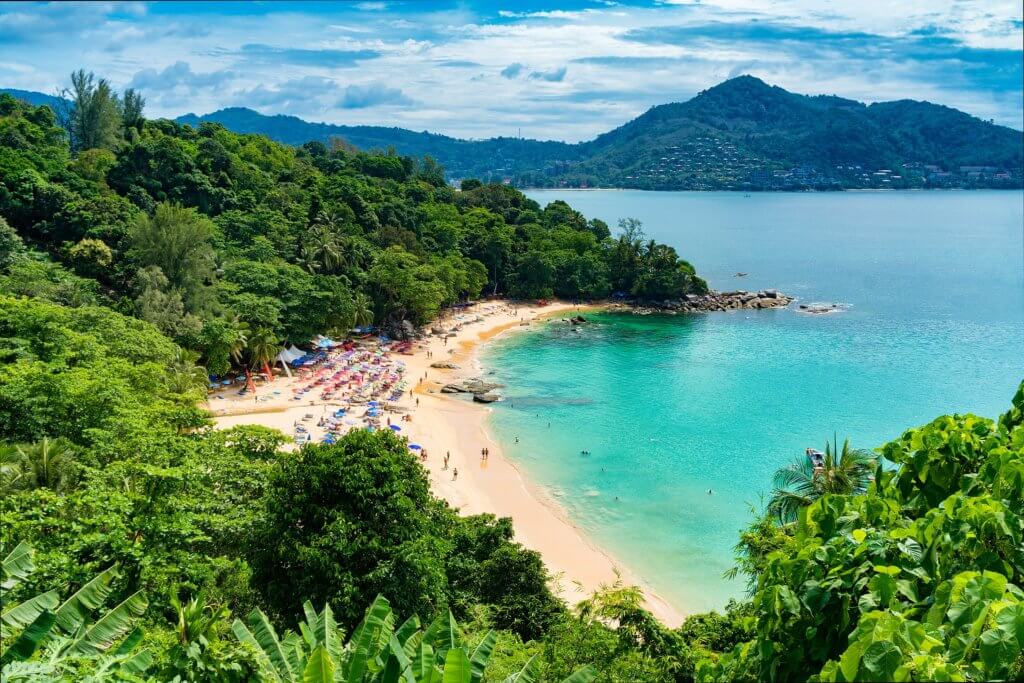 Why go: There was a time when Thailand was so obvious a destination that it hardly made sense to include it on lists such as this: Warm beaches, friendly people, delicious food and breathtaking temples… yeah, we know! But with Asia's borders still largely closed, Thailand is looking like one of the most promising destinations for travel to the continent this year. And any piece of Asia is so much better than nothing!
When to go: October to February is "cool," February to June is "hot" and June to October is "wet", but Thailand is enjoyable all year round.
How to get there: Bangkok's two incredibly busy international airports, Don Meung and Suvarnabhumi, are your safest bets for entry into Thailand and serve flights from around the world. Phuket and Chiang Mai are other major destinations with their own international airports, so it's worth checking Skyscanner for them as well.
Where to stay: While more experienced travelers grumble about Bangkok, affordable hotels ($30ish can get you a private room in a nice location) and an impossibly rich selection of food make the capital foolish to miss. Resorts and hotels are plentiful throughout the country, and backpackers will enjoy the hostel scene (accessible from HostelWorld) at places like Chiang Mai and Phuket.
Covid Travel to Thailand: Thailand is making a real effort to welcome tourists despite the obvious challenges. Here's the latest official guidance .
Rwanda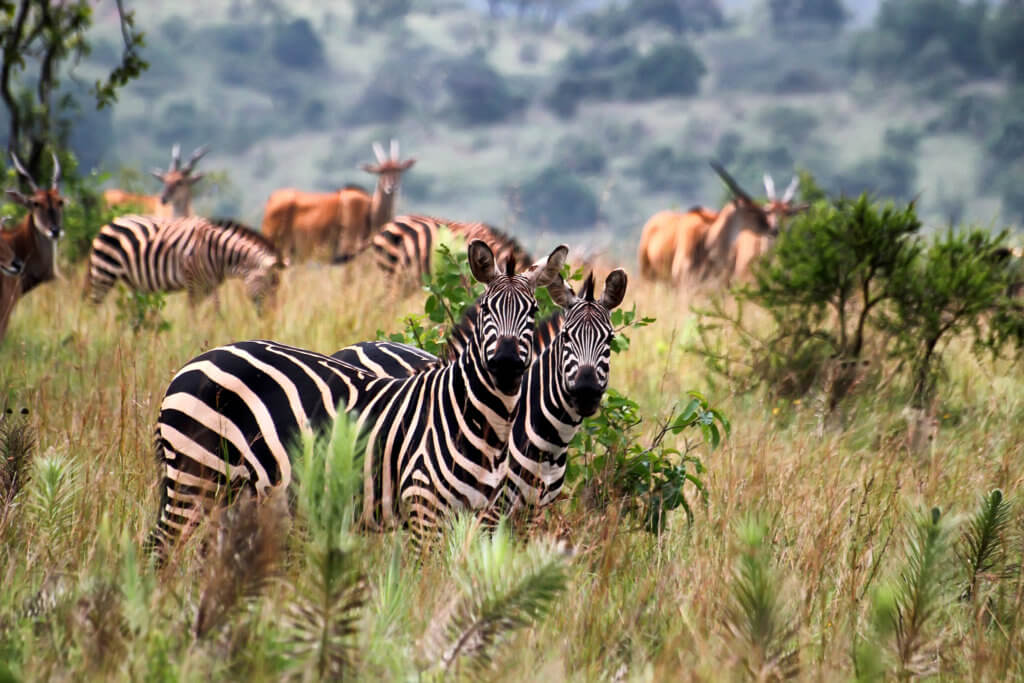 Why go: While its harrowing recent history may be the first thing to come to mind when you hear Rwanda, the country has cleaned up its act and is now known as one of the cleanest and safest destinations in Africa. A visit to Volcanoes National Park to hobnob with gorillas will likely form the core of your agenda, but don't forget to set aside some time to explore the capital, Kigali, and sip on the coffee the city is now famous for.
When to go: Most outdoor adventurers prefer the dry seasons, which are from December to February and June to September.
How to get there: Kigali's international airport is well served by flights from Africa, as well as some European connections including Lufthansa and Brussels Airlines. Gorilla trekking tours can pick you up from the capital, which is about 100 kilometers from the national park, and they can even meet you at the airport.
Where to stay: While you can easily splurge hundreds or even thousands per night on fancy game lodges and live out your Taylor Swift Wildest Dreams fantasy, hotels for mere mortals are more affordable, with options in Kigali and near wildlife hotspots starting from around $50 USD per night. Check Booking.com for frequent deals.
New Zealand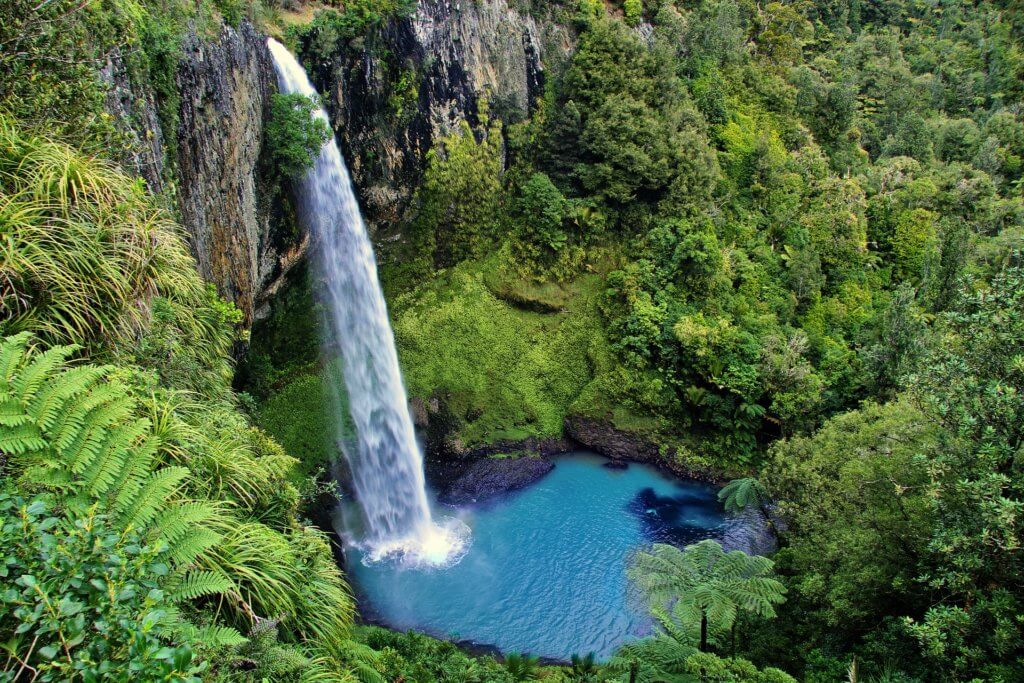 Why go: As one of the many thousands of Kiwis who have been unable to return home due to our country's stringent border policies, including New Zealand on this list is as much an act of hope as it is a researched recommendation. When the borders do open, you'll be greeted with pristine oceans, ancient glaciers, vibrant Maori culture, towering mountains, and friendly hobbits patiently waiting for your visit.
When to go: Being at the bottom of the world, our seasons are topsy-turvey. Summer takes place over Christmas and May-July is pretty chilly.
How to get there: Auckland International Airport is the traveler's first experience of New Zealand. While direct flights from the US are served from Los Angeles and Hawaii, many travelers, especially from the UK and Europe, transit through Asia on the way. Quick stop in Bangkok, anyone?
Where to stay: While they've been struggling recently due to lack of tourists, NZ's main destinations including Auckland, Queenstown and Rotarua are well equipped with backpacker hostels. Posher hotels are plentiful, with Airbnb also finally making in-roads as a viable alternative to commercial accommodation. Check out Bookabach for longer stays by the beach.
Covid travel to New Zealand: While even citizens have been locked out throughout most of the pandemic, this is set to change in mid 2022, though the situation is dynamic. For the latest updates please visit the Government Website.