The Great Wall snaking out into the horizon. A monastery perched atop a mountain in Tibet. The neon splendour of the Bund in Shanghai.
China is all of this, and so much more.
But how can you discover the flavors, the history, the people and the sights of this vast, complex, baffling country without eating up your travel savings? While it's easy to blow a fortune on a tailor-made tour, if you're feeling adventurous and are willing to break away from the tourist trail, a trip to 'The Middle Kingdom' can be even cheaper than daily life back at home!
I've lived in China for two years, first as a language student in Chengdu, and later a freelance writer in Shanghai. I've drunk with farmers in the countryside of Sichuan and gotten lost among the Hutongs of Beijing. I've made a lot of mistakes, and painstakingly discovered some useful ways to make your Renminbi go further.
Ready for an adventure? Here's the ultimate guide to travelling China on the cheap!
---
How much does a trip to China cost?
The answer to this question really is "as much as you want!' Want to sip martinis, tear up the clubs in Shanghai, and stumble home to a luxury hotel? You're looking at prices comparable to New York, London, or Paris.
But if you're willing to endure a bit of discomfort, travel with the locals, take a risk, and spend some time outside of Beijing, Shanghai and the tourist hubs, then China can be as cheap as budget hotspots like Thailand or Morocco.
Factoring in accommodation, food, transport, entrance fees and a few delicious Tsingtao beers, then it's very possible to conquer China for around $50USD per day, per person.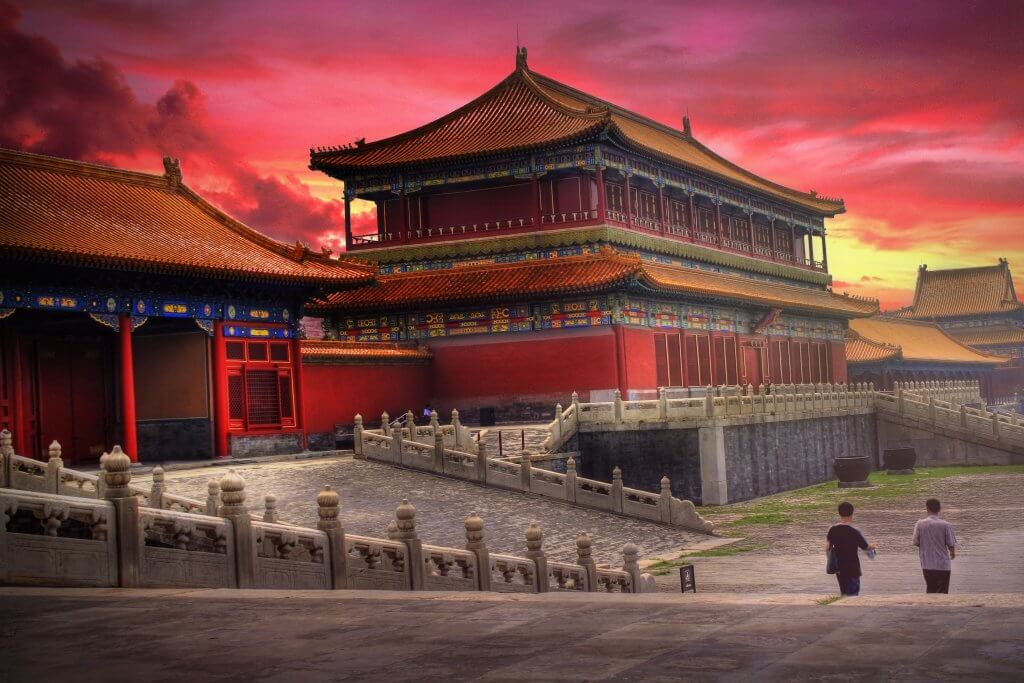 Before You Go
You Need a Visa
You're going to need to figure out a visa before you go. It's a bit of a pain, but not that difficult. Most major cities in the world have Chinese Visa Centres (or embassies in the U.S.) which work as a gateway to the local consulate. You can fill out the form, make an appointment online, and deliver your passport via post or in person.
Prices vary depending on where you're from, at the moment a single-entry tourist visa for a citizen of the USA costs $140 USD.
Alternatively, you can apply online with an agency like VisaHQ. Although it's a bit more expensive, this is a much simpler process, allowing you to simply upload all your documents online, then quickly receive your visa in the mail within days.
What About Hong Kong?
The exceptions to the visa rule are Hong Kong and Macau – the situation is complicated and fascinating for both, but let's just use the government phrase of 'one country, two systems' to keep things simple. Most western travelers can come to both these territories visa-free.
While it's best to get your visa for mainland China before you go, it is also possible to pick up a Chinese visa from Hong Kong by visiting one of the numerous agencies – I've done it twice without issue, though I know of others who have been rejected. The cost may be significantly cheaper than obtaining at home. For step-by-step instructions on obtaining a Chinese visa in Hong Kong, check our guide here.

You Need a VPN
You probably know that Facebook and Google are blocked in China, along with a host of other services from the New York Times (at the moment) to Snapchat! If you want to Instagram selfies from the Great Wall or check your Gmail while you're away, you're going to need what's known as a VPN.
A VPN or 'Virtual Private Network' basically routes your internet traffic via another country. You'll be standing on the Great Wall, but it will be as if you're browsing the internet from New York. You can set up a VPN easily as an app on your phone or laptop. There are a bunch of options out there and prices vary – I personally use ExpressVPN, which has apps for iOS, Android, Mac, and Windows that make connecting to the VPN simple, and a 30-day money back guarantee in case you have any issues.
Take note: you're best to install ExpressVPN before you go as VPN websites are, cleverly, often blocked in China!
Alright, visa application submitted and VPN installed? Let's get into the nitty gritty. China is enormous and going in detail into each destination would expand this article into about 46 novels, so instead I'm going to focus on general 'rules of the road' to help you make your RMB go further. To get you up and running, let's begin with transport.
Transport
The first thing you need to know about getting around China is that the country is really, really big! Lhasa and Shanghai, for example, are 4,200 kilometres apart – that's a 60 odd hour drive! The second thing you need to know is that the locals are capable of phenomenal feats of endurance, such as standing for 72 hours in a cramped carriage to get home from the city to their family village during Chinese New Year.
Fortunately, high speed trains and budget airlines make China quite easy to get around as a tourist, even if you're on a budget.
Book With China Highlights
China Highlights is one of the simplest ways to book train travel in China. The website is in English, and offers schedules, maps, and other information on the train stations and routes in China. When booking tickets, you can either have them delivered, or simply pick them up at the train station. They have solid 5-star reviews on TripAdvisor, attentive customer service, and even a mobile app.
For everything else, we recommend Ctrip. You can use it to easily book flights, hotels, and train tickets with your credit card at rates that are usually better than American booking sites. It's all in English and it's super user friendly.
Budget Airlines
There are dozens of airlines in China and pretty much every city of significance has its own airport. Flying tends to be a cheap and efficient way of getting between cities, even if you're booking at the last minute. The Ctrip app or website as mentioned above is the way to do it. Spring Airlines is probably China's most prolific budget airline.
Pricing: If you're flexible with timing, you'll be able to find domestic flights for as little as $40-50USD between some destinations.
Train Travel
Ah, a Chinese train station. Jostling queues and, these days, endless KFCs sizzling off into the horizon. You can book train tickets on China Highlights or Ctrip, but you'll need to show up to the station to collect yours in person. Bring your passport because you'll need it to get tickets and sometimes even to board domestic trains. Always give yourself extra time to get to your train. Chinese train stations are massive, and security/bag checks are routinely done which can add delays.
Chinese trains can be impressively fast; the high speed train from Beijing to Shanghai train cuts through the 1,300 kilometres in under 5 hours. The general rule is, the faster you go, the more you pay.
Comfort-wise, second class on a fast train is often comparable to train travel in Europe, whereas third class on a slow, local train is like a prison movie. I've spent 10 hours sitting on my suitcase inhaling secondhand smoke from Beijing to Zhengzhou – not fun, but if money is more important than time or comfort, then worth a thought!
Pricing: trains are moderately cheaper than flights, ranging from $30-$50 USD depending on the distance.
For a complete guide to train travel in China, check out our article Train Travel in China: A How-to Guide.
Buses
Buses in China can be preposterously slow, uncomfortable, and shockingly aggressive ("every man for himself" is the rule of the roads here). And yet, buses are cheap and will get you pretty much anywhere. You'll most likely have to get your tickets in person from the station – as always, bring your passport!
Pricing: Generally cheaper than trains – for example, a bus from Chengdu to the scenic reserve, Jiuzhaigou, will cost you $20 USD
Taxis
Taxis in China are easy to find and extremely cheap compared to North America / Western Europe. In most cities they're a great, reliable way to get around. Just make sure you always have your destination written down in Chinese characters (ask hotel or hostel staff to help with this or use Google Translate), and be sure to only use the official taxi stand at train stations or airports. If people approach you in the building offering you taxis ignore them because they will be scammers. Use official taxis only.
Unfortunately, while we usually recommend Uber as an alternative to taxis, it is no longer available to foreigners as of late 2016. Uber China must be downloaded from the Chinese app store, and payment must come from a Chinese bank account.
Pricing: Most taxi fares start at around $1 USD, you'll struggle to pay more than $10 USD for local taxi fares unless you're going to or from the airport.
Metro
Most Chinese cities have their own underground system. These tend to be clean, cheap and efficient, although they can be monstrously crowded at rush hour. If possible, avoid the metros at all costs between 8am and 10am and 4pm and 6pm.
You can easily figure out transit directions using Google Maps, but since it's blocked in China, you'll need a VPN to use it. Alternatively, if you're using a Mac or iPhone, the Maps app has transit directions built-in, no VPN required.
Pricing: Metro tickets in most cities less than $0.6 USD.
Food
Food is one of the big reasons to travel to China. Every province is known for its own flavors and delicacies, from the spices of Sichuan to the sweet syrups of Shanghai. The best thing about eating in China is that, in my opinion, the best food is the cheapest.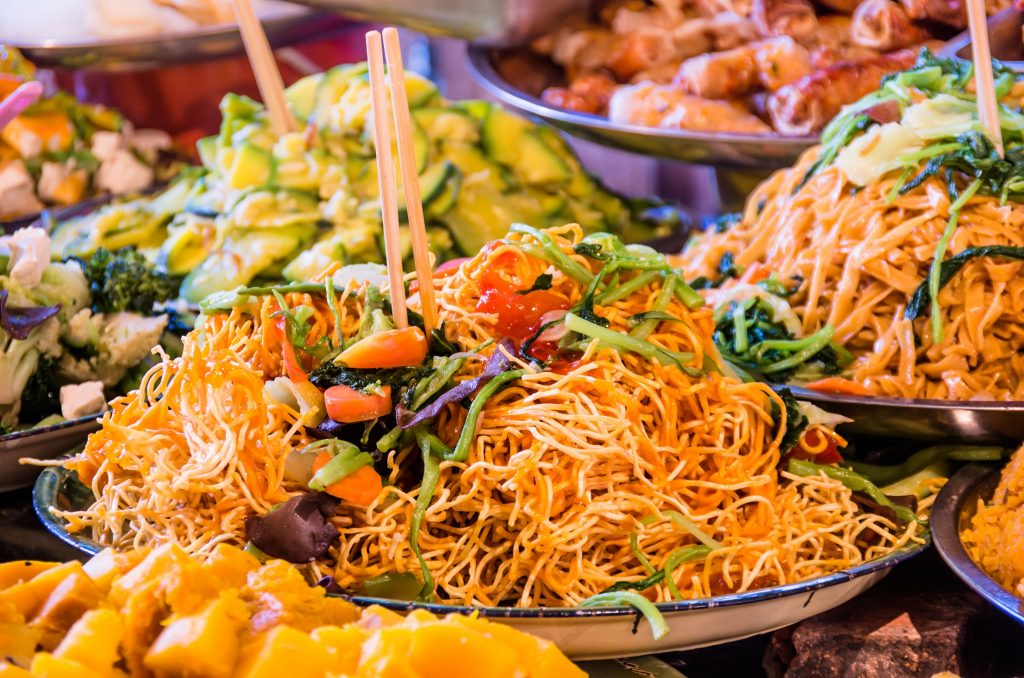 Cheap Eats
If you stick to the fancy restaurants with English menus then you run the risk of eating a bland meal with a high price. From my time in China, I firmly believe the best meals come when you sit shoulder to shoulder with the locals.

Hole-in-the-wall noodle houses and local eateries are everywhere, cooking up classics like 'beef noodles,' 'fish smelling eggplant,' 'pork dumplings' and  'Kung pao chicken' greedily guzzled down by locals and the occasional (ok, very occasional) intrepid traveler. These places don't normally have English menus, and if you don't speak Chinese they can be intimidating at first.

When I first came to the country I'd just point at random to a few spots on the menu, and eat what I was given. This is fun but risky. To be safer, a couple of simple Chinese characters will stand you in good steed:
面 - Mian. Noodles. If you learn no other Chinese, at least learn to recognize this character. You will see it everywhere!
米饭 - Mifan. Rice. Also hard to miss.
牛肉 –  Niurou. Beef.
鸡肉 – Jirou. Chicken
羊肉 –  Yangrou. Lamb.
猪肉 – Zhurou. Pork.
孩子- Jiaozi. Dumpling
Like Spice?
Particularly in places like Chongqing and Sichuan, Chinese food can be extremely spicey. If you're buying food of a street vendor, they'll often ask you 辣不辣?"la bu la" – spicy or not spicy? If you like spice, just say 'la.' If you don't want spice, saying 'bu la' with sufficient emphasis should do the trick.
Tip: Never Drink Tap Water
I made this mistake on my first trip to China and feel obliged to warn you of this now: never drink tap water, ever. Bottled water is easy to find all over the country, ask for 一瓶水 'yi ping shui.'. Always double check that the seal is intact. For more tips on avoiding food and waterborne illness, check our travel tips here.
If you're prepared to brave the local eateries, it's perfectly reasonable to expect a filling, satisfying meal for as little as 10 RMB or $1.50 USD!
Accommodation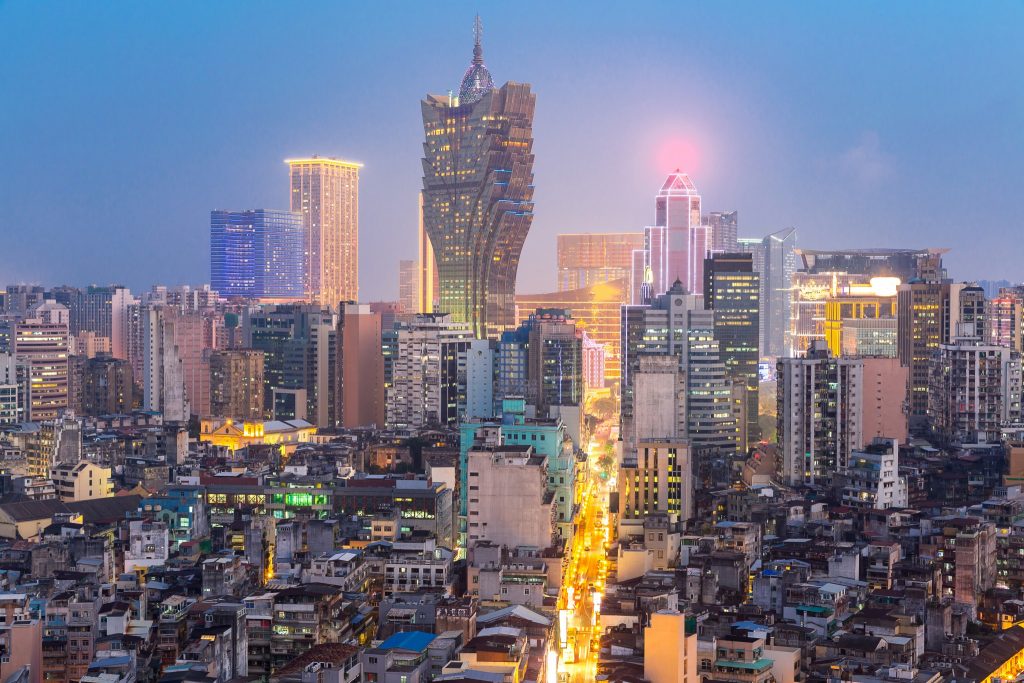 Ctrip Is Your Friend Again
As with transport, Ctrip can help you find good hotel deals across China at prices that are usually lower than American booking sites.
International brands like Holiday Inn and Ibis often offer astoundingly cheap last minute deals. Chinese chains like Jinjiang Inn and Motel 168 aren't flash but are generally cheap, safe, and cozy enough. Just beware that standards in Chinese hotels aren't always up to what you'd expect in the West!
Youth Hostels
The Youth Hostel Association (YHA) has a strong presence in China. Big cities and tourist hubs like Xi'an and Guilin have fantastic, clean, fun and vibrant hostels ideal for the solo traveler. When traveling as two people, I've often found that the private rooms in hostels can be a better deal than AirBNB or budget hotels. Use HostelWorld.com to book, just be sure to check the map – Chinese cities are huge, and if you're not careful, you'll wind up on the outskirts.
AirBNB
AirBNB is very much a thing in China, but if you don't speak Chinese it may not be a great option for you outside of Beijing or Shanghai. Generally, I've found that budget hotels and hostels are still a better option in mainland China, but AirBNB is 100% the way to go in Hong Kong, or if you're travelling in a group of 2 or more. Hotels in Hong Kong are ludicrously expensive, but I've scored some great AirBNB deals for longer trips.
A bed in a budget hotel outside of Beijing or Shanghai can set you back around $25USD. In a youth hostel it can be as little as $8 USD for a dorm bed. AirBNB is generally a pricey option but can beat the competition in Hong Kong.
Activities
Beware Chinese Holidays
With hundreds of millions of rural workers having moved to the cities to become urban consumers, holidays in China are a dramatic affair. Each year witnesses the 'greatest human migration yet' as city folk head back to the country towns of their birth. Dates vary slightly year on year, but be sure to avoid Spring Festival / Chinese New Year, which tends to fall around February, and National Day Golden Week, which normally begins at the start of October.
Get Off the Tourist Route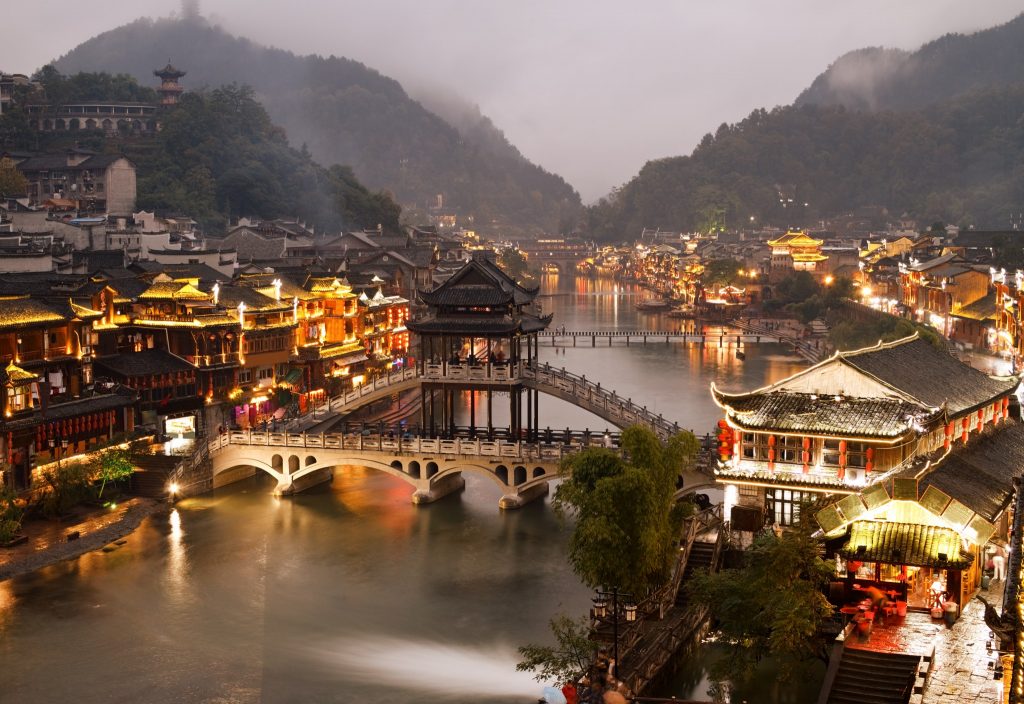 Budget travel in China requires an attitude of adventure. It's about figuring out your own way to see the sites, which will normally cost you 1/10th of the conventional tourist approach. Spend some time online (Tripadvisor and Lonely Planet forums can be great) and chat to other travelers to see if you can discover an alternative route to the most famous local site.
For example, a visit to the most famous part of the Great Wall just outside of Beijing can cost you about $100 USD including transport, but catch a bus to the outskirts and grab a cheap minicab to an unrestored part of the wall, and you can get in for literally just a few cents! When I went first in 2012 I paid about 3 RMB (44 cents) to a woman sitting under an umbrella in the middle of a field, and went on the have a view of the Great Wall all to myself from horizon to horizon.
There are a few clearly defined activities, such as the Terracotta Army in Xi'an, for which the entrance fee is non negotiable. For the most part, however, with a bit of planning and a taste for adventure, you can get the most out of China's favorite sites for very little.
Interested in seeing the Great Wall? Check out our complete guide, How To See The Great Wall of China Crowd-Free from Beijing.
Cheap Activity Ideas
One of my favorite things about this country is that practically everything is an activity! You can barely step outside of your hotel without discovering at least seven things worth regaling your friends about for years to come.
Visit the Park
Beyond the major sites, a cool way to find a free activity in most Chinese cities is to go to the park! A visit to the park in China isn't like at home. You'll likely to see performances (quality varies), and, if you go on the weekend, to witness the marriage market. Grandparents line up in droves to market their unmarried progeny. It's like Qing Dynasty era tinder, and as of 2016 is still going strong.
Park in Chinese is 公园 'gong yuan' and the best ones tend to have pleasingly communist names like 'People's Park' in Shanghai and Chengdu, and 'Revolution Park' in Xi'an.
Go to the Food Market
Another great activity is to search for local food markets. Ask someone to point you in the right direction, and you're in for an affronting treat: raw meat hanging from metal pegs, eels squirming in bowls of water, roosters clucking, dentists performing tooth extractions in the middle of crowded pathway – Chinese food markets are a feast for the senses, and they are all over the place.
Entrance fees for major attractions like the Terracotta Army in Xi'an is normally around $30 USD. Seeing the main sites can be expensive, but the best activities in China are often free.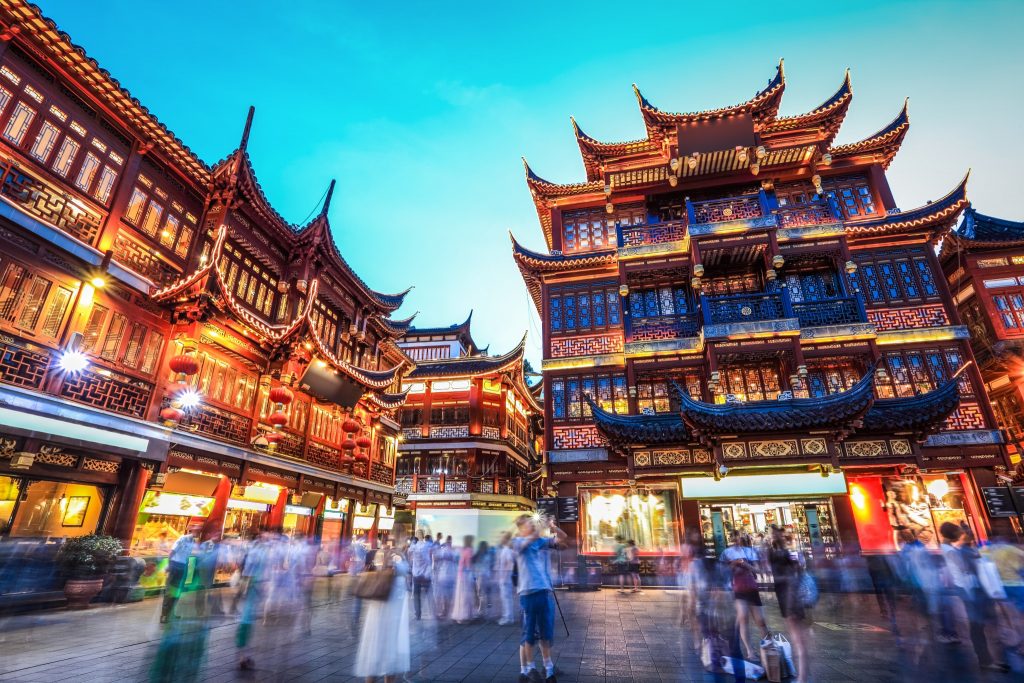 The Thrifty Gist
A trip to China can be as cheap or expensive as you want it to be – travelling more "locally" lowers costs, while cleaner and faster drives up the price

Arm yourself with a VPN (we recommend

ExpressVPN

) and get your visa before leaving home

Use

China Highlights

to book train tickets and

Ctrip

to book cheap domestic flights and hotels. The cost of train travel goes up with speed and comfort. Use the metro and taxis to get around locally

Eat at hole-in-the-wall noodle restaurants with locals to get real Chinese food for less. Look out for the ubiquitous sign for 'mian,' noodles: 面

Stay in youth hostels and Chinese hotel chains, and use

AirBNB

if in Hong Kong or when travelling in a group of 2 or more

All of China is an activity. Find creative ways to see big sites without the crowds or entrance fees. Visit parks and markets for a real experience that won't cost you a dime.