You've heard of a Debbie Downer, but how about a Tainted Traveller or Whiny Wanderluster? Probably not, seeing as I just popped those straight from brain to keyboard. Names aside, I want to talk about attitude. The good kind. Because at the end of the day, it's perspective, not circumstances, that steer the vibe of a travel experience.
Most of us can relate to that cousin who can't stop griping on vacation about the hotel's water pressure, or that friend who complains about how lacklustre a tourist site is while you're exploring it. Maybe even YOU have a tendency to fill the air with negative remarks.
Am I guilty of having a stuck-up approach to travel? You bet. Long before I could call myself a Thrifty Nomad, I was a high maintenance once-a-year vacationer. I did holidays as many North Americans do – squashed into two weeks, researching the crap out of where we'd sleep for 7 hours a night (and then whine about it on Tripadvisor if anything was imperfect), dining at tourist restaurants with uptight expectations applied to every meal.
Yep. That me is now an ancient relic of my current self.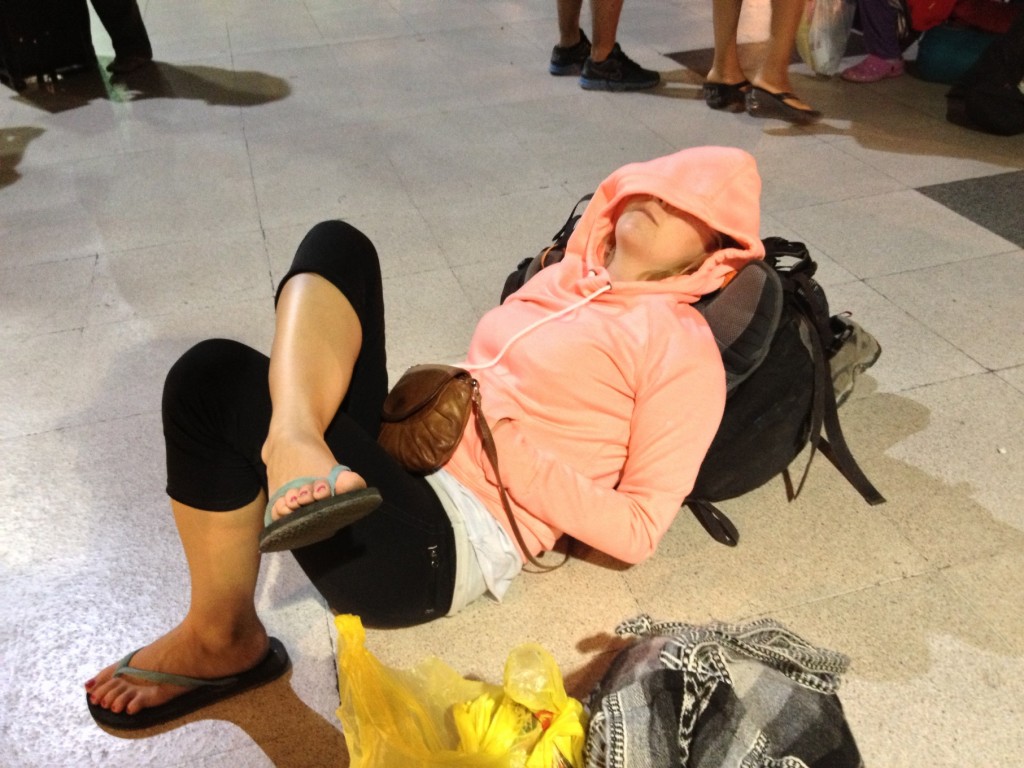 I've said it before and I'll say it again: most people want nothing but the quick & dirty to slashing costs on travel. A flight hack, a new hotel search engine, a discount code. Anything but even the slightest compromise on travel style & comfort.
The truth is this:
The biggest and most consistent travel savings come from changing your own attitude. 
Where the heck to begin doing that? Let's start with a story all about:
How I changed my high-standards into reasonable ones.
Almost five years ago now, Ted and I booked our first private room in an apartment. That was terrifying for my then rigid self who slept in nothing but hoity toity hotel rooms. But Rome was so darn expensive, an apartment was the best we could afford. And you know what? It opened my eyes.
"My gosh", I thought, "this isn't so weird after all!", as we nibbled on our breakfast of cold cuts and sipped juice on the apartment balcony. "In fact, it's quite nice!".
In Florence we were again pressed by budget because damn it's hard to fly halfway around the world, eat like a king, and sleep like a princess for two weeks on a dime. We took a chance and….
We stayed in a private room at a HOSTEL. (Cue intense scary music). But that's not all, we also….
SHARED A BATHROOM. (DUN DUN DUNNNNNNNN!!!!!!!).
We were SO hesitant to book a hostel. I mean, aren't they dirty? Stinky? Ridden with bed bugs and obnoxious drunken travellers?
As we checked in, such fears were immediately deflated.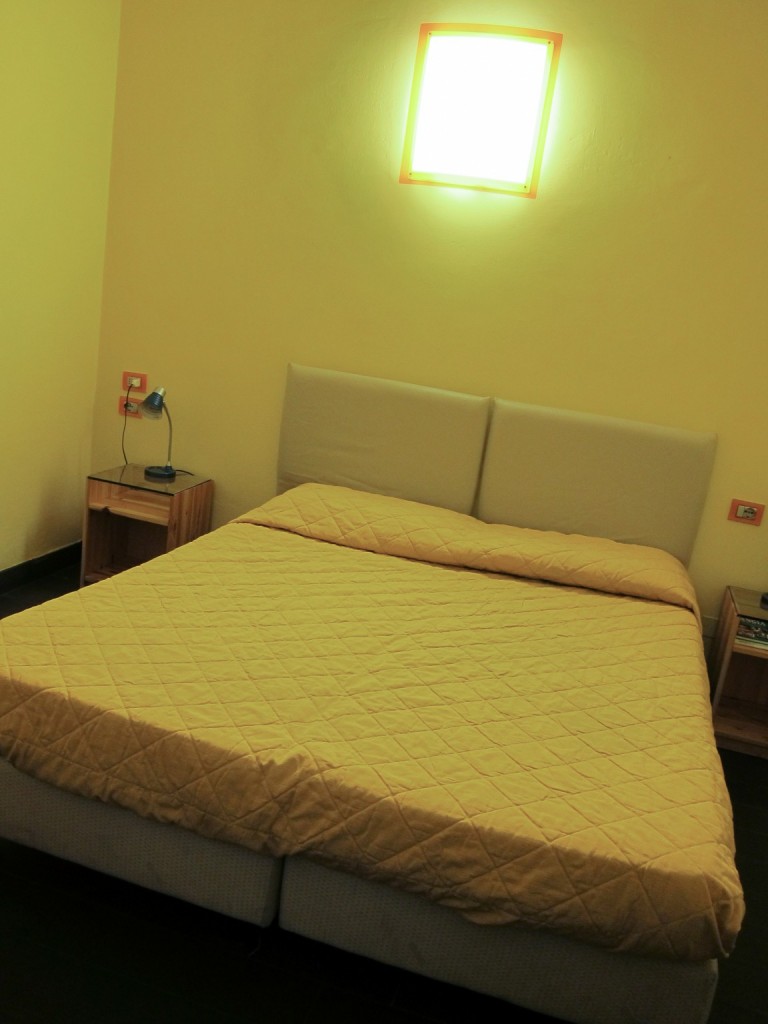 The bedroom was as tidy as a hotel room, only smaller. The sheets were clean. The bathroom was immaculate, and we never even saw anyone use it during our stay. And you know what? As we spent 15+ hours a day exploring ancient empires, savouring fresh citrus, and world-class vineyards, the fact that we were staying in a hostel had zero impact on our adventures.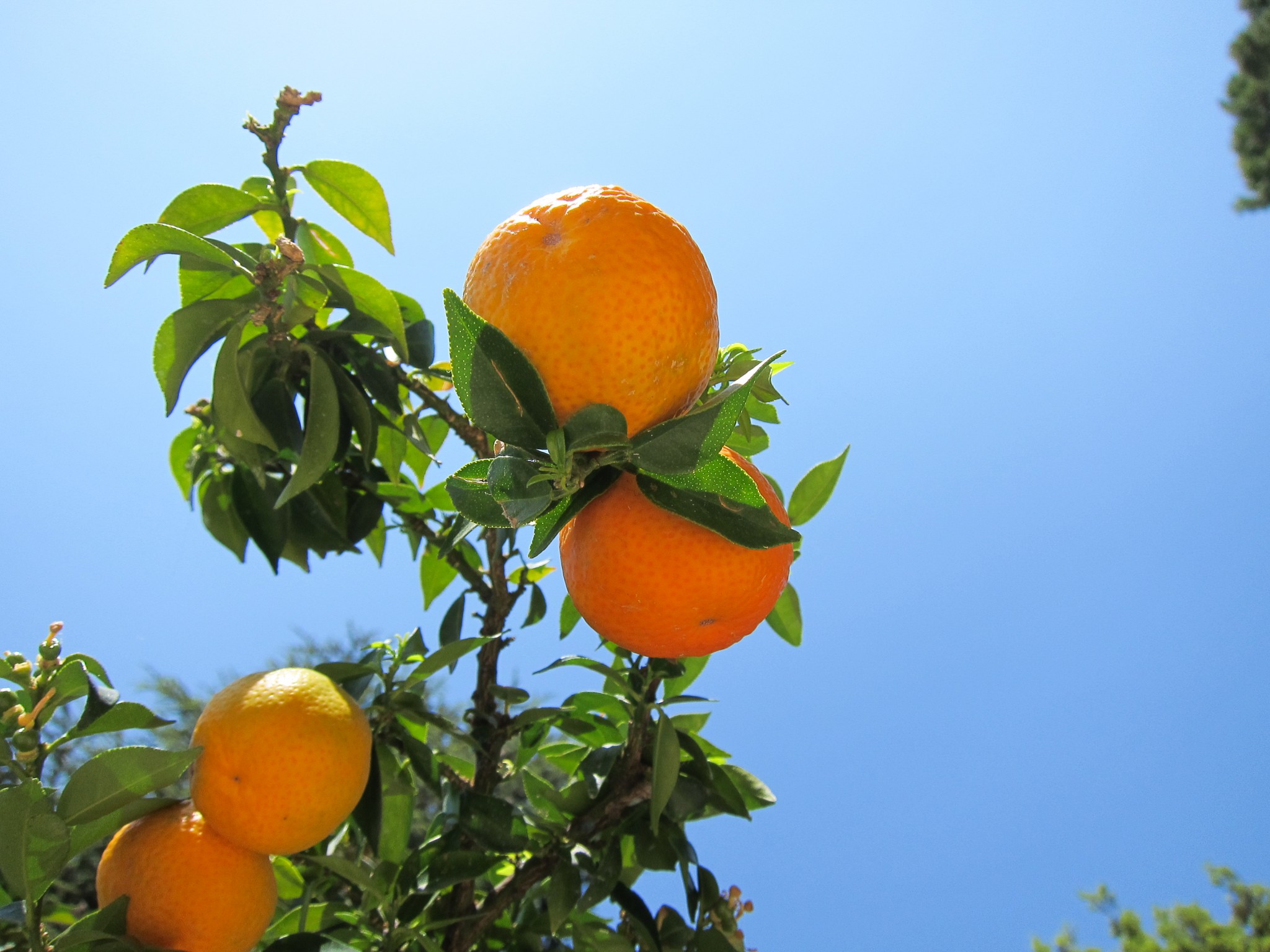 I began to realise how much money we'd been sinking each vacation, all for a nicer pillow or a better view. Locals don't pay $200 to sleep each night, and they certainly aren't paying $20 a meal and eating out three times a day. I thought to myself:
I'm here to indulge in a new culture, yet I want to experience it so differently from how a single local here actually lives.
Gradually, I began to view travel with new eyes.
I stopped analysing the size of a hotel room. I held back comments on the stinginess of budget airlines, because their frugality afforded me to travel. I stopped caring if the hotel décor was tacky or outdated, or if its free breakfast consisted of nothing but sliced bread.
Instead of staying in our comfort zone, we stretched ourselves far out of it. That alone has made for far richer travel experiences (and has allowed us to afford many more).
Some noteworthy changes we made included ditching the ease of readable English menus (which are usually a red flag for tourist rip-offs) in exchange for Mom & Pop spots. Always dine where the locals do. The effort (and fun!) of hand-signing and picture pointing where language barriers exist is worth it. Not to mention the food will be 1000x better, and cheaper!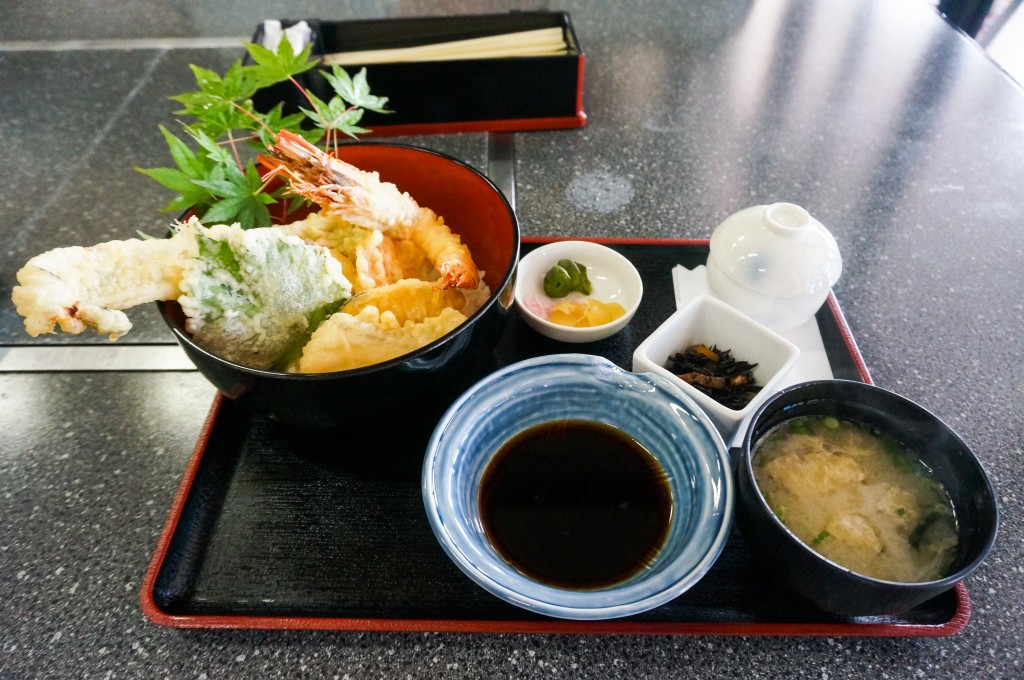 Street food (now a staple for us) is another feat we've conquered in the zone of things uncomfortable for the traditional traveller. If you fear getting sick from it, it's easy to avoid (in fact we've only ever been ill twice in our travels, once of which was a buffet in France).
The crazy thing is, street stalls often serve food that is local (something we pay a premium for in our home countries), fresh, and delightful on both the palate and the wallet. The are so many mind-blowing street foods around the world, how could you not indulge?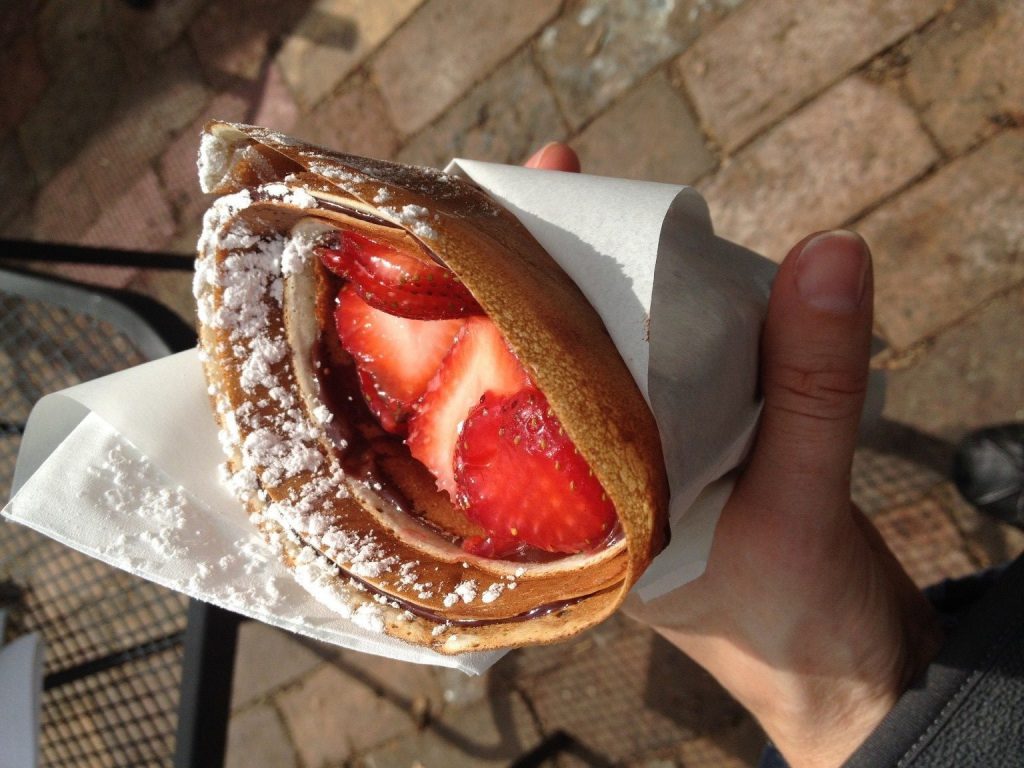 Budget airlines are another thrifty switch we made long ago, as well as taking public transit over taxis, and sightseeing on our own with a guidebook instead of tour groups. As we've adjusted our standards, I've been amazed by the savings. And oh, how I wish I could turn back the clock and un-book all the needlessly expensive hotel rooms we stayed in, in exchange for more money to travel!
Why a pleasant attitude makes for pleasant travel memories.
In a world that celebrates high-end, glamorous travel, I can appreciate how a thrifty change in perspective is a hurdle for many. I also know that our approach to travel would not work for everyone. Many travel purely for a feel of luxury. And that's okay. But a simple change of thinking from, "I just couldn't do that" to "hmm, maybe we could try doing it this way" can go a very, very long way.
Last year, my parents took the first and biggest trip of their lives to come visit us while we were living in Australia. Growing up in a single, low-income household, no one in our family had done big international trips until Ted & I sold all our possessions to do so.
Where am I going with this? Hang tight.
Australia is expensive (though I can't wait to write up a post to show you how it's actually not). I was blown away by my parents dedication to come see this paradise for themselves. But how did they afford it?
By changing their travel attitude.
My humble parents, both in their 50s, decided that if they wanted to embark on this trip badly enough, they'd do whatever it took to make it happen. They stayed in our 1-bedroom apartment when in Sydney, slept in private rooms at fantastically clean & modern hostels, rented rooms with shared bathrooms on AirBNB, and stayed in budget hotels. And guess what. They had a great time!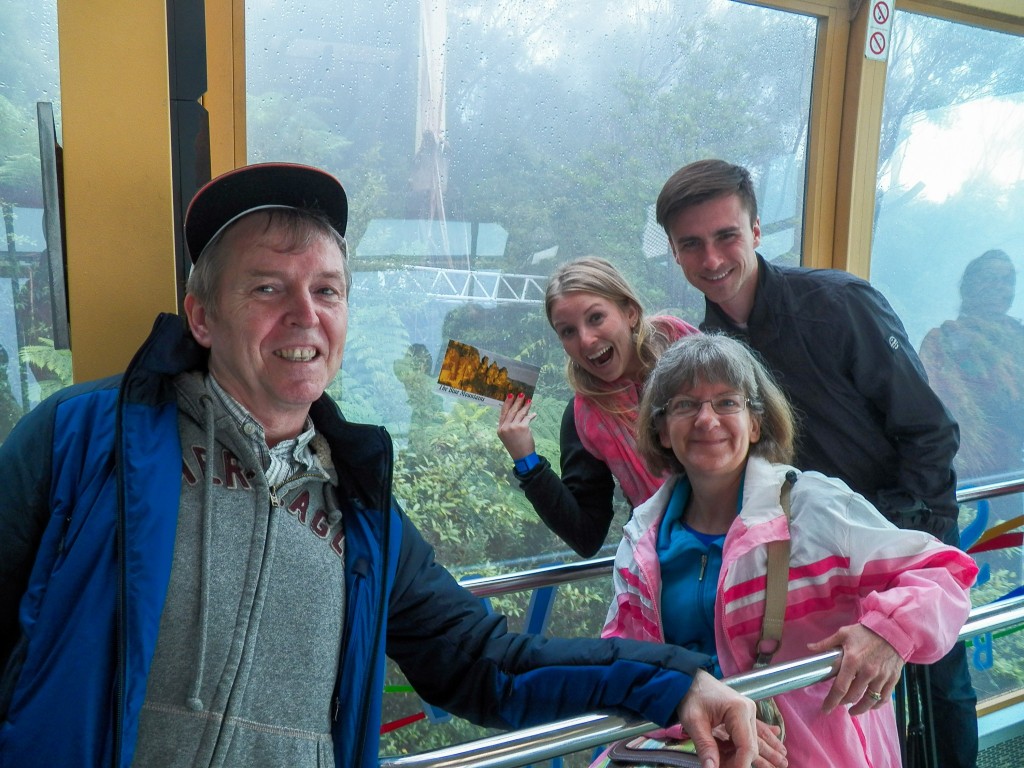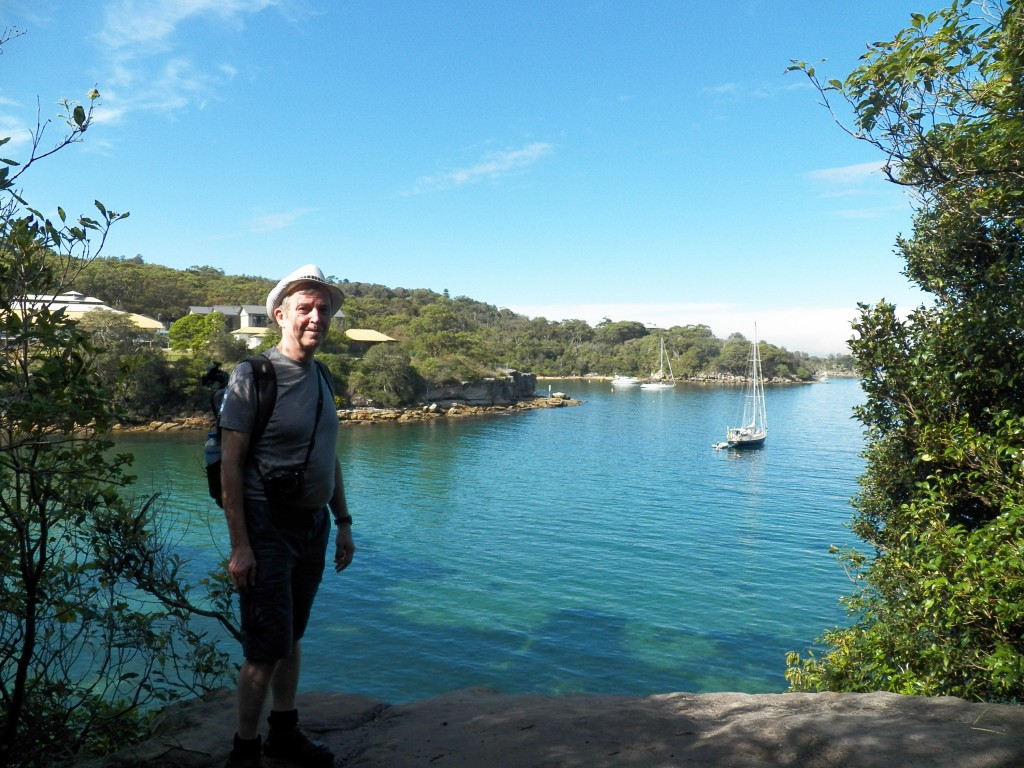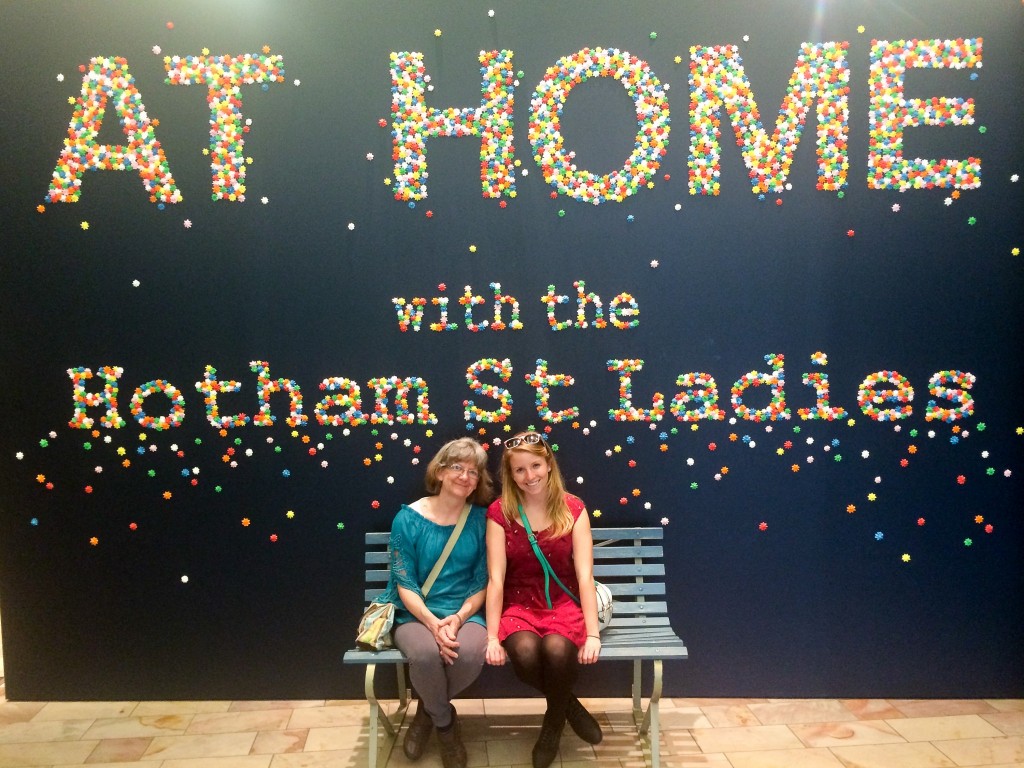 My parents are proof that people young and old can travel affordably, comfortably, and happily. The key to doing so successfully is keeping the right attitude!
Now, I will be honest here. Could a budget hotel room have the driest customer service you've ever had? Yup. Will an AirBNB experience always be a gleaming one? Definitely not. Could a budget airline been cramped & basic? Certainly.
It should go without saying that indeed, lowering one's standards comes with risks. And RISK scares people like the plague, as though a single flawed experience has the power to ruin an entire trip. Newsflash: whether this happens or not is 100% dependent on your own mindset.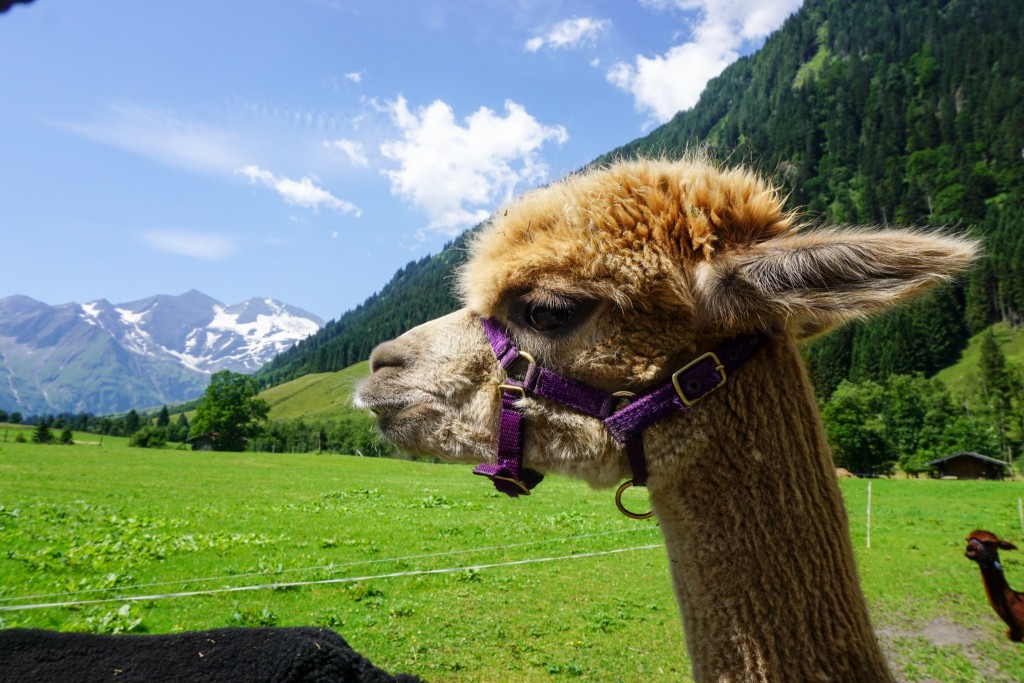 Conquer your fear of change and you'll discover how feasible travel can be.
As I've said, I appreciate that this can be a challenge for many. If you're more of the practical mindset like myself, here's some tangible steps to taking on a cost-cutting travel attitude.
1. Loosen up.
What's the worst that could happen if you try an AirBNB place? Will sharing a bathroom really be any different from how you would at the gym? Would sleeping in a small but cheap hotel room truly taint your entire vacation?
When you begin to accept that worst case scenarios usually aren't that catastrophic, you will realise how much simpler and affordable travel can be. Always ask yourself: what is the ACTUAL worst case scenario here?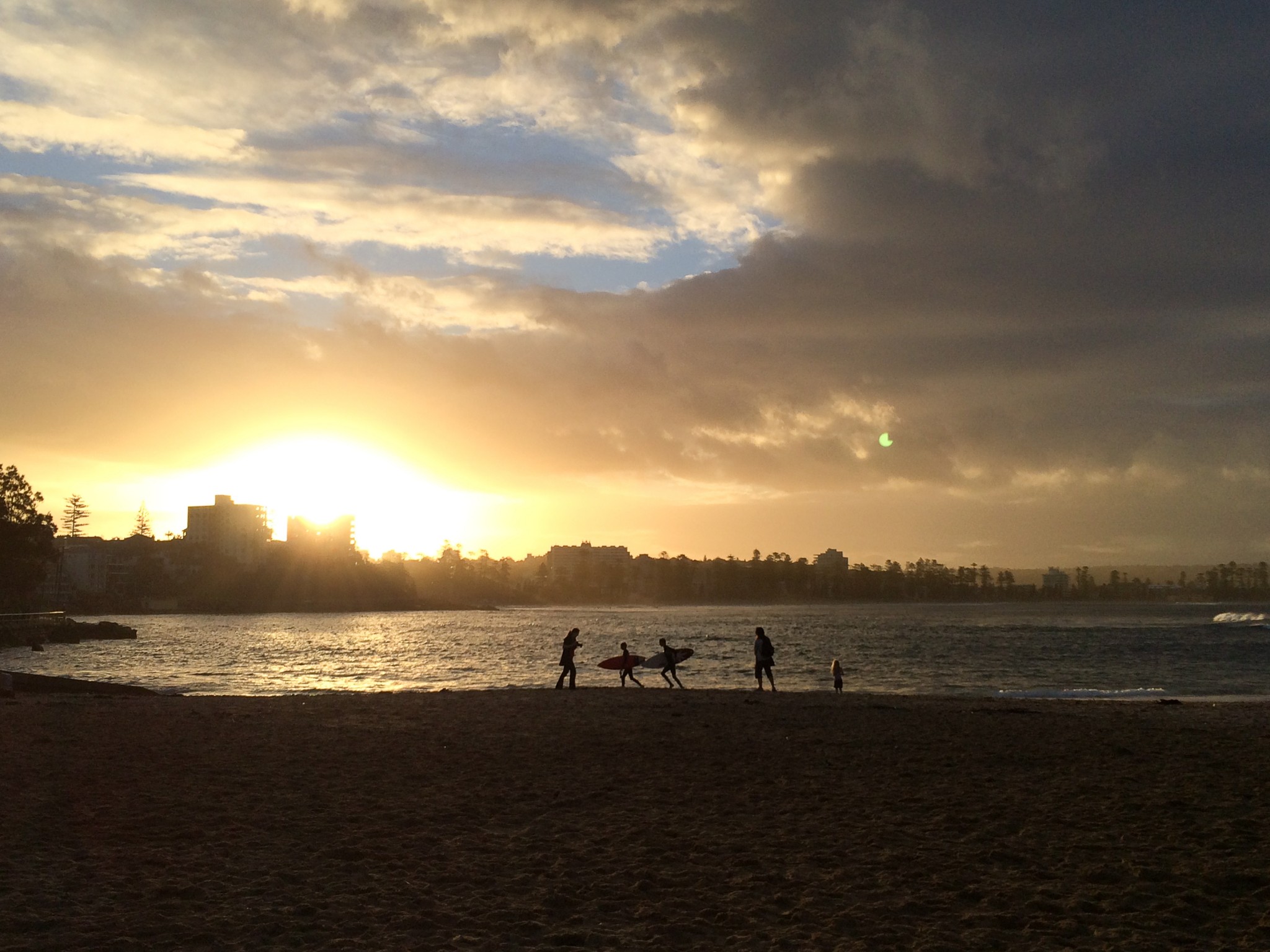 2. Research, research, research.
While Ted & I have vastly lowered our standards to travel, we don't do it blindly. We stay in hostels, shared apartments on AirBNB, and budget hotels every single day, but we never book without doing a little research first. It is possible to have budget experiences that aren't disappointing, and research can play a key part in that.
On that note, do take traveller reviews with a grain of salt. Sites like Tripadvisor often become a dumping grounds for angst, and more often than not those who had flawless trips may not even leave a rating. Just focus on what's relevant to you (e.g. is it clean? is the wifi functional?) and filter the rest. I've written in detail about what to look for in hotel reviews here.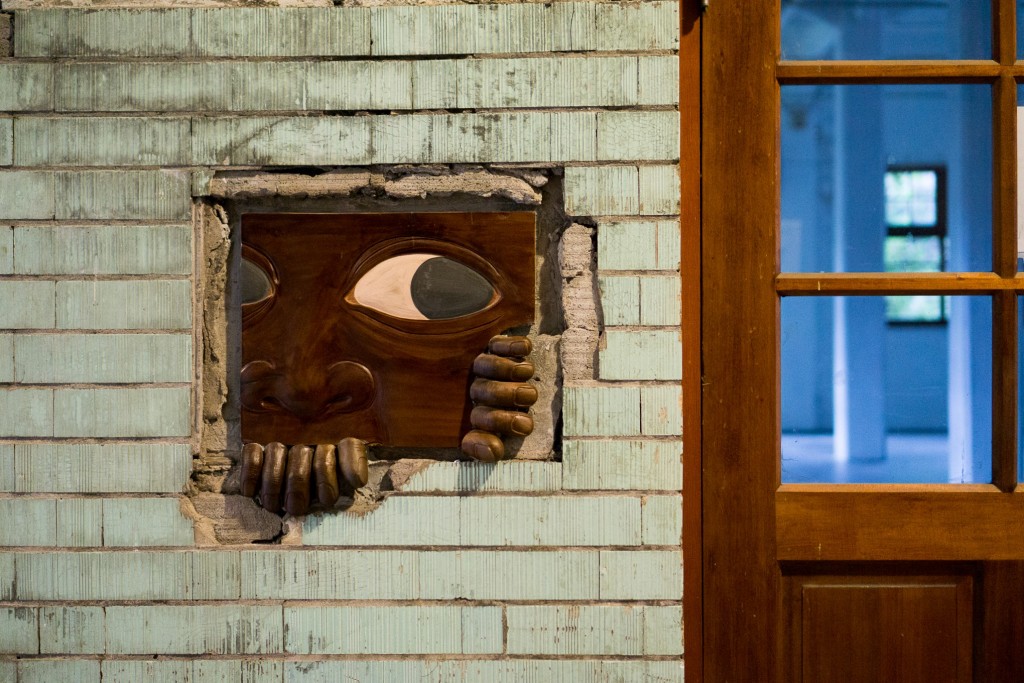 3. When it's not so great, let it go.
As my nieces so triumphantly belt on repeat after a "Frozen" movie marathon: let it go.
In travel and in life, put your energy into letting go of bad moments instead of clinging onto them. When you complain, you're not only tainting the mood, but are being a negative travel accomplice.
For a practical read on how to accept things as they are, I highly recommend The Subtle Art of Not Giving a Fuck by Mark Manson. It helped me realise how hum-drum we are by default, and has given me the skills to smile and deal effectively with crap as it comes.
---
Adjusting one's perspective & flexibility around travel is a gradual process, but I can tell you it's not only possible, but entirely enjoyable. If you want to travel more affordably, more often, I'd encourage you to try on an open attitude, even if just in small doses. Your wallet & your wanderlust will thank you later 🙂
What ways have you changed your attitude towards travel? What are the most cost-effective adjustment you've made?