It's that time of year when that burning question resurfaces. Shoppers stuck gift-buying for a travel junkie must ponder: just what do you get for that wanderlusty person, especially if they have no fixed address?
If you're buying for a globetrotter who has a home base to store travel-inspiring goodies, the following guidelines could certainly be loosened. Generally though, let these questions steer your travel-inspired gift shopping:
Does it fit in a backpack?
Is it useful, or will it become a baggage burden?
Now if you're one for virtual gift-buying over angst-filled malls, this wishlist is for you, 'cause it's all purchasable from the comfort of your own tush. Here's a smörgåsbord of practical gifts for a thrifty nomad!
1. Portable cutlery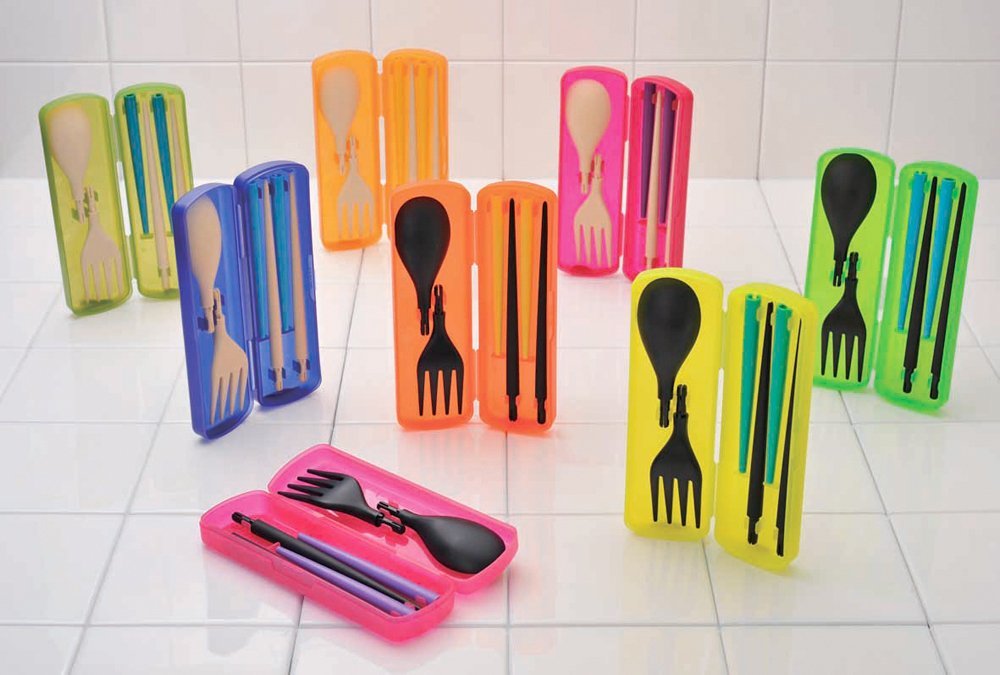 Like many backpackers, I used to hoard plastic fast food utensils which would eventually break or conveniently be dirty every time I needed them. Hoard no more! You're moving up in the world with a pair of these My Cutlery sets. They're great for roadtrips or days wandering without packed meals – simply pop into a grocery store and grab something nutritious like pre-made soups or salad. I love this set as it's colourful, compact and fits in my small purse. Because it's knifeless, it can stay in your carry-on, though the less chopstick-inclined aren't short on options that include knives.
2. A good book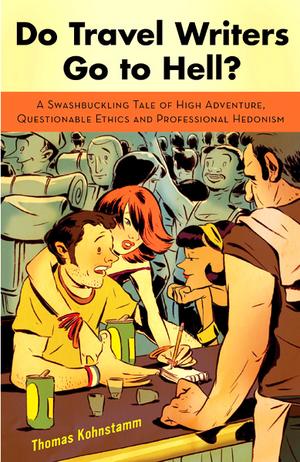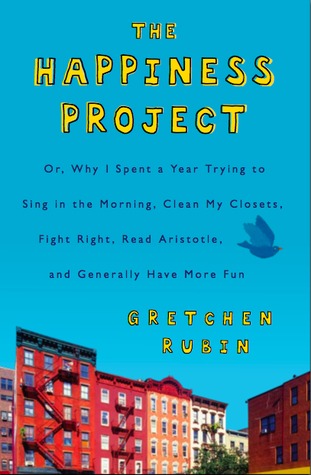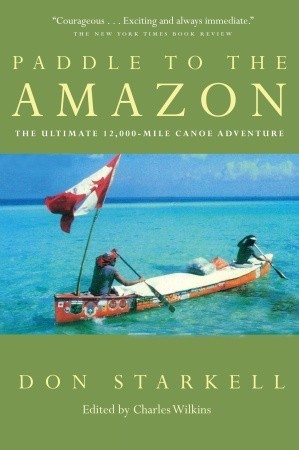 Travel will always present situations in which only a book can restore your sanity. Bring just one good read, and donate or swap it when you're done. Some books just pluck you from where you are right into adventure and inspiration. My most recent favourites include: Do Travel Writers Go to Hell?, The Happiness Project and Paddle to the Amazon.
If paper books aren't your thing, the Kindle is a compact alternative that offers a virtual library of options. It's readable in direct sunlight & has a light-up screen for dark – just be sure to buy a cover, as we scratched our screens early on from constantly taking it in & out of our bags.
 3. A light & neutral scarf
A scarf, you say? Why on earth is a scarf on this list? Let me tell you. A scarf is not just a scarf for a traveller. A scarf is:
a pillow and/or blanket on a long bus, train or plane ride
a head cover or "shawl" for your arms when you've been in the sun too long and want to avoid heat stroke and sunburn
that little accessory that redeems your plain Jane backpacker's outfit
the wee bit of warmth needed on a cool day without piling on layers
a makeshift hood when it unexpectedly downpours
a cushion to protect fragile items in a bag or suitcase
Put simply, a scarf is more than just a scarf. As an addict myself, I deem scarves as practical and space-worthy. For optimal versatility, I recommend a lightweight infinity-style scarf that's wearable across outfits (ideally colour and pattern neutral).
4. Versatile shoes
Alongside a pair of sandals and runners, TOMS are an essential in my space-wise shoe triad. Unlike most flat-styled shoes, TOMS are soft and cushiony on the foot, light as air, and are great for hours of walking. Best of all, they fold flat to roughly the size of two flip flops smushed together. If you're looking for something dressier to have on hand, foldable flats are a great addition for the space-conscious/shoe loving traveller.
5. A luggage scale
As anyone who flies budget airlines knows, with discounted ticket savings comes tight luggage restrictions. Don't wind up dumping perfectly good clothes at the airport because you stupidly didn't weigh your stuff, are vastly over your weight limit, and will be charged $1000+ in fees (embarrassing true story).
We bought this ultra light, sturdy luggage scale in Japan and it has served us well for 1.5 years. There are less pricey ones out there, but I can vouch for its durability, compactness and accuracy.
6. Sleep survival tools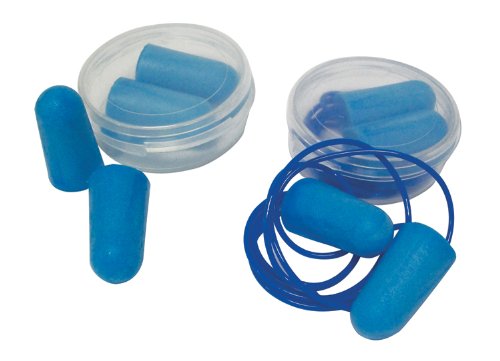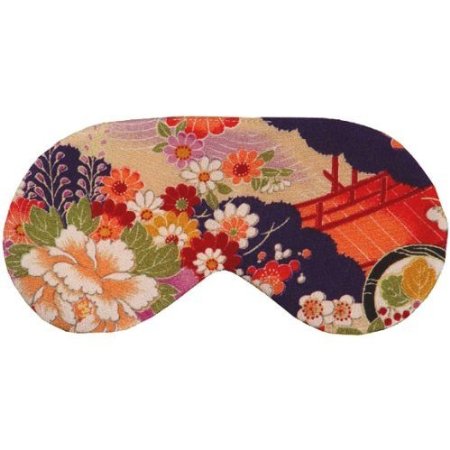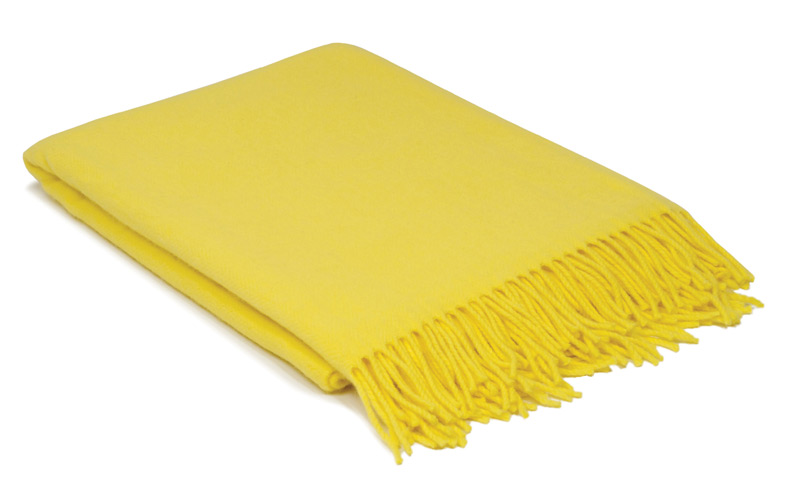 Ear plugs
 & 
eye masks
can be the difference between a restful slumber or a hair-pullingly sleepless night. Because you can't predict 4AM wake-up calls from drunk dorm mates who flip on all the lights, or know that the old man beside you will snore like a freight train on your 20-hour bus ride.
For ear plugs, I recommend a pair with strings to avoid losing a single one. I use this set as it comes with a compact carry-case, which keeps them clean and easily findable in my bag. As for eye masks, choose any one that tickles your fancy, there are heaps of funky ones out there.
7. A deck of cards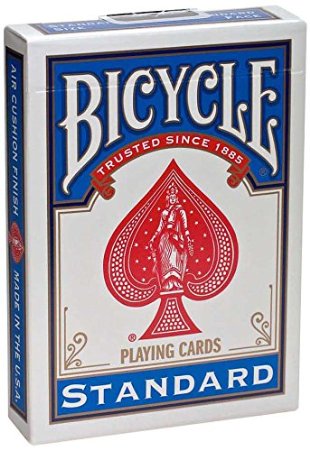 It never ceases to amaze me how a deck of cards can pass the time, liven a night of drinking, or break the ice with newly made friends. Buy a pack and learn some fun games before you hit the road – Solitaire is perfect for the bored solo traveller, Crazy Eights is fun with a travel buddy, and for 3+ people, Kings is a guaranteed sloppy good time.
8. A compact water bottle
Collapsible water bottles are the answer to staying hydrated without the annoyance of bulky, crinkly bottles. Collapsible bottles roll flat when empty and can be easily stored away or clipped on to a bag. The cumulative dollars wasted on buying water bottles adds up, making this quite a thrifty gift! We use these Platypus water bottles which are super sturdy & come with a lid. (Note: avoid the cheap plasticky ones which crack & leak, as happened to our $1 versions we first had).
9. Travel-sized toiletries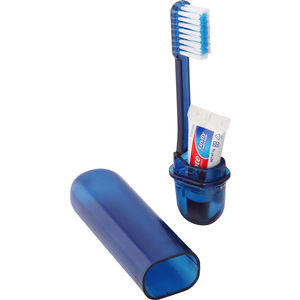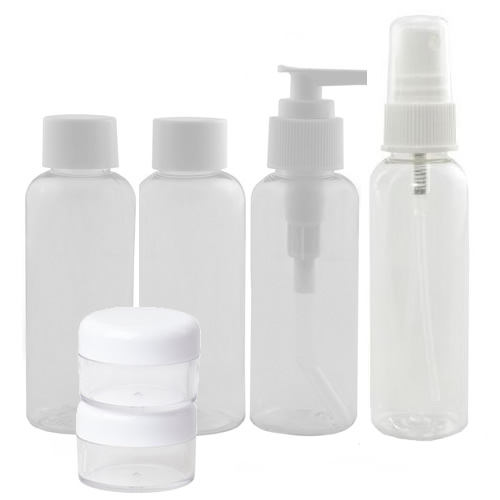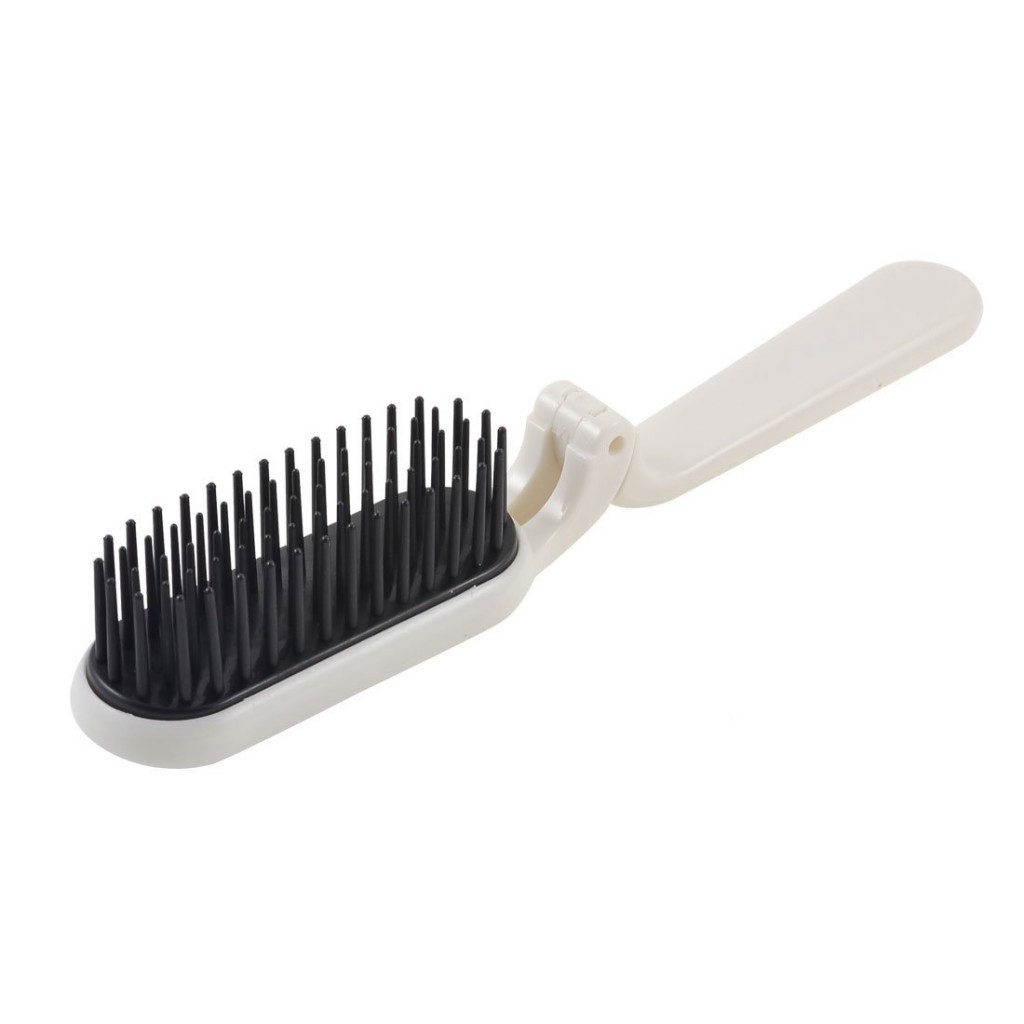 Travel-sized items are huge cost & space savers, and
reusable toiletry sets
 can generally be taken as carry-on if bottles are <100ml. You'll remind yourself what a smarty pants you are during lengthy layovers when you can brush your teeth, wash your face, comb your hair, and remember that you're human again. Also – thrifty tip – use the smallest round containers to hold spices for a mini spice rack on the go!
10. A quick-dry, ultra light towel
As with shoes, towels can be a major space-taker if you don't choose carefully. This has been our travel towel for 2+ years now and I can't recommend it enough. It's fast-drying, super absorbent and is extremely thin. It also doubles as a light blanket on cool plane rides, accompanied by my scarf "pillow"!
11. A secure lock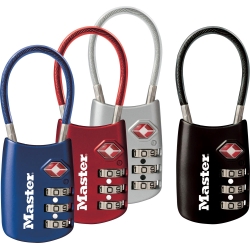 Nothing deflates that bursting sense of wanderlust more than having something stolen. As I discussed in my article on how to stay safe while travelling, locking your belongings is one of the simplest safeguards against theft.
We use the Master locks which are extremely lightweight. Unlike bulky metal locks, the thin and sturdy wiring of these can secure backpack zippers together – something we did when in transit through not-so-safe areas. Also, because it's TSA approved (as indicated by the red & white symbol), TSA workers know they can open & close the lock without breaking it open.
12. A scratch map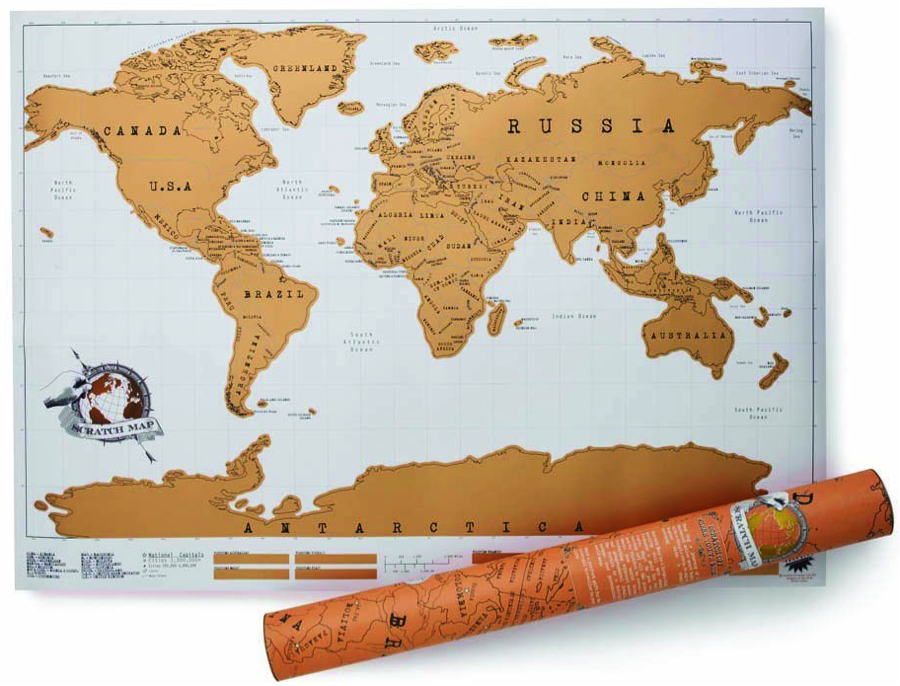 While this is arguably not as practical as the other items, those who are map-infatuated understand the satisfaction of tracking your globetrotting on a big honkin' map. I have this scratch map which comes with a handy tube for storage, looks great framed, and is insanely gratifying to scratch off.
---
So, now you see shopping for the minimalist traveller doesn't have to be challenging. Practical doesn't mean boring, and minimalist doesn't imply nadda. There are plenty of fun and useful travel tools out there, and I hope this list has inspired you to find your own!
So tell me, what are your biggest travel "must haves" this year?