No matter where you go or how long you travel, using a credit or debit card with no foreign transaction fees is one of the easiest ways to save money while travelling, period.
Currency exchange booths at airports and banks can be convenient, but a lot of your money goes towards exchange fees (e.g. $10 per exchange) and hidden commissions padded into poor exchange rates (especially the booths advertising "no commissions"). With a bit of research and planning, you can save hundreds, if not thousands of dollars in fees over the long-term!
Credit and debit cards with no foreign transaction fees are the cheapest, easiest ways to get money and make payments overseas. Credit cards are accepted worldwide, and ATMs are internationally networked through the Visa/Plus and Mastercard/Cirrus networks. You enter your PIN and withdraw your cash just like you would at home, while the exchange rates are automatically handled by the banks.
However, some credit and debit cards are better than others! For the majority of cards, banks still try to add commissions and fees to each payment or ATM withdrawal made abroad. Even if you don't travel a lot, these fees add up quickly.
We've rounded up the best credit and debit cards around the world that minimize or eliminate these fees, putting more money back into your adventure funds!
NOTE: These are cards to be used overseas to avoid foreign transaction fees. For the best all around travel points cards, check out the travel rewards cards section of CardRatings, as well as our free guide "How to Get Free Flights with Travel Credit Cards and Points"!
The best travel credit cards with no foreign transaction fees
Credit cards have various features that can make or break your travel savings. Ideally, these are the features to look for in a credit card:
Foreign transaction fee of 0%
Competitive points or cash-back rewards program (at least 1% of the purchase price)
Extra perks, like free car or travel insurance
Our top U.S. credit cards with no foreign transaction fees
Not only do the Chase Sapphire Preferred and Chase Sapphire Reserve cards have no foreign transaction fees, but they offer major sign-up bonuses that can already cover a free domestic flight. You also earn 2x-3x the points when spending on travel and dining worldwide, making them essential cards for travelling.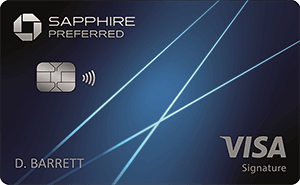 60,000 reward points (worth $750) after meeting the minimum spend of $4,000 in the first 3 months
$50 annual Ultimate Rewards Hotel Credit, 5x points for purchases on Chase Ultimate Rewards, 3x points on dining, and 2x points on all other travel purchases.
Points are worth 25% more on airfare, hotels, car rentals, and cruises when booking through Chase Ultimate Rewards (e.g. 60,000 points worth $750 toward travel)
Includes trip cancellation/interruption insurance, auto rental collision damage waiver, lost luggage insurance and more.

Can transfer your reward points to leading airline and hotel loyalty programs

No foreign transaction fees
Annual fee: $95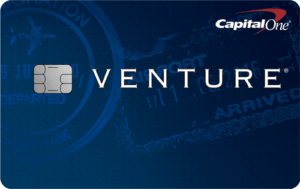 75,000 bonus miles (worth $750) once you spend $4,000 in the first 3 months
Up to $100 credit for Global Entry or TSA PreCheck
2 complimentary lounge visits per year to Capital One Lounges or to 100+ Plaza Premium Lounges
Earn 5x miles on hotels and rental cars booked through Capital One Travel
No foreign transaction fees
Miles don't expire. Book flights, hotels, or transfer points to 10+ travel loyalty programs.
Annual fee: $95
Americans have the cream of the crop when it comes to credit card options, and they're constantly improving. We highly recommend checking out the No Foreign Transaction Fees section on CardRatings.com for up-to-date card comparisons and sign-up bonuses.
Not from the U.S.? Check your country below to see what's best for you!
The best travel debit cards with no foreign transaction fees
These are the ideal features to look for in a debit card:
Foreign transaction rate of 0%
International ATM withdrawal fee of $0
Refund of third-party ATM withdrawal fees (This is rare, but it exists!)
Competitive points or cash-back rewards program (at least 1% of the purchase price)
Many banks around the world have come together to establish the Global ATM Alliance. If your card belongs to a bank in the alliance, you can make withdrawals from banks at other alliance member ATMs around the world without paying additional fees. Here's our roundup of the best debit cards for travel.
Essential tips for using debit and credit cards while travelling
1. Pay using a credit card whenever possible.
Foreign ATMs can still inflate their exchange rates and charge withdrawal fees, but a direct credit card payment only involves the credit card you signed up with in your home country. And with a good points or cashback program, this beats any other method of foreign payment.
Bottom line? Always pay with a credit card, but NEVER withdraw cash from an ATM with one. Credit cards charge interest on cash advances from the moment you withdraw it at the ATM.

2. Never take the option of paying in your own currency
Card terminals at shops and hotels will often detect that your card is from another country and offer to bill you in your home currency. Never choose this option – always pay in the foreign currency! The exchange rate offered will be inflated by the card terminal, so if you're using one of the credit cards recommended above, you will receive a much better exchange rate.
3. Inform your debit and credit card providers of your travels
Credit and debit cards are frequently being monitored by security departments for suspicious activity. If you're from the U.S. and you make an ATM withdrawal in Thailand when they don't know you're overseas, this could appear suspicious to your bank, and your card might be locked the next time you withdraw. Give your bank or credit card provider a call and let them know when and where you'll be travelling. Take it from us – you do not want to be stuck without cash and a useless card!
4. Obtain at least one debit and credit card on each of the Visa/Plus and MasterCard/Cirrus networks.
Even if you follow the advice in tip #3, it's possible your card could get locked anyway. On top of that, it's easy to find yourself in a situation where an ATM accepts only one network and not the other. For example, when we travelled in Japan, the only ATMs we could find that would even accept international cards were at 7-Eleven, and they only worked with cards on the Visa/Plus network. I speak from experience – there's nothing more stressful than needing more cash and not being able to withdraw it, so be prepared and bring multiple cards on multiple networks.
5. Consider a credit card with included insurance
The jury is still out on whether it's safe to rely on car and travel insurance that is sometimes provided by credit cards, and unfortunately, the only way to know for sure is to file a claim after the accident has happened. If you're concerned about insurance, its best to be safe and purchase it from the car rental company, but if not, you might as well pay with a credit card that offers car insurance and hope for the best if you do end up in an accident. We generally try to use American Express cards when thinking about insurance, as they are managing the insurance on the cards worldwide, whereas Visa/Mastercard insurance is often handled by the card's issuing bank, and may not be as straightforward to redeem.
6. Keep backup cards in your hotel room
If you lose all your credit and debit cards while overseas, you're going to be in quite the pickle. Always keep at least one extra card back at your accommodation in case your main card or entire wallet is lost or stolen while you're out.
7. Bring $100 USD as backup cash
When all else fails, U.S. dollars are the closest thing to a global currency that we have today. It's the most commonly accepted currency, not only at exchange booths, but even at shops and restaurants in other countries. If there are no ATMs in sight or your cards have been stolen, an emergency backup of U.S. dollars will get you out an emergency situation.
---
Do you have another card recommendation? Know something we don't? Write it in the comments below!
Psssst: for more guides like this, Like Us on Facebook and follow us on Twitter!
Thrifty Nomads has partnered with CardRatings for our coverage of credit card products. Thrifty Nomads and CardRatings may receive a commission from card issuers. Opinions expressed here are author's alone. Responses are not provided or commissioned by the bank advertiser. Responses have not been reviewed, approved or otherwise endorsed by the bank advertiser. It is not the bank advertiser's responsibility to ensure all posts and/or questions are answered.