Booking Sites
Flights
Hotels and Hostels
Car & RV Rentals
Tours
Trip Planning
One of the best ways to save money on a trip is to plan it yourself. You'll also be more likely to dodge tourist traps and have an authentic experience. Here's the tools we use to plan our own trips!
Money
In general, you want a few cards to bring (not just one – in case it gets lost!). Fee-free currency conversion, a good points or cashback program, and ideally one Visa and one Mastercard (some countries only accept one or the other).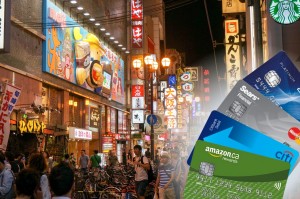 The most cost-effective ways to convert your money while travelling are, in order:
A (cashback/points) credit card with 0% currency conversion fees
ATM withdrawals using a card with no international withdrawal fees
As a last resort, converting your money at an exchange booth.
The card that you should use depends on the country you're from, so check out our full guide on the best travel credit and debit cards for the full rundown!
Gear
Luggage
The type of luggage we use depends on the length of trip and where we are going. These are the bags we choose from.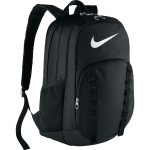 In addition to our main luggage, we always have a day bag for carrying our camera, water bottles, jackets, and anything else we need for the day. We use a
Nike backpack
for this. We've bought cheaper bags before only to have them break from overloading. It's worth investing in a sturdy day bag to secure your belongings.
Specialty Travel Gear
Photo Backup

What's worse than having your camera lost or stolen while on a trip? Losing all the photos that were stored on it. That's why we backup our photos religiously while we're on the road. We use Backblaze, which will backup an unlimited number of files on your laptop automatically over the internet, even the ones on an external hard drive! You can even access the files from the free mobile app. Recently, our external hard drive with all of our travel photos for the past 3 years decided to die, but we were able to recover everything thanks to our online backup. If you are only travelling with a phone and not a laptop, consider using iCloud Photo Library (iPhone and Mac) or Google Photos (Android + iPhone) to automatically back up your photos from your phone every time you're on wi-fi.
Blogging