Ever hear of those people who fly around the world for free – sometimes even first class – simply by racking up rewards with their credit card? For many, this method of travel seems complicated, time-consuming, and out of touch. The good news? It's really not that hard to get started in rewards game. In this article, we'll spell out exactly how to get begin using credit cards and rewards programs to earn FREE flights!
1. Sign up for rewards programs
Whether you're flying, renting a car, picking up a credit card, or utilizing a shopping portal, signing up for a rewards program is the very first step you need to take. Here are some of the best airline programs to sign up for:
British Airways partners with American Airlines, which means you can redeem your Avios for domestic as well as international flights. It's good to have miles with each of these programs, since they have different redemption requirements (some fare-based vs. distance based). Depending on the ticket you're booking, it could work out cheaper with British Airways than Alaska, or vice versa. Having miles in each account enables you to have options (and save points) when it's time to book.
2. Sign up for the best credit cards
Want to give your rewards account a major boost? Sign up for a rewards credit card. Every major airline has a co-branded credit card with a generous sign-up bonus. Most of these airline credit cards offer at least 1 mile per $1 spent on everything. With the right credit card, most people can earn enough miles each year to cover at least one roundtrip ticket.
To see the latest and greatest credit cards on offer, check out the Travel Rewards Credit Cards section of CardRatings.com. This page is constantly kept up-to-date with the best sign-up offers available at all times.
Here are some of our favorite credit cards out there right now:
What can you do with these points? Transfer them to travel partners like Southwest, United, and Hyatt. Redeem your points through the Ultimate Rewards Travel Portal and the sign-up bonus is worth about $750.
While the $550 annual fee on the Reserve sounds steep, it's partially off-set by a $300 annual travel credit and $100 towards Global Entry or TSA PreCheck application fees. All of this makes the Chase Sapphire Reserve an exceptional card for anyone who wants to earn free flights and a slew of travel perks. But if the annual fee is too much of a commitment to start with, the Preferred card is still a solid choice. Read more and compare this card with other top credit cards.
So, why bother with these cards? Marriott Bonvoy is a new points program that unifies the Marriott Rewards, Ritz-Carlton Rewards, and SPG programs together under one set of benefits. It's an exceptional rewards program, with free nights starting at just 2,000 points, and with all these reward programs under one roof, you have flexibility in how to use them for hotel stays.
The best part? Starwood points transfer to over 30 airlines at a 3:1 ratio with most programs, with a 5,000 mile bonus for every 60,000 points transferred. As an added bonus, the Boundless card gives you automatic Silver Elite Status, with path to Gold Status when you spend $35,000 on purchases each account year. The Marriott Bonvoy Boundless card has a $95 annual fee, which is absolutely worth it if you are sure to use the card and its benefits. If you find the annual fee off-putting, the Marriott Bonvoy Bold card has no annual fee, but you will earn points at up to half the rate that you would on the Boundless card. Bottom line, both of the Marriott Bonvoy cards offer flexibility and low redemption rates, making either one a great choice.
Barclay AAdvantage Aviator Red World Elite MasterCard
Sign-up bonus: 50,000 miles after your first purchase and paying the $99 annual fee within the first 90 days
Rewards: 2 AAdvantage miles per $1 spent on eligible American Airlines purchases, 1 mile per $1 spent elsewhere
Perks: First checked bag free and preferred boarding with American Airlines, no foreign transaction fees
Annual fee: $95
Want to earn tons of valuable miles without large spending requirements? The Barclay AAdvantage Aviator Red World Elite MasterCard offers 50,000 bonus miles after making a single purchase and paying the $99 annual fee in the first 90 days. A free checked bag for the cardholder and up to 4 companions, a 10% rebate on mileage redemptions (up to 10,000 per year), and 25% savings on in-flight meal purchases all make this card a keeper long term.
3. Sign up for dining programs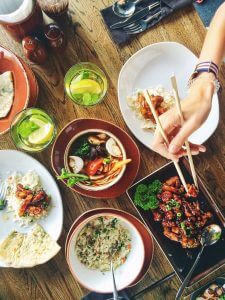 We all dine out occasionally, so why not earn points while doing it? Every major airline partners with a dining rewards network, which pays out 1 – 8 points per $1 spent at participating restaurants. All you have to do is sign-up and register your credit card – preferably one that earns rewards. Every time you use your registered credit card to dine at a participating restaurant, you'll earn bonus miles!
While you can sign up for every dining rewards program out there, keep in mind that you cannot register the same credit card with multiple programs. My recommendation is to register credit cards that earn bonus miles on dining. That way, you'll earn the most miles possible.
In addition to points earned on restaurant spending, many dining rewards programs also offer first-dine bonuses as an incentive. These incentives are usually offered during the first 30 days of membership, so you'll want to sign up only when you're ready to take advantage of these bonuses. Here are some recommended ones to start:
1,000 miles after spending $30 or more on your first restaurant visit within 30 days.
Standard earnings: 1 – 5 miles per $1 spent.
Earn 1,500 bonus miles after spending $25 on your first restaurant visit within 30 days. Earn 500 bonus miles on each of the next 3 visits.
Standard earnings: 1 – 5 miles per $1 spent
Earn 500 bonus miles after spending $25 or more on your first restaurant visit within 30 days. Earn 250 bonus miles each. after spending $25 or more on your second and third visit.
Standard earnings: 3 miles per $1 spent (if you opt not to receive notifications).
Earn 1,500 bonus miles after $25 or more on your first restaurant visit within 30 days. Earn 500 bonus miles on each of the next 3 visits.
Standard earnings: 1 – 5 miles per $1 spent
4. Manage your rewards and mileage programs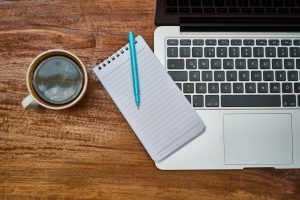 Tracking multiple rewards programs can get complicated. Luckily, there's Award Wallet to do it for us. Award Wallet keeps track of account balances, expiration dates, and even travel plans – free of charge! It's ideal not just for keeping track of point balances (especially if you're managing accounts for multiple people), but you'll also receive notifications when your balance is about to expire. This way, you'll never miss out on free fights from points expiry.
5. Hit the minimum spend requirements on credit cards
One of the worst things anyone can do in regards to rewards credit cards is miss out on the sign-up bonus because they didn't hit the minimum spending requirement. Spending requirements can range from $1 – $10,000. By charging your everyday spending and household bills to these cards, you can easily complete most spending requirements. Here are some tips for hitting the minimum spending required for sign-up bonuses, with minimum out of pocket cost:
Is a friend or family member having a birthday soon? Now is a great time to buy a gift!
Do you frequently shop at a particular grocery store or gas station? Consider buying a gift card.
Are you manually paying phone and utility bills? Enrol in automatic billing to your credit card.
6. Strategically spend to earn points quickly
Want to earn points quickly? If earning 1 point at a time isn't enough, there are lots of ways to ramp up your earnings:
Use referral programs
Once your credit card sign-up bonus has posted and your miles spent, you probably want to keep earning them, preferably at a higher rate than 1 mile per $1 spent. That's where referral bonuses come into play. Many banks – including Chase, Discover, and American Express – allow cardholders to earn bonus points for referring their friends. These bonuses can range from $50 to 10,000 points. All you have to do is login to your account, send your friend a referral link, and when they get approved you'll earn bonus points. Easy!
Use online shopping portals
Every major airline has its own shopping portals, where members can earn bonus miles for shopping online. You can earn up to 30 miles per $1 spent by utilizing airline shopping portals to make your online purchases. A quick Google search for the rewards program of your choice + "shopping portal" will turn up the results you're looking for. Some airlines even offer apps that help you earn bonus miles on in-store purchases, like the United MileagePlus X app.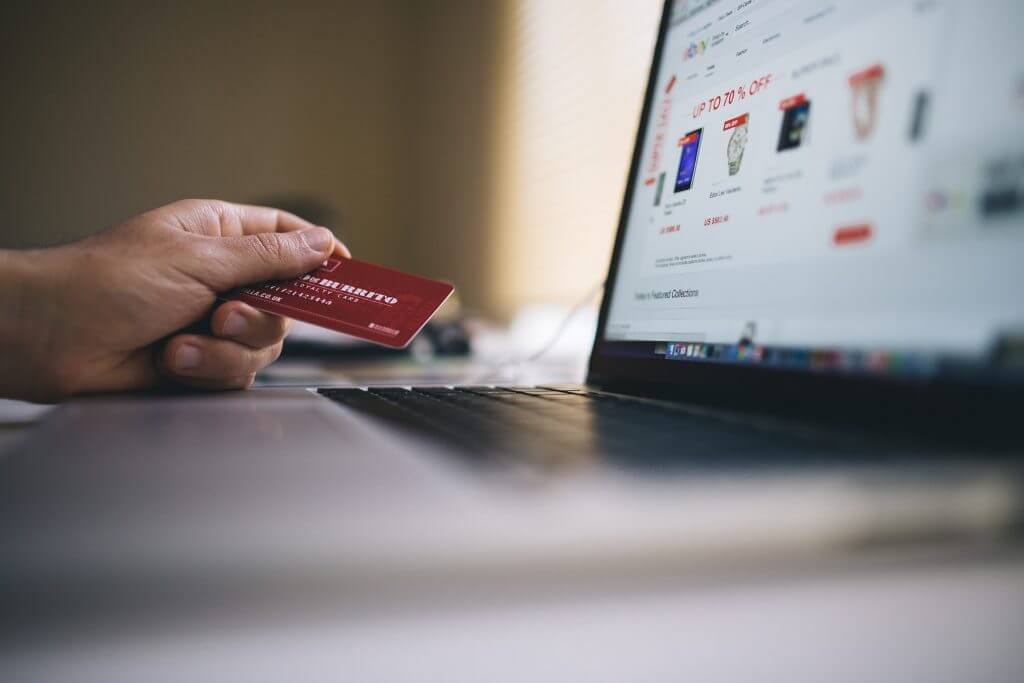 Shop during points promotions
Speaking of shopping portals, there are times of the year when shopping portals offer bonus points for meeting certain spending thresholds. An easy way to get in on these bonuses is to opt in to receive notifications. You'll get emails around major holidays, offering you tons of bonus points for purchasing gifts, flowers, and merchandise at select online merchants. The earnings really stack up, especially if you combine them with the rewards from a credit card. Which brings me to my next point…
Double dipping
Double dipping is when you earn points for a single rewards program from several sources at a single time. For instance, this can happen if using a credit card that earns frequent flyer points at a gas station, when that gas station already awards frequent flyer points on every purchase – thus earning you 2x the points. Look for opportunities to double dip – whether it's online shopping portals or dining rewards programs, opportunities to earn miles from several sources on one purchase are plentiful.
7. Earn elite status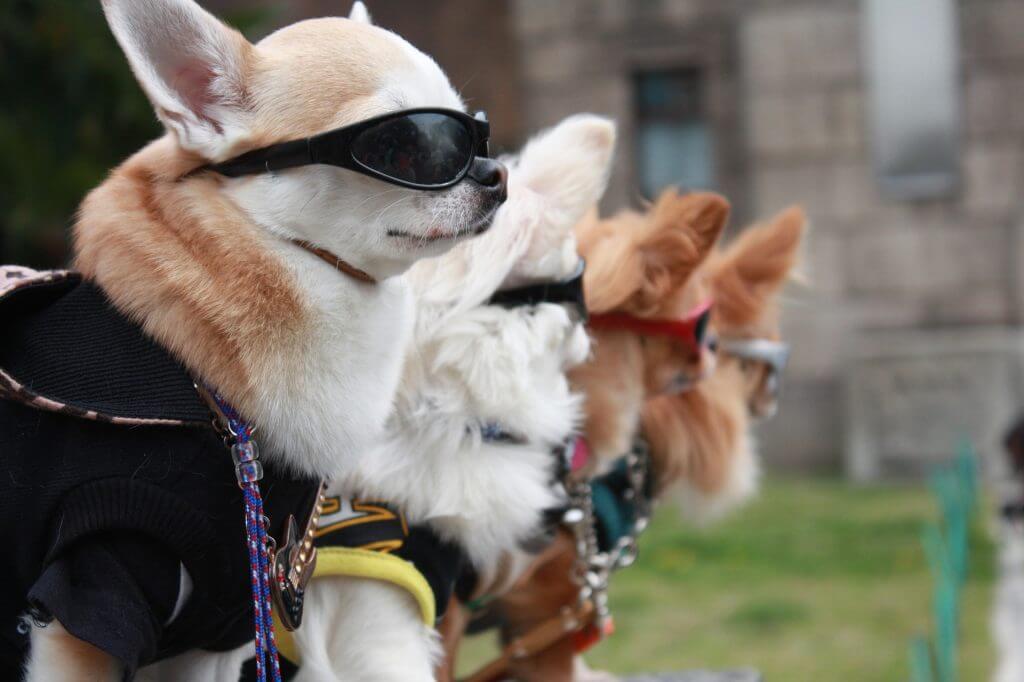 Earning elite status can be incredibly useful if you're a frequent traveler. Elite members not only get perks like free checked bags and bonus miles, but they also qualify for seat upgrades. Earning top-tier airline status nowadays requires 100,000 – 125,000 elite qualifying miles as well as $12,000 – $15,000 elite qualifying dollars (i.e. money spent on airfare). Lucky for you all, there are ways to get around all of this:
Fly with partner airlines: In the old days, points gurus would conduct mileage runs; that is, booking a bunch of cheap fares and hopping between airports to meet status requirements. Nowadays, that's more difficult with revenue requirements in place. Mileage runners are able to get around the domestic airline revenue requirement by booking mileage runs with partner airlines. For example, if you're trying to earn status with American, book a mileage run with one of their partners. American doesn't know what you paid for a partner fare, which can often work out in your favor in terms of meeting revenue requirements for elite status. Do not use this strategy to book flights for the sole purpose of reaching elite status. Flights are one of the largest carbon contributors in the transport sector, so only use this strategy if it's somewhere you already plan to go.
While this strategy works for some, it does a lot of harm environmentally given the greenhouse gas emissions of a single short-haul flight.
Credit card sign-ups: You can get around airline elite status requirements by picking up airline credit cards. Some of them will offer elite qualifying miles and dollars to help you earn status faster.
8. Keep in the know-how of deals and events to grow your earnings
The best way to stay on top of this game is to follow the right people. Reddit and FlyerTalk are two of the main forums where folks gather to share tips and tricks. More of a deal junkie? Then join Twitter and be sure to follow accounts like @Airfarewatchdog, @SecretFlying, and @TheflightDeal for incredible airfare deals around the world.
9. Redeem points & miles wisely
Last but not least, to get the most out of your miles you'll want to redeem them in the most effective way possible. One way to do this is by redeeming miles for first and business class. Two years ago, I redeemed around 1 million miles and points for a trip to Asia, valued at $95,000. I got incredible value out of my rewards by using them for high-end hotels and premium cabin seats.
But not everyone wants to redeem miles to sit up front. In that case, I recommend assigning a value to your points and comparing it against revenue fares. Blogs like Frugal Travel Guy regularly publish point valuations for readers who don't know how to do that on their own. Regardless of whether you redeem miles for an economy or fist class seat, an easy way to get more value out of it is by taking advantage of free stopovers.
The Thrifty Gist
Thrifty Nomads has partnered with CardRatings for our coverage of credit card products. Thrifty Nomads and CardRatings may receive a commission from card issuers. Opinions expressed here are author's alone. Responses are not provided or commissioned by the bank advertiser. Responses have not been reviewed, approved or otherwise endorsed by the bank advertiser. It is not the bank advertiser's responsibility to ensure all posts and/or questions are answered.