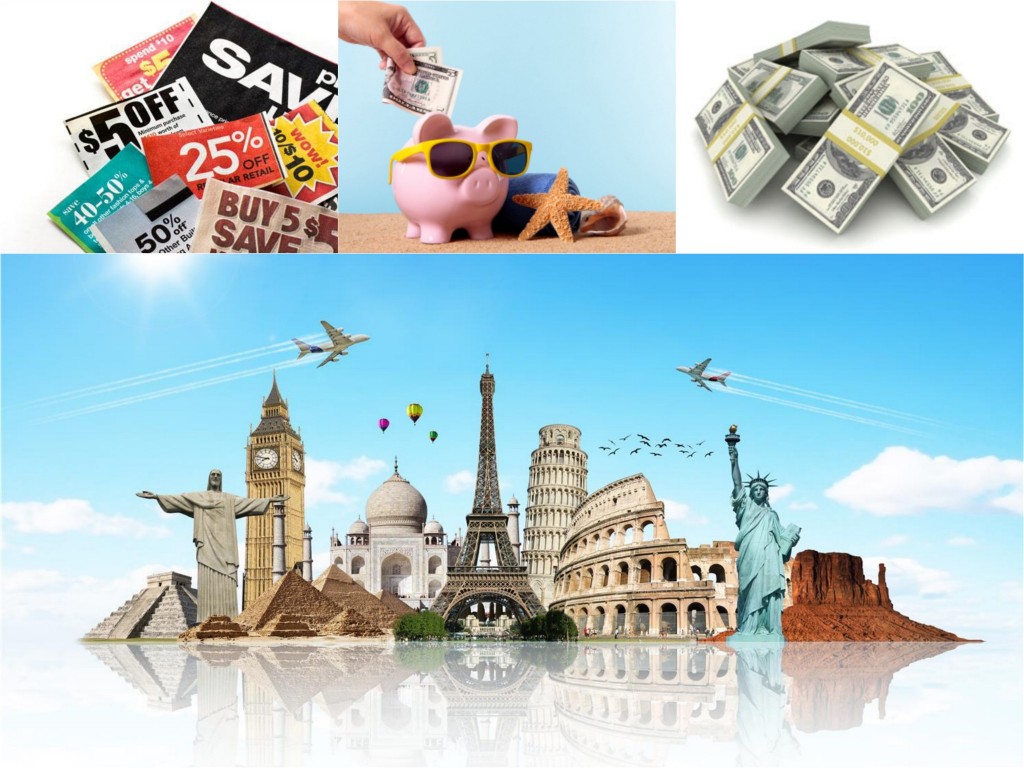 While I've laid out the steps required to begin couponing in my easy step-by-step guide, you may still have some burning queries about the art of extreme couponing. So, to help you out, here's a little Q&A from my thrifty friends, Erin and Alicia. A huge shoutout to them for sharing their tips to help you save for travel from home!
1. Why did you start couponing?
Erin: I loved those Extreme Couponing TV shows – I was impressed by the quantity of items and how little they ended up paying. I thought that this was only possible in the United States, but found there were many ways of doing it in Canada as well. (Note: the Youtube rabbit hole of Extreme Couponing best illustrates how crazy couponing can be in the U.S.).
Alicia: I began couponing about a year ago – I needed a hobby of my own and combined my love of grocery shopping with my love of saving money so I can afford going on trips with my family. 
2. How often do you use coupons?
Erin: I use coupons a few times a month. Before when I had more time I would go often depending on the weekly flyers and match up deals.
Alicia: I use coupons every single time I shop – I feel awful when I have to pay full price for an item! Once you start, you won't want to stop knowing how much you could be saving.
3. What stores do you typically use coupons at?
Erin: I usually coupon at Walmart (Target as well before they started to close) because they will price match any other stores flyers/ deals, and will likely have more items in stock. There are coupon limits per item, but usually you can get a lot done in one shop.
Alicia: My favourite stores to coupon are Real Canadian Superstore and Walmart.
4. What are the most popular items you use coupons for?
Erin: The most popular items you can get coupons for would be cleaning products, air fresheners, dish soap, laundry detergent, and snack foods (granola bars, etc). It's more difficult to get coupons on fresh produce, although you can usually find some under cashback apps through your phone.
Alicia: I almost always have coupons for toothpaste or toothbrushes and usually can obtain those for free and sometimes with overage (they pay you/take money off your bill) which ends up paying for my other items.
I love using fresh produce coupons especially for berries (raspberries/blackberries) from Driscoll's berry community. 
5. How much would you estimate you save each month from couponing?
Erin: I can save over $100 a month easy if I put a little time into organizing it.
Alicia: My family of four used to be around $450-500 a month for groceries. From couponing/price matching we now spend under $300-350 a month. A valuable savings of $100-150/month!
6. Couponing seems like a lot of research and work. Would you say the pay-off is worth the effort?
Erin: If you're organized it really doesn't take too much time. When you get coupons just put the ones you want in a coupon binder with the plastic sleeves and you know what is available before it expires. Each week when you get the flyers in the paper, take a quick look through for your grocery list and see if any specials match up with the coupons you have. You can then take all the different flyers and coupons and do one shop at Walmart.
Alicia: The pay-off is extremely worth it! If you can dedicate 1-2hrs a week to it, you could save $25-50 a week (equivocates to making $25-50 an hour!!).
7. What is your best or proudest coupon purchase?
Erin: I had over 30 boxes of cracker chips for free, I just paid the taxes on them. It was two carts full! I was able to use it for a charity project that I was involved with for the homeless and made care packages. Each person received a whole box of these in their package. By getting those items for near free, it saved our group over $100 and we were able to get more items because of it.
Alicia: Once I used coupons and overage from coupons to purchase over $250 worth of grocery/health products for around $5! (See photo below)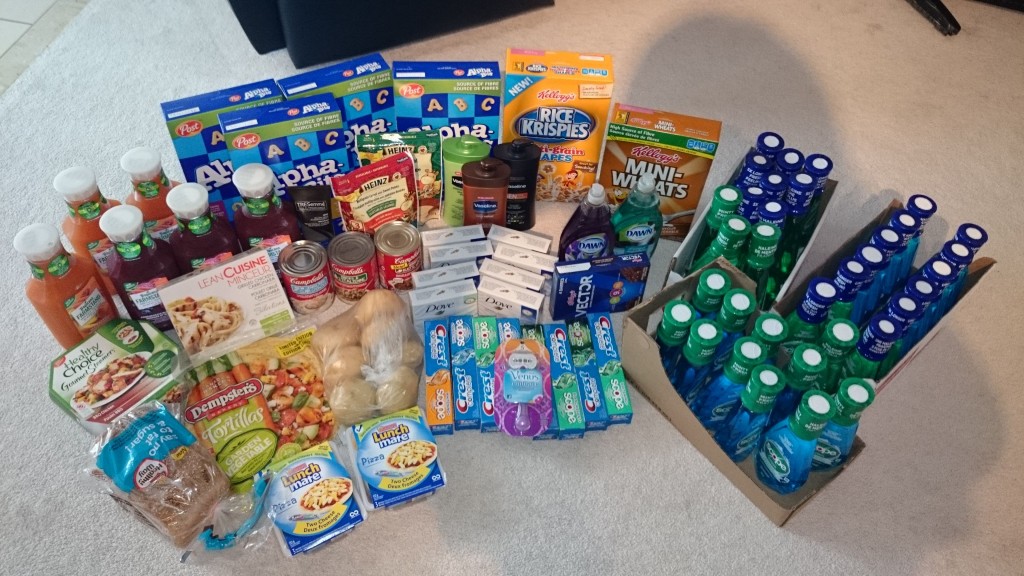 Evidently, couponing weighs in as a worthwhile thrifty lifestyle change. It involves minimal effort and adds up to easy travel savings. In addition, you can also use it to give back to your community as Alicia and Erin have done, meaning thrifty savings for all!
A simple change in mentality is all it takes: it's not a question of whether you have the time, but whether you'll make the time. Remember: small changes = big savings. Happy couponing!