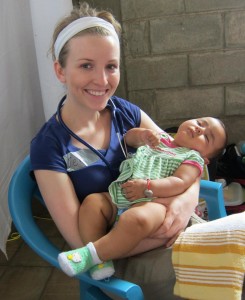 As a well-travelled Registered Nurse who's worked in Infectious Diseases and the ER, I like to think I can offer sound health advice around travel.
Pre-departure prep is a mind-numbing aspect of a trip, but is crucial. No one envisions their epic adventures involving frantic calls home to cover unexpected hospital bills, or being denied entry to a country, for not getting their Yellow Fever vaccine.
As a nurse who's been incurably infected with the travel bug, I've got your back here. Here's what you need to do to keep healthy for a trip, long before you've even left home!
1. Get vaccinated.

Where do you begin in knowing which vaccines to get? Here's what you need to do:
Be informed about which diseases are prevalent in your intended destination(s). Check your government's website for reputable info here: 

Australia

, 

Canada

, 

U.S.

, 

U.K.

 and New Zealand. Always direct any questions to your doctor or nurse practitioner (NP), not Dr. Google.
Visit your local travel clinic or doctor/NP 6-8 weeks pre-departure to get vaccinated. Some vaccines are multi-dose and must be given weeks apart, so factor this in your timing. Bring your vaccination record/card (typically a yellow booklet – if you don't have one, ask for one). Note: it pays to shop around for travel clinics, as many charge wildly different prices for the visit and the vaccines.
Pack your vaccine card/record to bring travelling. Some countries

won't allow entry

if you can't prove you've received certain vaccines – see below for details.
I can't give one-size-fits-all advice on vaccines here, because different parts of the world have different illnesses. Also, not all diseases have vaccines; some require preventative medication instead (e.g. malaria). Basically, it's super duper important that you don't just take my Internet advice. Have a face-to-face consultation with your health care provider to obtain information specific for your trip. 
As a guide, here's a general list of suggested & sometimes mandatory travel vaccines (outside of the ones you should already have):
Hepatitis A & B
Japanese encephalitis
Meningitis (mandatory in Saudi Arabia for travel during Hajj)
Rabies
Typhoid Fever
Yellow Fever (mandatory by the World Health Organisation in many countries throughout Africa, Asia, South America, and the Caribbean. Also required upon arrival in Australia if you've been in a Yellow Fever endemic country for 6+ days)
2. Pack a health kit.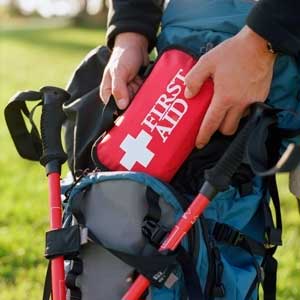 Your "health kit", or whatever you wish to call it, is simply what you pack to manage ailments & illnesses. As a minimalist traveller, I recommend asking yourself three questions of each item you pack:
Is this something I'll regret not packing if I need it?
If I don't pack this, will it be easy to find at my destination(s)?
How much should I bring, and/or, how often will I need this? (Hint: probably very little!)
Your health kit may look very different from mine. At the end of the day, just pack what you will likely need and nothing more. My health kit looks something like this:
Pain & fever: ibuprofen (Advil) or acetaminophen (Tylenol). As they both treat pain and fever, only one of these is needed.
Nausea/indigestion/motion sickness: anti-nauseants like diphenhydrimate (Gravol) or ginger tablets. Antacids  like "Pepto Bismul"  (Bismuth Subsalicylate) or "Tums" (calcium carbonate).
Dehydration: rehydration/electrolyte tablets, or be thrifty and 

make your own

 salt/sugar solution (equally as effective).
Infections: broad-spectrum oral antibiotic*.
Allergies & skin: oral antihistamine (e.g. Reactine, Allegra), polysporin (for scrapes & skin infections), hydrocortisone cream (for rashes).
*Note: you may have trouble getting a doctor to give you antibiotics to bring "just in case" and truly, not everyone needs this. If you have a tendency to get certain infections and can tell when you need antibiotics (e.g. kidney or bladder infections), then you may want to inquire.
Most traveller's diarrhea (and vomiting) is the body's way of expelling organisms from contaminated food or water. The best management is rehydration, and in hospital we try to treat patient's first with good ol' oral rehydration (e.g. juice, Gatorade, Pedialyte).
3. Stock up on prescription medications.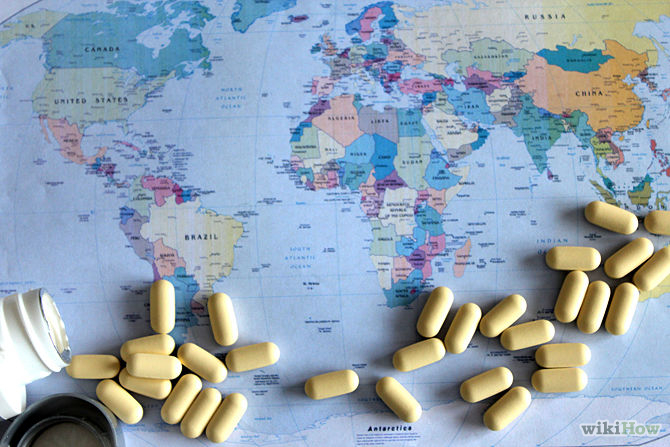 This only applies to those travelling long-term who take prescription medications (e.g. oral contraceptives, eye drops). Get an adequate supply for your time away. It's always advised to bring your prescription papers with you, should you be questioned by border or airport security about your medication.
4. Check travel advisories (with a grain of salt).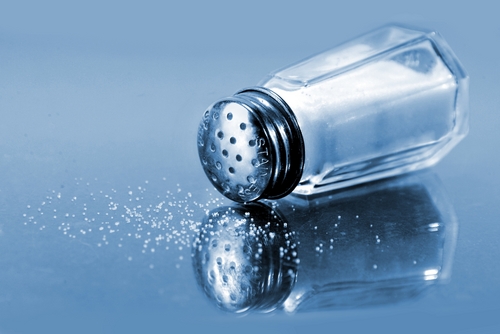 Are travel advisories exaggerated? Yep. But is it good to know of a cholera outbreak so you won't drink the water where you're headed? Definite yep!
Most travel advisories are pretty sensationalist. You're told to exercise a high degree of caution for essentially every country on earth. Ultimately though, the information is valuable to knowing specific health and safety issues, including common scams. It's worth skimming, especially for countries you are unfamiliar with.
5. Get travel insurance.

I'm about as frugal as they come, but gambling on having no health coverage is never, ever worth saving money. No matter how young, smart, or healthy you are, nothing can ensure your invincibility against requiring a clinic or hospital visit, period.
 World Nomads is one of the most popular travel insurers out there. They have a great reputation for several reasons:
Many reviews and successful reimbursements for claims made. Google searching will reveal many such success stories. Personally, a friend of ours was reimbursed for her stolen iPhone.

Recommended by travellers and travel companies alike, including Lonely Planet & Rough Guides.

Vast coverage, including travel to over 140 countries. You are insured on just about every activity, from adventure sports, white water rafting, to scuba diving. Better yet, what isn't covered is clearly stated on their site.
You can sign up for and further extend World Nomads insurance while travelling (few insurers allow this!).

Claims are made by simply filling them out online (others will have you jump through endless 1-800 hoops).

Beyond health, their coverage includes electronics theft and loss (as described in my article on 

how to travel safely

).
As I said, you can sign up for World Nomads while on the road, but I'd recommend doing it pre-departure to ensure it's not overlooked or forgotten when it's too late.
---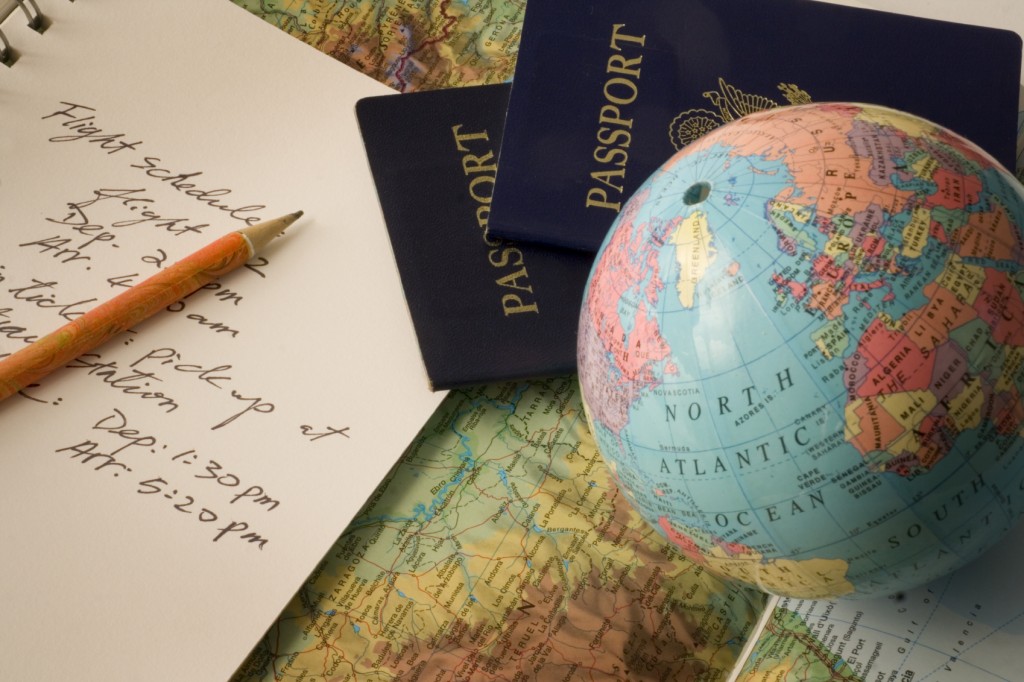 These days, preparing for long-term travel isn't really that complicated, but it is tedious. Plan ahead, adhere to a checklist (potentially this one, should you find it helpful!), and ensure that nothing important is missed to make the best of your travels!
---
Question or comment on how to prep for your upcoming trip? Leave a thought below!