I'll get the obvious straight outta the way here in saying that 2016 left us all some pretty crappy cards to deal with. On a lighter note, we asked you, dear readers, to lend us your feedback on the blog. Thankfully, that was pretty mood-boosting. You guys pretty much turned December right around (for us at least!).
141 of you took time out of your busy schedules and holiday bustle to tell us how we can make the blog even better. Not only did we get a sizeable amount of input, but you gave detailed feedback. From the bottom of our hearts, thank you!
We read every single comment – many of which brought grins to our faces and actual LOLs (I'll be honest, a couple even made me tear up! You guyyyys). We can only make the site better if you tell us what you'd like – and we're so glad you did. Here's what you said!
The Thrifty Gist
Overall, we got super encouraging input from you all. Here's hoping we can continue climbing the scale towards kick-ass-ness. This is your feedback in a bullet-list nutshell, with further deets below:
Thrifty Nomads was described as useful, informative, concise, and relatable
You guys really want more posts on travel hacks, how-to guides, work & travel related posts, and destination guides
You're most interested in posts on the following destinations: New Zealand, Japan, Italy, Iceland, Peru, China, South Africa, Cuba, Vietnam, India
Those wanting a newsletter would prefer it be monthly with travel deals highlighted within it
Your biggest challenges to travel were finding time and money to do so
What you want MOST from us next is videos and a travel app. An online travel budgeting course, Facebook live Q&As, reader meet-ups, and e-books were close runner-ups to what else you'd like to see us offer.
Things you love about the blog: honesty, practical tips, concise guides/format. Things you want more of: destination guides, camping info, more new content, articles for seniors & family travellers.
Where to from here?
So, we've taken a long hard look at your feedback to guide this year's planning. Here's what to expect from Thrifty Nomads for 2017!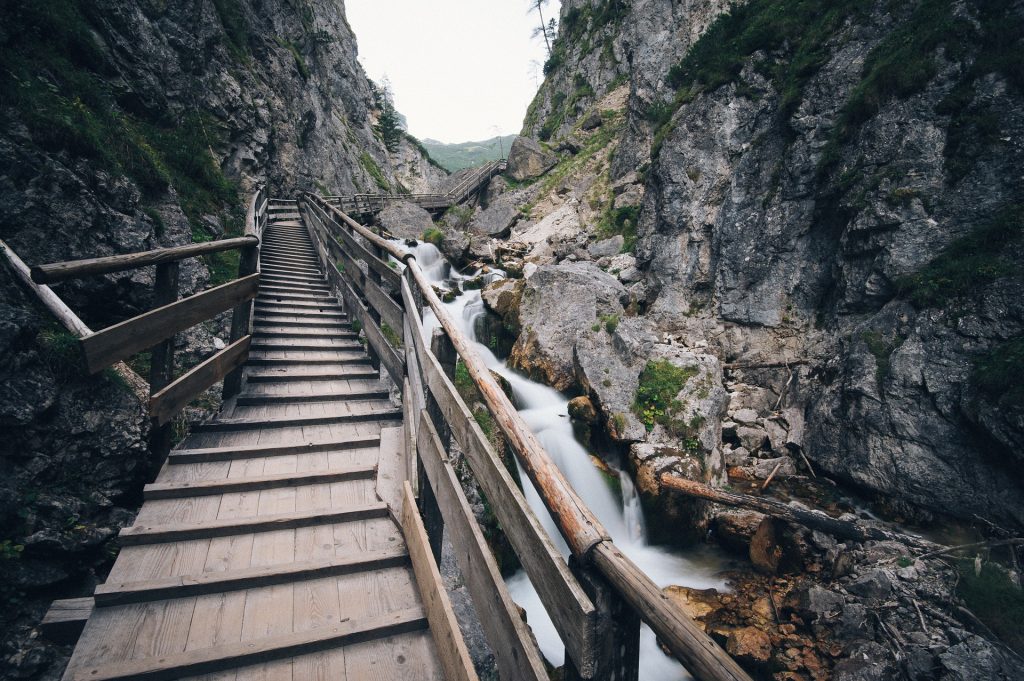 Yes, we will FINALLY be creating videos
For far too long we've said we will do travel videos. The truth is, we have thousands of hours of unedited travel footage since we first left Canada in 2013. ZOMG. To be honest, we just haven't made this a priority as it will be extremely time consuming to produce something we're proud of. This year though, we're keen to finally do it.
We've got some scripts and story boards already completed, and an inkling of which videos to roll out first. That being said, we'd love to know what kinds of videos you guys want to see and would find useful. Let us know below!
We'll be sharing more high-quality content regularly
To do so, we've decided it's high time we had a team of talented writers. I accepted that I just can't do it all (duh), nor do I want to try to. We'd like the blog to be a massive resource, and we just don't have all the expertise to do it ourselves. Having now put out a call for writers (psst, you can still apply here), I couldn't possibly be more thrilled. The talent and expertise coming in is unbelievable. In a word, I am STOKED!
So, this year you can expect a lot more new posts on the regular. Our writers will speak to topics we aren't experts in, including niche travel hacking, family travel, senior travel, solo travel, road trips we haven't done, and destinations we haven't been to like Iceland and Africa. Got a topic you're itching to know about? Holler below!
We'll be sending more newsletters with hot travel deals
This will be easier to achieve once we've got hot and fresh content being pumped out on the regular. We know you guys want to hear about great flight deals, error fares, and hot travel bargains. This year we'll be all on that. Don't want to miss out? Sign up for our newsletter here, we don't spam or nor share your deets with anyone else!
We might make a travel app, but we need to know what you want in it!
We were pretty surprised to see so many thumbs up for the creation of a travel app. This won't be our first plan of action, but we are curious to know what you guys would be after if we were to produce that. What do you want in a travel app? Destination guides? Budgeting tools? Inspiration? Give your feedback in the comments!
We'll be writing a lot more about travel hacking
We realize that time and money is still a huge travel constraint for many of you. We want to make travel more accessible, more realistic, and more believable for you to achieve. You can expect more how-to guide's around different aspects of travel hacking, including points racking and how to find flight deals. Cha-ching!
Once more, THANK YOU x10000000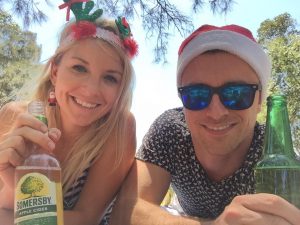 To wrap up, Ted & I want to extend our biggest thanks and a virtual hug (or high five if that's more your thing) to those who gave feedback. We are genuinely stoked about making people's travel dreams a reality, as we were once on the blah-train to retirement-land with minimal holiday time too. You can make travel happen, but it does require effort. We'd love to help you get there!
Got any other feedback, ideas, or criticism to offer on the blog? Please don't be shy – leave us your two cents in the comments. Thanks for reading & happy new year!