Once a sleepy, relatively isolated island, Iceland has recently become one of the hottest travel destinations on earth.
When I first went to Iceland in 2009, right after the country's famous 2008 financial collapse but before the 2010 volcanic eruption of Eyjafjallajökull, most people were dumbfounded as to what would draw me to this remote speck of land in the North Atlantic. By my fifth trip, in 2015, people no longer asked what drew me to Iceland. They knew—thanks to a plethora of press about Iceland and the staggeringly beautiful photos all over Instagram—and they were planning their own trips too. Now, if you haven't been to Iceland yet, you probably know someone who has, and if you are reading this guide, it's likely you are itching to go next.
Visitors go to marvel at the country's surreal landscapes: its windswept beaches, snow-capped mountains, and steaming geothermal valleys. To pet the friendly, adorably fuzzy Icelandic horses. To soak in hot springs in the snow, stare in awe of the Northern Lights dancing overhead, stand atop Europe's largest glacier, or bask in the spray of the continent's most powerful waterfall.
For a small country (roughly the size of the U.S. state of Ohio), Iceland is incredibly diverse, and packs so much punch into a compact space. Here's your ultimate guide to the wild, rugged, and stunningly beautiful country of Iceland.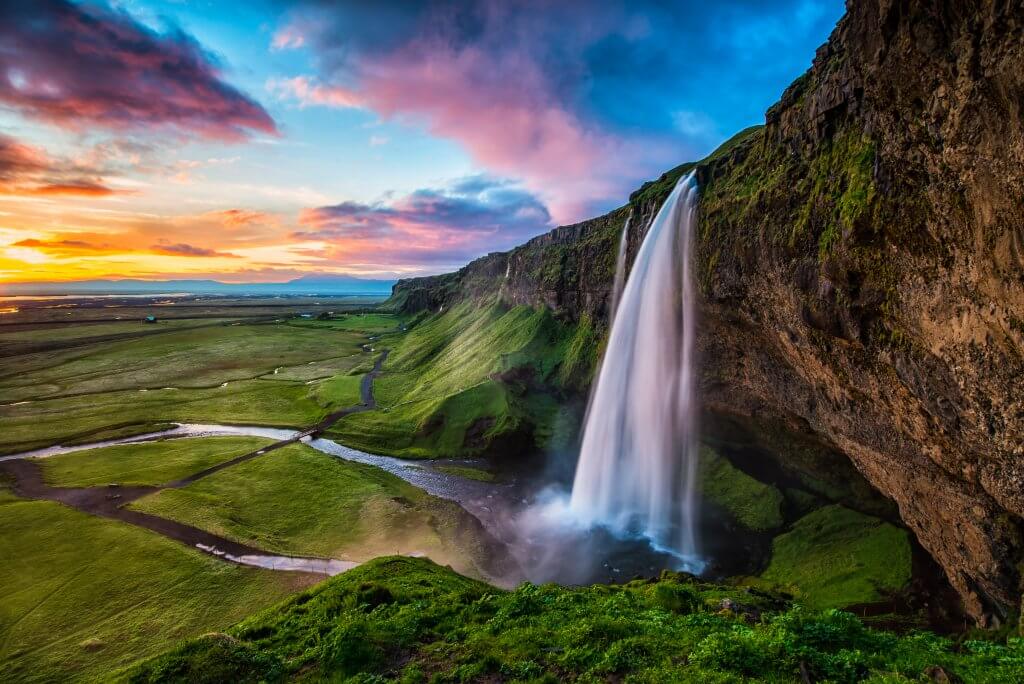 How much does a trip to Iceland cost?
Iceland is expensive, there's no getting around it. Food, activities, and hotel prices are on par with major cities like London and NYC. Think: $100 minimum for a charmless hotel room, $10 for a beer, $35-$40 for a dinner entree in a mid-range restaurant.
How much you spend will depend factors like what level of accommodation you choose, if you opt for a rental car, how many tours you take, how often you eat out, if you like to have a few drinks, and so on. A minimal budget for Iceland is $60-80 USD per person per day — and that's staying in a hostel dorm, cooking most of your own meals, skipping tours, and taking buses.
A mid-range budget is more like $200 USD per person per day. That provides some wiggle room for nicer accommodation, a rental car, a tour or two, and a few more meals out—though you could easily spend more.
However, there are ways to cut costs. Use HotelsCombined to break down both hostel and hotel options. In summer, camping is a great option; campsites cost about $10 per night and have showers and wifi. Buy snacks and meals at local grocery stores, and refill your water bottle from the tap (fun fact: Iceland's tap water is among the cleanest on earth). If you plan to drink, do as the locals do and stop by the airport duty free to save big on liquor. You can also check the weekly Reykjavik Grapevine for happy hour deals. And while there are some things you can't do without a tour (glacier trekking, for example), many of Iceland's best sights are free or cost just a few dollars.
Getting there
From the U.S. and Canada, Delta, Icelandair, American Airlines, Air Canada, and others connect dozens of airports with Iceland's Keflavik international airport, which is located in the southwest about 45 minutes from Reykjavik. To find the best flights prices, use a broad search engine like Skyscanner (which includes budget airlines) and select "entire month" to identify the cheapest dates to fly.
From Europe, it's even cheaper and easier to reach Iceland. In addition to Icelandair, several European carriers serve the island, including easyJet, British Airways, Wizz Air, KLM, and SAS. Prices from London start as low as $43 USD for a quick 3 hour flight. All of these airlines will appear in Skyscanner search results.
For travelers going to Europe from North America (or vice versa), Iceland is an easy stopover. All flights on Icelandair stop in Iceland, where passengers are allowed to extend their layover before continuing on, though this must be arranged at the time of booking. You can also extend your layover yourself with a multi-city search engine like Skyscanner or Momondo by following our guide to free extended layovers.
The budget airline WOW Air was instrumental in making Iceland more accessible and affordable to reach from both North America and Europe, but unfortunately, the airline went bankrupt in March 2019. Fortunately, the airline is under new ownership, and flights are scheduled to resume in October 2019, starting with 2 planes in operation, then 10-12 planes by summer 2020. If the airline operates like before, expect base prices as low as $99 each way, as well as frequent sales, especially around holidays like New Years and Black Friday. But like any budget airline, watch out for extra fees, as they charge for everything from carry-on luggage to bottled water.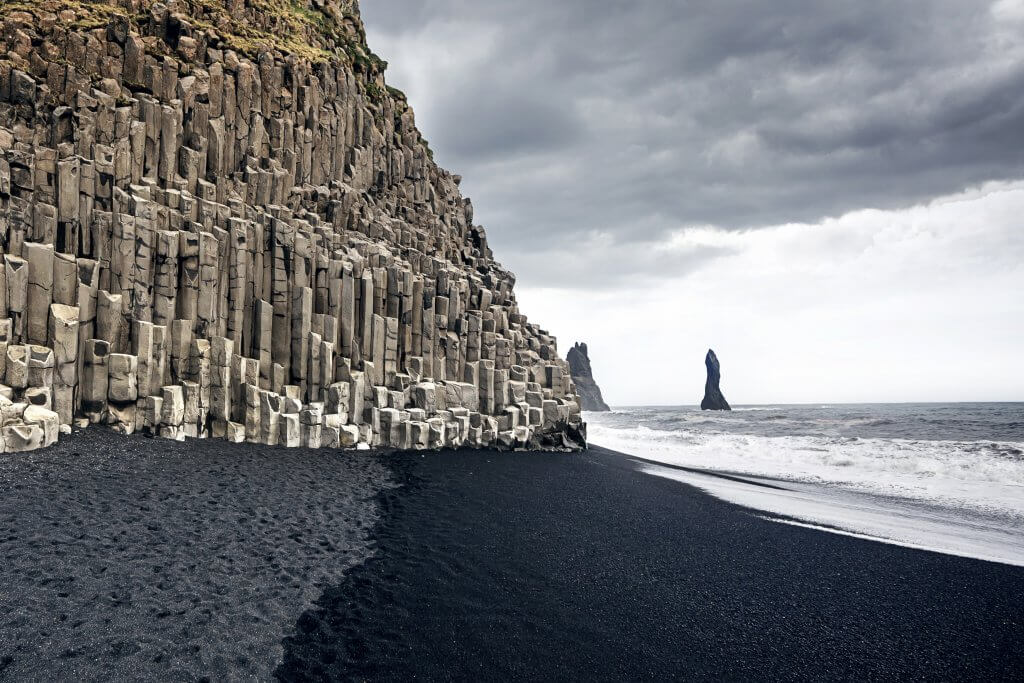 Highlights
Natural wonders
Iceland is known for its otherworldly landscapes. There are volcanic black sand beaches, absurdly shaped basalt cliffs, turquoise waterfalls, abundant hot springs, multi-colored rhyolite mountains, puffing volcanoes, brilliant glaciers, and more. Best of all, you don't even have to venture far from Reykjavik to see these natural wonders. Among the highlights are Reynisfjara black sand beach, the multi-tiered Dynjandi waterfall, Jökulsárlón glacial lagoon, Vatnajökull glacier, the Reykjadalur hot spring valley, and Katla volcano.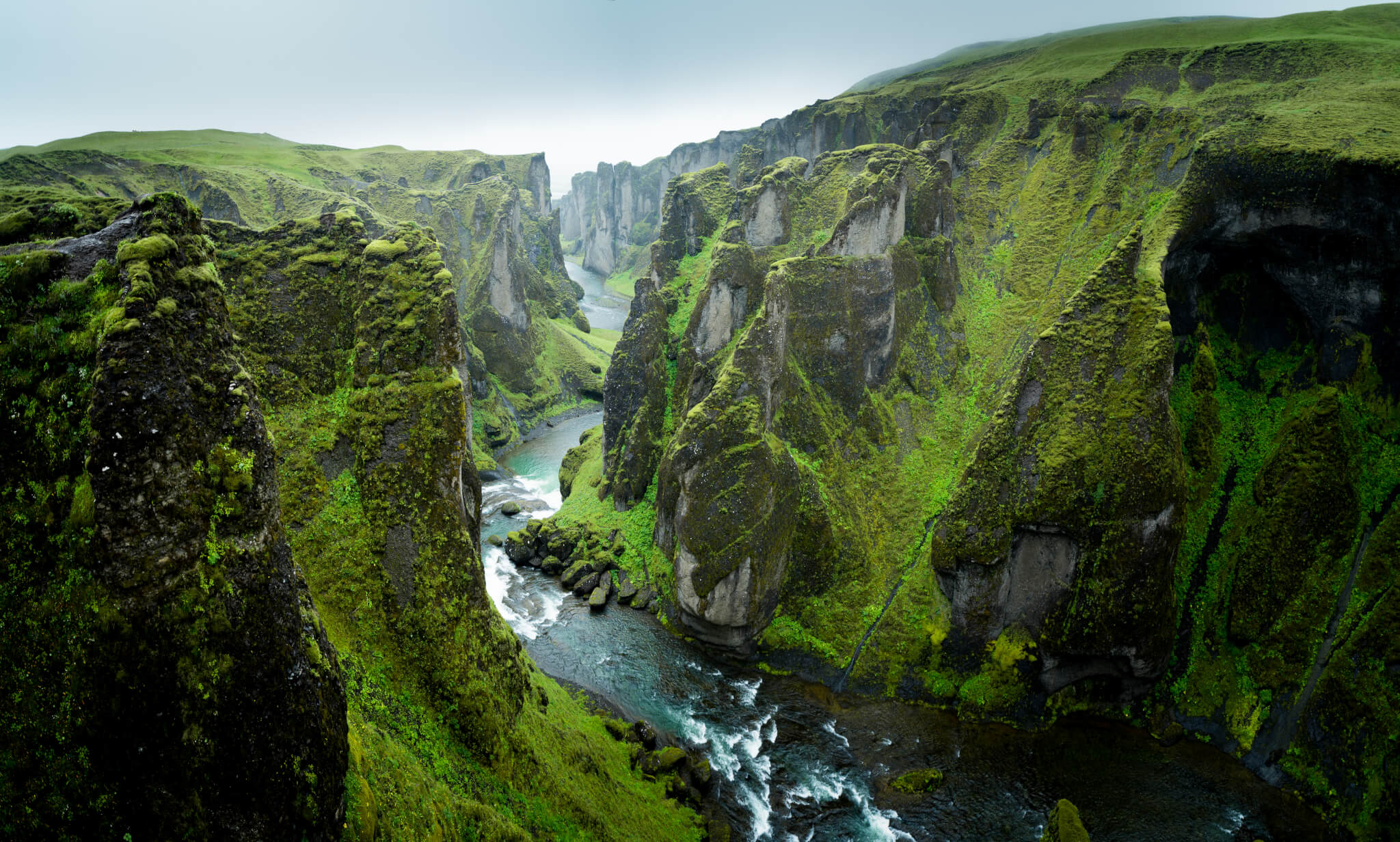 Pools and hot springs
The same geothermal activity that produces Iceland's volcanoes produces its hot springs—and lots of them. Some of the notable ones include Laugarvatn Fontana Spa, Secret Lagoon, and Myvatn Nature Baths. Nearly every town in Iceland has a geothermal pool open all year round (admission costs only a few dollars). Of course, the most famous hot spring is the Blue Lagoon, a man-made pool fed with mineral-rich milky blue geothermally heated water. It's located between Keflavik airport and Reykjavik, making it a great stop at the beginning or end of your trip. If you're based in Reykjavik, consider booking a return transfer with instant confirmation on GetYourGuide or Viator.
The Golden Circle
The Golden Circle is a route that connects three of southwest Iceland's most popular sights. In one day, you can watch a geysir erupt at Geysir, marvel at the thundering Gullfoss Waterfall, and walk between the rift of the Eurasian and North American tectonic plates at Thingvellir National Park. Not technically en route but worthy of stopping for are the nearby Friðheimar tomato restaurant and greenhouse, Fakasel Horse Theatre, Laugarvatn Fontana Spa, and Secret Lagoon. If basing yourself in Reykjavik, the top sights in The Golden Circle can easily be seen in a day trip booked with immediate confirmation and pickup from your hotel on GetYourGuide or Viator.
Reykjavik
While Iceland's natural wonders deserve the bulk of attention, Reykjavik itself begs space in your itinerary too. This small, cosmopolitan city is the northernmost capital in the world and home to two-thirds of Iceland's population. It also offers plenty to do, especially in inclimate weather. See the multimedia exhibits and excavated millennia-old Viking longhouse at the 871 +/- 2 Settlement Exhibition, wander the stunning Harpa opera house, or shop the Kolaportið weekend flea market. Reykjavik's nightlife is also not to be missed. On weekends, locals hit the streets around 1am and the clubs stay packed until 4 or 5 in the morning.
The Northern Lights
The Northern Lights, or Aurora Borealis, can be spotted over Iceland from early September to early April. However, seeing them is never guaranteed despite Iceland being one of the best places to see them. Good solar activity and a clear night sky are essential. The Icelandic Meteorological Office forecasts the conditions on a scale of 0-9, and brilliant shows can be seen when the level is as low as 2-3. Generally it's best to see the lights away from the city, but when they are particularly strong they are visible from Reykjavik. For more tips on seeing the Northern Lights, check out our guide here.
Sample Itinerary
While you could, technically, drive the entirety of Iceland's Ring Road (the main highway that encircles the island – not to be confused with the Golden Circle) in about 24 hours, it's far better to allow at least a week to take in all the sights—and allow for any weather delays.
The itinerary below assumes a trip in late spring, summer, or early fall. In winter (and especially if you don't have experience driving in snow), it's highly recommended to stick to the south coast, Golden Circle, and Reykjavik.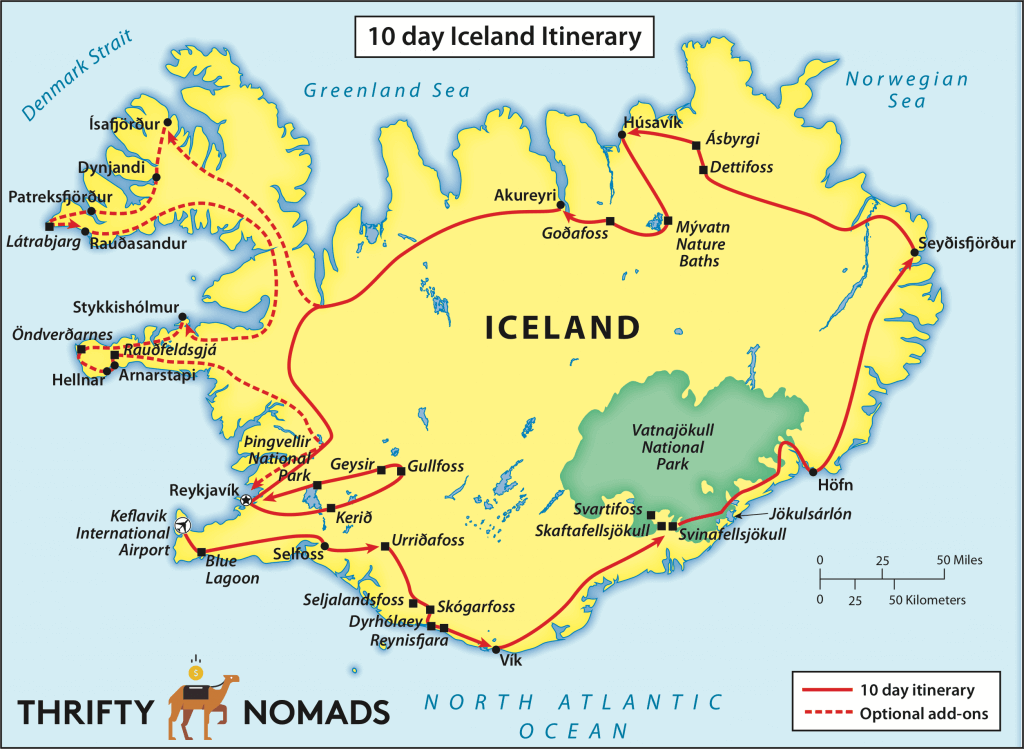 Day 1: From the airport, drive about 20 minutes to the Blue Lagoon. Soaking in its milky blue water is the perfect way to relax after hours cramped in a small airplane seat. Head southeast and stay the night in the small town of Selfoss. If not driving, book an airport transfer ahead of time.
Day 2: Drive east along Iceland's south coast for a day filled with waterfalls, including Urriðafoss, Seljalandsfoss, and Skógafoss. Admire the cliffs at Dyrhólaey and then step out onto the black sand beach at Reynisfjara. Stay the night in the small village of Vik.
Day 3: Spend the day in Vatnajökull National Park, home to two huge glaciers Skaftafellsjökull and Svínafellsjökull. Join an ice-climbing tour or hike through the park's Skaftafell wilderness area to the Svartifoss waterfall. In the afternoon, head farther east to Jökulsárlón, a stunning iceberg-dotted glacial lagoon where you can view the lagoon from shore or join a boat tour. Spend the night in Höfn, a seaside fishing village.
Day 4: Drive north to the quirky town of Seyðisfjörður in the less trodden East Fjords. Visit the Skaftfell Center for the Arts, head out on kayaking tour of the fjords, and snap instagram pics of the domed Tvisongur sound sculpture and the rainbow walkway leading to the blue Seyðisfjarðarkirkja church.
Day 5: Continuing northwest around the island, visit the most powerful waterfall in Europe, Dettifoss (just be prepared for a bone-jarring drive on a rough road) and then stop for a short hike around Ásbyrgi, a deep, horseshoe-shaped canyon that legend says was formed by the hoof of a Norse god's eight-legged horse. Spend the afternoon in Húsavík, the whale watching capital of Iceland. If it's whale season (spring through fall) go on a whale-watching tour; if not, stop by the Húsavík Whale Museum.
Day 6: Swing by the Mývatn Nature Baths, the north's less-crowded version of the Blue Lagoon, and stop to marvel at Goðafoss, the "waterfall of the gods." Spend the night in lively Akureyri, Iceland's second-largest city.
Day 7: Complete your circuit of Highway 1, the Ring Road, by driving back to Reykjavik. See the view from the top of Hallgrímskirkja, the city's iconic church; learn about Icelandic history at the 871+/- Settlement Museum, which features an ancient Viking longhouse and interactive exhibits; and treat yourself to a fantastic fish dinner at one of the city's great (but pricey) restaurants.
Day 8: Explore three of Iceland's most famous attractions, which together are called the Golden Circle. Start at Kerið; the volcanic crater lake isn't technically part of the Golden Circle, but it's on the way. Then head to Gullfoss, a massive waterfall that rivals Niagara Falls, and on to Geysir. Though the eponymous geyser here no longer erupts, a geyser called Strokkur does every 15 minutes or so. You could break up the day with a visit to one of the nearby hot springs, like Laugarvatn Fontana Spa or the Secret Lagoon. Then finish the loop with a stop at Þingvellir National Park. The site of Iceland's first parliament, it's also where two tectonic plates meet, and you can walk in the rift between them. If you aren't driving, a day tour is the easiest way to see the Golden Circle's highlights, and can be booked through GetYourGuide or Viator.
Day 9-10: With a few more days in Reykjavik, plan some organized activities, like riding on an adorably stout Icelandic horse, snorkeling in the Silfra rift, caving, an Icelandic cooking class at Salt Eldhús or a food tour or pub crawl of the city.
If you have an additional few days, add on the Snaefellsnes Peninsula (Rauðfeldsgjá, Arnarstapi, Hellnar, Öndverðarnes, and Stykkishólmur), the Westfjords (Ísafjörður, Dynjandi, Patreksfjörður, Látrabjarg, Rauðasandur), or both. Another option would be to detour off the Ring Road into the interior Highlands (only from late May to mid-September) and camp overnight at Landmannalaugar.
If you're limited on time, base yourself in Reykjavik. Allot one day for the city, one day for a day trip along the south coast or Golden Circle, and reserve one day for an activity like snorkeling the rift at Silfra or riding an Icelandic horse.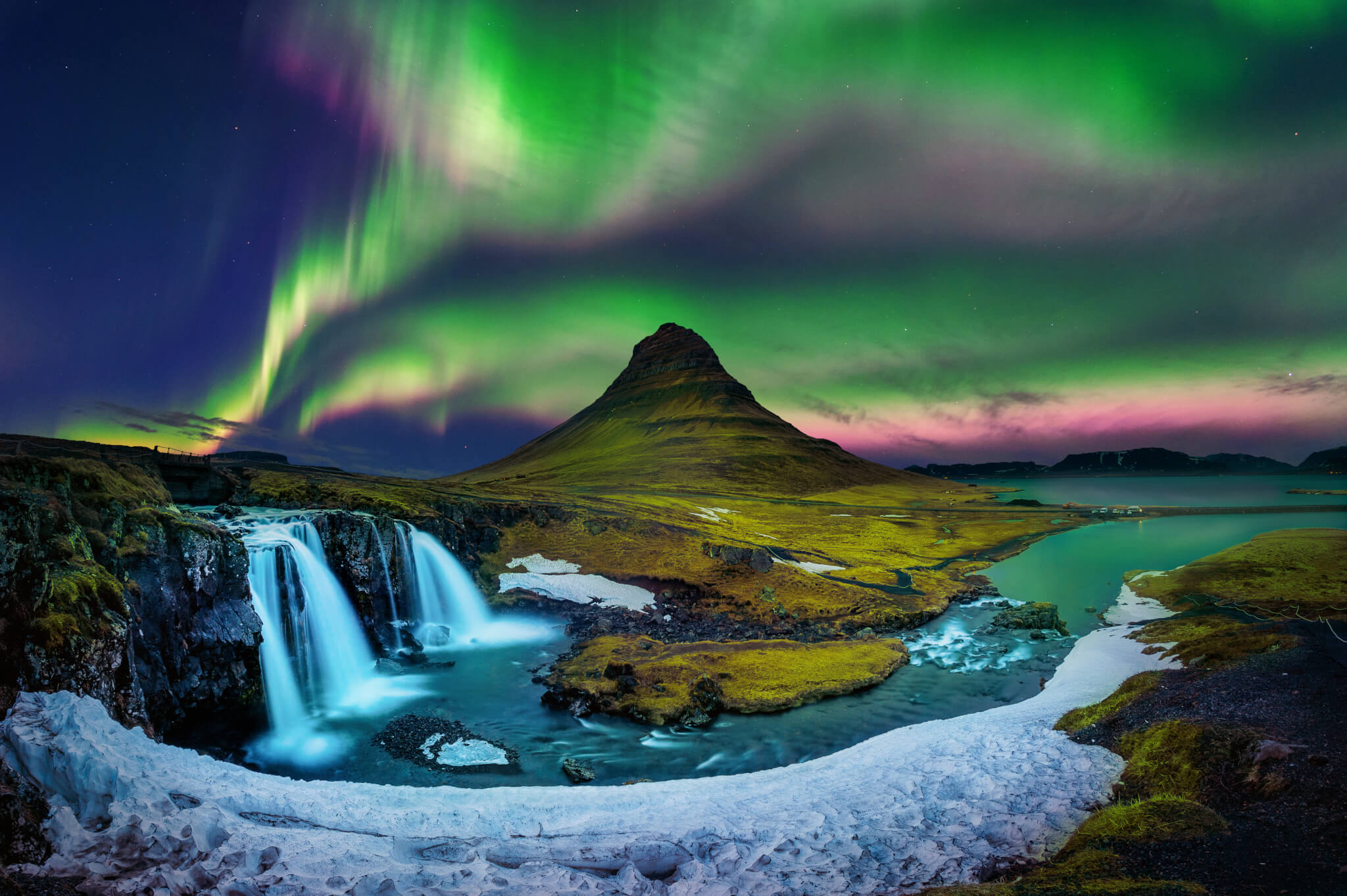 Where to Stay
As Iceland's popularity has grown, so has the number of accommodation options available to travelers. Iceland now offers a wide variety of accommodation through the country, though Reykjavik still has the most options. On the budget end, prices start at around $30-50 per night for a dorm bed in a hostel. A one-bedroom Airbnb or double room in a guesthouse is typically $100-$150 per night. Check both Airbnb and HotelsCombined to see the cheapest prices across major booking sites for homestays, hostels, and hotels.
In Reykjavik, the no-frills Guesthouse Sunna goes for around $100 per night and offers small kitchenettes, a free breakfast, and a great location near Hallgrimskirkja church. Worth a splurge at around $250 per night, the Kvosin Hotel and Room with a View both offer stylish, modern rooms with kitchens and excellent city views in the heart of downtown.
Outside the city, you'll find a range of hotels, lodges, Airbnbs, farmstays, guesthouses, b&bs, and cabins ranging from $100-$300 per night. Airbnb and Hey Iceland list apartments, cabins, guesthouses, and farm stays around the country.
When to Go
Iceland's peak season is June-August and it's easy to see why. Nearly the entire country is accessible, the sun shines for almost 24 hours per day, the weather is generally mild, purple lupines and other wildflowers dot the startlingly green landscape, and temperatures range from 48F-55F (8C-12C). However, this is also when prices are at their highest.
Low season is the cold winter months of November–February (aside from New Year's Eve and the annual Iceland Airwaves festival). Prices are at their lowest during these months—as are the temperatures, though Iceland's winter temperatures are actually on par with New York City's. Averages hover around 36F-39F (2C-3C), but strong winds can make it feel colder.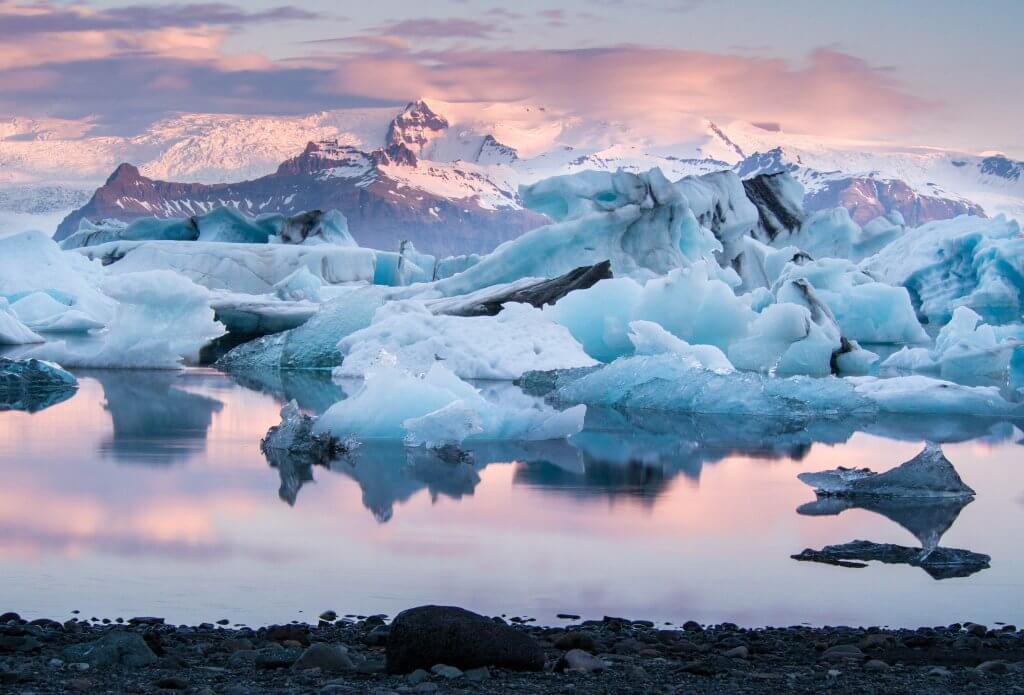 While you can still do many activities in the winter (even snorkeling!), there are some parts of the country you can't visit, such as the interior Highlands, and you need to allow more flexibility in your plans in case a storm makes travel impossible on some days. These downsides, however, are offset by an increased chance to see the Northern Lights.
Iceland's shoulder seasons are March-May and Sept-October. During these months the weather is relatively mild, crowds are fewer, and prices are lower. In May, spring flowers begin to bloom. In September, the lichen on the hills turns beautiful shades of yellow and orange. By March and October you may see some snow. There's also a chance to see the Northern Lights, which are generally visible from early September to early April.
Eating & Drinking
Iceland isn't known for its cuisine, at least outside its less enticing foods like boiled sheep's heads and rotten shark. While those foods are still consumed on special feast days like Þorrablót, they bear little resemblance to modern Icelandic food.
Among the can't-miss dishes that one must sample on a visit are:
     

Tender, free-range lamb, served braised, grilled, or in soup

     

Sweet langoustines (Norwegian lobster) served grilled with garlic and butter or in creamy soups

     

Skyr, a low fat yogurt-like dairy product used in dips and desserts or eaten on its own

     

Fish like cod, wolffish, plaice, haddock, and halibut.
As with accommodation, Reykjavik is home to the most options when it comes to dining in Iceland. For a splurge, head to Kol, which serves creative cocktails and specializes in grilled fish and meats, or check out Dill, Iceland's first Michelin-starred restaurant, which serves a prix fixe menu focused on using traditional ingredients in new ways. At either, expect to spend about $100 per person for dinner, not including drinks.
For a mid-range meal, try Icelandic Fish and Chips, which offers a healthier take on the classic dish, with fish fried in organic spelt batter and potatoes served with low-fat skyr-based dips. There's also Eldsmiðjan, an Icelandic pizza chain, or Noodle Station, which serves hearty bowls of chicken or beef soup for around $13.
The cheapest meal in the country is also one of the most quintessential: the hot dog. For $4, get one loaded with raw and fried onions, ketchup, sweet brown mustard, and remoulade. The most famous place to get one is in Reykjavik at Bæjarins Beztu Pylsur, but you can find them at just about any gas station or convenience store in Iceland.
Alcohol is extremely expensive in Iceland, with a beer costing around $8-$12 and cocktails ranging from $15-20, however, many bars offer happy hour specials. There are several craft breweries in Iceland (sample their beers at bars like Kaldi or Bryggjan Brugghús) and a growing craft cocktail scene (like at the aforementioned Kol or Slippbarinn). If you're up for a challenge, try Brennivín, an anise-flavored liquor that's known as "The Black Death."
Transportation
Iceland has one of the highest rates of per capita car ownership in the world, and a correspondingly poor public transportation system. The FlyBus (cheapest on GetYourGuide) provides affordable, reliable transport from Keflavik airport to Reykjavik and within Reykjavik there are city buses and taxis (though the downtown is compact and easily walkable). But if you want to go exploring beyond Reykjavik—and you should—your best bets are to either join a tour (we recommend browsing GetYourGuide and Viator) or rent a car. Car rentals cost about $100 per day (more if it's peak summer or you want 4WD) and gas costs almost $2 per liter. Use BookingBuddy to find the best price across major car rental websites from one place.
During the peak summer months, a network of long-distance buses connects Reykjavik to major towns and points of interest, including the interior Highlands, but you'll need to plan ahead as there's often only one bus per day. Some travelers have reported great success with hitchhiking as well, but this is only recommended during peak summer; in off season or on less-traveled roads you could be waiting hours until the next car comes by.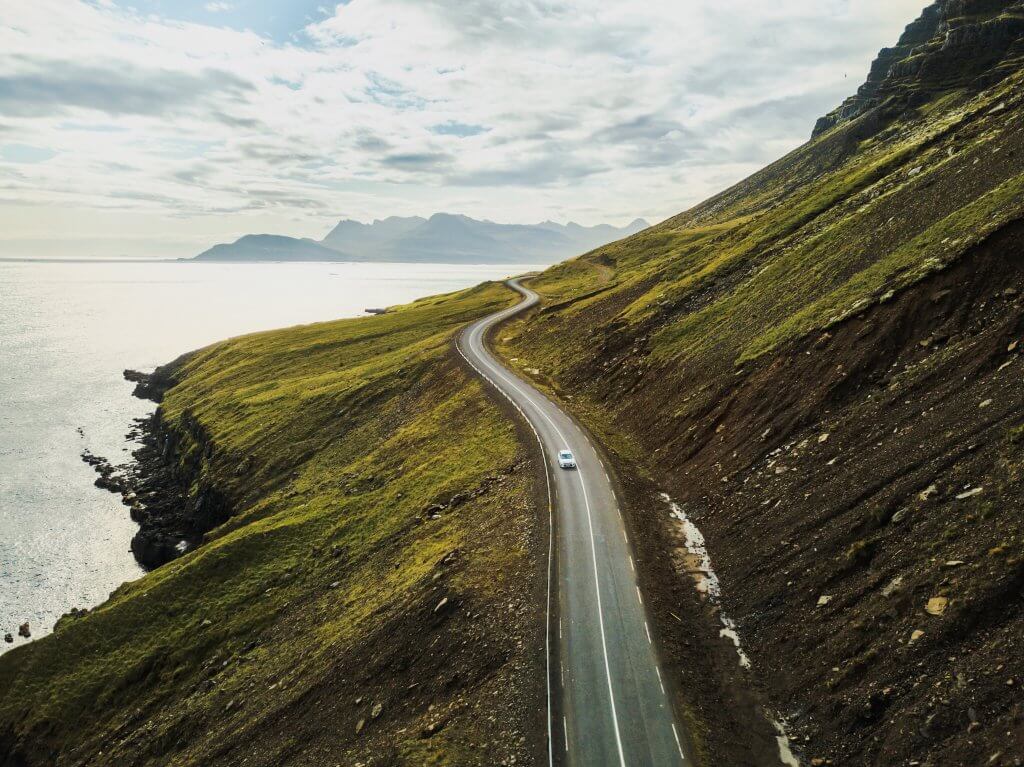 For longer distances when you don't want to drive, internal flights are another option. From Reykjavik's city airport, you can fly to Akureyri in the north, Isafjordur in the Westfjords, Egilsstaðir in the East Fjords, or to the Westman Islands. Search Skyscanner by "entire month" to find the cheapest dates to fly.
Activities
While most of Iceland's main attractions and natural wonders are free (or cost just a few dollars), there are several things you simply can't do on your own and will need a tour to do, such as glacier trekking, snowmobiling, ice caving, whale watching, horseback riding, and snorkeling or diving between tectonic plates at Silfra Rift (in some of the clearest water in the world).
These tours don't come cheap; plan for at least $100-$200 per person. Even pricier, but worth the splurge: a helicopter tour or a journey "Inside the Volcano," in which you descend via an open-topped metal basket into the belly of a dormant volcano.
Given Iceland's incredible natural beauty, it's probably no surprise that most activities are outdoors. If you're looking for something indoors—or just want a break from the adrenaline—check out the hands-on classes at Salt Eldhús cooking school.
Safety
Iceland is one of the safest countries in the world when it comes to danger from other humans, but that doesn't mean there's nothing to watch out for. Iceland's dangers come in the form of volatile weather, the power of nature, and the people who take needless risks by ignoring those factors. There are steaming hot pots that can scald you, sneaker waves that can pull you out to sea, and winds so strong they can rip an opened door off a car. Driving can also present danger, especially for those unfamiliar with wintery conditions. There are one-lane bridges, blind heads, and frequent road closures.
Stay on marked paths, respect warning signs, obey the posted speed limits, never drive off-road (it's strictly illegal and comes with huge fines), always check the weather before heading out, and if you're not comfortable driving in the conditions, don't.
Packing for Iceland
No matter what time of year you visit Iceland, it's wise to bring layers, a hat and gloves, waterproof pants, hiking boots, a fleece jacket, sunglasses, and a waterproof windbreaker. Add more layers in the winter, and include a few lighter layers for the summer months.
If you plan to spend time in Reykjavik, add in some jeans or other clothes you'd be comfortable wearing in another major city. Locals may don fleece and gore-tex out in the countryside, but on the streets of Reykjavik, they are the definition of Nordic chic.
It's one more example of Iceland's many dichotomies. The land of fire and ice is both untamed and totally civilized, modern and traditional, extremely safe and a little dangerous. It's a small country with landscapes that are larger than life and natural wonders that look completely out of this world.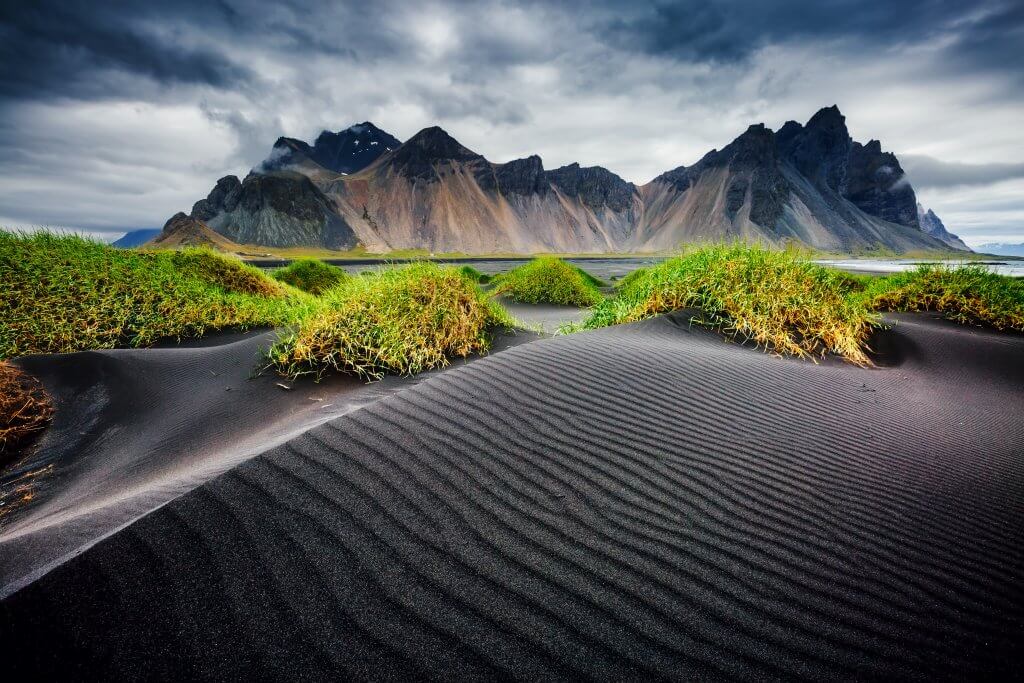 The Thrifty Gist
A trip to Iceland won't come cheap. Minimize costs by focusing on free activities, staying in basic accommodations (or camping), and cooking most of your own meals.

Use Airbnb and HotelsCombined to see all homestay, hostel, and hotel options. Use BookingBuddy to compare car rental prices across major websites, and Skyscanner to find the cheapest flights, including budget airlines (choose "entire month" for your dates to find the cheapest date to fly).

There's no bad time to go to Iceland, though peak season means higher prices and more crowds. For temperate weather and fewer fellow tourists, go March–May or September–October.

With eight days or more you can make a circle of the entire island along its Ring Road, but even with less time, you can see a good chunk of Iceland's main attractions.

An adventure in Iceland is about just that: adventure. Make the most of a trip with activities like snorkeling, horseback riding, snowmobiling, and hiking that take you out in the beautiful countryside. Use GetYourGuide and Viator to browse tour reviews and book with immediate confirmation and free cancellation.

Remember that nature is a powerful force in Iceland; respect warning signs, stay on marked paths, leave no trace, and use common sense.