Auschwitz-Birkenau is a Nazi German concentration and extermination camp located in Poland near the major city of Krakow. Between 1940 and 1945, over one million people, many of whom were Jews, died here either as a result of the horrific living conditions or due to mass extermination with poison gas. Today, much of the complex is preserved as a memorial to those who died and a museum to help visitors understand what happened, in the hopes that such a catastrophe will never occur again.
Auschwitz: An Overview
The Auschwitz complex is a huge site covering some 470 hectares of land. It is largest of the Nazi's six extermination camps. Many of the original buildings including prisoner's living quarters and the chilling main gate have been preserved. This includes:
Auschwitz I, the original prison camp where horrific experiments were carried out on the prisoners.
Auschwitz 2 Birkenau, where approximately one million European jews were exterminated in the great massacre in human history.
Auschwitz 2 Monowitz, a concentration and forced labor camp where prisoners worked to manufacture rubber and harsh chemicals.
At the site, you can walk the grounds and enter many of the buildings, including the barracks for prisoners. Inside, you will see many of the things that were taken from the prisoners, including thousands upon thousands of shoes, and rooms filled with human hair. You will see the rubble where the gas chambers stood (they were destroyed in 1945) as well as the crematorium. You will also see the main gate, still baring the chilling greeting in German "Arbeit macht frei," "work sets you free."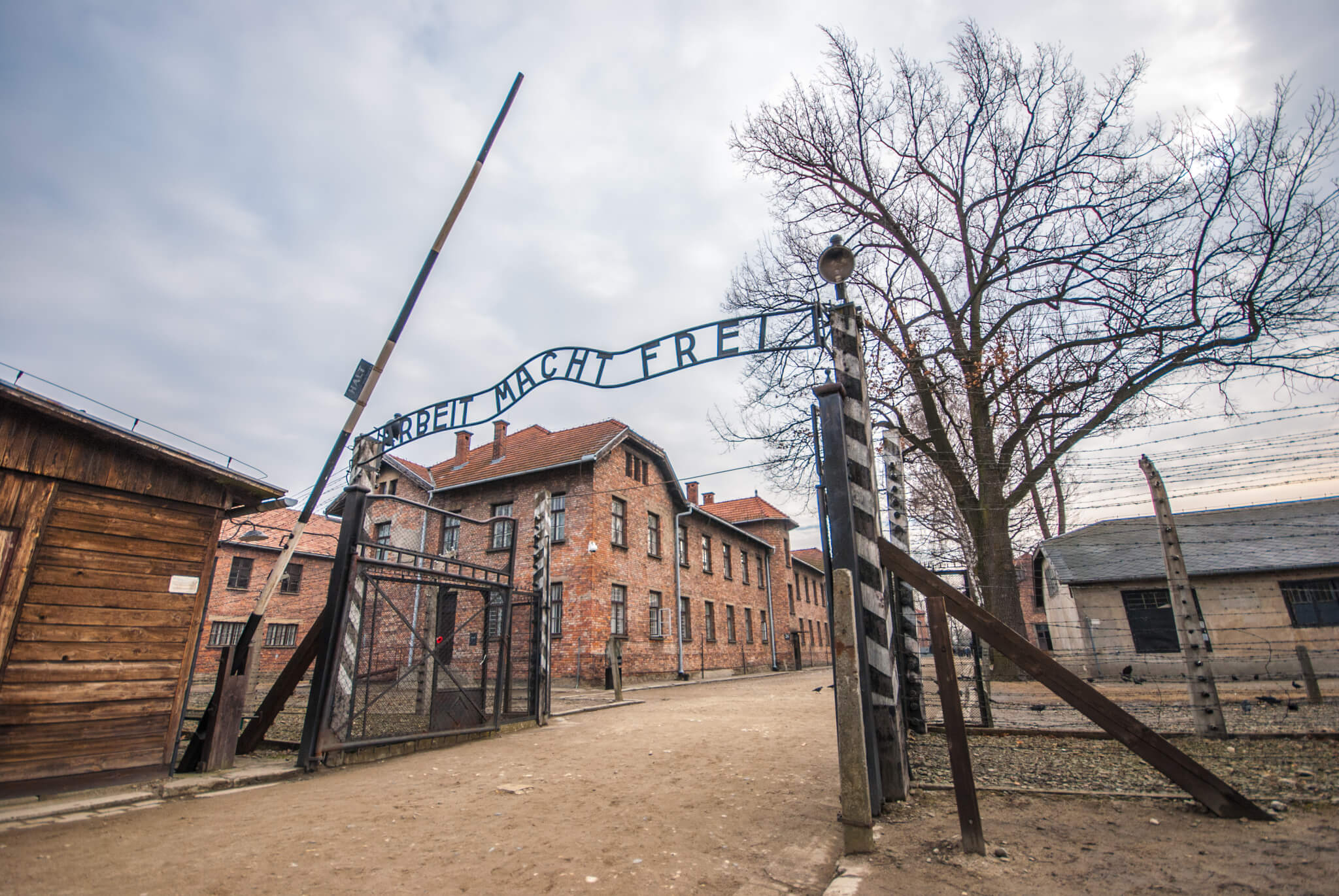 History
Auschwitz was created by the Nazi Germans in the 1940s in occupied Poland. Originally, it was built to house Polish prisoners imprisoned by the Nazis during the annexation. In 1942, it became an extermination camp where a large part of the so-called "final-solution" – the attempted genocide of all European Jews – was carried out in what we now call the Holocaust or the Shoah. Auschwitz was liberated by the Soviet army on January 27 1945. They found only 7000 survivors, most of whom on the verge of death. In 1947, a museum was established on the site of the camp complex, preserving the place as it was found. This is what you will be visiting.
Why do tourists visit Auschwitz?
Over 2 million people visited Auschwitz last year. Its popularity as a tourist destination – if the words "popularity" and "destination" can be used appropriately when describing something so horrific – attests to its international significance as a symbol of genocide and a reminder not to repeat the worst mistakes of the past. Visiting Auschwitz is, obviously, not fun. It is wrenching, challenging and emotionally exhausting. But it has to be done. Many visitors come on tours organized by their school or youth group. A great deal of backpackers and young travelers visit as well. It's considered – rightly – an essential trip to make in order to better understand and confront the truth about our shared past. So, let's get to the practicalities of visiting Auschwitz:
Can you visit Auschwitz without a guided tour? 
Yes – but you need to register your visit in advance at https://visit.auschwitz.org/?lang=en. The site itself is vast, covering almost 500 acres, so without a tour you're unlikely to be able to gain a real sense of the experience and context. Auschwitz is a 70 kilometer drive from Krakow with no real tourist facilities nearby, so basically all tourists stay in Krakow. If you are going without a tour, you will need to hire a car or use public transport, more details on this below.
How Much Does it Cost to Visit Auschwitz
Entry to the memorial site itself is free if you have registered. Tours, which are required for groups and strongly recommended for individuals, start from around $12USD per person if booked through the official website, Auschwitz.org. This includes the on-site tour only, and English tours often booked out in advance. Tours in English starting in Krakow, including your transport and an onsite guide, range from $25-45USD and can be arranged through your accommodation in Krakow or online on websites such as GetYourGuide and Viator, which show reviews and offer free cancellation – we'll explore some recommended options below.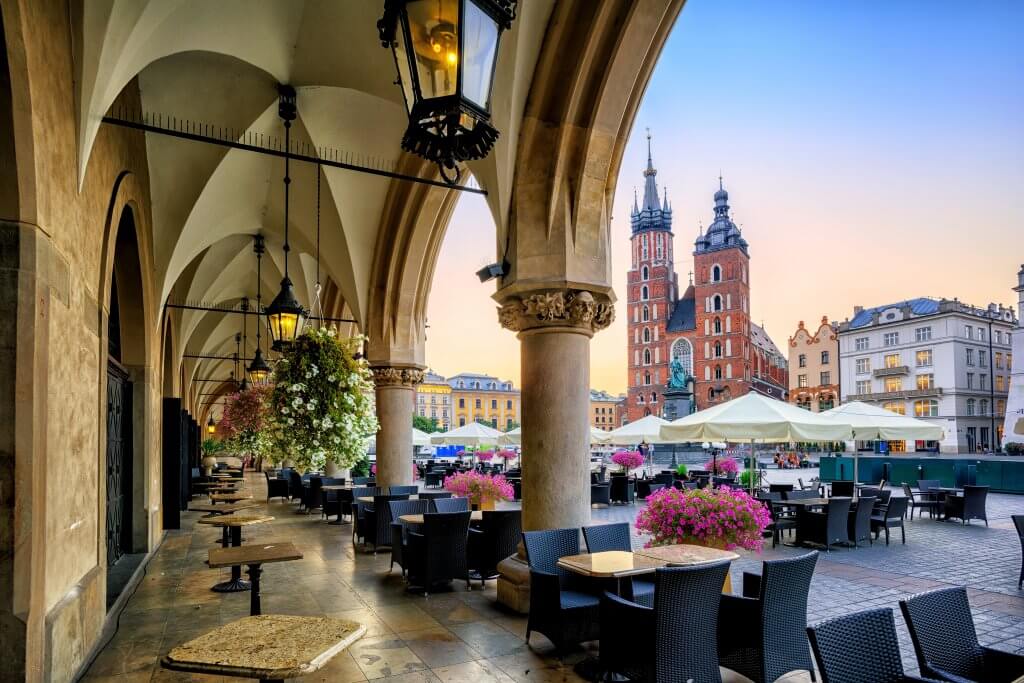 Getting To Krakow
The Auschwitz-Birkenau memorial is located a bit over one hour's drive to the west of Krakow. Krakow itself is one of Poland's biggest draws in its own right, competing only with Prague and Budapest for the title of the party capital of Eastern and Central Europe. The beautiful old square, ample accommodation (check HotelsCombined and Airbnb for all options), crazy and affordable nightlife, and centuries of history – not to mention the famous Wieliczka Salt Mine to the south of the city, means that realistically, Krakow is gonna be where you end up. So how do you get there?
Flying: Airlines like EasyJet, Jet2 and Ryanair have good service to Krakow from across the UK, including London Gatwick, London Stansted and Newcastle. There are also direct flights from other European cities including Budapest, Berlin and Madrid. If in doubt, RyanAir is your best friend. All these airlines and more will appear when searching on Skyscanner. Be sure to search by "entire month" to find the cheapest dates to fly.
Train/bus options. Trains in Poland can be slow and uncomfortable depending on which of the many competing local companies you go with, but they are generally affordable and it's easy enough to get to Krakow from most major Polish cities including Warsaw, Wroclaw and Poznan. Flixbus operates to Krakow from across Poland and several neighbouring countries. You can buy your train tickets online at RailEurope.com.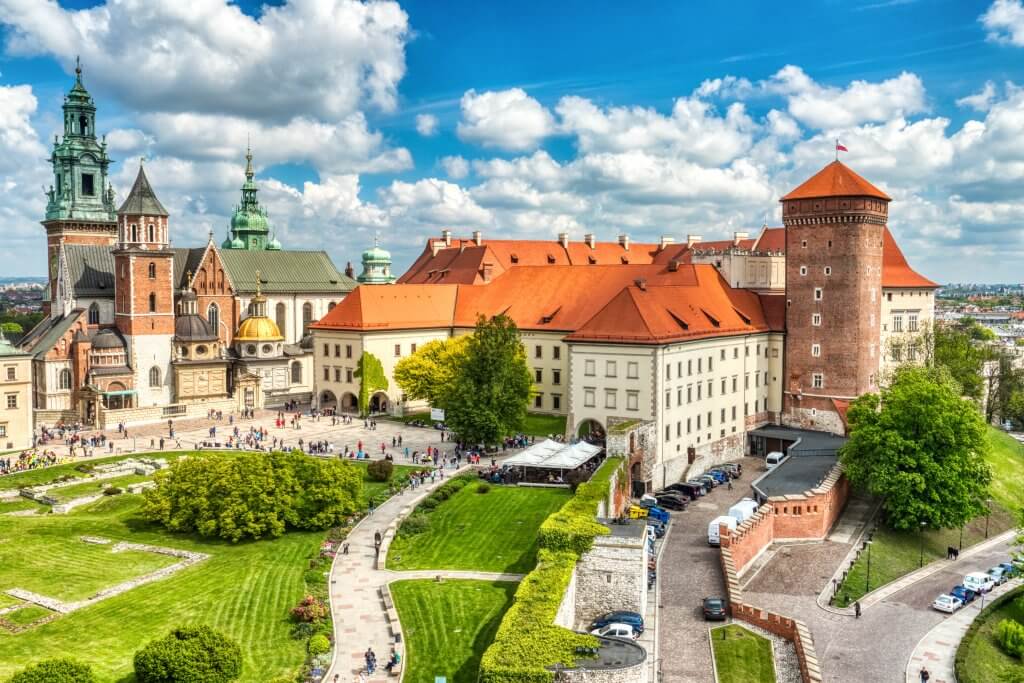 Getting To the Site Itself
Auschwitz-Birkenau is about a 70 kilometer drive outside of Krakow. Most privately booked tours will include transport, meaning a bus or van will pick you up from your hostel or from a convenient point in the city. If you are going with a tour of the site only, not including transport, or planning to go without a tour, then you will need to make your own way to the site. Here are some ways to do that:
Rent a Car: Krakow has a wide range of car rental options including Ace, Budget, Europcar, etc. Use BookingBuddy to compare across major car rental websites in one place.
FlixBus: One of the better options if you're going solo is to take a Flixbus from Krakow MDA Bus station to Oświęcim, Oświęcim, Muzeum Auschwitz. It costs $3-5, runs frequently, and takes 1 hour and 25 minutes. Book online in advance.
Take a train From the main station to Oświęcim and walk about 2 kilometers to the site and try and navigate the local transport – locals should be able to help. Book train tickets in advance at RailEurope.com. If you're doing a lot more train travel in Europe, you should instead consider a Eurail pass. Check out our guide: Is the Eurail Pass Worth It?
Where to Stay in Krakow
Krakow is a big city but most of the accommodation options, sites and nightlife are located in the Old Town (Stare Miasto) around the main square (Rynek). Like other major European cities, Krakow has accommodation ranging from rock bottom "soulless dorms" to ritzier hotels. Many backpackers head for the city's ample range of party hostels, which can be searched alongside hotel options on HotelsCombined. One of the most famous is the Greg & Tom Party Hostel, where you're basically guaranteed to meet some new drinking buddies. A room in a dorm will set you back around $15-20/night, so high by Poland standards but good for a major European tourist city. Airbnb is also huge in Krakow, so if you prefer quieter digs it's easy to rent a comfortable, central apartment for a few days for around $50 a night or less.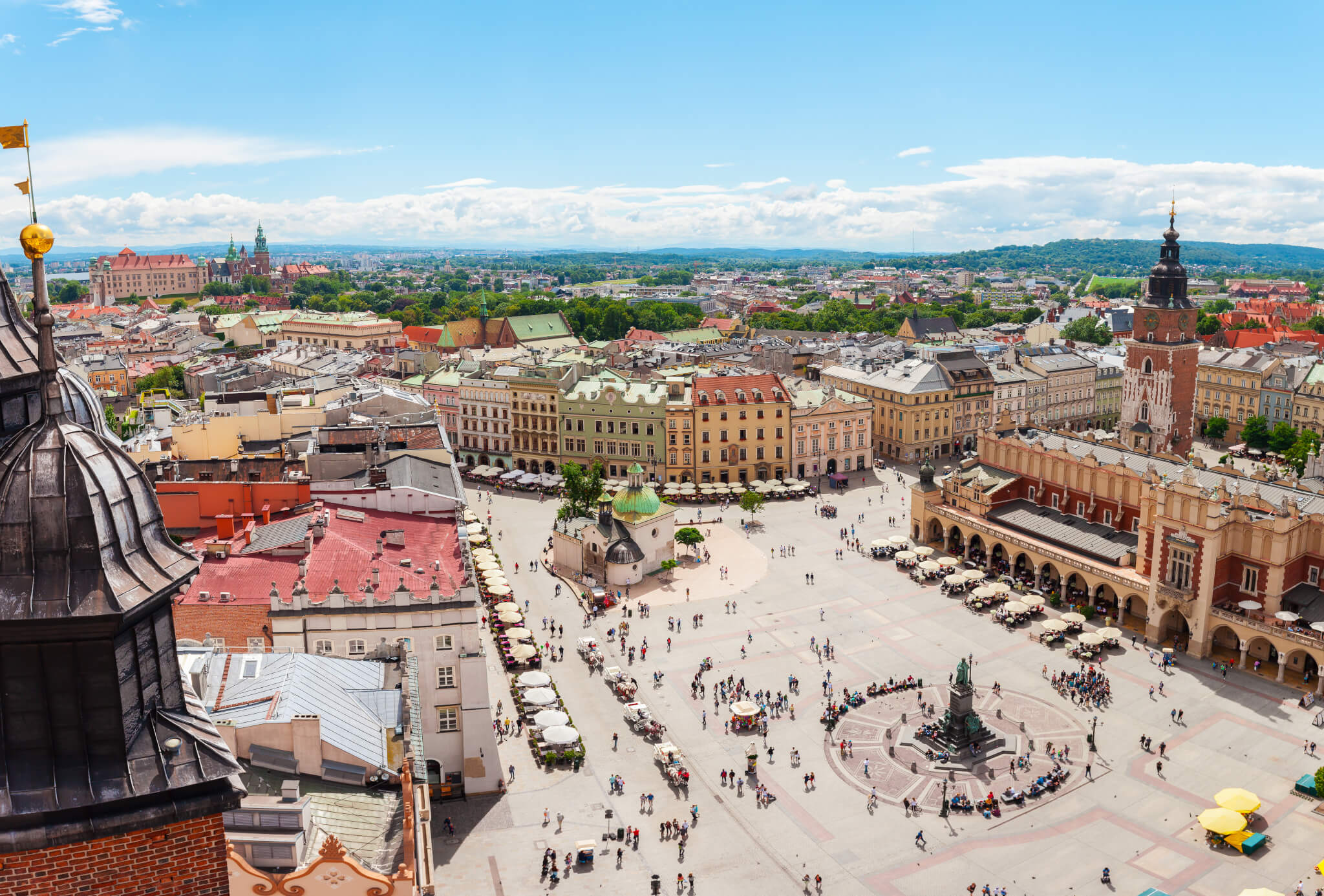 How to Visit Auschwitz From Krakow
While it is possible to visit Auschwitz independently (so long as you register your trip in advance!) the majority of travelers end up going with a tour for convenience as well as the greater level of insight this will give you. If you're staying in a hostel they will likely be able to arrange a tour for you, but you can compare different options along with reviews, free cancellation, and instant booking using GetYourGuide or Viator. 
Guided Auschwitz Tours from Krakow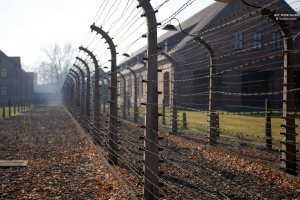 Some tours will include only a guide at the Auschwitz memorial itself, while the more popular options include transport to the site from Krakow, with pick up at your accommodation or in the city center. For example, the most popular tour on GetYourGuide (with over 7000 reviews) is the From Krakow: Auschwitz-Birkenau Full-Day Guided Tour. Taking a total of 7 hours, this includes round-trip transport with hotel pick up, as well as a guide at the site itself. It also means you can skip the queue and enter right away without having to wait. At the time of writing, it costs $34.71 USD.
Self-Guided Auschwitz Tours from Krakow
If you want the transportation side taken care of but want to be left alone when you're at the site itself, then you may want to look at a self-guided tour option. These tours do not include live guided commentary but will show you exactly where you need to go and make sure you visit the most significant parts of the site. They normally cost around $25 USD, which can be great value to cover the transportation.
Visiting Auschwitz from Krakow Without a Guide
If you're determined to visit without a guide, then you can most certainly do so. Take a bus or a train from the city to Auschwitz-Birkenau or nearby Oswiecim which is near the memorial with the train or Flixbus options described above. Make sure you first register your visit on http://visit.auschwitz.org/ (note: you don't need to do this if you're going with one of the tours above, only if you're going solo). As you are registering, you'll also have the option to book a guide for the site, for a fee of about $12. If traveling solo, then between May and October you must arrive before 10am or after 4pm, the reservation system will not let you book outside of this window.
Doing it Right – How to Prepare for Your Visit
First, the basics. The Auschwitz-Birkenau memorial is set on a huge site covering almost 500 acres. There are many buildings, but you will also be spending a lot of time outside, so dress appropriately for the weather, wear comfortable shoes, bring water and prepare to do a lot of walking. Psychologically, the things you will witness and hear about are horrific, and even if you know the history, physically being there is like a punch in the gut. Steel yourself mentally. This is not a "fun" or "selfie-friendly" activity – but is a challenging and tremendously important place to visit to understand more about our history as humans, and to help make sure something like this never happens again.
The Thrifty Gist
Auschwitz-Birkenau

is not a fun or pleasant tourist activity, but it is a deeply important place to visit in order to better understand one of the greatest tragedies of human history

Stay in Krakow: Most visitors to Auschwitz stay in Krakow, a beautiful and lively former capital with a nightlife comparable with Prague or Budapest. Compare hotel and hostel options using HotelsCombined, and be sure to check Airbnb.
Register in Advance: If you plan to go without a tour, register in advance and hire a car or take a bus aprx 1.5 hours from Krakow to Auschwitz
Guided Tours: Tours can be booked at your hostel, or online with reviews, instant confirmation, and free cancellation using GetYourGuide or Viator. Tours can cost up to $45 and will include transport from your accommodation and an English speaking guide. Tours take about 7 hours round trip and provide an in-depth context offered by a local.
Self-Guided Tours: If you want transport from Krakow and back taken care of but want to tackle the site under your own steam, then a self-guided tour will set you back about $25
Prepare

physically for about 3 hours of walking both inside and outside, and psychologically for a deeply upsetting yet profoundly educational experience