There's hardly any better way to explore a destination than on the open road. You have the freedom to make stops when and where you want, and can change your itinerary at a moment's notice. Better yet, it can be seriously cost-effective, especially when combined with camping.
Having covered much open road across continents, I'd argue that every country has some scenic landscapes to be enjoyed behind the wheel. Here are 6 of my favourite road trips around the world, with routes and must-stops along the way.
Psst, planning a road trip? Check out these thrifty road trippin' posts!
1. Northern Canada & Alaska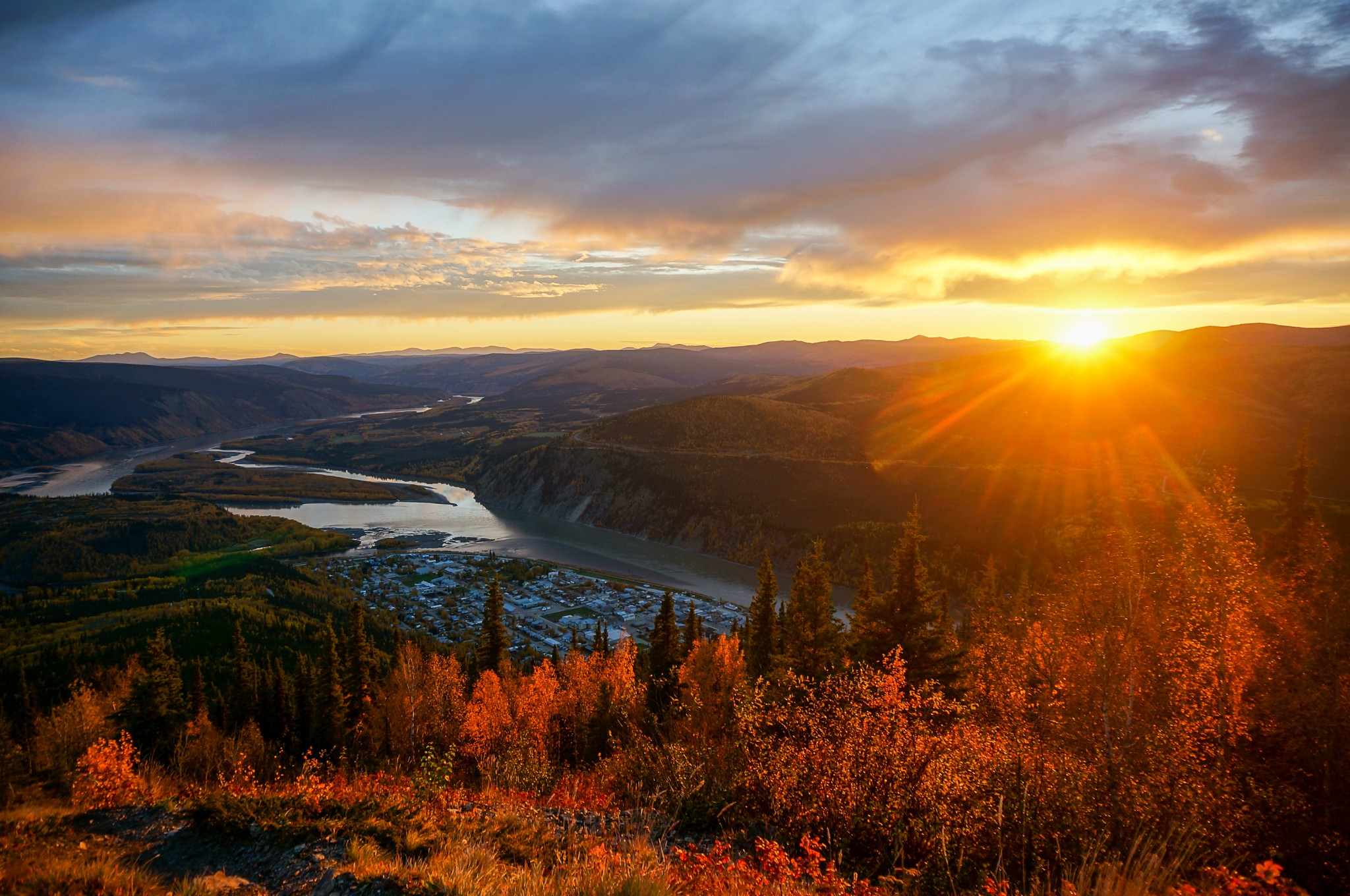 Take a trip to the final frontier – a land so remote, there is signage indicating "non-911" service zones. Witness dancing northern lights if you're lucky, inhale pine-infused beneath snow-dusted mountains, and chat with intriguing locals who call these otherworldly landscapes home.
Route (round-trip): Whitehorse – Haines Junction – Haines (then car ferry) – Skagway – Whitehorse – Dawson City – Whitehorse. Recommend 9-14 days.
Must-stops: any marked scenic point! Tombstone Territorial Park, Chilkoot River (Haines, AK) to spot bears from ~6PM onwards (free & no tour required), Carcross Desert (the world's smallest) en route to Whitehorse to/from Skagway.
When to go: Fall for magnificent leaf displays (Sep – Oct), summer for ~24hr sunshine (June – Aug). Northern lights peak Aug-Oct.
Thrifty tips: Hit up grocery stores to stock-up on snacks & food in major cities as convenience stops are few & far between. Camping options are abundant throughout the route.
Car booking: Booking Buddy searches broadly for car rentals across sites (most of which offer free cancellation). Outdoorsy is the Airbnb of RV and campervan rentals, letting you rent from other owners for a fraction of the price of a standard RV rental.
2. Austrian Alps & Germany's Black Forest
Castles, cuckoo clocks, and roads that wind between mountain peaks – this venture through Germany's Black Forest and Austrian Alps is pure magic! Refuel along the way by popping into bakeries, ensuring room for a big slice of moist Black Forest Cake.
Route & duration: Munich – Koenigsee – Salzburg – Grossglocker Highway – Innsbruck – Lake Constance (end of Austrian Alps loop) returning to Munich if only have 7 days. To include Black Forest, drive onwards to Waldshut-Tiengen – Titisee – Triburg – Freiburg – Heidelberg – Wurzburg – Rothenburg – Harburg – Munich. Recommend 10-14 days total for both Alps & Black Forest.
When to go: Summer for rolling green Alpine hills reminscent of the Sound of Music. Winter for out of this world skiing, cozy log cabins, and mulled wine.
Thrifty tips: Grocery stores like Aldi offer cheap on-the-go eats to keep your car loaded up. Visit a bakery for fresh bread and pack a picnic – chances are you'll find epic mountain or forest views to dine in all to yourself.
Must-stops: Koenigsee, Germany (boat tours offer great views), Grossglocker highway (don't forget the Pasterze glacier). Explore medieval villages on foot (Triburg, Villingen, and Freiburg are simply adorable). The Romantic Road (Wurzburg to Munich) is stunning. Stop at Neuschwanstein (the "Disney Castle") before returning to Munich.
Car booking: Booking Buddy searches broadly for car rentals across sites (most of which offer free cancellation). Outdoorsy lets you rent RVs and campervans from other owners for a fraction of the cost of a typical RV rental company.
3. Australian Outback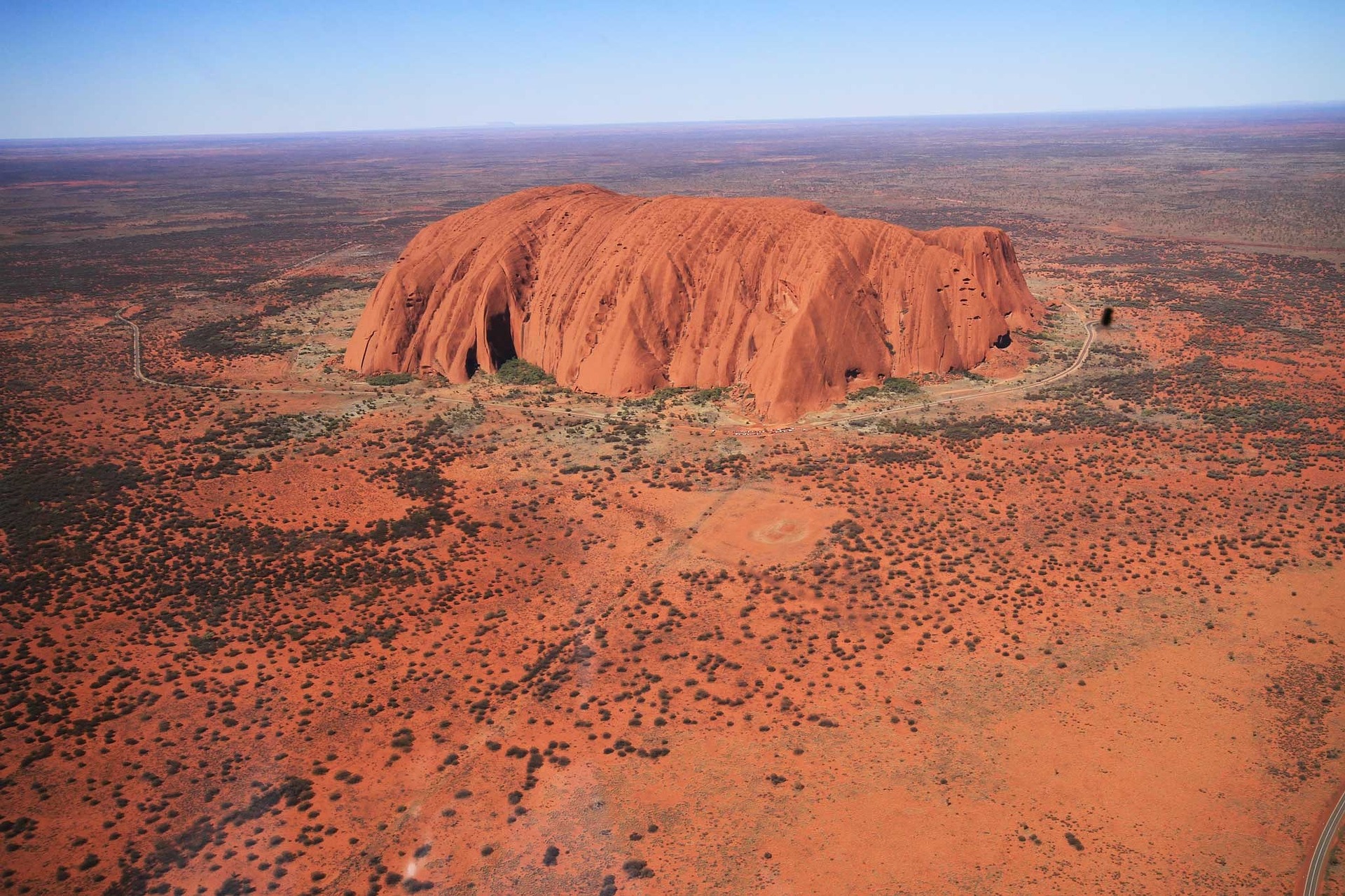 Arguably nowhere else offers such remote, Mars-like landscapes as the Australian Outback. Watch kangaroos bounce curiously on by and gaze at the Milky Way in saturated colours you've never seen before. The dirt really is that red and the horizons that empty – an eerie otherworldliness exists there that must be experienced to be believed.
Route & duration: Alice Springs – King's Canyon – Uluru – Alice Springs. Recommend 5-7 days.
Must-stops: The Olgas, King's Canyon day hike, Uluru for sunrise and/or sunset.
When to go: March-May (April is ideal) to have minimal heat, rain, and masses of tourists.
Thrifty tips: for food, stock up at Coles in Alice Springs. For flights, fly into Alice with discount airlines like Jetstar .
Car booking: Booking Buddy searches broadly for car rentals. $1/day RV relocations to/from Alice Springs can sometimes be found on iMoova and sometimes Jucy, though the routes can be long so you may wish to add extra days.
4. Oahu, Hawaii
A set of wheels is all you need to explore the Jurassic landscapes of Hawaii's most accessible island, Oahu. Cool off between beach hopping with a shaved ice, leaving room for food truck fare. A car helps immensely in swapping tourist-trodden beaches for quieter unexpected slices of paradise instead.
Route: As the island is small, you can base yourself in one place and drive anywhere within an hour. Therefore, create a route in any order! 4-6 days is ideal.
Must-sees: Diamond Head, Waikiki Beach, Kailua Beach Park, Kualoa Regional Park (to view Chinaman's Hat in the distance), Waimea Bay.
When to go: shoulder seasons are mid-April to mid-June and Sept to mid-Dec. Prices may be inflated from Dec – March (high season).
Thrifty tips: Travel in off-season, stick to free but scenic activities (e.g. beach-bumming, hiking, scenic drives). You can snorkel in free and quiet beaches (Hanuama Bay is overpriced & overrated).
Car booking: Booking Buddy searches broadly for car rentals across sites (most of which offer free cancellation). Book early for prices as low as $15 USD/day. Outdoorsy is the cheapest way to rent a campervan or RV direct from an owner.
5. Southern France to Paris
With its cobblestone towns, buttery croissants, and medieval castles, the south of France is a feast for the eyes and the belly. Nearly every town and rolling green hill is oozing with that French je ne sais quoi. Be sure to allocate time to pull over to places, sites, and markets that catch your eye – on this route, there'll be many!
Route & duration: Marseille – Aix-en-Provence – Arles – Blois – Paris (one-way). 8-12 days recommended.
Must-stops: Chateau d'If (home to the Count of Monte Cristo near Marseille), Avignon, Les-Beaux-de-Provence (medieval town & must-see Carrières des Lumières), Cheverny, Lanobre (Chateau de Val – stunning medieval castle).
When to go: Spring or summer (April – Aug) for sunshine and warmer temps.
Highlights: Charming countryside, well-preserved medieval towns & castles, lush vineyards, under-touristed sites. Detailed highlights can be found in our article, 5 Awesome Cities in France That Aren't Paris.
Thrifty tips: DIY lunches by getting baguettes & cheese from bakeries & grocery stores. Formule 1 and Ibis Budget are discount hotel chains. If you sleep just outside of cities big savings can be had!
Car booking: Booking Buddy searches broadly across car rental sites (most of which offer free cancellation). Don't forget to do a quick search for coupon codes! Outdoorsy lets you book RVs and campervans direct from the owners at a fraction of the cost of a standard RV rental.
6. Canadian Rockies/Badlands, Prairies & Lakes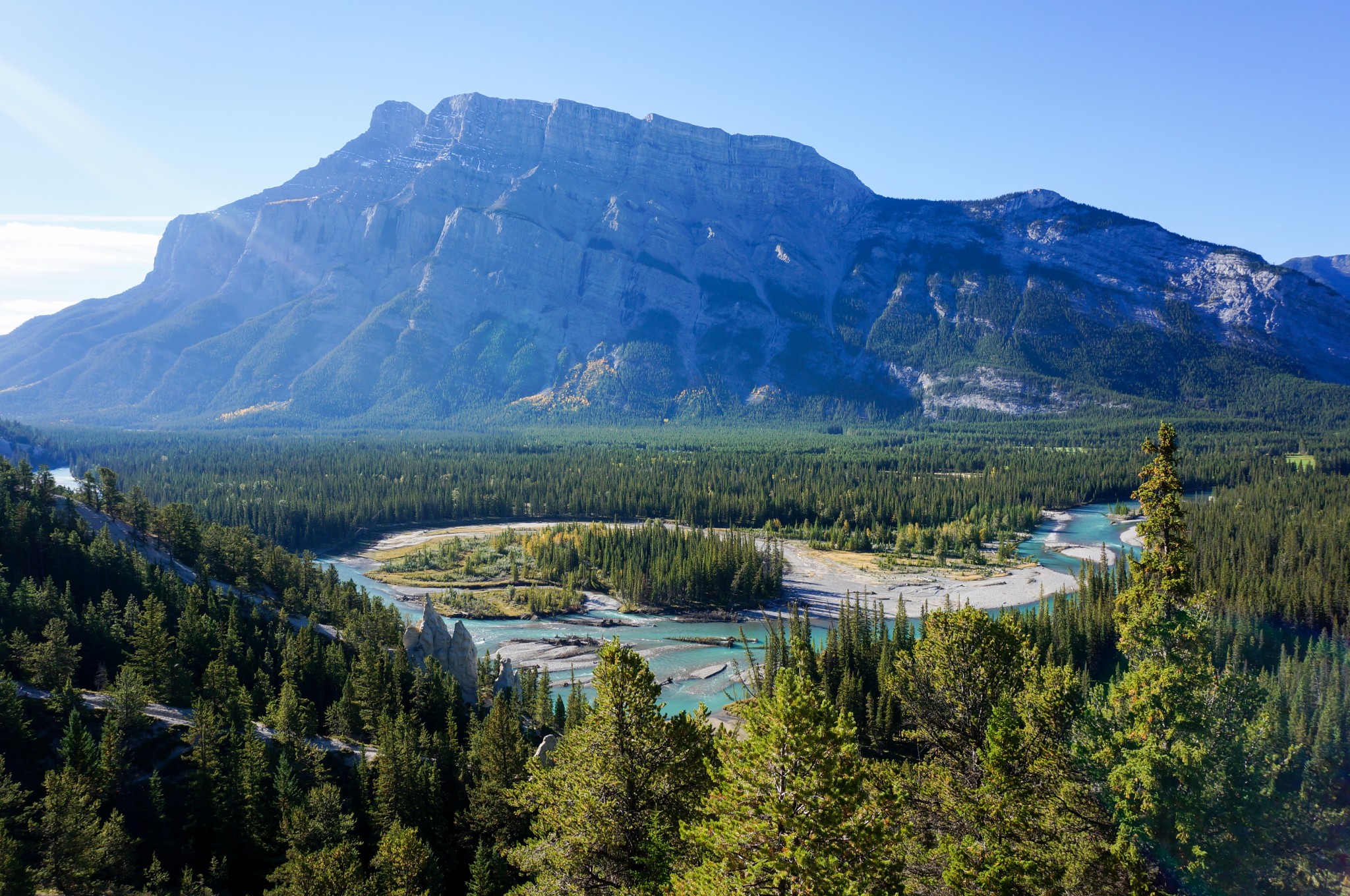 Route 1 (Canadian Rockies): Calgary – Banff – Lake Louise – Jasper – Edmonton – Elk Island National Park – Calgary. Allocate 1 week at least.
Route 2 (Badlands, Prairies, and Lakes): Calgary – Dinosaur Provincial Park – Drumheller – Head-Smashed-in-Buffalo-Jump – MooseJaw – Regina – Saskatoon – Winnipeg – Thunder Bay – Algonquin Park – Sault Ste. Marie – Wawa – Toronto. Allocate 2-2.5 weeks.
When to go: summer (June – Aug) or fall (Sep – Oct) for ideal temps. Fall brings magnificent colours and fewer tourists.
Highlights: Endlessly flat wheat fields, Alberta badlands, quaint Canadian towns, big cities (Winnipeg, Calgary & Toronto are must-sees), infinite lakes, elusive wildlife such as moose, elk, deer, bears, and foxes.
Thrifty tips: Jasper/Banff are expensive – camp when possible and if wanting to canoe, try cheaper alternatives to Lake Louise (e.g. Emerald Lake). If travelling to multiple national parks, you may want to buy a parks pass.
Car booking: Booking Buddy searches broadly across sites (most of which offer free cancellation). $1/day RV relocations are fairly common and is how we completed these cross-Canada routes.