Though one of the simplest ways to travel, a road trip can quickly bleed the travel budget without some simple but thoughtful planning. A cup of coffee here, a meal out there, continually buying on-the-go snacks at the gas station – these are just some of those little expenses that add up to one giant road trip bill. If you want to stretch your wanderlust funds further, here's 12 simple items to cut costs the next time you hit the road!
---
1. An Aeropress or reusable coffee/tea filter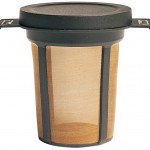 A portable filter will pay itself off after a few cups, and makes for a great fresh brew. For years we've used this MSR filter – which creates a coffee similar tasting to a long black depending how long it's steeped. To make a cup, simply add ground coffee (or tea leaves), stir, steep, and enjoy!
Serious java junkies should definitely invest in an Aeropress. We converted to the Aeropress cult in 2015 after hearing of its praises from caffeine-fiends worldwide. It's been the coffee maker we use every day ever since!
2. A compact mug and/or thermos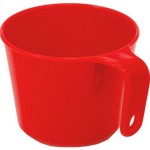 A compact mug is not only handy for coffee but can function as a mini "bowl" for breakfast or midday soups. We use these stackable plastic GSI mugs for everything from morning oatmeal to lunch bowls of chilli. If you've got the space, consider a quality thermos for keeping items hot or cold for long stretches of driving or hiking.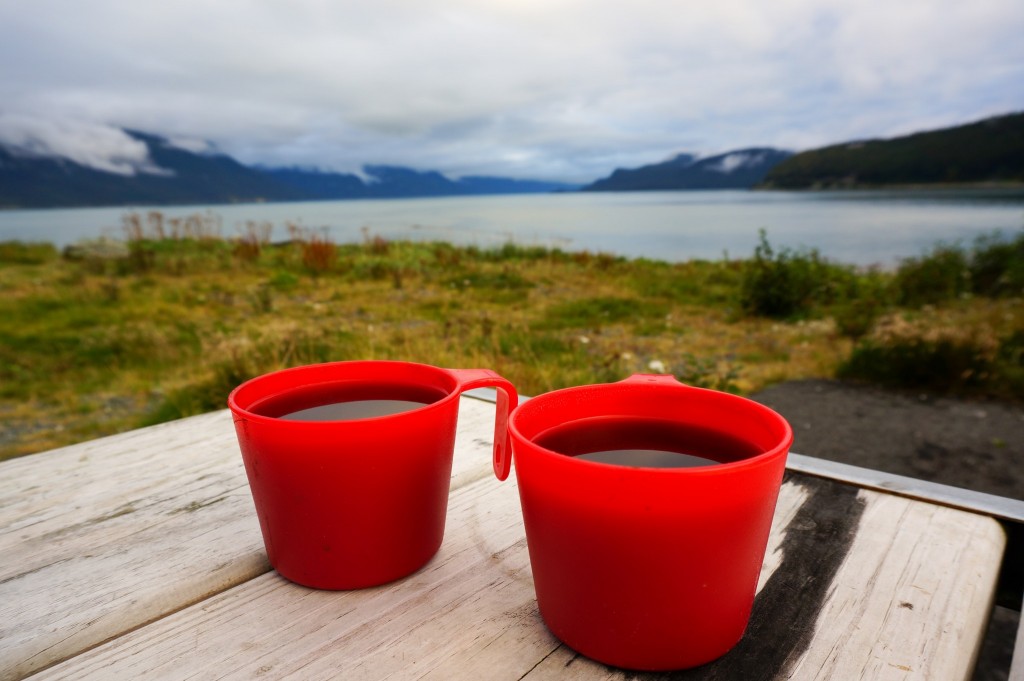 3. A portable stove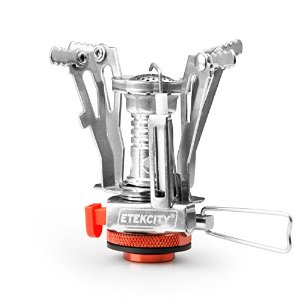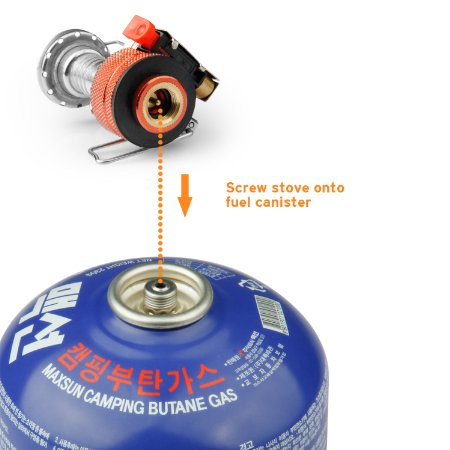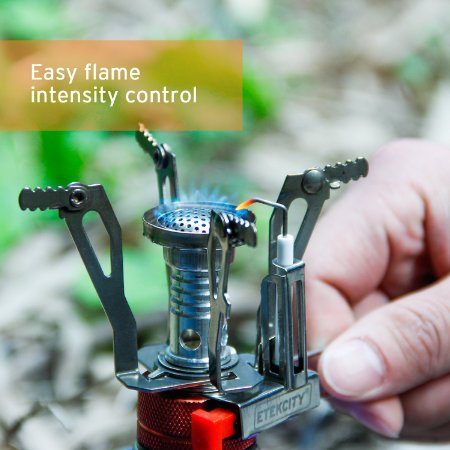 A portable stove is handy not just when you lack access to an electric kettle, but want to cook or boil water whenever you please (scenic viewpoints are great for a meal/coffee with a view!). We use what has to be the world's smallest "cookstove". It's made of two parts: a screw-top "stove (pictured above), which attaches to a bottle of isobutane. Compact & handy!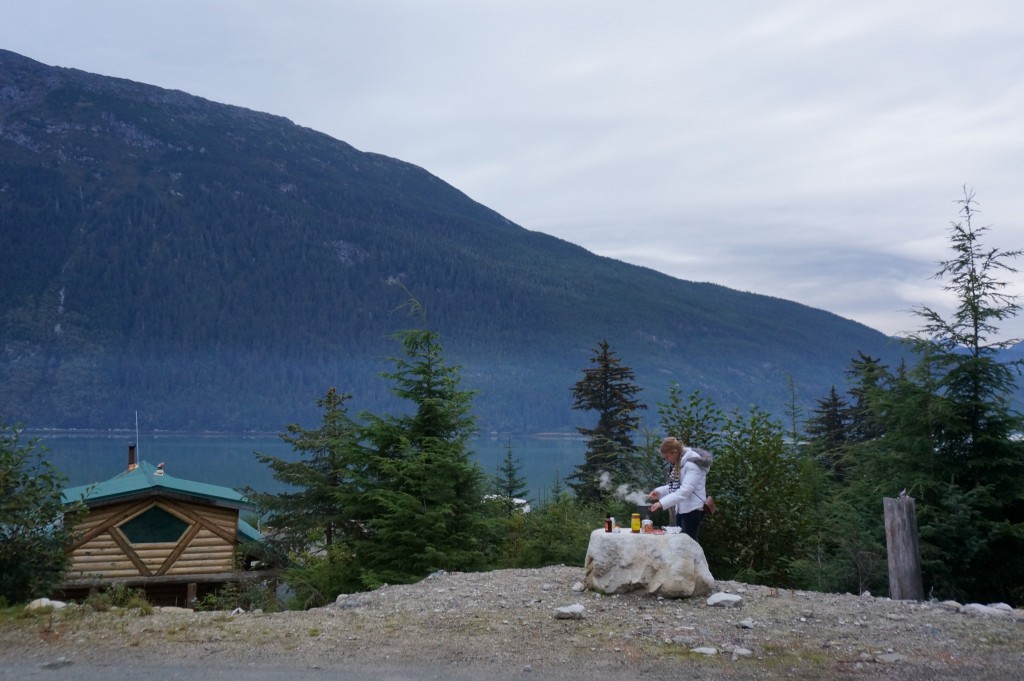 4. A compact kettle and/or pot(s)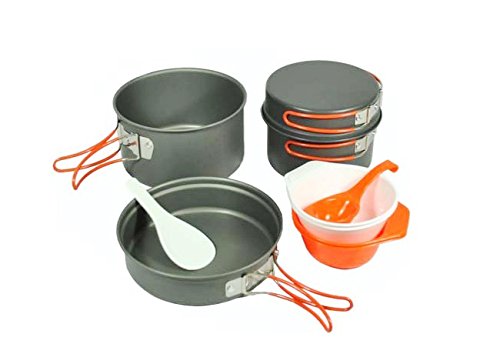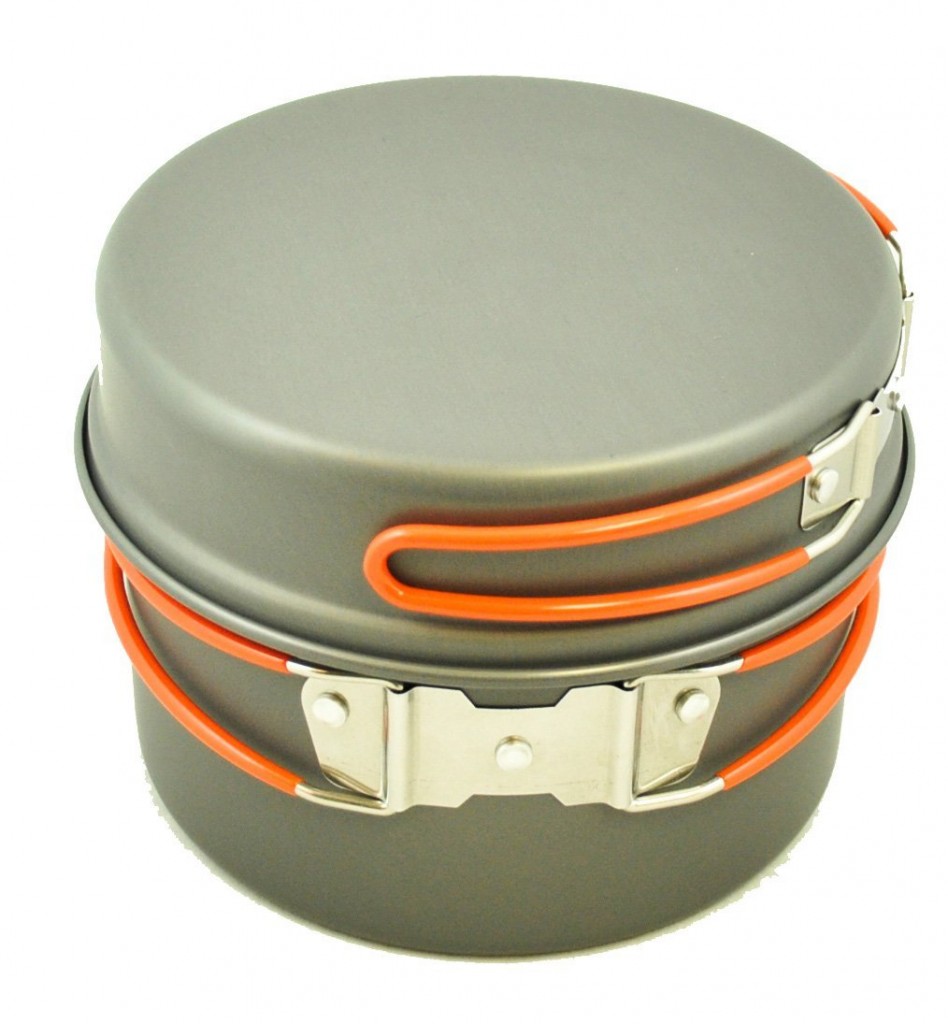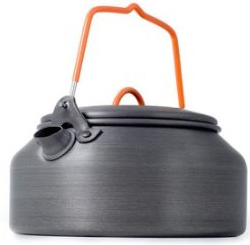 In conjunction with a portable stove (or campfire), a device to boil water and/or cook will allow you to make a hot drink or meal anytime, anywhere. We use this ultra light GAS pot set. There's many combinations out there, but we like that this one has 2 bowls, cooking spoons, 3 pots and a pan. Best of all, the entire set stacks into itself (see above), and fits in the small mesh bag provided. If a cup of java is your only objective, a portable camping kettle could suit instead.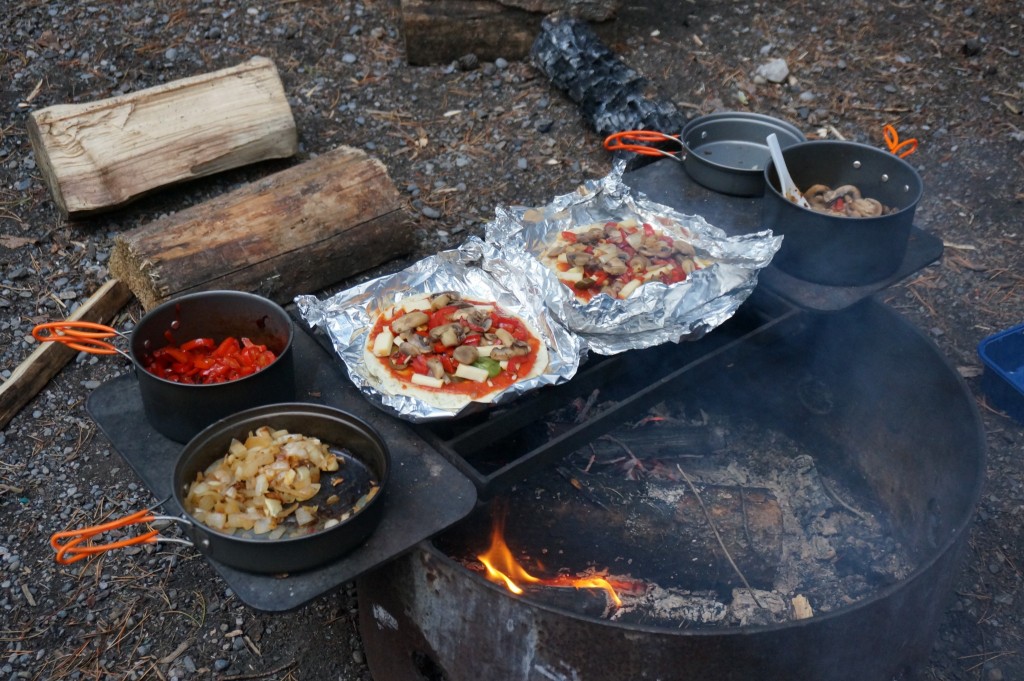 5. A reusable water bottle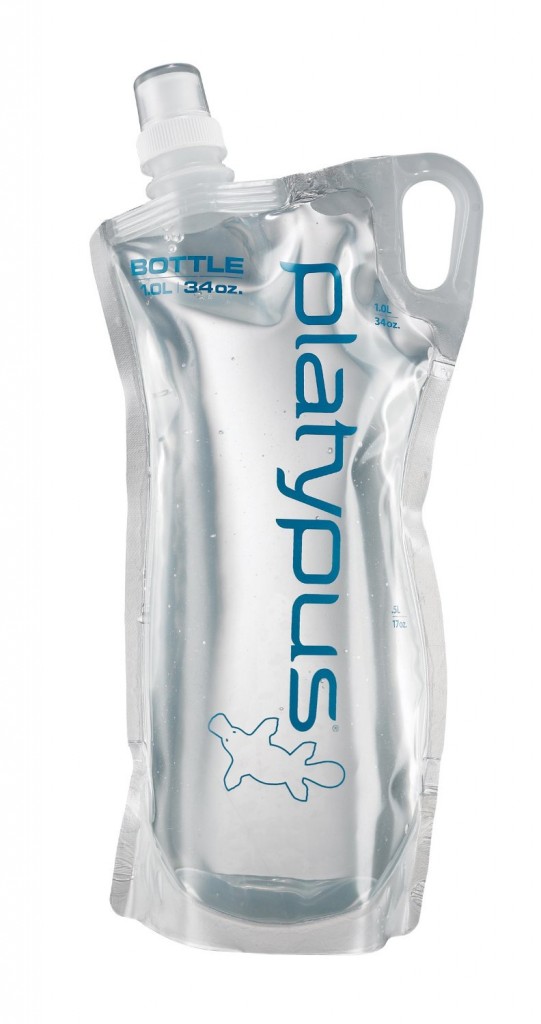 Water bottles are a waste not just on the environment, but your travel dollars too. Bring a reusable bottle and fill it for free with tap or fountain water, easily done in places like department stores (e.g. Walmart), campgrounds, visitors centres, public beaches, shopping malls, or anywhere with public bathrooms.
We've been using these highly-rated, very sturdy Platypus bottles for over half a year now. Its best feature is its extreme compactness, as the bag-like structure allows it to deflate with use.
6. A spork and/or utensil set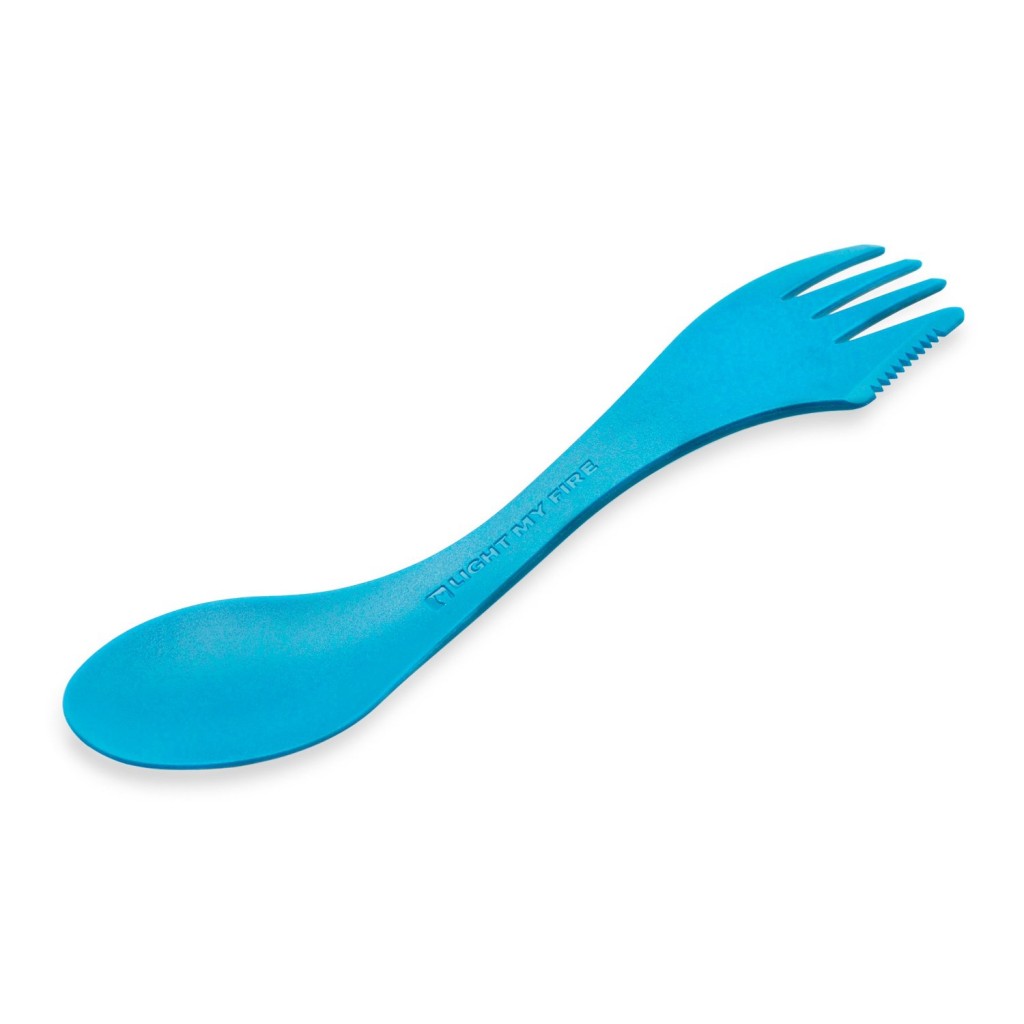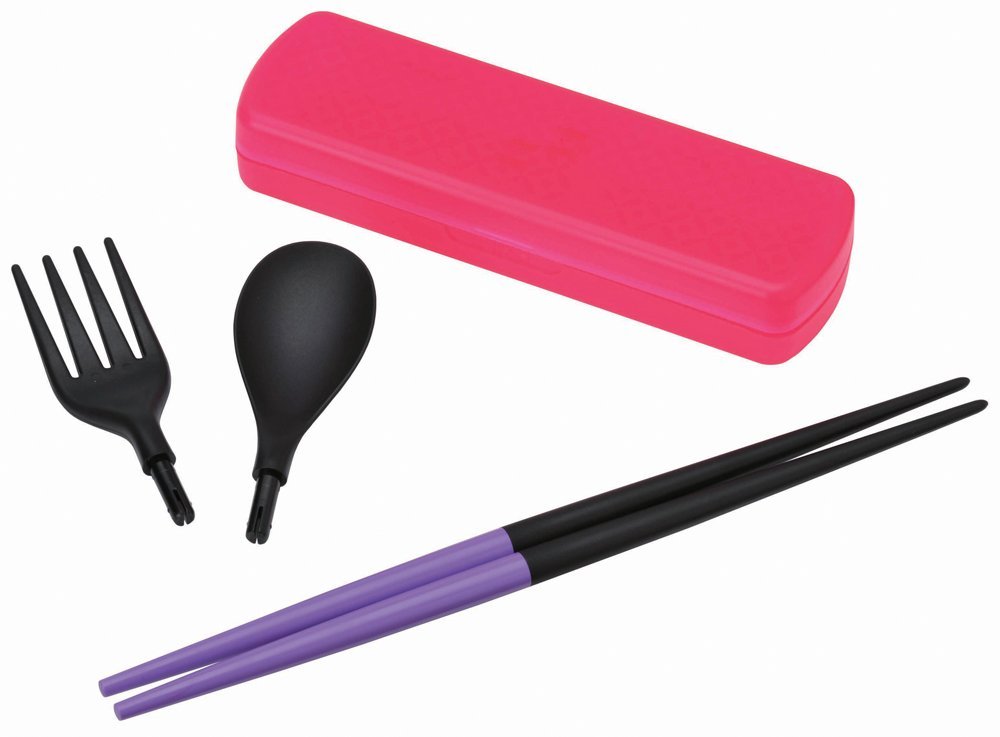 A utensil set reduces food costs, even if you aren't cooking hot meals. The ability to cut, chop, or spread means you can promptly dig into DIY food (e.g. sandwiches/wraps) or ready-made meals from a grocery/convenience store. We own two My Cutlery utensil sets (bought in Japan for cheap – you can find similar cheaper ones online), plus a spork each for when we're packing really light.
7. An ultra light cutting board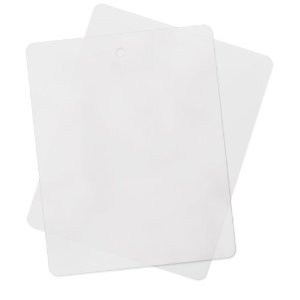 If you plan on prepping any meal items such as sandwiches or sliced veggies, a simple light cutting board is what you need. We bring this to make more elaborate meals in the trunk of our car – chopped veggies, meats, and the classy campfire wine + diced cheese blocks are regular go-to's.
8. A simple cutting knife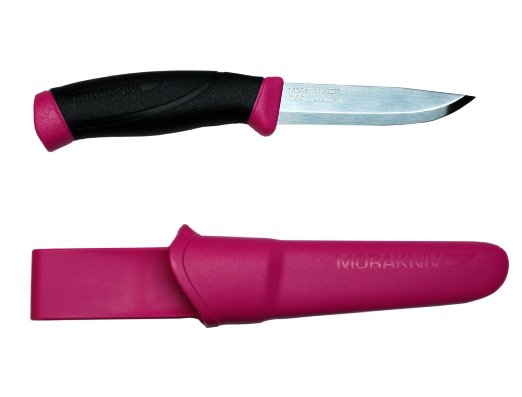 A single basic sharp knife with a sheath is a must-have if you're intending to cook or chop foods like cheese, veggies & fruit. It also makes easy-prep meals like stir-fry, or chopped fruits with breakfast.
9. A smartphone windshield holder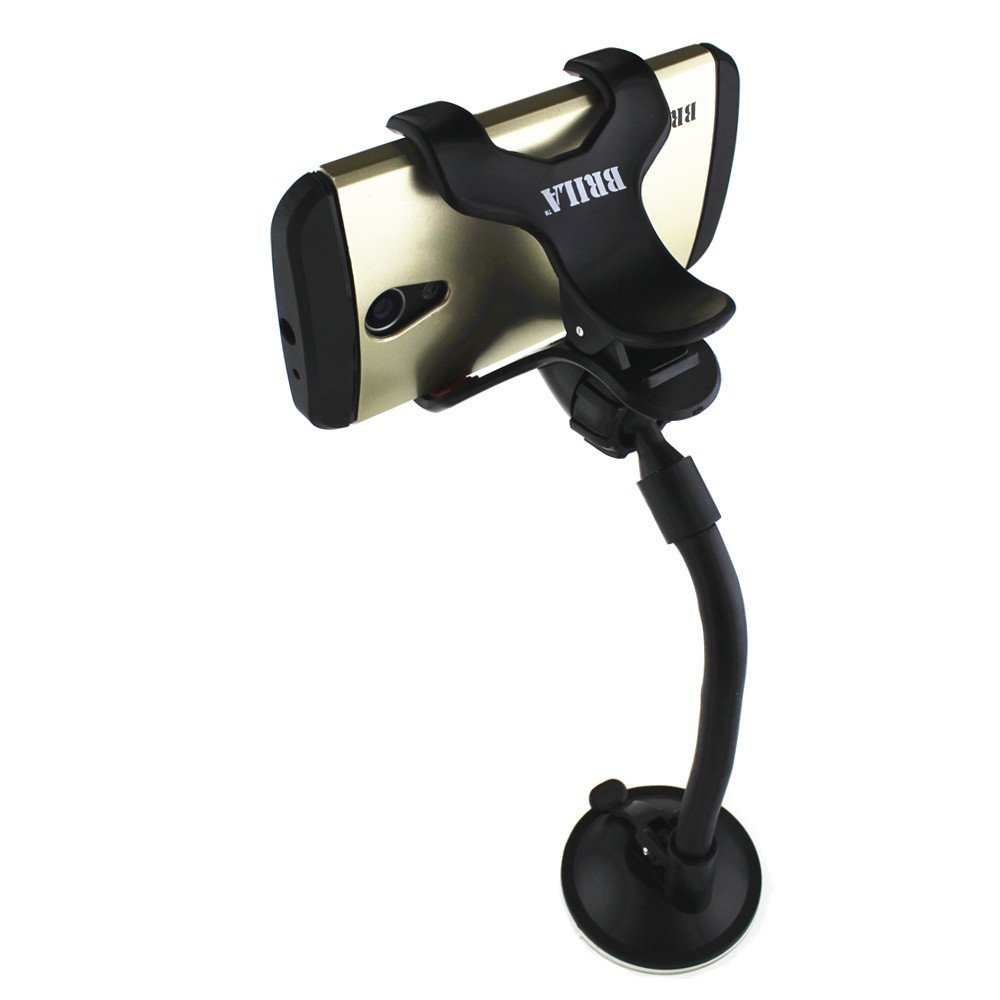 Invest in a phone holder for your car and cut the costs of renting a GPS with your rental (psst, check our rental booking hacks here). You'll save money  navigating yourself with a data plan and smartphone windshield holder. Be sure to research beforehand how to get data on your phone (which you may want while travelling anyway), or ask at the Tourist Information desk at the airport upon arrival if applicable.
10. A GPS device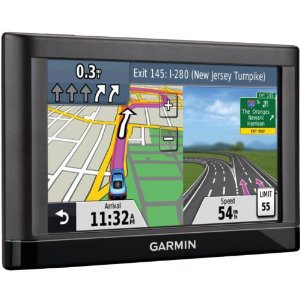 If you don't have a smartphone or won't be getting a data while overseas, consider that buying your own GPS device, as this may pay itself off in a single trip if you're renting a car.
11. A car phone charger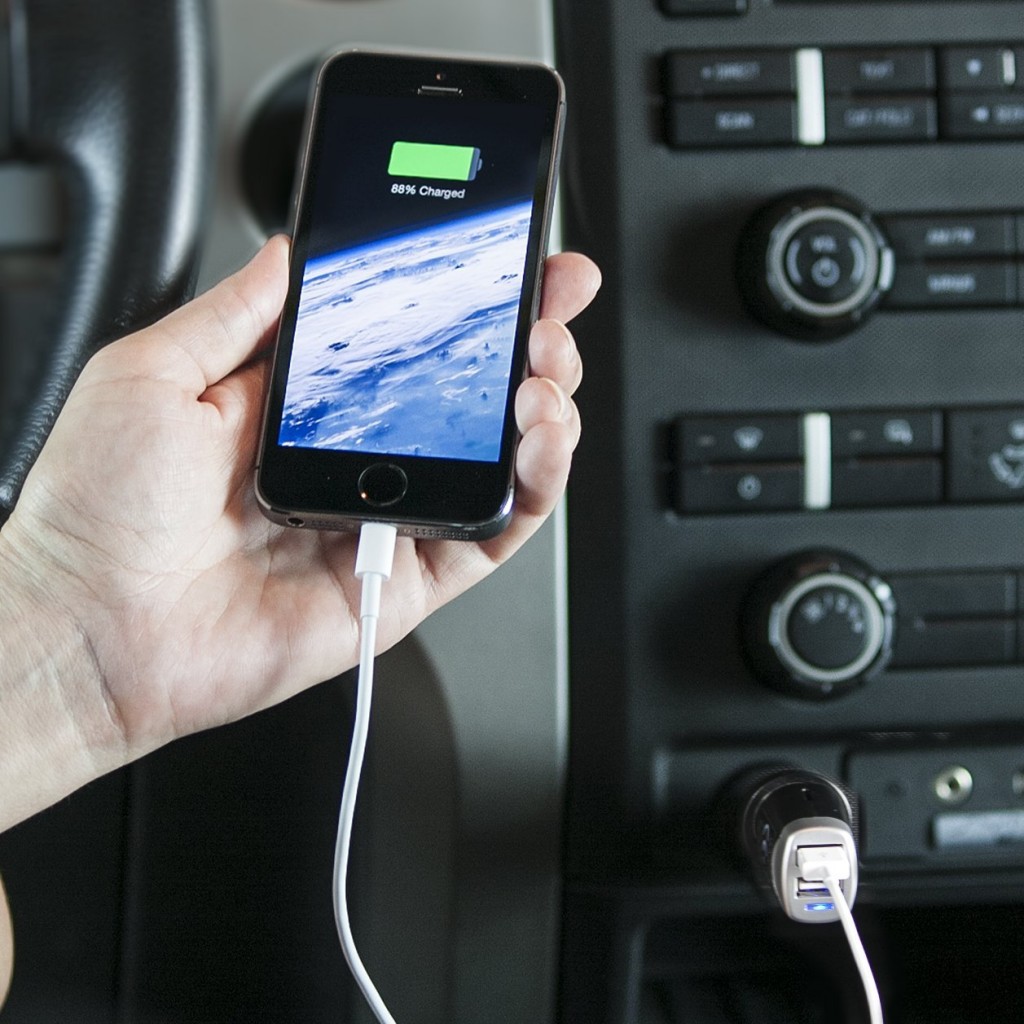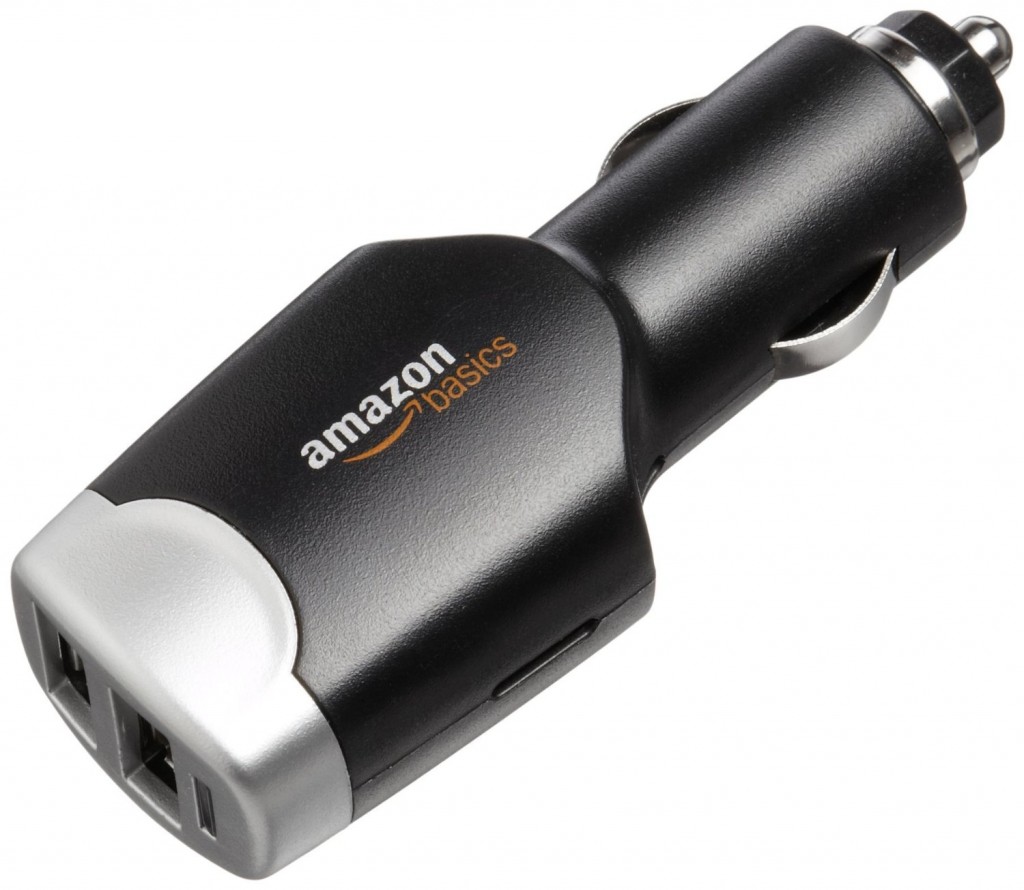 A car phone charger is important as a power source for your phone i.e. GPS/communication device for your trip.
12. An auxiliary cable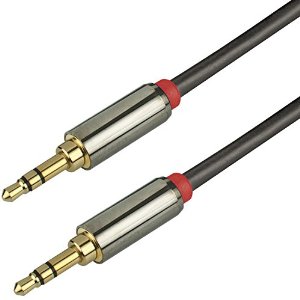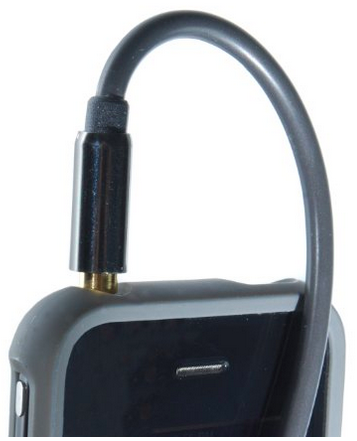 Admittedly, this item will save your sanity, not your dollars. An auxiliary cable allows you to play music in a car that has a headphone jack (which is just about any). Don't have a music-less drive!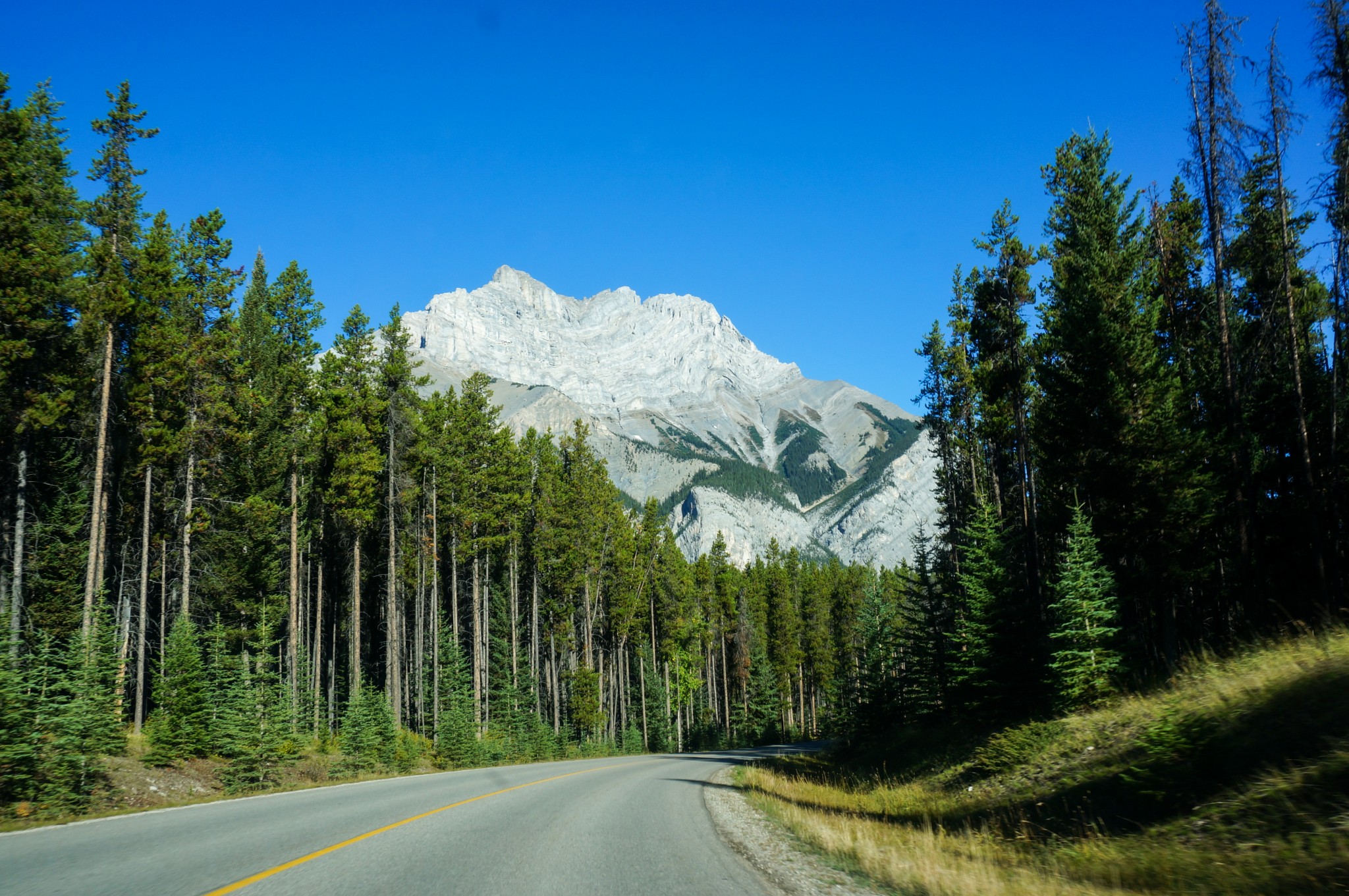 Final Thrifty Tips
Renting a car? Check out our tips on how to snag the cheapest rates possible
Book in advance with free cancellation to secure a good rate. We generally use Booking Buddy for this reason (which usually ends up being cheapest in the end anyway).
Conserve gas by using cruise control, avoid ramping up your RPM, take your time up hills, and don't make frequent accelerations and stops.
Rent compact, eco cars & decline upgrades. Smaller cars generally more fuel efficient.
Have a rewards miles program? See how you can rack up points on your trip. Check before hitting the road where you can maximise points earnings. Know which gas stations & grocery chains will earn you rewards points, and know the minimum spend needed (e.g. 1 point per $20 spent).
Consider using rewards points to book your rental. In Canada, car rentals offer good bang for your Air Miles bucks. In our experience, this is especially true in more remote regions where rental prices are much higher.
Plan meal ideas ahead. Don't wait until you're starved to decide on dinner, as that's when drive-thru's become tempting. Make a

thorough

grocery run at the start of your trip, with a list of easy, on-the-go meal ideas. Sandwiches, wraps, salads, and canned or room-temp ingredients are great. Staple items we use are oatmeal, dried fruits, peanut butter, bananas, apples, oranges, wraps, bread, tuna, beans, pasta, couscous, balsamic vinegar, and oil. Pinterest is a great source for on-the-road meal ideas (you can follow us here!).