Since June last year, images of Hong Kong's tear gassed crowds, masked protestors, and shield-wielding police have flooded news outlets. As months have passed, unrest has risen, at times shutting down public transport, roads – even grounding flights. But why is this happening, and is Hong Kong still safe for travellers to visit?
Having just left this neon mega-city one month ago, we can confirm there is indeed political divide, but the city (as of December 2019) is currently safe to travel to. Of course the situation can change, and one must assess present happenings before visiting. That said, our local friends iterated that Western news outlets have projected a fairly sensationalist view. In reality, the protests are isolated, and are not continuously infiltrating this tantalising megacity.
We booked ourselves an extended layover in Hong Kong for free back in April, since we'd pass through the city en route to visit Canada for Christmas anyway. But as the protests gained traction, we questioned our decision. Our Hong Kong friends assured us there was no concern. We are now really glad we revisited one of our favourite neon cities.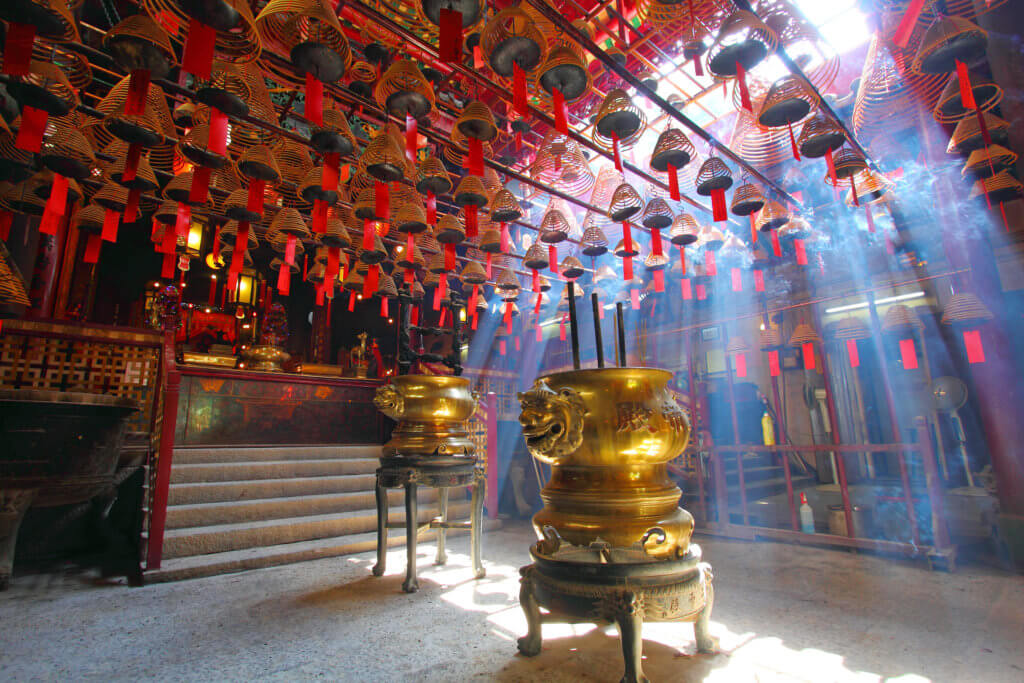 Why are protests happening in Hong Kong?
Would-be travellers should get some basic context of the situation. Here's a very superficial overview of a complex, longstanding dilemma. For a more thorough review, check out this article and this article by VOX. In summary:
Hong Kong is its own administrative region, meaning it is separate from China. This is called the "one country, two systems" setup. The Chinese government thus isn't meant to impose its laws and values onto Hong Kong
That said, Hong Kong's executive government is still appointed by China (keep this in mind for the next few points).
In February, China wanted to impose an extradition bill after a Hong Kong local murdered his then-girlfriend while on holiday in Taiwan. The proposed bill would bring the fugitive back to Hong Kong to be trialed. This proposal was problematic, however, because:
The bill would be retroactive, meaning that China could extradite anyone who has done anything that the country deems illegal, no matter how long ago. China's laws are notoriously ambiguous and infringe on human rights. This bill would be the beginning of a slippery ethical slope for Hong Kong – a region that is meant to be, and wants to be, independent.
Hong Kong locals have made five demands to address the above (and other) issues, which we will cover next.
If not us, who? If not now, when?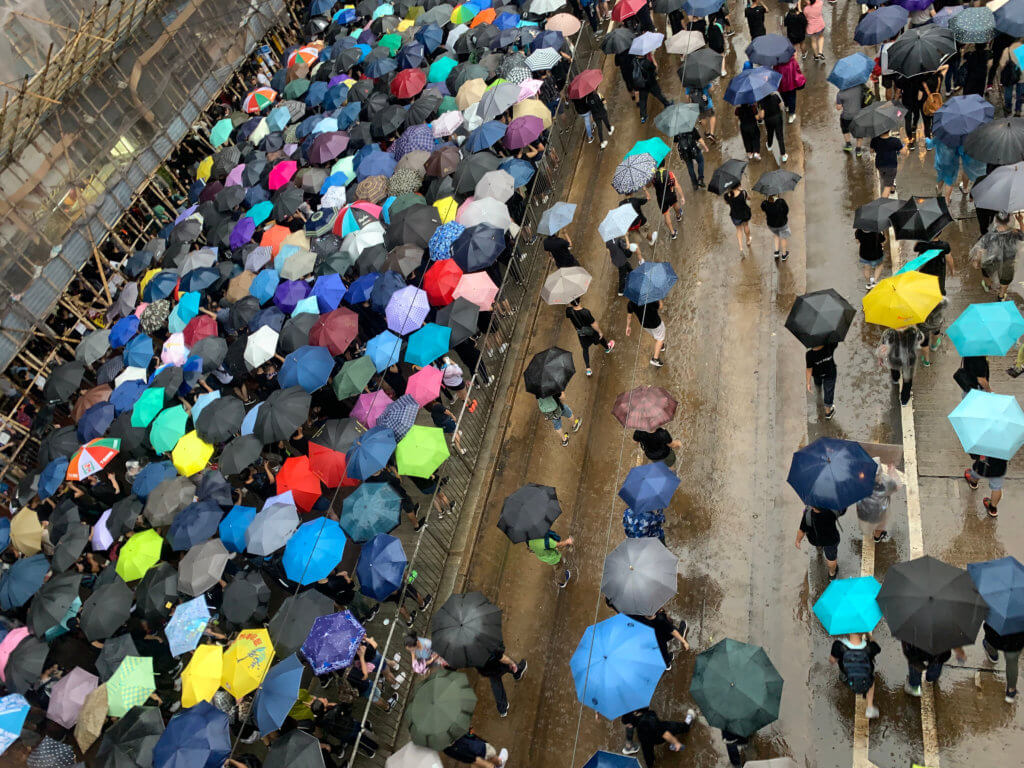 Hong Kong's five demands for China
You may have heard about the protestors' five demands for China. The protestors have declared that they will not stop until these are met by the Chinese government. The demands include:
Halt the extradition bill (this has since been met)
Stop calling protests "riots", as rioters can face up to 10 years imprisonment. The term "riot" also portrays a falsified sense of aggression of what have been peaceful protests.
Release all protestors that have been captured by police (roughly 4,500 protestors have been arrested since June).
Begin an independent inquiry to investigate police brutality.
Have free election via universal voting (i.e. no longer having the Hong Kong government be China-appointed).
The protection of human rights and democracy are at the core of these demands. The bold movement to stand up against one of the world's super giant (and corrupt) nations resulted in the Hong Kong protestors being a nominated runner-up for Time Magazine's person of the year.
How are travellers affected by the protests?
Having visited Hong Kong three previous times, our impression on this trip was that the city was very quiet. We stayed at a spacious and cozy Airbnb near the mid-level escalators on Hong Kong Island (here's the exact listing), a trendy area with a blend of local and Western influence. The "must-see" temples and markets in this usually buzzing area were empty.
Besides vacant streets, tourist activities were dead (and discounted). Hong Kong Disneyland had heavily reduced tickets on Klook, and even its souvenir shops had sales. We walked onto completely line-free rides, a rarity for any Disney park. The only downside was reduced hours due to low volumes of customers, but we still had adequate time to do all the rides (some even twice).
Emptiness further extended to other activities like the double decker hop-on hop-off bus tours (which we loved for soaring through the towering neon district of Nathan Street). Tickets for the Peak Tram and its lookout* with sweeping city views were discounted and delightfully empty too.
*Thrifty tips: buy tickets in advance on Klook for a better rate. You can use your Octopus (transit) for pricier tickets to board the tram. You also don't need to pay for the roof lookout at the peak observation deck, simply go up the elevator adjacent to Gordon Ramsay's restaurant there's a free rooftop lookout area and even binoculars.
An eerie aspect of our visit was seeing spray-painted slogans on the city sidewalks, walls, and roads. The slogans breathe life into a cause that travelers likely feel disconnected from.
Now, an important notice: when returning to the airport for your departure, be prepared to show proof of an outbound flight to police (e-mailed tickets are fine). This is due to the fact that previous protests which have taken place at the airport. Police want to ensure that only those with outbound flights enter the airport (and likely to make a statement).
In a nutshell, tourism is low, some attractions are discounted, and sites, activities and attractions are devoid of crowds.
How to keep up-to-date on current protests
News sites, apps, social media, and local knowledge are the best ways to keep current on protest happenings. Here are recommended resources which our local friends informed us on:
Public transport: the Mass Transit Railway (MTR) website or download the MTR app for updates on public transit. The HkeMobility app covers realtime walking, driving, and public transit info.
Roads & traffic: the Transport Department's website and/or its affiliated HkeMobility app to reveal driving time and traffic information. HK Road Cam shows realtime traffic conditions.
Airport: Hong Kong International Airport (announcements appear as large banners on homepage). Allot time for delays and police checking proof of outbound flights on arrival.
News outlets & social media: news sites such as the Hong Kong Free Press, Apple Daily, Telegram, and more.
Ask locals: Hong kong residents are kept in know-how via notifications from employers or their place of study. Don't hesitate to ask for current information.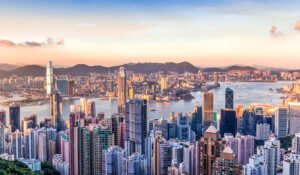 Staying safe in a nutshell: Tips for tourists from locals
Here is some travel advice based on our December 2019 visit. These tips are informed from both independent research and confirmed by our local Hong Kong friends:
Keep up-to-date on when and where protests are happening as per above resources.
Avoid protest areas and check for delays on the MRT. Allow ample time to travel especially to/from places, including the airport.
Do not participate in the protests yourself, this can jeopardize your own safety.
Support local and independent businesses such as restaurants, bars, and shops. Their livelihood is hurting from the lack of tourists.