Teaching English online is exploding as an appealing and feasible line of work for a variety of reasons. Whether you're a recent graduate with open ideas about your future, a long-time worker who's sick of the nine-to-five, or just someone who's looking to earn a little extra on the side, there are plenty of opportunities and incentives to start teaching English online. It's also a great way to work while traveling, stretching your budget even further!
There is no shortage of certification options, student profiles, and companies to choose from to get started. But how can you know the best options to pick? What are the key steps in landing an online English teaching job? How can you maximize your chances at getting hired and be well on your way to this flexible, rewarding line of work?
This article will take you step by step through the whole process, from certification to the first day on the job. Let's get started!
Step 1: Get Certified
Getting certified to teach English online isn't terribly difficult, but you need to think of it as an investment in your future career. There are several options for where and how to do your certification. We'll summarize the three most popular options here.
TEFL: Certificate for Teaching English as a Second Language
Who this is good for: Teachers who already have a Bachelor's degree and/or teaching experience. Teachers who want to teach online with companies based all over the world.
Where to get it: MYTefl, TEFLPros, BridgeTEFL.

Getting a TEFL certificate is the most popular method of certification in America. A TEFL certificate prepares a teacher specifically for teaching English to non-native speakers in a country where English is not an official language.
The TEFL certificate is widely preferred because there are plenty of online and in-person options for completing it. Plus, you can choose the length and intensity of your course. A 20-hour certificate is sufficient if you've already got a job lined up and your employer is asking for TEFL as a formality. However, you should probably opt for the 120-hour course, which includes teaching practice and demo lessons, if you're looking to seriously increase your odds of landing a job.
As for cost, a quick internet search will return a wide range of prices from $50 to $1500. Because the TEFL certification process isn't as strictly regulated as other certifications, there are a huge variety of companies out there. However, it's important to pick a reputable school, and it's worth it to shell out a bit extra for a program that will set you up for success!
For many online schools, having only a TEFL certificate is not enough; you'll likely need a Bachelor's degree, teaching experience, and/or a classroom teaching certificate issued by a school. Many schools have realized that because the TEFL certificate is fairly easy and cheap to get, it's not a great indicator of who is a top-notch instructor (though it is still a requirement). On the student end of things, don't expect the TEFL certificate to be a "ticket into a job."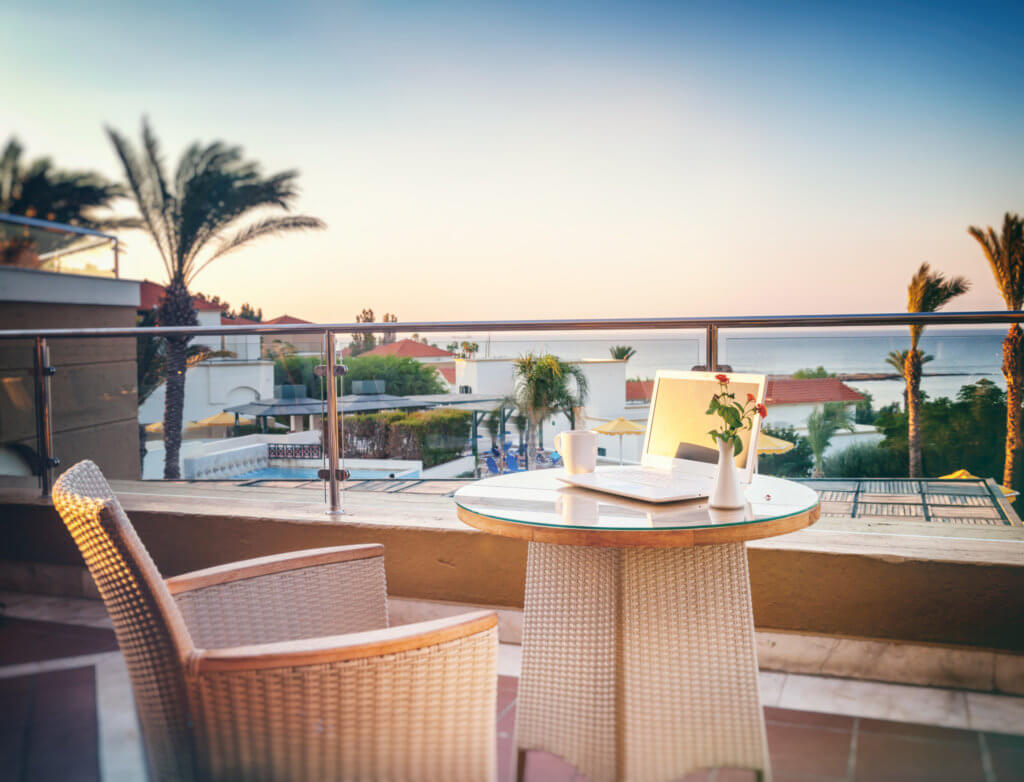 TESOL: Certificate for Teaching English to Speakers of Other Languages
Who this is good for: Teachers who want to work with international students or migrants via online classes. Teachers who want to work for an online company based in their own country (usually for tax and employment benefits).
Where to get it: Anaheim University, Greenheart Travel, TEFL Online
TESOL certificates train you to teach English in a place where English is already a common or official language. For example, the biggest online market for this is international students who study, or want to study, in an English-speaking country. This means that you can work with immigrants, international students, refugees, or other non-native speakers who have recently arrived in an English-speaking country.
There are many options for doing a TESOL certificate, at varying lengths and costs, anywhere from less than $100 to more than $1500. Longer courses (e.g. a 150-hour certificate instead of a 20-hour certificate) show employers that you're serious about the work, and you'll be more likely to get a job. Plus, employers usually look for teachers who have completed practice teaching and observations as part of their certification.
Still, online teaching companies usually don't make a big distinction between the TEFL and TESOL certificates. Just like the TEFL certificate, a TESOL certificate may not be enough to ensure a job with an online English school. You may also need a Bachelor's degree, teaching experience, or a classroom teaching certificate issued by a school district.
CELTA: Certificate of English Language Teaching to Adults
Who this is good for: Teachers who want to work with online schools based in Europe, or teachers who are looking for versatility and mobility among several online schools.
Where to get it: Cambridge Assessment English
CELTA is widely considered to be a better certification than TEFL and TESOL, since the certification is much more involved and requires more hands-on classroom practice and in-depth feedback. It is very popular outside of the US, and you'll often find that European language schools (even the online ones) insist on CELTA, since it is overseen by Cambridge English. CELTA is a more reputable and trustworthy certification in the eyes of many employers. It teaches a lot of the same material, but it's consistently and stringently accredited, unlike a lot of TEFL courses.
CELTA's rigorous training means that you'll come out not only certified, but ready to jump right into the classroom. The extensive network from this program means that many companies and online English schools even recruit directly from CELTA courses – a major perk!
If you're serious about teaching English as a career, then the CELTA course offers the most in-depth and hands-on education, as well as the best job prospects. Plus, after completing the CELTA, you become eligible to apply for the DELTA course, which trains you to be a teacher trainer, a definite bonus for upward mobility.
A Bachelor's Degree
Who this is good for: Native speakers with a B.A. in language, literature, education, or other liberal arts fields.
For some online English schools, having a TEFL, TESOL, or CELTA certificate isn't necessary at all. While it is rare to find companies who hire without one of those teaching certificates, it is possible.
Instead of a certificate, however, these companies require a full bachelor's degree. You'll also find that the companies who hire teachers without requiring a teaching certificate will ONLY hire native English speakers from certain countries and with certain accents.
This also gives a bit of insight into the kind of companies that hire people with a B.A. instead of a teaching certificate: the company is usually more interested in its reputation as a school with native speakers than it is about well-trained teachers with practical teaching experience.
Step 2: Choose Student Profile(s)
Now that you're certified, you've got to decide what kind of students you'd like to teach. It's easy to start thinking, "I'll take anything that comes along," but that attitude can lead to disappointment. And when you're unhappy about the job, the students can tell.
Take a few minutes to think about your ideal student profile and ask yourself these questions:.
Children and/or adults:

Do I want to teach children or adults? For children, how young is too young?

Beginner, intermediate, and/or advanced students:

What is the minimum language level that I want to teach? Am I okay starting with true beginners?

Conversational and/or business and/or academic language/skills:

Do I want to teach or train students for standardized exams (such as TOEFL and/or IELTS)? Do I want to focus on teaching specific language skills, or the language in general?

Students who already have a common language with you and/or students with whom your only language is English:

Will I use my knowledge of a language other than English in my lessons?

One-on-one lessons and/or group lessons:

Do I want to teach more than one student at the same time?

Lesson planning or pre-planned lessons

: Do I want to use a curriculum prepared by my employer, or do I want to create my own lesson plans?
With your answers to these questions, you can start to narrow down your student profile.
Once you've narrowed down your preferences, it's time to find a company that caters to your student profile.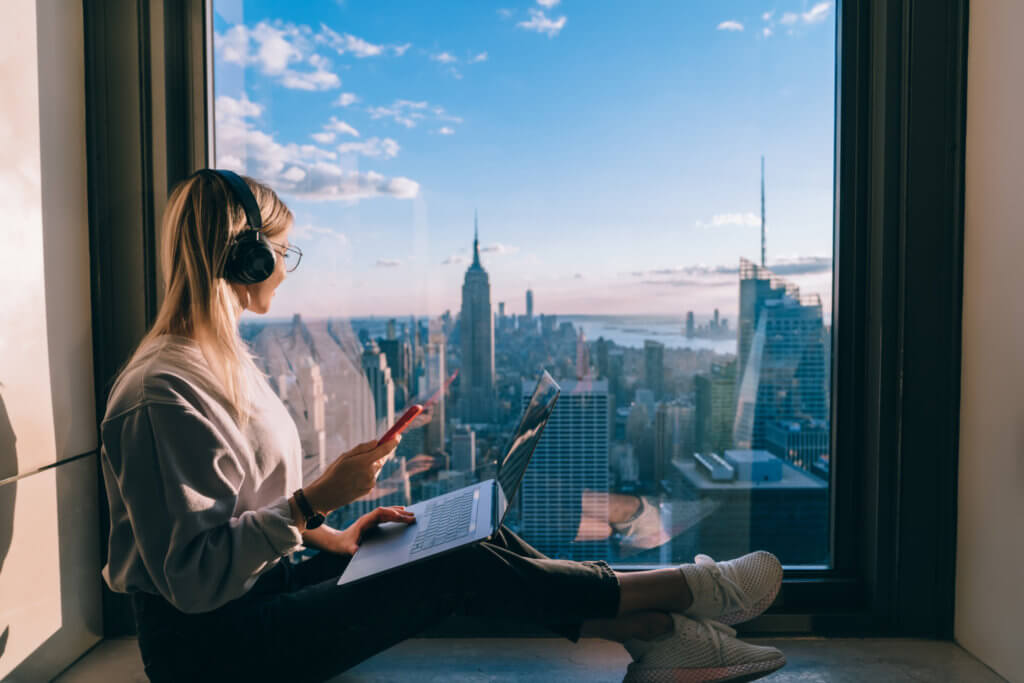 Step 3: Find Reputable Companies
Looking for an English teaching job online is easy enough; just run an internet search of your student profile plus "online English lessons." From there, you'll see the companies that offer what you're hoping to teach, though make sure that these schools are reputable.
How can you check if a company is good or not? Search for the name of the company and its ratings on websites like GlassDoor, Reddit (in the Teaching English Online subreddit), or YouTube. These resources will provide firsthand, honest testimonials.
Overview
Children, ages 4 to 12

Based in China

Different levels; you'll be expected to teach all levels

Curriculum set by company

Students sign up for lessons with a specific teacher according to the teacher's availability

Pay: $16 – $20 per hour with bonuses available

TEFL, TESOL, or CELTA NOT required; only requires a bachelor's degree
Pros
Pays on time

Mentorship and ongoing training opportunities available

Market leader for kids' English lesson in China; sets the pace and standard for similar companies

Students who prefer you will stick with you for a long time
Cons
Can be difficult to book students at first; takes a while to build up a good student base

Not always reliable number of bookings

Parents have a lot of power: a single complaint can mess up your rating and ability to book lessons

Huge focus on pronunciation, often to the detriment of actual language acquisition

Students expect reliable and recurring lesson times: not a good option for when you're traveling or trying to plan / earn / budget on-the-go
Overview
Adults, all levels, from all around the world

Speaking-based lessons; very informal; heavy emphasis on conversation and error correction

Paid by the minute, starting around $11 / hour

Native speakers and/or teachers with a TEFL, TESOL, or CELTA certificate
Pros
You can teach and talk anywhere with internet: no need to set up a classroom space in your home

No need to plan in-depth lessons: just have a few topics in your back pocket

No need to wake up early or stay up late, since students are in all time zones!

Pays on time, weekly
Cons
Can be difficult to build up a reliable student base

Payment is tracked by the minute and not the number of classes, so paychecks vary a lot week to week

No contingency for tech problems; very little tech support
Overview
Adults; all levels; from all over the world

Usually for general English, but academic and business English focused classes available

Pay: starts at 15 euros/hour

Requires a CELTA certificate (will ONLY accept teachers with CELTA!)
Pros
Engaging materials and curriculum

Super flexible teaching schedule: you can sign up to teach day-by-day

Classes available 24/7

Bi-annual 3-month long "English teaching marathons" with competitive bonuses and plenty of classes to teach

Pays bi-weekly, on time
Cons
Paid in euros, so you may have to open a new PayPal account or study up on exchange rates

Penalties for cancelling last-minute or not showing up to classes, so you need to stay organized

Small admin tasks, such as curriculum feedback, that isn't covered by the lesson pay
(Don't want to be tied down to one company or online language school? Check out our pro tips for finding and keeping students on your own, without signing a contract!)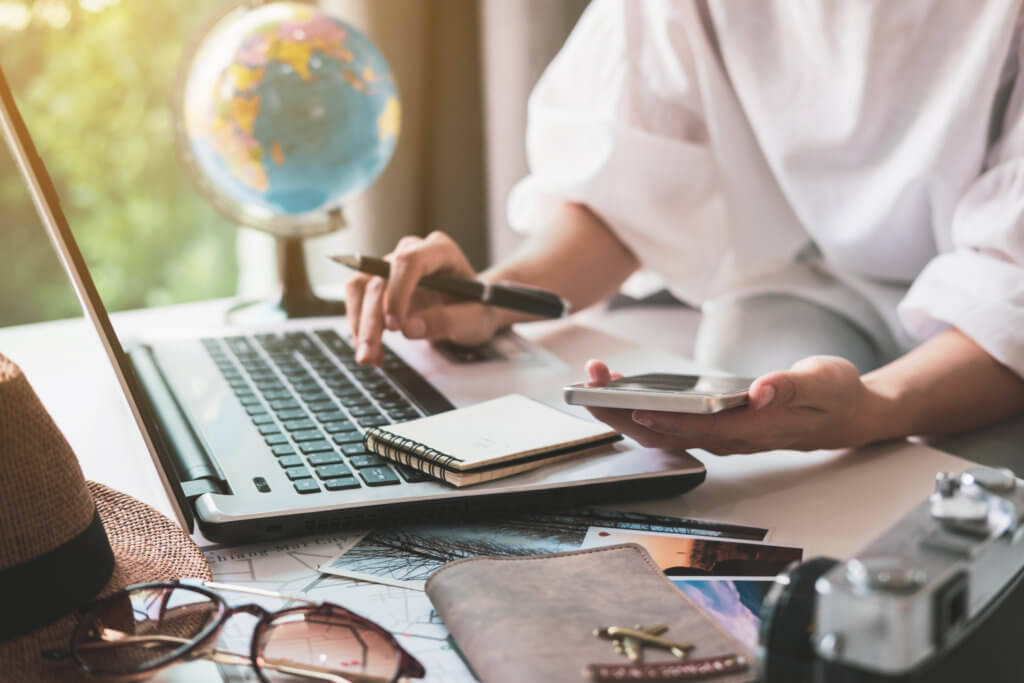 Step 4: Apply for Jobs
Once you've found the companies that you'd like to apply for, head to their websites! There's usually a "Contact Us" or "Teach with Us" link on their websites, and an application page.
What About my CV?
At this point, it's time to have your CV in order. Ensure you list your education, certification, and work experience. You might be worried that, other than your teaching certificate, none of your education or work experience is related to teaching English. Don't worry! Online English schools often hire teachers from various backgrounds and experiences.
To maximize your chances of landing an online English teaching job, even without teaching experience, be sure to highlight the following on your CV:
Any practice teaching/tutoring completed as part of your certification process

Communication and leadership skills acquired and honed in previous jobs

Any and all technologies/programs that you are proficient with (especially Skype, Google Suite, Zoom, etc.)
Referrals
Besides a "cold" application link, some larger companies like VIPKid also have referral programs where a current teacher invites you to apply. The teacher who has invited you gets a kickback from the company, and you get a mentor for the hiring and starting process. You can easily find someone to refer you if you watch any kind of demo lesson, for example on YouTube. While you have a better chance of being considered for a job through a referral, be aware that because these YouTubers are "fishing" for lots of referrals (and kick-backs), they may not have the time or desire to actually mentor you through the full hiring process.
But what is a demo lesson, and how can you be sure to ace yours? Let's take a look!
Step 5: Give A Great Demo Lesson
In addition to the usual job interview, often conducted online via video chat, many online English schools require a demo lesson. These vary between larger and smaller schools; here are the key differences.
If you're doing a demo lesson for a larger company, especially one that prepares its own curriculum, the company will have specific expectations for the demo lesson. They'll send you the curriculum and expectations in advance, and you'll have a few days to prepare. For great practice and examples, search YouTube for "(Company Name) Demo Lesson." Note the company's expectations so that you're sure to include them. Smaller companies will generally send a lesson plan or encourage you to create your own. If you're making your own lesson plan to demo, be sure to plan it according to your ideal student profile. For example, if you want to work with young professionals, then gear towards business English.
No matter what kind of demo lesson you're giving, the most important thing to do is be engaging. Smile, stay upbeat, and keep a positive attitude!
And with that, you're ready to go out and land your first job as an online English teacher.
The Thrifty Gist
Finding a job as an online English teacher is a great career option for people who want to travel often, have a flexible work schedule, work from home, or just make some cash on the side.
From certification to landing the job, it's important to keep the following in mind:
Only work with reputable certification programs and reliable companies, even if that means investing a bit more time/money/effort at the outset

Have clear and reasonable expectations about your student profile, expected salary, and working conditions by doing plenty of research before you apply to a job

Land the job by having a stellar CV and giving a well-prepared demo lesson! If you're applying to a big company with a referral program, try to land a referral from a friend or acquaintance on the internet

Put the work into a great demo lesson, from searching others online (e.g. Youtube), keeping a positive attitude in your video, and gearing it to your target audience