Shopping for someone whose vice is travel can be tricky at best. A plane ticket is too costly, and avoiding unwanted "stuff" can be hard. In need of thoughtful and ethical inspiration? Here's 25 unique and practical travel gift ideas.
1. Fujifilm Mini Instax Camera or Smartphone Printer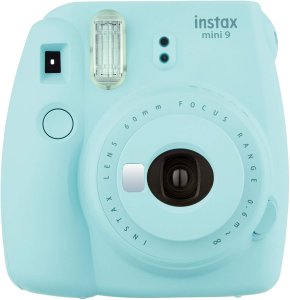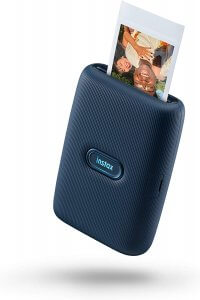 Give the gift of an instant souvenir maker with the Fujifilm Mini Instax Camera. It's compact, has a selfie mirror at the front, and a fun addition to any trip. This has been one of our favorite recent purchases and is great for weddings & weekend getaways, too.
Want something smaller with the same function? Fujifilm's Instax portable smartphone printer is a great compact alternative.
Price: $49.95 USD for Fujifilm Instax Mini, $99.95 USD for Fujifilm Instax Smartphone Printer.
2. A year of coffee from around the world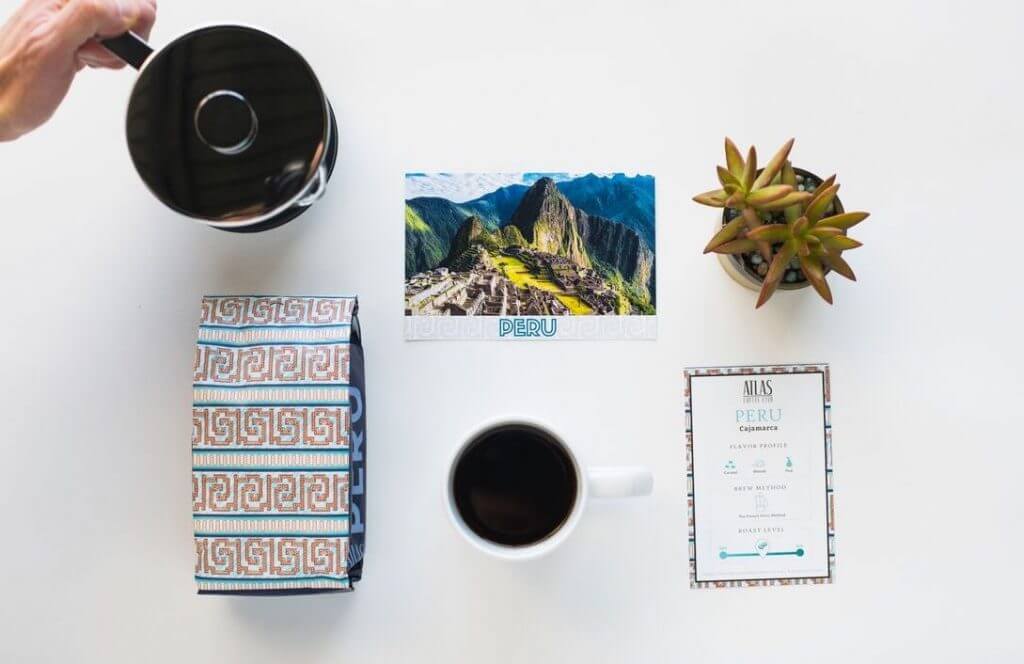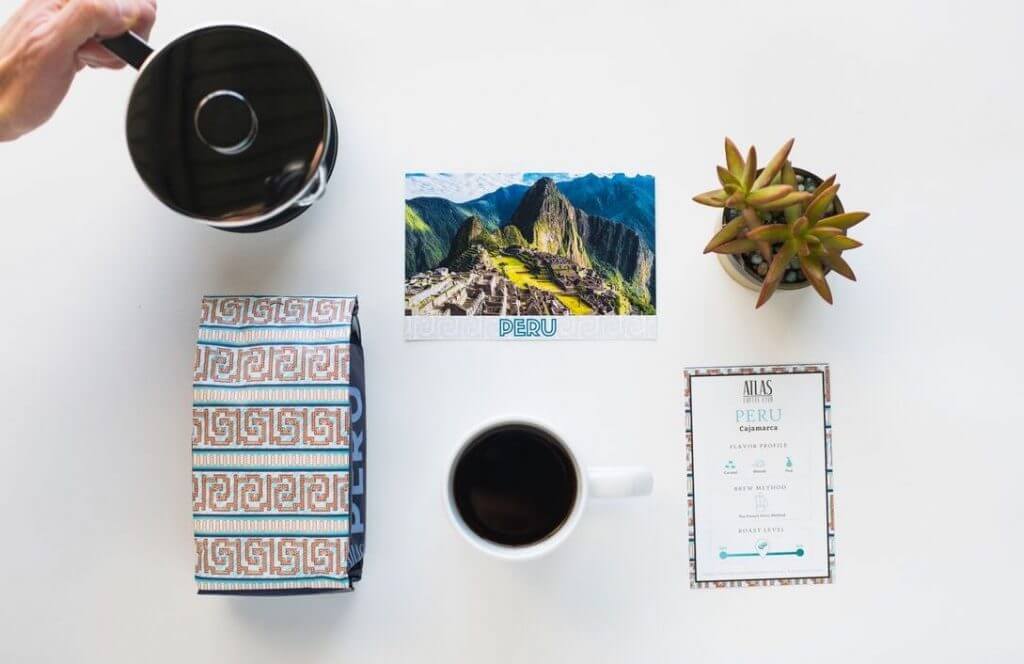 A gift that integrates the vices of coffee and travel, the Atlas Coffee Club subscription service sends members a new bag of coffee each month from around the world. Each shipment includes fresh, roasted to order single-origin coffee, a postcard, coffee journal, and info cards about its origin country, flavor notes, and brew tips. All their varieties are single origin and either fair-trade certified or directly purchased at above-market rates from coffee co-ops.
Price: Starting at $9/shipment for 6oz. Save up to $55 off subscriptions.
3. Carry-on cocktail mixing kit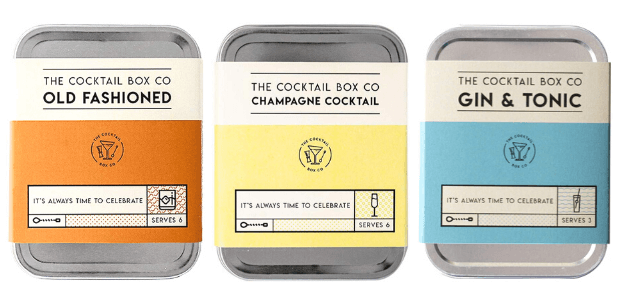 Enjoy a lavish cocktail in the sky without flying first class! The Cocktail Box Co's carry-on cocktail kits require just a splash of booze from the drink cart to upgrade your in-flight drink. Each kit makes anywhere from 3-6 drinks, or even 25+ if you buy more sugar cubes.
The set meets TSA requirements, containing liquids <100mL, plus comes in a colourful reusable tin. Choose your go-to drink of choice or go big with a multi-option set.
Price: $22.99 USD per single kit of four choices: Gin & tonic, Champagne cocktail, Old fashioned, or Moscow Mule. 4-piece kit with all cocktails $69.99 USD
4. Corkboard travel map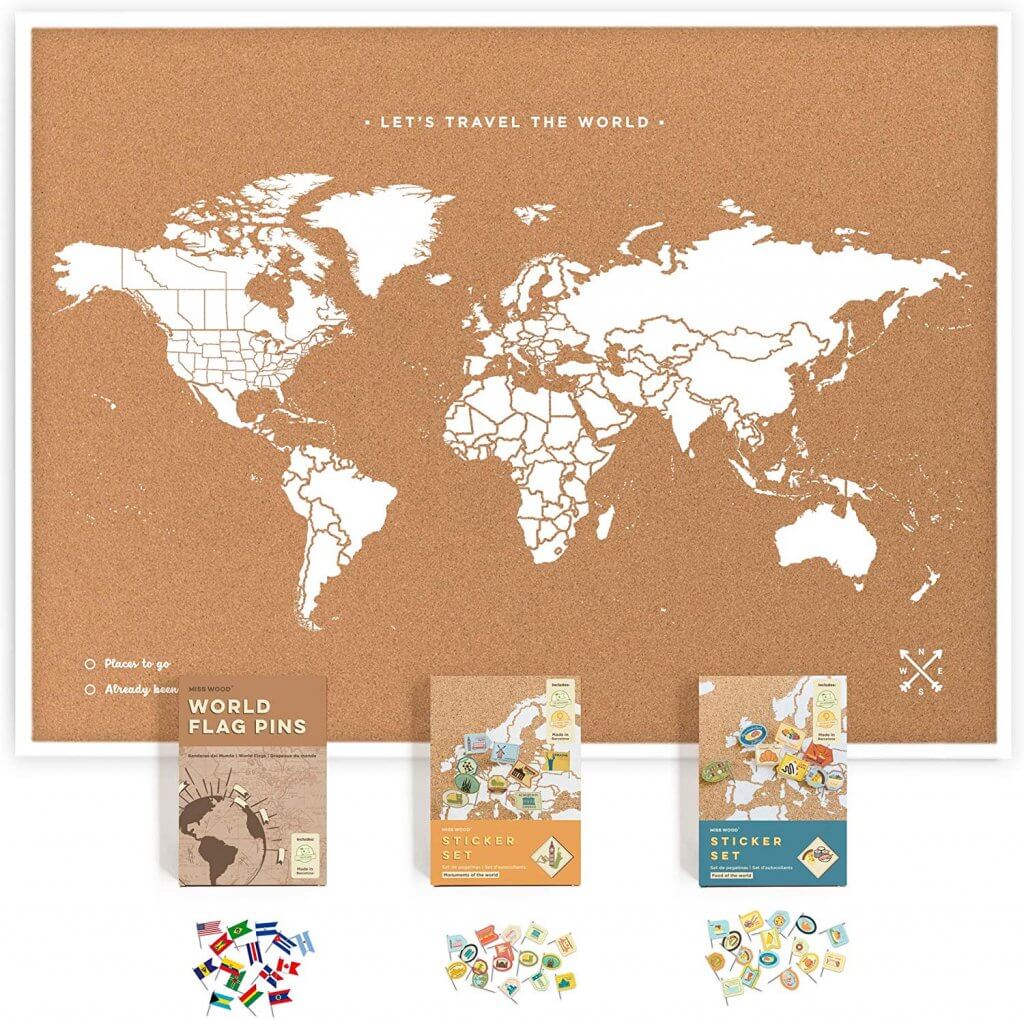 An eco-wise alternative to plastic scratch maps, Miss Wood's Corkboard World Map comes with pins of all the world country flags, food, and famous monuments. Its Nordic-inspired design has plenty of space for pinning travel photos & colourful flags. Feel good bonus: it's sustainably made with all natural materials in Barcelona.
Price: $44 USD (L), $59 USD (XL), $87 USD (framed XL)
5. Custom jewelry of your travels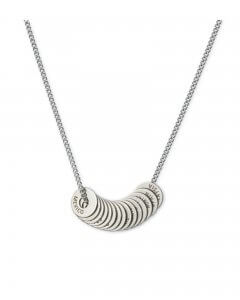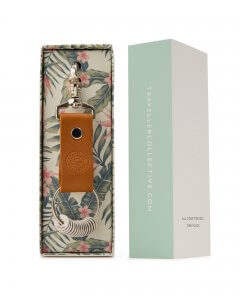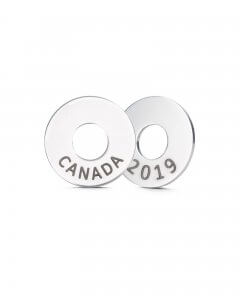 What's more unique than custom-made jewelry of one's travels? Engrave countries visited or a special destination onto metal key rings or a necklace. All products are handmade in Toronto, Canada and can be made double-sided. If you'd rather let the recipient design their own piece, a gift card is the great option.
Ethical bonus: 20% of all proceeds go to Travel Collective's charity which funds dream trips for less fortunate nominated people in need.
Price: Keychains $22.50 (+ vegan leather option), key clips $22.50, necklaces from $22.50 Pssst! Get 30% off all orders of $100 using discount code tcFAM
6. Smartphone lens kit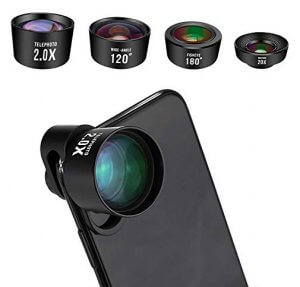 Save packing space without compromising on photoshoots with the award-winning Xenvo Smartphone Lens Kit. The kit works with all iPhones, Google Pixel, Samsung Galaxy and Note, and more. The lens attachments include wide angle, zoom, 15x macro, portrait, plus a rechargeable LED. Included is a charging cable, travel pouch, quick release lanyard, cleaning kit, and a lifetime warranty.
Price: $39.99 USD
7. Around-the-world hot sauce & spice set
For those who like it hot (and love to travel), Thoughtfully's Round-the-World Hot Sauce Set is a sizzling pick. There are various sizes suited for different budgets, and also extend to a combined global sauce and spice kit too. A unique Secret Santa gift or a spicy present for anyone.
Price: large kit $69.99 USD, medium kit $32.99 USD, small sauce & spice kit $28.99 USD, globetrotter food truck hot sauce $22.99 USD
8. Compact waterproof travel speaker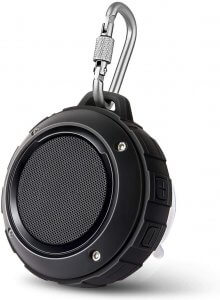 Perfectly portable with its carabiner, the Kunodi bluetooth speaker makes music possible anywhere in the world. Waterproof and durable, the Kunodi can be taken to the beach, on a hike, camping, and more. Better yet, it has a microphone so you can even pick up calls on the go. At just $15, this is a no-brainer practical present.
Price: $15.99 USD
9. Travel-themed ornaments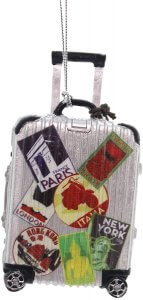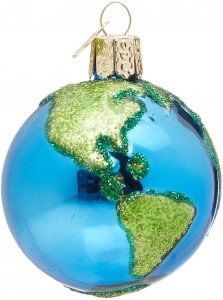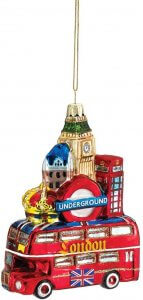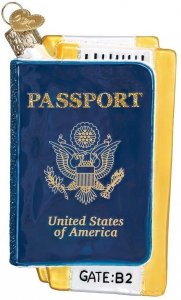 Add some festive wanderlust cheer with handmade, mouth-blown glass travel ornaments. Why not choose a meaningful destination, whether the recipients' dream holiday or favourite places of trips passed.
Price: Globe $9 USD, passport $15 USD, London bus $15 USD, suitcase $13.95 USD
10. Tile Mate (loss prevention/item finder)
Track lost belongings or your MIA luggage (thanks United) with the teeny Tile Mate. Simply tuck square device into a suitcase or backpack, or attach to anything you don't want to misplace. The tile is trackable via a smartphone which makes the device ring or appear on a map to locate. We always put Tiles in our luggage & backpacks when on the road and have used it plenty over the years.
Price: $17 USD on Amazon
11. Outdoor travel subscription box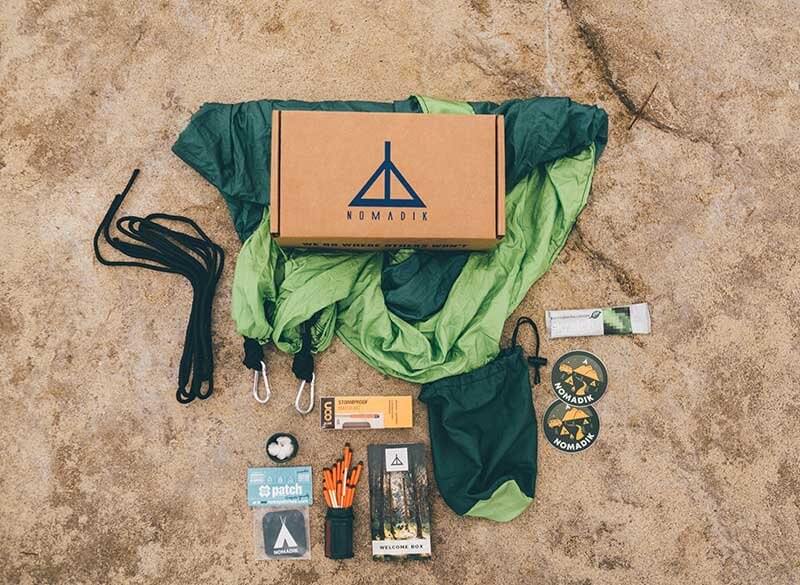 For the nature and camping enthusiast, a monthly outdoor travel subscription is a great way to inspire outdoor getaways. Nomadik's monthly bundle has a variety of tested travel gear. Previous packaged items include camera dry bags, high-end pocket camping stove, premium camping meals, and more. The subscription can be cancelled at anytime, making it easy to pause should they depart on an extended adventure.
Price: $29.99+ USD/month. Limited holiday edition boxes ($29.99 USD).
12. Luxe airplane travel kit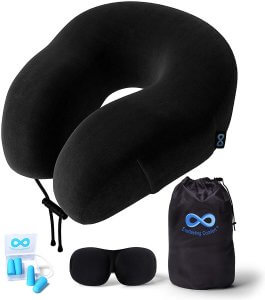 A gift that can make the difference between a restless, wide-eyed night on a plane or a peaceful several hours shut eye on long-haul flights. This has been our favourite airplane pillow to date and is a must for any jetsetter.
Price: $19.95 USD
13. A quality travel bag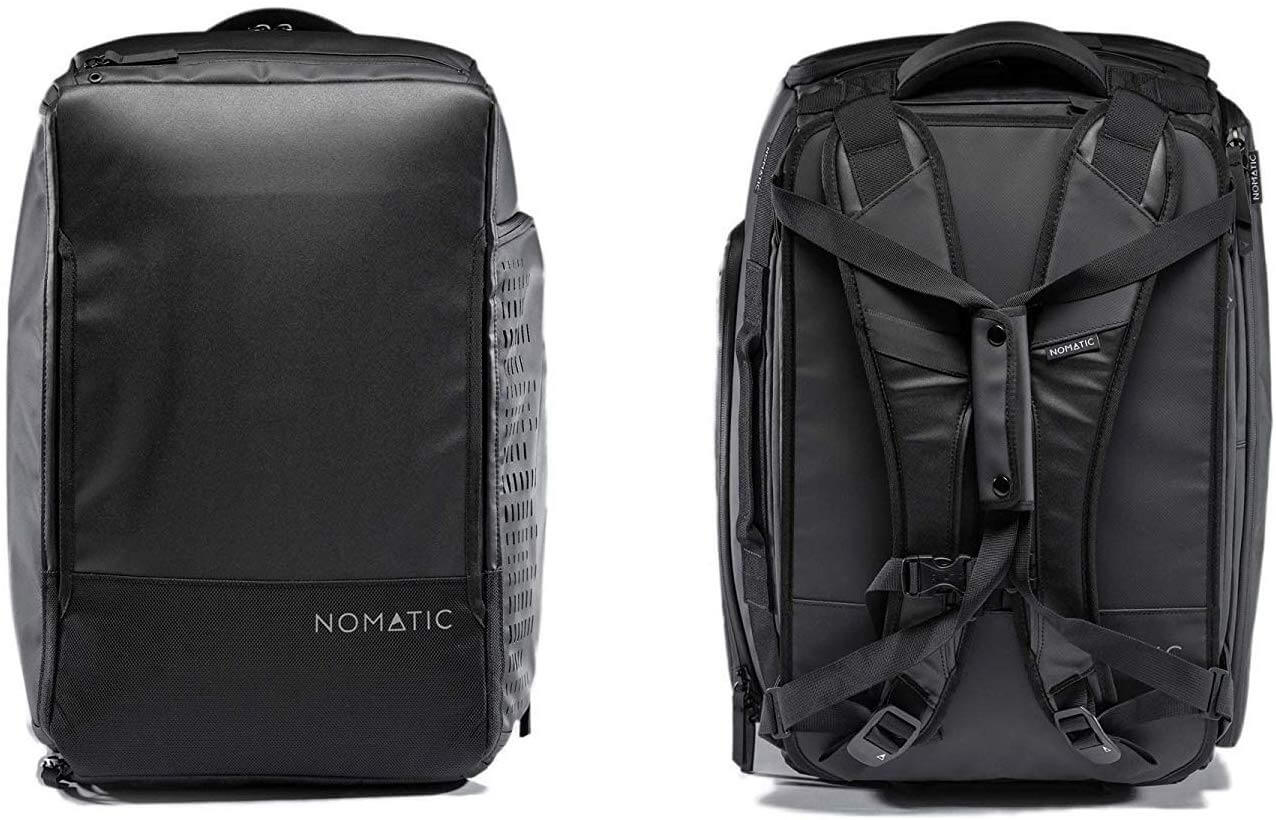 For that someone with a knack for quality (& globetrotting!), why not gift a durable, stylish travel bag built to last a lifetime of travel? Nomatic produces a range of travel bags, from day bags & side bags, to travel backpacks up to 40L but get this – they're all carry-on size.
These bags have a range of clever features including water-resistant material, shoe storage, quality zippers, magnetic water bottle pockets, TSA-ready laptop sleeves, and more. The price tag on these is hefty (and could perhaps work well as a group gift). But the quality & feature across the likes of Business Insider, WIRED, GQ, and more speaks for itself.
Price: Starting at $249 USD (though many products discounted 50% for holidays)
14. A year of airport lounge access worldwide
Arguably the best present on this list, why not gift the oh-so-glorious privilege of global airport lounge access for a year? The Priority Pass provides users with annual access to over 1,300 airport lounges around the world.
Price: Starting at $99 USD/year (get a 10% discount using this link).
15. Travel-themed board game(s)
Make rainy days inspire your next trip with a travel-themed board game. Explore nature with the Monopoly National Parks Edition or test your cultural intelligence with Passport to Culture Travel Edition. These games aren't just for kids (though some of the kid-friendly ones could be thoughtful if buying a gift for parents). See more ideas below!
Price: Monopoly National Parks Edition $38.99 USD, Passport to Culture Travel Edition $29.95 USD, The World Travel Game $25.99 USD, Backpacker: The Ultimate Travel Game $17.90 USD
16. The gift of travel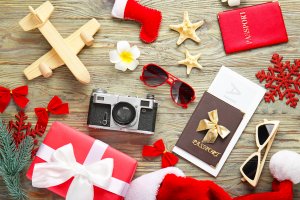 "Collect experiences, not things" – put this mantra into gift-form with a travel voucher that can be spent on tours, activities, and more. Even for the traveller who despises group tours, the gift card be put toward bucket list places that do require a guide, such as the Galapagos or Chernobyl. From cooking classes in Thailand and motorcycle tours in Europe, to cruises and skip-the-line tickets at notoriously busy spots like the Vatican or Louvre, this gift doesn't disappoint.
Price: Minimum $50 USD.
Find affordable day tours with reviews, instant confirmation, and free cancellation on GetYourGuide and Viator.
If you're feeling really generous, book entire package vacations at G Adventures (don't miss their deals page) and TourRadar.
17. Sturdy travel umbrella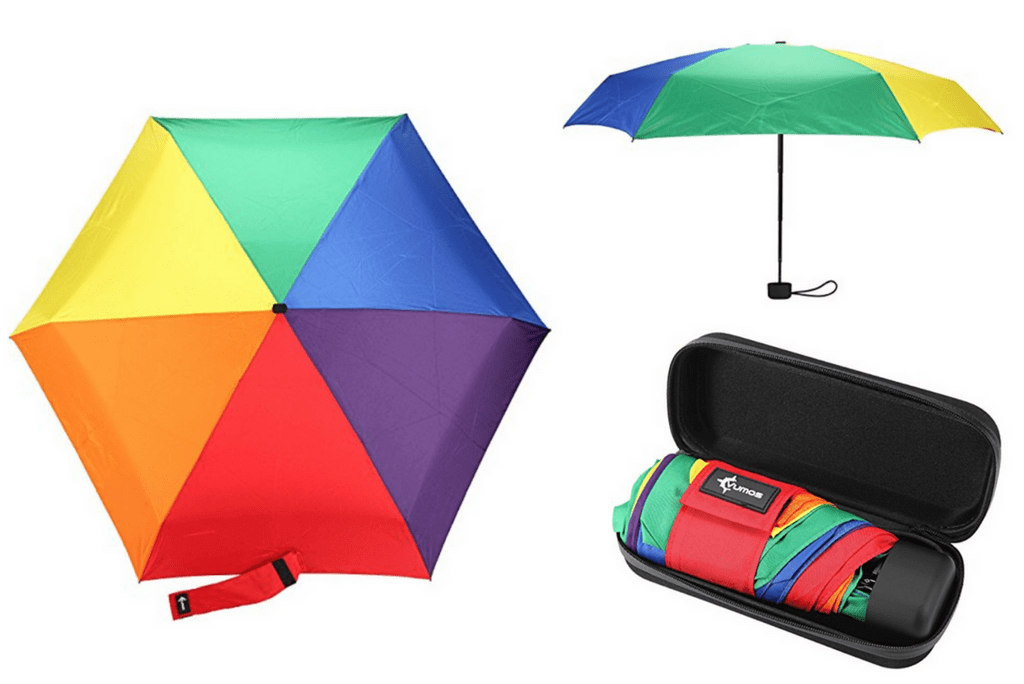 An umbrella is something not to be missed on any trip, so why not save a traveller from the frustrations of one that breaks after a couple of uses? Vumos' durable tiny umbrellas have a lifetime guarantee, and come in a sturdy case plus a variety of styles.
Price: $18.95 USD on Amazon
18. A glass globe whisky set
Whisky, wine & wanderlust – these are a few of our favourite things! This hand blown Godinger Glass Whisky Decanter Set is beautifully etched with an elegant wood stand. The decanter can be used for anything from hard liquor to wine, or simply as a unique jug for soda or spritzers.
Price: $52 USD
19. Phone charging passport holder
Keep your passport safe, charge your phone, and protect your identity all at once with this RFID-Protecting Passport Holder & phone-charging wallet. It charges with all smartphones and includes the power bank. The holder is made of high quality vegan leather and comes in a variety of colours with different travel-inspired phrases.
Price: $37.99 USD
20. Travel magazine subscription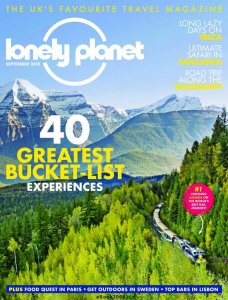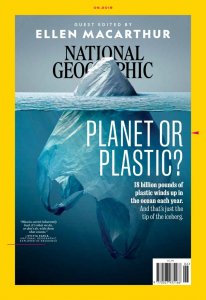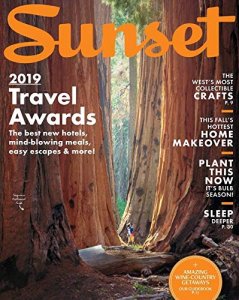 For those with zero interest in curing their wanderlust, a travel magazine subscription is great for inspiring future trips. Popular favorites include Lonely Planet, National Geographic, Condé Nast, Sunset, and Travel + Leisure.
Price: Lonely Planet $96/year, National Geographic Traveler $19/year, Sunset Magazine $10/year
21. An airplane bottle opener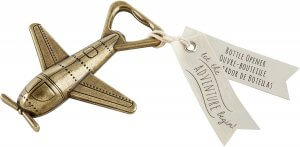 "Let the Adventures Begin" – the hand-tied note on Kate Aspen's airplane bottle opener says it all. Whether cracking open a Singha in Thailand or a Bud Light back home, this antique-inspired bottle opener is a thoughtful small gift or stocking stuffer.
Price: $2.79 USD for one
22. Levitating LED magnetic desk globe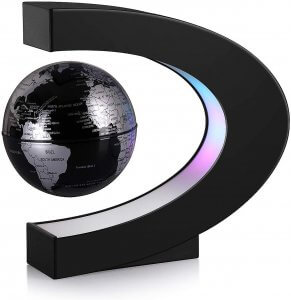 Unique and ornamental, this levitating globe hovers like magic between two magnetic ends. The colourful LED lights add a majestic hue, making it a calming, colourful ornament for anywhere.
Price: $21.99 USD
23. Travel yoga mat with carry bag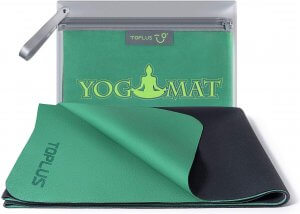 Perfect for the globetrotting yogi or workout buff, the Toplus Yoga Mat is compact, non-slip, and tiny enough to fit in even the smallest travel bag. It's made of eco-friendly suede and comes with a one-year warranty.
Price: $29.99 USD
24. Magnetic globe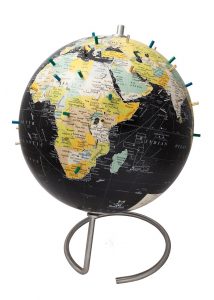 The Bullseyes Magnetic Globe is a stylish way to track paths travelled on arrival home. With a variety of colored magnets included, one can mark different trips (e.g. turquoise for "been there", gold for "bucket list" destinations).
The globe comes in three colours, including black/gold, classic blue, and antique tan.
Price: $79.95 USD on Amazon
25. E-Reader & ebooks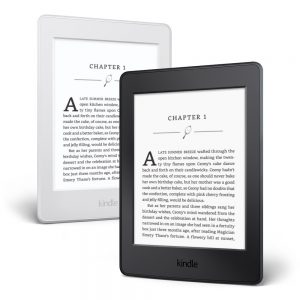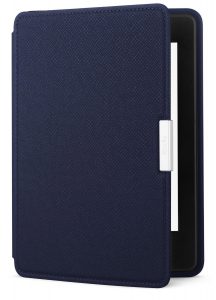 Eliminate the bulk of paper books, and help pass the time on long bus, plane, and train rides with a Kindle eReader. In addition to fiction novels, you can buy the full range of Lonely Planet travel guides too, so you don't have to lug around a thick book while you're exploring. A protective case is recommended to cover the screen when it's stowed away.
Price: Starts at $49.99 USD, though it is worth the long-term investment of the Kindle Paperwhite or higher, as these are glare-free and can be used in direct sunlight, priced at $89.99+ USD on Amazon. Various prices for Lonely Planet Kindle books.