Shopping for someone whose vice is travel can be tricky at best. A plane ticket is too costly, and go-to's like books or gadgets become impractical. In need of some inspiration, or a wish-list for yourself? Here's 25 unique travel gift ideas for the wanderluster in your life.
---
1. Travel scratch map
Venturing the world is that much more satisfying when you can etch your route onto a scratch map. These watercolor maps are available for various regions or as an entire world map. Simply scratch out the countries you've been to and uncover the colorful patterns underneath. This unique travel gift stands out from the typical scratch maps which have been around for several years now. Comes in tubing for storage while travelling and is easily framed.
Price: $34.99 USD on Amazon
2. A year of coffee from around the world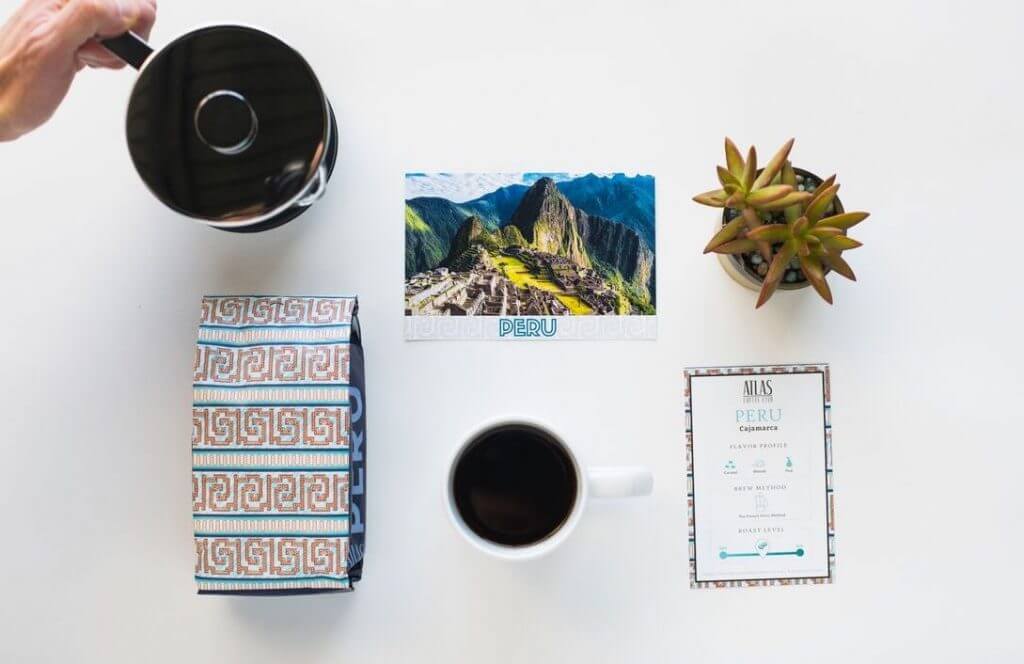 What to get for the person whose vices are coffee and travel? Why not a gift that integrates both? Atlas Coffee Club is a subscription coffee service that sends members a new bag of coffee each month from nations around the world. Each shipment includes fresh, roasted to order single-origin coffee, a picturesque postcard, a journal for you to take notes and reviews on your coffee, and info cards about the country it came from, flavor notes, and brew tips. Their coffee varieties are single origin and either fair-trade certified or directly purchased at above-market rates from coffee coops. A feel-good gift to soothe the senses and the soul.
Price: Starting at $9/shipment for 6oz, varies by shipment size and frequency
3. Aeropress portable coffee maker + grinder
Anyone with a combined love for coffee and travel is likely over the pungent taste of instant coffee. The Aeropress is one of the most popular portable coffee makers on the market, and includes a handy travel tote. We've been using it every single day for the past two years – it is a godsend! Serious coffee fiends should invest in a portable coffee grinder, too.
Price: Aeropress is $31.95 USD on Amazon, portable grinder $37.99 USD on Amazon
4. Phone charging passport holder
Another unique travel gift – this passport holder is practicality at its finest as it keeps your phone juiced up and your valuables all in one spot. Comes in a variety of colours and styles and can charge different types of smartphones.
Price: $37.99 USD on Amazon
5. Travel magazine subscription
For those with zero interest in curing their wanderlust, a travel magazine subscription is great for inspiring future trips. Some popular favorites include Lonely Planet, National Geographic, and Travel + Leisure.
Price: Lonely Planet $8/year, National Geographic Traveler $8/6 issues, Travel + Leisure $12/year
6. Tile mate (loss prevention/item finder)
Tile Mate is the most popular Bluetooth finder on the market, and is easy to use. Simply loop the tile onto a keychain, tuck into a suitcase, or attach it to anything you don't want to misplace. The tile is then trackable via a smartphone which can make the tile ring or appear on a map to locate (when within range of any Tile user).
Price: $21 USD on Amazon
7. Fast drying travel towel
A fast-drying, compact towel is a product every traveller should own. It not only conserves space, but is practical as it dries quickly and doesn't acquire a damp odor as regular towels do.
Price: $19.99 USD on Amazon
8. Theft-resistant travel backpack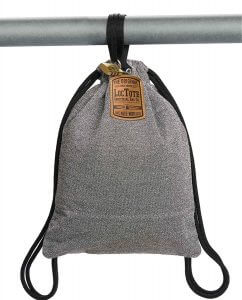 A practical bag that is perfect for day trips, beach visits, and securing your tiny but valuable electronics – the LocTote is a practical, durable, and truly trustworthy travel bag. Made from slash-proof, waterproof material that fends water damage and thieves, the bag itself locks at the opening, and can be locked again around a secure anchor such as a table leg, pipe, hostel bunk leg, etc. A gift that is equally thoughtful as it is practical.
Price: $129.99 USD on Amazon
9. AirBNB gift card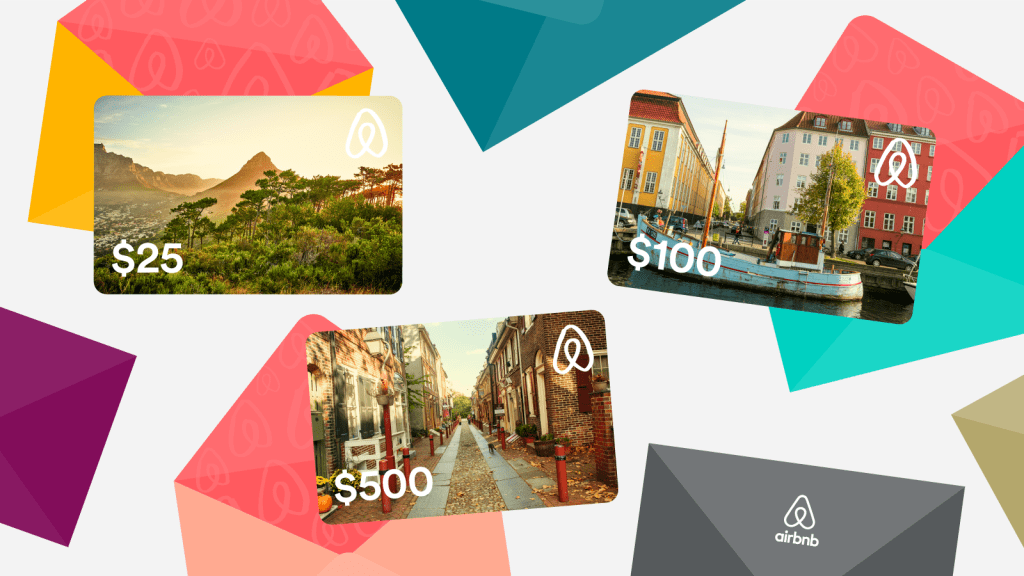 Why not gift the avid traveller the gift of travel? Airbnb is a welcomed reprive from hostels or even hotels, and offers a unique, local vibe in foreign places. Airbnb is now available in nearly every country worldwide, and is ideal for travellers seeking a less commercial experience.
Price: Gift cards can be purchased as an e-card or physical card for $25+ on Amazon
10. E-Reader
A compact e-reader eliminates the weight and bulk of packing books, and is a breeze to carry on planes, cramped buses, and in hostel bunks. In addition to reading for pleasure, you can buy the full range of Lonely Planet travel guides too, so you don't have to lug around a thick book while you're exploring. A protective case is strongly recommended to cover the screen when it's stowed away.
Price: Starts at $49.99, but it is worth investing in the Kindle Paperwhite or higher, as these are glare-free and can be used in direct sunlight, priced at $89.99+ USD on Amazon. Various prices for Lonely Planet Kindle books.
11. Travel scarf with hidden pocket
Keep valuables safe and out of sight with this infinity scarf. It has a discreet zippered pocket to hold passports, money, and phones. Comes in a variety of colours and patterns.
Price: $12.99 USD on Amazon
12. Magnetic globe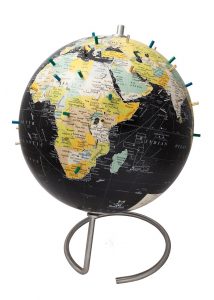 The Bullseyes Magnetic Globe is a stylish way to track paths travelled (that is, once the avid globetrekker finally makes it home!). With a variety of colored magnets included, one can mark different trips (e.g. turquoise for "been there", gold for "bucket list" destinations).
The globe comes in three colours, including black/gold, classic blue, and antique tan.
Price: $79.95 USD on Amazon
12. Space-wise water bottle
A Platypus bottle is great for ultra-light travel, as it rolls flat when not in use. For larger hydration that can be stored in a backpack (e.g. for long hikes), consider the Platypus Reservoir with its extended straw.
Price: $8.95 USD for 1L compact bottle on Amazon, $31.82 USD for Reservoir bottle
14. Compact, eco-smart toiletries
LUSH products are handmade with natural and cruelty-free ingredients that are perfect for travel. Say goodbye to messy liquid spills with their solid and dry products instead. The shampoo and conditioner bars are super travel-friendly as they're space-wise and last a long time. Their dry shampoo powder is also good for on-the-go hygiene (think long flights & layovers!).
Price: Shampoo bar $12.95+ USD, tin $3.95 USD, dry shampoo is $8.95 USD
15. Smartphone lens kit with remote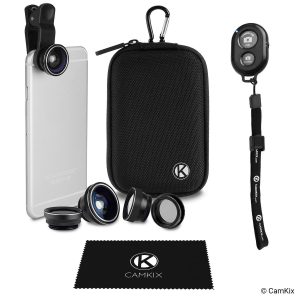 Eliminate the need for carrying heavy camera equipment with smartphone lens attachments. These can assist with getting zoom, macro, and portrait shots, plus includes a handy remote.
Price: $29.99 USD on Amazon
16. Travel-inspired jewellery & carry case
Could there be a more perfect accessories for the globetrotter in your life? We think not, and this bracelet and airplane stud earrings are a perfect statement piece for any travel junkie. A compact jewellery carry case is also ideal for keeping accessories neat and protected on the road.
Price: travel bracelet $13.99 USD on Amazon , 18k gold airplane studs $65.99 USD on Amazon, jewellery carry case $25.99 USD on Amazon
17. Durable travel thermos + carrier
The Hydro Flask is one of the most popular thermoses on the market, and is a newfound personal favorite for us. The double-insulated bottle keeps liquids hot for up to 6 hours, and cold for up to 24-hours (such a reprieve from lukewarm water bottles in the desert!). Recommended add-ons include a straw attachment and a carrying bag for ease of use on the go.
Price: Hydro Flasks starts at $29.95 USD on Amazon (prices vary by size). Carry bags start at $12.99 USD on Amazon. Accessories such as straw fittings start at $10.49 USD
18. Travel-inspiring books
A wanderlust-inducing book is an excellent way to pre-occupy the itchy-footed traveller. Whether a journal to chronicle upcoming travels, a cost-cutting read, or a photo-filled inspirational read, there is an abundance of books out there to be appreciated by any traveller.
Price: Destinations of a Lifetime $21.96 USD, I Was Here journal $14.95, An Intentional Travelers Guide to Unconventional Budget Accommodations $7.99 USD
19. Sturdy travel umbrella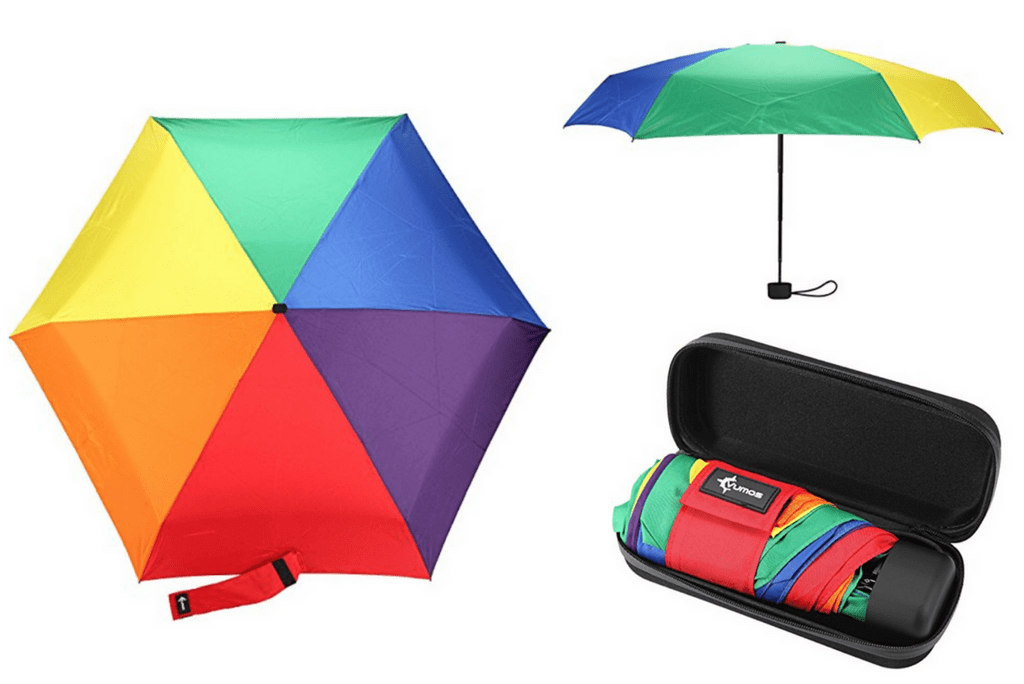 Save a traveller from buying overpriced, poor quality umbrellas on the road and buy a compact, durable one instead. Vumos' tiny umbrellas have a lifetime guarantee, and come in a sturdy case. Comes in a variety of patterns and colours.
Price: $18.95 USD on Amazon
20. Luggage scale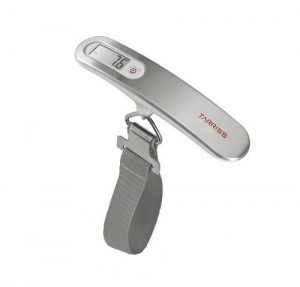 A luggage scale is an essential travel item for avoiding excess baggage fees. It takes up hardly any room and as we've personally discovered (the hard way), can save you hundreds of dollars when you accidentally forget to weigh your luggage before hitting the check-in counter.
Price: $9.99 USD on Amazon
21. A pack of playing cards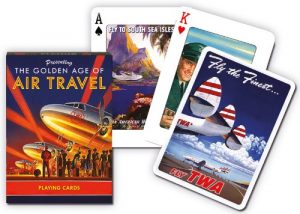 A pack of playing cards is a great way to break the ice with fellow travellers, and can make lengthy bus rides go by that much faster. These retro travel themed cards are suitably themed for the wanderlust junkie, and come with a carrying case for storage.
Price: $12 USD on Amazon
22. Compact travel adaptor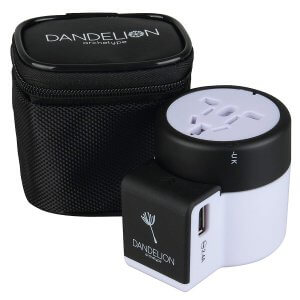 A compact travel adaptor is a sensible must-have for any frequent traveller. Avoid the hassle of carrying several adaptors in exchange for one that does everything, including USB outlets. The clever design of the Dandelion adaptor makes it easy to use – simply rotate the dial to the country name.
Price: $19.99 on Amazon
23. Selfie stick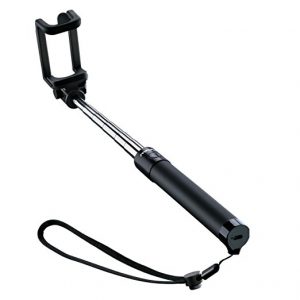 End the suffering of poorly taken photos by other tourists with a DIY selfie stick. Vain or not (we'll leave that verdict with you), the selfie stick is useful for gaining the perfect photo at once in a lifetime destinations.
Price: $9 USD on Amazon
24. Airplane travel kit (w/ eye mask, ear plugs)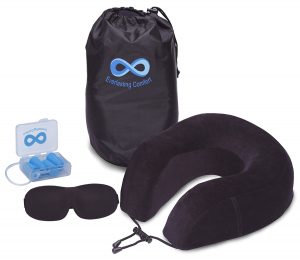 This is the travel gift that will mean the difference between a restless, wide-eyed night on a plane or a peaceful, life-saving hours shut eye. A must for any jetsetter.
Price: $19.95 USD on Amazon
25. Packing cubes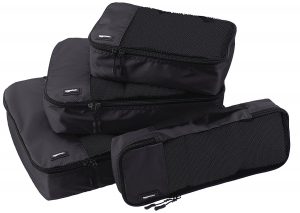 We've raved about them before in our men's and women's packing list before – packing cubes are a must for compact travel. Cubes organize clothing sensibly (i.e. they are the "drawers" of one's backpack), plus they reduce space.
Price: $19.99 USD on Amazon
---
And there you have it, 22 unique gift ideas for the travel junkie in your life. Which would be at the top of your wish list?