Like it or not, we live in a digital world, even when out exploring the real one. As you likely know already, we're extremely light packers with our 28-litre Futura backpacks (check out our men's and women's packing guides). This means we're quite picky when it comes to what warrants the very little space in our bags!
Having been on the road now for 2 consecutive years, we've fine-tuned our own list of purely compact gadgets we regularly use to a tee. Here's our 7 must-pack gadgets for travel. We promise you won't regret packing these!
1. A charging station
If you're travelling with more than one electronic device, then a charging station is a must have. Too often hotels and hostels have limited outlets, making charging multiple devices impossible. So be the hostel hero and pack along a charging station!
If you need a traditional outlet (e.g. for laptops, etc.) and USB charging ports, then a dual power station is smart to have. If you're mainly charging items with a USB-end (e.g. smartphones, cameras), you can go even smaller with a USB-only station, like the Anker one we have.
2. A portable charger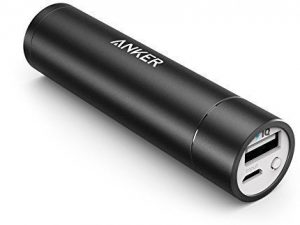 A portable charger is practically guaranteed to save your butt at least once. Whether your camera battery dies as you're snapping an epic landscape, or you're lost and desperately need your phone GPS, I'd argue that a backup charger is as important as a First Aid Kit!
Anything that has a USB end can re-power with this device (e.g. smartphones, cameras, electric razors). We use the Anker PowerCore+ mini which can charge one item at a time. We've downgraded after misplacing our bigger, heavier Anker 2nd Gen Astro charger, which can charge two device simultaneously. In our opinion though, weight and space-wise you're probably better off with just one or two Anker minis!
Travel hack: staying in a dorm room and don't want to leave your electronics out in the open charging overnight? Plug them in with the portable charger in your locker so they can safely recharge.
3. A Spacious Camera SD Card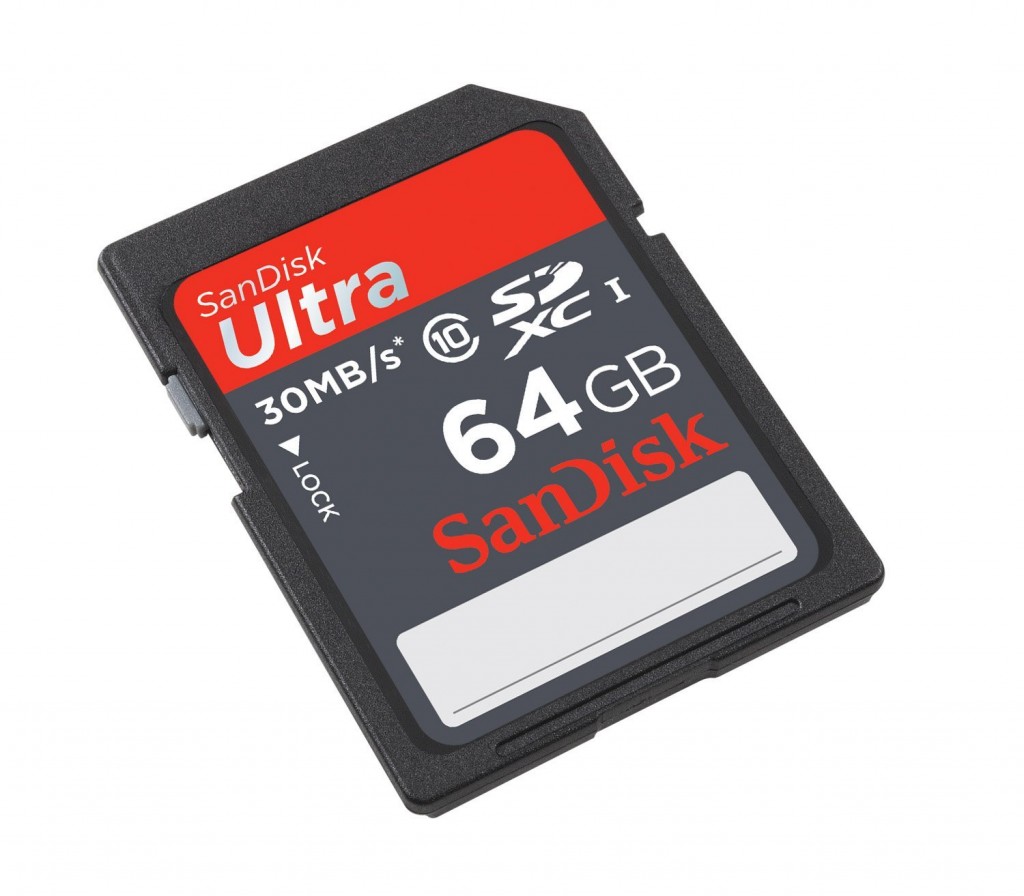 Know what sucks? Having to choose whether you want to delete great photos you've already taken, or take NONE of the epic scenery before you because your camera SD card is full. Been there, done that. It stinks.
A one-time purchase of a large SD card will ensure that you can take plenty of photos and video without running into this situation. We've used the same Kingston Technology 64GB micro SD card for nearly 2.5 years, and it's still going strong. We have only had to clear it a few times – and after taking tens of thousands of photos, that's quite impressive.
Remember to always back up your photos later, which leads me to our next must-have item….
4. A Portable Hard Drive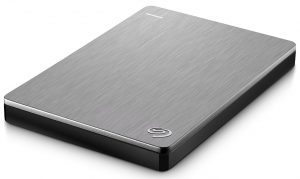 If there's a single must-have item on this list, it's this one. Taking epic photos of your travels and only storing them in one place (i.e. a laptop) is a recipe for heartbreak. Should your laptop die or be stolen, your digital memories will be gone forever. And we personally know far too many people who have experienced that!
ALWAYS copy your photos & video elsewhere – a portable hard drive being the commonest option. The device simply plugs into your laptop, where you can then copy your files onto a secondary device. We recently upgraded to the slim Seagate hard drive after a solid 3-year run with the MyPassport. Both are excellent, but the Seagate is much lighter and more compact.
How to digitally backup your files
As an additional step (which we recommend for anyone with large quantities of files), we also use a digital back-up service, Crashplan. It makes a virtual copy of your entire computer (or whatever specific folders you want) to a digital space. This is our "Plan C", if our laptop or hard-drive ever failed or were stolen.
5. A USB stick

A USB stick  is a great way to share files, music, and photos with other travellers. Most practically though, a USB can be essential for printing documents, especially when you're without Internet to e-mail yourself docs. This can be essential for printing items like passport scans and vaccine records in order to obtain visas, international drivers licences, etc. while on the road. Don't leave home without one!
6. Extra Smartphone Cables
After going through duds from several brands, we've found Anker makes the sturdiest smartphone cables, and each of us always carries a spare. It's wise to have an extra as these are notoriously easy to lose, have stolen, or break while travelling. Worse yet, it can be hard to find legitimate (i.e. functioning) ones when on the road. Speaking from our own wasted dollars, do yourself a favour and buy a proper cable!
7. A universal travel adaptor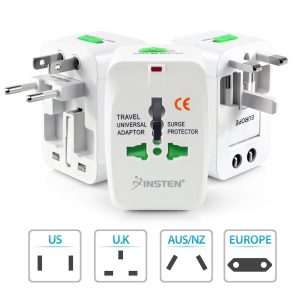 A one-time purchase of a universal travel adaptor is ideal if you are frequently changing countries (and thus electric outlet styles) around the globe. A universal device eliminates the hassle of loose adaptors floating around in your bag, and ultimately saves space, too!
---
There are plenty of travel gadgets out there, though as minimalist travellers we'd argue not many of them are essential. Without a doubt, these are must-pack items for us, and they don't take up much space. Remember, a smidgen of careful planning (and packing) goes a long way!