Smartphones are the biggest revolution to happen to travel since the internet. Whether you want to have a video call with your parents, get directions to your hotel, calculate the exchange rate for the country you're visiting, or overcome language barriers with a cute girl you've met in France, all this and more is possible with the best travel apps for your smartphone.
Thanks to these apps, smartphones have become essential tools in our travels, and we'd never take a long-term trip without them. So ask the front desk for the wifi password, fire up your app store, and start downloading – here's the best travel apps for 2017.
---
CityMaps2Go
The gist: An offline maps app that provides GPS and maps, even without wifi or data. Similar to Google Maps, but optimized for travel.
Price: Free or $9.99USD for Pro version (downloads Wikipedia articles on attractions)
Why it's awesome: It's a maps app that works offline, even with GPS to indicate your position, without requiring data roaming enabled. You can also mark up the maps with attractions, hotels, restaurants, and transit stops, all listed within the app.
To use the app, you must pre-download the maps for the area you're travelling to while on wifi. You can even download the Wikipedia articles for attractions in an area, which make for a great travel guide (Pro version only).
Tips: This app is great for making smooth arrivals into a new city. Before flying, hop on wifi and download the map for your destination. Then add markers for the airport, your accommodation, and transit stops (if applicable). On arrival, simply open the app and follow your GPS position to make your transfer hassle-free!
---
Skyscanner
The gist: A flight search app that offers price alerts and broad searching to get the best flight prices every time.
Price: Free
Why it's awesome: It has broad search capabilities, no booking fees, and you can track flights to get instant alerts when prices go up or down. You can also search entire months at a time to find the cheapest day to fly (a great way to spot error fares), or search without a destination (select "Everywhere") to see the cheapest countries you can fly to, making this one of the best travel apps for flights.
Tips: Travelling during peak period? Use the app's price alerts to get notified of price changes. Just put in your origin and destination, your travel dates, and do a search. Then tap the grey bell icon on the bottom left of the screen. Your alert will be saved, and you'll get a notification when prices go down or up.
Want more tips on snagging cheap flights? Check out our complete guide here.
---
TripIt
The gist: Organize your entire trip itinerary from a single app, and edit a trip together with your friends and family.
Price: Free
Why it's awesome: TripIt keeps you organized and updated in realtime of all flights and reservations for your trip. It sends current flight notification pop-ups to your phone including delays, gate changes, and cancellations (pro plan only).
To use, simply forward the confirmation e-mail for your reservation to [email protected] and TripIt will add all the important information from the e-mail to your itinerary, including dates, locations, costs, and directions. For anything else, you can manually add entries to your itinerary from the website or mobile app.
Tips: This is one of the best travel apps to share and edit trips with friends and family. You can even use the app offline while you're travelling to check your trip details. If you add friends to your itinerary, they will get realtime updates including flight delays, cancellations, etc.
---
LoungeBuddy
The gist: Get info and ratings on airport lounges, automatically see which ones you have access to, or instantly buy affordable lounge access while you're on your layover, straight from your phone.
Price: Free to download, get $10 USD credit for a lounge pass with referral code guYu66zaHY (go to account settings, "Credit", and enter credit code)
Why it's awesome: If you thought airport lounges were just for the frequent flyers and business class, think again. Airport lounge access may require certain tickets or flyer status, but many can be entered simply by carrying the right credit card, or by purchasing access yourself.
LoungeBuddy tracks airport lounges around the world, and will let you know if you have access by analyzing the details of your trip. If you don't have access, you can purchase a pass right within the app at a great price. Lounges can definitely be worth paying for when you have a long layover, often granting access to showers, buffet meals, and even unlimited beer and wine. Sometimes you just gotta treat 'yo self!
Tips: Connect to your TripIt account from the settings screen to automatically have your trips imported and analyzed for free lounge access. Unexpectedly long layover? Use LoungeBuddy to buy last-minute entry to airport lounges at a great price.
---
Google Translate
The gist: Translate to and from every major language by typing, talking, drawing, or pointing your phone camera at printed text, even without an internet connection.
Price: Free
Why it's awesome: Almost all of the app can be used offline. Type words and sentences to translate, save common phrases for easy access, and even point your camera at signs and menus for instant translation. You can even have a 2-way conversation with another person while the app translates in the middle.
Tips: In a linguistic pickle? The app acts as a real-time translator where 2 people can take turns speaking into the phone while it types the translation. When at attractions such as museums without English signage, simply use the camera feature to read the text live.
---
HotelTonight and HotelQuickly
The gist: Get access to last-minute hotel rooms needing to be filled at a deep discount.
Price: Free to download
$35 USD off your first HotelTonight booking with promo code JAVERY56
15% off your first HotelQuickly booking with promo code TAVERY
Why it's awesome: Hotels will list unsold rooms for the upcoming days in these apps at special discounted prices in order to fill capacity. It's a great way to get a discount on more expensive hotels, but it usually doesn't help much in making budget hotels or hostels any cheaper. HotelTonight works best in North America, while HotelQuickly is best for Asia-Pacific. Both apps work everywhere, so be sure to download both and compare for the best prices.
Tips: You can book up to 7 days in advance, and sometimes you'll get even better deals ("geo rates") when the app detects that you are in town via GPS.
---
Guides by Lonely Planet
The gist: The Lonely Planet travel guides you know and love, reinvented for the smartphone era, and totally free.
Price: Free
Why it's awesome: This app has all the important info you need on a destination, like maps, attractions, hotels, and restaurants, but optimised for your phone. See what's interesting nearby using the interactive map, which you can even save for use offline. Get an overview of the city and it's must-see neighborhoods, and even use the built-in currency converter for calculating prices on the go.
---
XE Currency
The gist: A realtime currency calculator that can instantly obtain the exchange rate for any number of currencies, all at once.
Price: Free
Why it's awesome: Have real exchange rates for the country you're visiting in the palm of your hand. It even works offline, using the exchange rates from the last time you were on wifi. If you're doing some shopping or plan to use a currency exchange booth, this app will give you the latest exchange rates to make sure you aren't being scammed.
Tips: In order to get exchange rates as close to the app as possible without any markup, make sure you sign up for the best credit and debit cards for travel before your trip, so you don't pay unnecessary international transaction fees.
---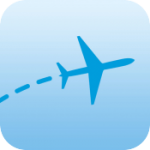 FlightAware
The gist: Track important information about your flight like boarding time, terminal and gate number, and delays, all from a slick, easy-to-use interface.
Price: Free
Why it's awesome: Receive important info like your flight boarding gate, progress, delays, and arrival time. You can even check out your flight route on an interactive map. To use, just search for your flight by flight number, airport, or city.
Tips: Create an account and you can sign up for push notifications, so you'll know when your boarding gate changes, or when a flight arrives (in case you're waiting to pick someone up).
---
Airbnb
The gist: Stay in someone's home to get a local experience at prices that usually beat hotels and even hostels, especially for 2 or more people
Price: Free to download, $38 USD off your first booking with our referral code
Why it's awesome: Airbnb listings are usually much more affordable than hotels, and provide you with a local's experience in interesting homes and apartments. For 2 or more people, this is almost always cheaper than even 2 hostel dorm beds.
Tips: If you're flexible with dates, don't enter any. It will show more availability in your price range and you can adapt your trip based on that.
---
Pocket
The gist: Download important or interesting articles from the web to your phone for reading offline anytime.
Price: Free
Why it's awesome: Sometimes the best travel information doesn't come from a book or an app, but from a website like, say, Thrifty Nomads! Pocket makes it easy to download an entire article with images and have it available offline. For example, it can be tough to find a reliable internet connection while visiting the Galapagos Islands. If I add this article Exploring Galapagos Islands on the Cheap to Pocket before my trip, I can reference the article anytime from the Pocket app while in the Galapagos, no internet connection required. Too easy!
Tips: The app can provide recommended articles based on your interests or currently trending posts. Try adding tags to articles for more organization, like tagging by country or city name.
---
Uber
The gist: Instantly summon a private driver to your location from your smartphone. Cheaper, safer (no "taxi scams"), and more convenient (set your destination and pay in app) than a taxi while travelling.
Price: Free to download, $10 off your first ride with promo code uberthriftynomads
Why it's awesome: Tourists are commonly targeted for taxi scams. These include having your driver take you to a club where he gets a commission, taking longer routes than necessary, or turning off the taxi metre and charging an expensive flat rate.
Uber eliminates all of this. Your entire route is logged to Uber's servers, so if your driver takes the wrong route, you can easily report a complaint from the app for an instant refund. Drivers all receive ratings from customers, so if their ratings are too low, they will lose their job.
Uber also eliminates language barriers. When travelling China, we found that very few taxi drivers spoke English. Thanks to using Uber instead, our drivers already knew our destination via the app, and there was no confusion paying them since our whole trip was automatically charged to a credit card. Too easy!
Tips: Surge pricing can happen during peak travel times. If you see this pop, cancel the trip and try again later (e.g. even just a couple minutes can be enough for it to drop, though sometimes it can also go up too!)
---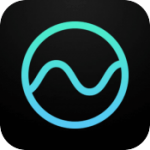 Noizio
The gist: Mix and match soothing sounds like rain, thunder, campfire, wind, and waves. Perfect for falling asleep on a plane or in a noisy hostel.
Price: $1.99 USD
Why it's awesome: Outdo earplugs and sleep like a baby when you combine a pair of in-ear headphones and Noizio, an app that generates a variety of relaxing white noises. Not only does this drown out the crying infant next to you, but the white noise is soothing and calms you to sleep. There's a huge variety of sounds, and you can turn each sound on and off, or adjust their individual volumes to lull you into that perfect sleep.
Tips: Save your favorite mixes of sounds as a preset. Set the sleep timer to turn off the sound automatically after a set amount of time.
---
Google Maps
The gist: The ultimate app for maps, driving and transit directions, restaurants, and attractions, now available offline.
Price: Free
Why it's awesome: Trying to decipher public transit in an unfamiliar city can be a nightmare. Just type in your origin and destination, and Google Maps makes transit simple, listing the exact buses or trains to take, where to catch them, and when to transfer.
For when you don't have an internet connection, you can download offline maps in the app while on wi-fi. The functionality while offline is limited, but the essentials are all there, like searching for addresses and attractions, or getting driving directions.
Tips: If the transit directions you get seem overly complex, try tapping the "Options" button and changing the route from "Best route" to "Fewer transfers".
---
Yelp and TripAdvisor
The gist: Find the best restaurants and attractions around you using your phone's GPS
Price: Free
Why it's awesome: Yelp is used by locals more than it is tourists, and they have a great review filter that hides fake reviews, so you can trust that you're getting a good recommendation. There are plenty of handy categories and filters to find the type of food you're looking for. We use Yelp both at home and abroad, and it rarely disappoints.
In places where Yelp isn't available, we turn to TripAdvisor. In addition to restaurants, you'll also find reviews on hotels and attractions. TripAdvisor has listings from all over the world, but we find the quality of the reviews can be hit and miss. Use your discretion to sort out who is high maintenance versus legitimate complaints.
Tips: Apply useful filters to Yelp like "Open now", or search for a specific type of food.
For more tips on tackling reviews, check out our guide on Hotel Reviews: What to Look For & What to Ignore.
---
The Thrifty Gist
And there you have it – the best travel apps that are sure to save you time and money on your next trip. Have any essential apps that we've missed? Let us know in the comments below!