One thing people often don't know about South America is that despite its overall cheapness, flights are surprisingly expensive here. Low-cost carriers do exist, as do inter-country air passes, but don't expect RyanAir or AirAsia prices when flying from one country to the next. Error fares are possible, but are typically from the USA only.
If you want to cover a lot of ground quickly, group tours can be cost-wise as they include flights, activities, and accomodation. A single group tour as opposed to a series of cross-continental flights can at times be less pricey, since budget flights aren't really "budget" here.
Still, reasonable flights in South America can be found if you know where to look for them. Here's how!
Psst: planning a visit to Machu Picchu? Check our ultimate Machu Picchu travel guide, plus our article how to buy entrance tickets. Want to check out Uyuni's jaw-dropping salt flats? Check our other guide here.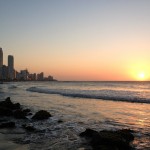 How to find cheap flights in South America:
1. Identify the low-cost airlines of your destination(s)
Hopefully our list below of budget airlines by country will prove useful, as knowing these and where to find them is important! In terms of flying into South America, the major global airlines include LAN, TAME, and Avianca. Some low-cost carriers that do international flights into South America include Spirit Airlines (to/from U.S.), Viva Colombia (to/from U.S.), Surinam Airways (flies to Europe), and Santa Barbara Airlines (to/from U.S.).
2. Look for flights on a broad search engine
Skyscanner is what we personally use and recommend for wide-scale searches on flights. Skyscanner now includes budget airlines, so this should be a comprehensive search. Our other flight-booking hacks can be found here.
3. Identify the cheapest dates to fly
Work your itinerary around the cheapest flight dates, as these can vary wildly even within a single month. In Skyscanner this can be done by selecting "Entire month" under the date box, revealing the prices for each day that month (this can also help you stumble on error fares).
4. Sign up for a credit card with a huge points bonus for South America
Signing up for a travel rewards credit card is one of the easiest ways to pay for most or even all of your flight. Credit card issuers are constantly offering massive points bonuses simply for signing up and hitting the minimum spend, and you can redeem your points for flights with many airlines servicing South America.
For example, the American Express® Gold Card offers a 60,000 welcome bonus after you spend $6,000 within the first 6 months of opening your account, simply by making everyday purchases with the card (read more). You can convert these points to a choice of 18 airline partners, many of which service South America such as JetBlue, Aeromexico, and Delta. You also enjoy no foreign transaction fees (often up to 3% of the purchase), 4x the points at restaurants, 3x the points booked with airlines or on amextravel.com, and more. Terms apply. (Compare this card to other travel rewards cards) (See Rates and Fees)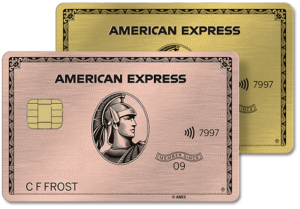 60,000 Membership Rewards Points after meeting the minimum spend of $6,000 within the first 6 months
No foreign transaction fees
4x points at restaurants, takeout and delivery in the U.S., 4x points at U.S. supermarkets (on up to $25,000 per year in purchases, then 1x), 3x points on flights booked directly with airlines or on amextravel.com

Transfer your points to a selection of 18 airline and 3 hotel partners

$120 Uber Cash: Add your Gold Card to your Uber account and get $10 in Uber Cash every month
$120 Dining Credit: Get up to $10/month in statement credits after purchases at Grubhub, The Cheesecake Factory, Goldbelly, Wine.com, Mlik Bar and select Shake Shack locations. Enrollment required.
Annual fee: $250. Terms apply.
The annual fee is worth it when you're strategic with the points, but another option is the Chase Sapphire Preferred® Card, offering a 60,000 points sign-up bonus worth $750. You can then convert these points to a partner airline that flies to South America like United, or book directly through the Chase Ultimate Rewards portal. With no foreign transaction fees, 3x points on dining, and 2x points on travel purchases worldwide, it's a great all around travel card to have.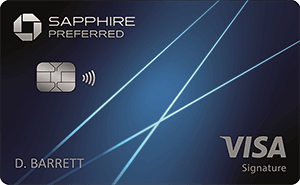 60,000 reward points (worth $750) after meeting the minimum spend of $4,000 in the first 3 months
$50 annual Ultimate Rewards Hotel Credit, 5x points for purchases on Chase Ultimate Rewards, 3x points on dining, and 2x points on all other travel purchases.
Points are worth 25% more on airfare, hotels, car rentals, and cruises when booking through Chase Ultimate Rewards (e.g. 60,000 points worth $750 toward travel)
Includes trip cancellation/interruption insurance, auto rental collision damage waiver, lost luggage insurance and more.

Can transfer your reward points to leading airline and hotel loyalty programs

No foreign transaction fees
Annual fee: $95
5. Keep in the know-how of airline sales
You can do this by following budget airlines of your intended destination(s) on social media or e-newsletters, then plan accordingly as sales arise.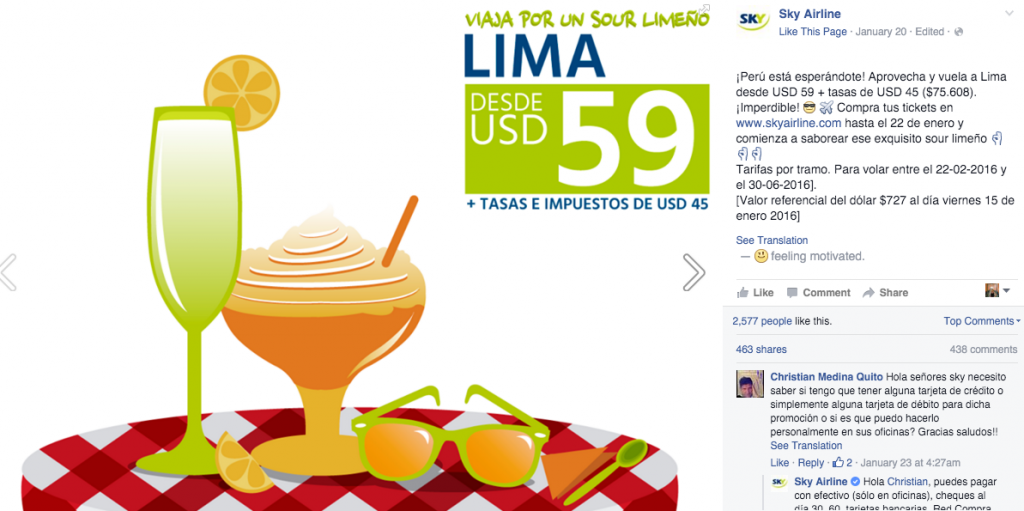 6. Consider getting a South America air pass
Airline passes are another way to snag affordable flights within South America. The major downfall is that they are few and far between. We list & explore all of the air passes below, which tend to be geographically limited. Take note that South American air passes often require you to fly into the continent or country on particular airlines. Be sure to consider this when booking your inbound flight!
Basically, you should first consider if an air pass works out to be cheaper for your itinerary. Often air passes in South America do not equate to savings (but if you have several flights, it potentially can). Details on how to determine the cost-effectiveness of this are explored at the final part of this article.
---
Budget airlines in South America (by country)
We've updated this list as of 2019, but the most comprehensive way to identify current budget airlines is to conduct a search on Skyscanner. That being said, some of the smaller charter airlines may require booking via phone, and thus may not be listed. It's good to do a broad search first, then cross-check and see if any airlines were missed in the search. Here are the most current airlines to date:
Argentina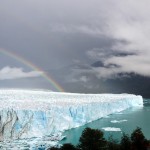 Budget airlines in Argentina are basically nil. If heading down to Patagonia, LADE has great prices, but a limited schedule. This small airline operated by the military, though English is limited with booking (you may wish to use a Spanish speaker such as your accommodation reception to help you out).
Bolivia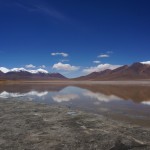 Bolivia's airlines aren't advertised as low-cost carriers per se, but prices here tend to be some of the lowest on the continent. In fact, particular routes are only serviced by the lower-cost carriers. This is the case for the 45-minute flight between La Paz and Uyuni (where the salt flats are), which is only accessible via Amaszonas and BOA. Here are Bolivia's low-cost airlines:
Brazil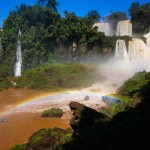 Budget airlines in Brazil are fairly unique in that several of them offer airline passes within the country. The catch is that you typically have to fly into South America on particular airlines. Prices start around $299 USD for roughly 4 flights, but check individual airlines for specific costs and requirements.
Chile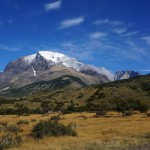 Budget airlines in Chile are limited but its best one, Sky Airline, does a number of affordable routes in this stretched-out country. Discounted fares tend to book up quickly during sales, so it's advised to monitor deals via stalking their site or social media like Facebook.
Colombia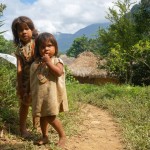 Colombia has a couple of budget airlines. By South American standards, flights within the country are quite reasonable.
Ecuador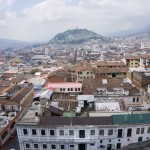 Ecuador does not have any official budget airlines. If flying to Galapagos, it's advised to book ahead for cheap flights. Guayaquil and Quito are the two mainland airports to fly from (we've got other cheap Galapagos tips here).
Guyana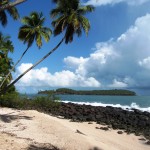 This lesser-visited South American country has only national airlines and charter flights. You may have better luck getting inbound flights with an airline from a neighbouring country.
Peru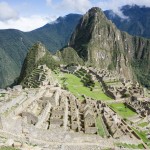 Peru's airlines are quite reasonably priced by South American standards, and neighbouring countries like Bolivia or Ecuador can be flown to quite affordably. Planning a trip to Machu Picchu? Check our comprehensive cheap guide here.
Suriname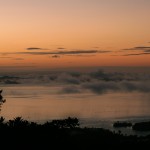 Another lesser-visited country on the list, this teeny sun-soaked country has a couple of reasonable airlines, including Surinam Airways, which does cross-continental flights to Europe.
Uruguay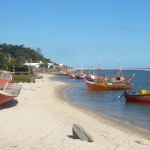 Not much is on offer in terms of low-cost carries in Uruguay, but the following offer charter and national flights within the country:
Venezuela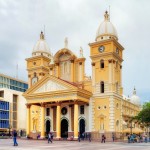 The greatest assortment of budget airlines is found in Venezuala. Given its location, several Venezuelan airlines also offer flights to the Carribbean and the United States, a major plus for those flying in from there.
---
These are all of the budget and low-cost airlines (that we know of!) for countries around South America. See one missing here? Let us know so we can keep the info current for other travellers. Now, onto airline passes in South America!
Airline passes in South America
South American airline passes provide a set number of flights within the continent or a single country for a flat rate. Here's a quick overview of the airpasses available. For details on each including how to book, read on below!
Oneworld Alliance South America Pass
Regions included: Argentina, Bolivia, Brazil, Colombia, Chile, Ecuador, Paraguay, Peru, Uruguay and Venezuela
Price: Calculated based on zones (ranges from $150-$480 USD per flight depending on distance)
Restrictions: Minimum 3 flights including inbound flight to South America. Can only be used on Oneworld Alliance Airlines. Must fly into South America on Oneworld alliance airline (listed here under "How to book"). Can be used up to 12 months.
Where to book: Via phone – see detailed instructions below. Read their updated 2019 brochure for full details.
GOL South America Pass
Regions included: Argentina, Bolivia, Brazil, Chile, Dominican Republic, Paraguay, Uruguay or Venezuela
Price: Starting at $505 USD for 4 flights
Restrictions: Valid for Brazil residents and non-residents of South America. Can be used within 30 days on GOL airlines. Can only be used if flying into Brazil on any of the following airlines: GOL, Air France, KLM, or Delta. Must be booked outside of South America.
Oneworld Alliance South America Airpass Pricing & Booking
The Oneworld South America pass is a bit more complex in its pricing structure. Consult its updated 2019 brochure here (starting on page 11) for details on pricing, which include domestic and international flights. Prices start as low as $40USD and go up to $420USD.
To calculate the distance between your two destinations, use Oneworld's route calculator (take note, it gives distances in km by default so be careful when comparing zone pricing if you're looking at miles or kms).
So, for a pricing example – if you were flying from Quito, Ecuador to Lima, Peru (which is 828 miles), that flight would be Zone 3, or a flat rate of $251 USD. As stated earlier above, all Oneworld Pass flights must be booked via phone.
Booking
The Oneworld Alliance South America airpass can only be booked via phone. This is troublesome as few staff are familiar with it. To begin, call the Oneworld airline that you would fly into South America on (e.g. American Airlines from the USA, Qantas from Australia, etc. – see full list here of airlines under "How to book"). Next, when ready to purchase, you must choose your flight times and dates on the spot. You could look up flights (write down flight #s) ahead of time and relay this when booking, but this offers no guarantee of getting a certain flight.
Changes can be made to reservations, but this incurs a fee of $50 USD per flight change per person. The terms and conditions state that you only need to book your inbound flight to the continent to redeem the pass. That means you do not need to book all of your flights in advance, but airline staff advised us that we should do this if on a strict travel schedule in case of fully-booked flights.
Country-Specific Air Passes in South America
At the moment, Brazil is the only country that offers air passes. Fortunately, it has not just one air pass, but three! Azul, GOL, and TAM each offer their own passes that work within Brazil. Here's a quick breakdown of each.
Visit Argentina Air Pass
Regions included: Argentina
Price: Package varies based on flights
Restrictions:  Must have international air ticket of your arrival and departure to/from Argentina, be sure to click "Conditions" at bottom of page.
Avianca Air Pass
Regions included: Brazil
Price: $500+ USD for any 4 flights
Restrictions:  Valid for up to 8 flights on Avianca Brazil, within Brazil only. Pass must be bought outside of Brazil.
Azul Brazil Airpass
Regions included: Travel within Brazil only. Includes destinations like Rio de Janeiro, Iguassu, Salvador, Fortaleza, Curitiba, Natal, Fernando de Noronha, Manaus,, and more.
Price: Starting at $399 USD + fees for 4 flights if you fly into Brazil with Azul, United, or TAP. If you fly into Brazil on another airline, the price is $499+ USD plus fees.
Restrictions: Can only be used on Azul airlines when flying around Brazil. Must use within 21 days.
GOL Brazil Airpass
Regions included: Travel within Brazil only. Includes destinations like Porto Alegre, Florianópolis, Iguassu Falls, Rio de Janeiro, Fernando de Noronha, Natal, Fortaleza, and more.
Price: Starting at $505 USD for 4 flights (max $1,249 USD for 9 flights)
Restrictions: Can only be used on GOL, Air France, KLM or Delta Airlines. Must fly into Brazil on one of these airlines. Must be used within 30 days.
Should I buy a South America air pass?
The short answer here is, it depends. Some passes offer better value than others, but it really depends on your itinerary and the lump sum cost of all your flights based on your searches. Here's a few important factors to consider when deciding if an air pass is cost-effective for your trip:
Will the pass cover all the flights you need for your trip?
Does the pass require you to fly in on a particular airline (which could be more expensive than say a low-cost carrier)?
What is the cost per flight with the pass, versus the cost per flight when checking on a search engine like Skyscanner?
Most passes are quoted in USD. If your national currency is not USD, this might make the ticket a lot pricier than paying in your own currency given the current strength of the USD!
The Thrifty Gist
Follow budget airlines in your destination on social media &/or newsletters to be aware of sales
Search broadly using tools like Skyscanner & cross-compare against lists of budget airlines in your destination
Use air passes if you determine it to be more cost-effective than the lump sum of all your flights
For rates and fees of the American Express® Gold card, this page
Thrifty Nomads has partnered with CardRatings for our coverage of credit card products. Thrifty Nomads and CardRatings may receive a commission from card issuers. Opinions expressed here are author's alone. Responses are not provided or commissioned by the bank advertiser. Responses have not been reviewed, approved or otherwise endorsed by the bank advertiser. It is not the bank advertiser's responsibility to ensure all posts and/or questions are answered.