Canada has swiftly risen to the bucket list of many this year, and not without good reason. It is after all, ridiculously beautiful: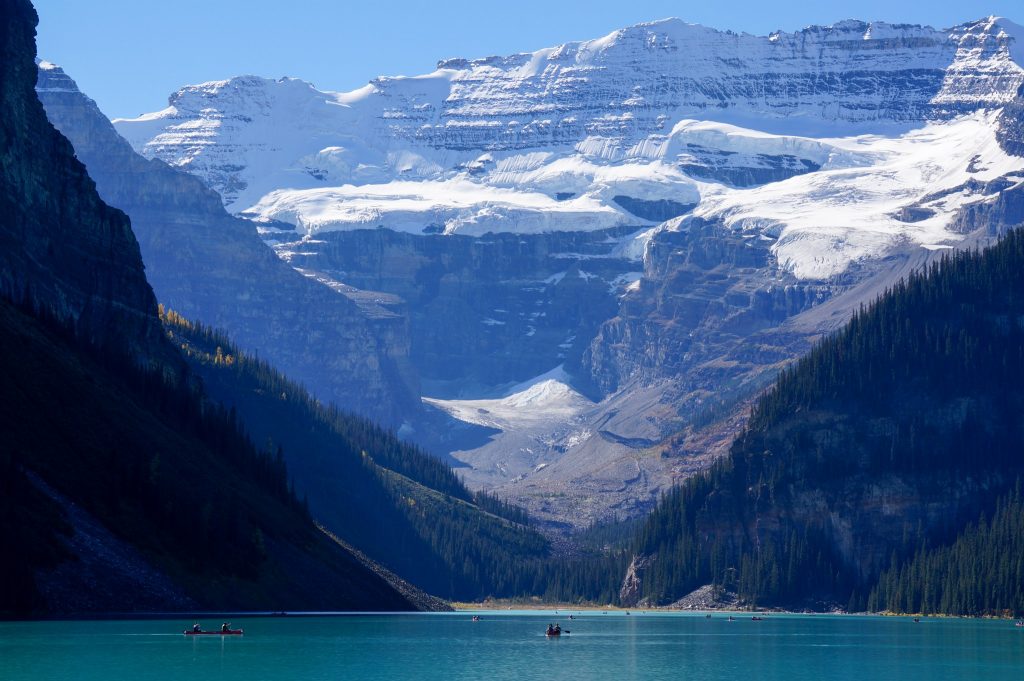 A visit here is incomplete without an attempt to work through these 9 quintessential items. For more thorough trip planning tips, be sure to check our ultimate guide to Canada, filled with local tips & tricks. And if you're checking out our stunning national parks, don't miss these 12 epic ones. Happy planning and enjoy, eh!
Psst – don't miss this 12 epic national parks want an epic Canadian road trip itinerary? Check our Canada routes listed in our 5 Spectacular Road Trips Around the World. Visiting Montreal in winter? Be sure to see our list of cheap must-do's there, too!
---
1. Climb mountains
Indeed Canada is renowned for its stunning mountains. But I have to bust a myth here: those are primarily on the West side of our country. Alberta, British Columbia, and the Yukon are where you need to go for views like these. Alberta's Rocky Mountains are arguably some of the country's most beautiful and accessible, as is B.C.'s Whistler and its surrounding peaks.
2. Try to spot our sneaky wildlife
Animals we have in Canada: moose, deer, beavers, wolves, cougars, coyotes, bears, squirrels, chipmunks. Animals you will likely see in Canada? Sadly, it's probably MUCH less than that entire list. A lot of our animals are shy (obligatory: SORRY!), but when you do spot them, it is incredibly rewarding. If you're after polar bears, Churchill, Winnipeg is the "polar bear capital of the world" with its pricey albeit epic bear spotting tours.
3. See the Northern Lights
If you're not familiar with Canada, I have to bust another myth here: these are hard to see, and there's only a few spots where your chances of seeing them are very high. For more detailed tips, check our Northern Lights guide here. Your best bet is to do a tour, particularly multi-day ones where guides will wake you if there's aurora activity.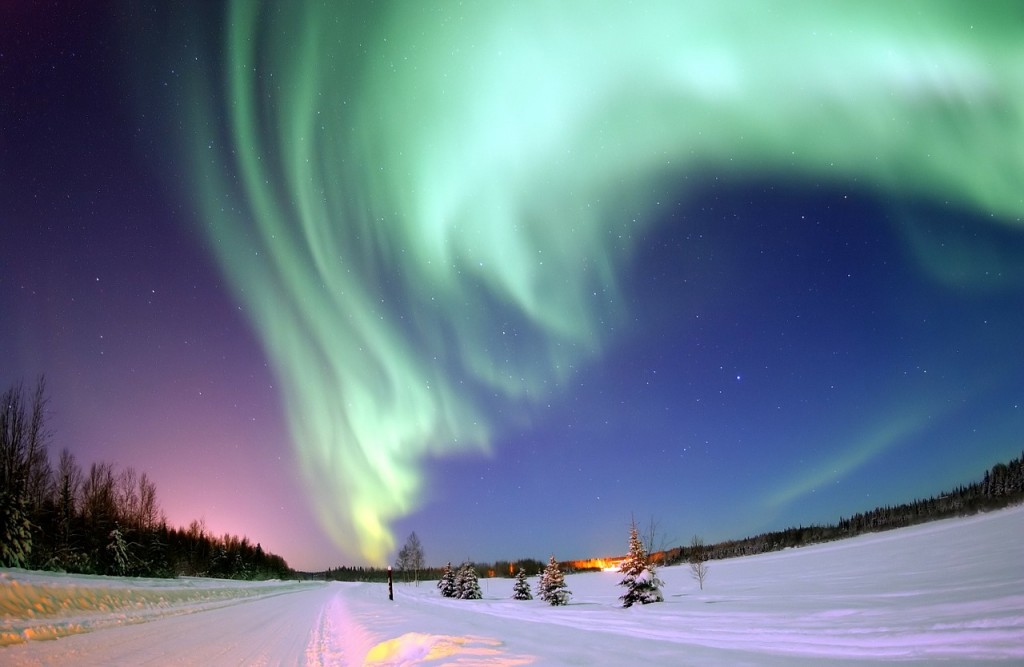 8. Witness the leaves change colour
Fall in Canada is pure magic. Forests slowly transition into rainbow-y shades of red, yellow, and orange. The air is crisp and lightly scented by the smell of damp fallen leaves. Put simply, it's an unforgettable experience and as such, Autumn is a favourite season for many Canadians.
Timing the leaf changes can be admittedly tricky. Leaves fall in coordination with weather patterns – once it's cold enough, they begin to colour change and drop. This typically happens between September and October. You can geographically track leaf colour changes here.
5. Go camping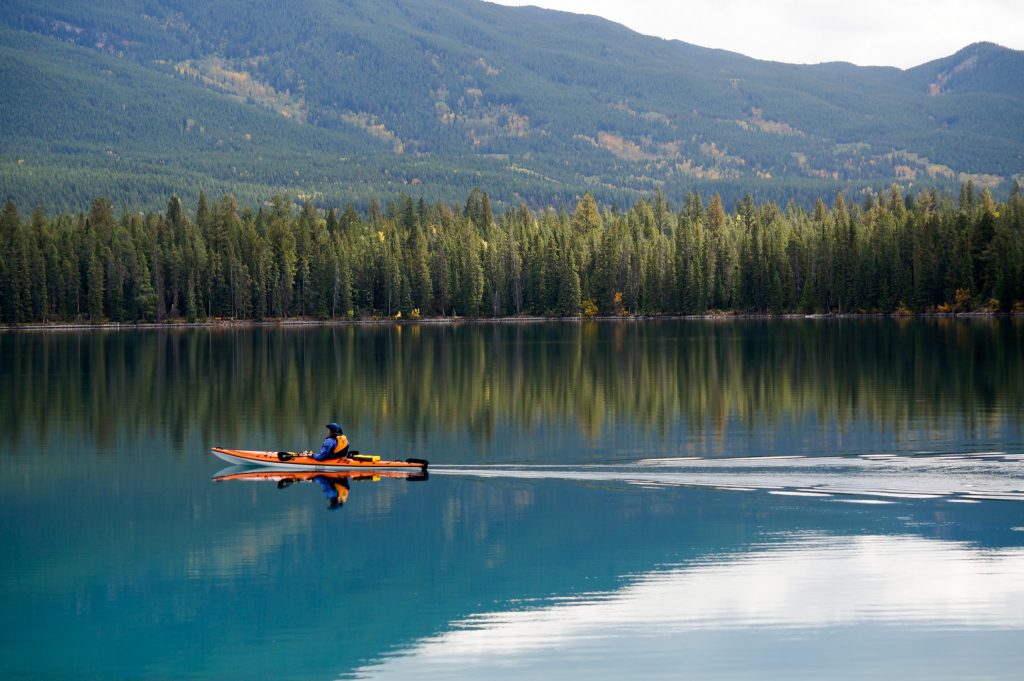 Canadians get really excited about our ~8 weeks of summer. Like, REALLY excited. Camping is popular for good reason. Popular Canuck camping favourites include kayaking, canoeing, portage-ing (camping in places via canoe & carrying your canoe overland in between), and hiking. Just don't forget the mosquito spray!
Some great camping spots include Lake Louise, Jasper and Elk Island National Park (Alberta), Algonquin or Lake Pelee (Ontario), and just about anywhere in Yukon & B.C.
6. Play in the snow
That is, if you dare brave our cold but picturesque winters! November to February/March is generally when we're bombarded in snow (as Mother nature decides). Montreal (and Quebec in general) gets a good dumping of it, and its old cobblestoned parts are especially charming in a dusting of white.
7. Eat poutine
"Poutine, that's just cheese and gravy on fries right?". Non-Canadians, please take note: this is one of the most offensive things you can say to a Canadian (though we'll probably start off correcting you by saying, "Sorry, but it's actually…").
A GOOD poutine is more than just that. It should have fresh cheese curds that subtly squeak in your mouth with each bite (i.e. no shredded cheese!). Next, the gravy. Well, it shouldn't be crap from a packet. Finally, the fries. These should be made from fresh-cut potatoes, slightly browned to add that very faint touch of sweet crispiness to each bite. And if you ask us, its birth mother, Québec, does it best.
8. Consume (lots of) maple syrup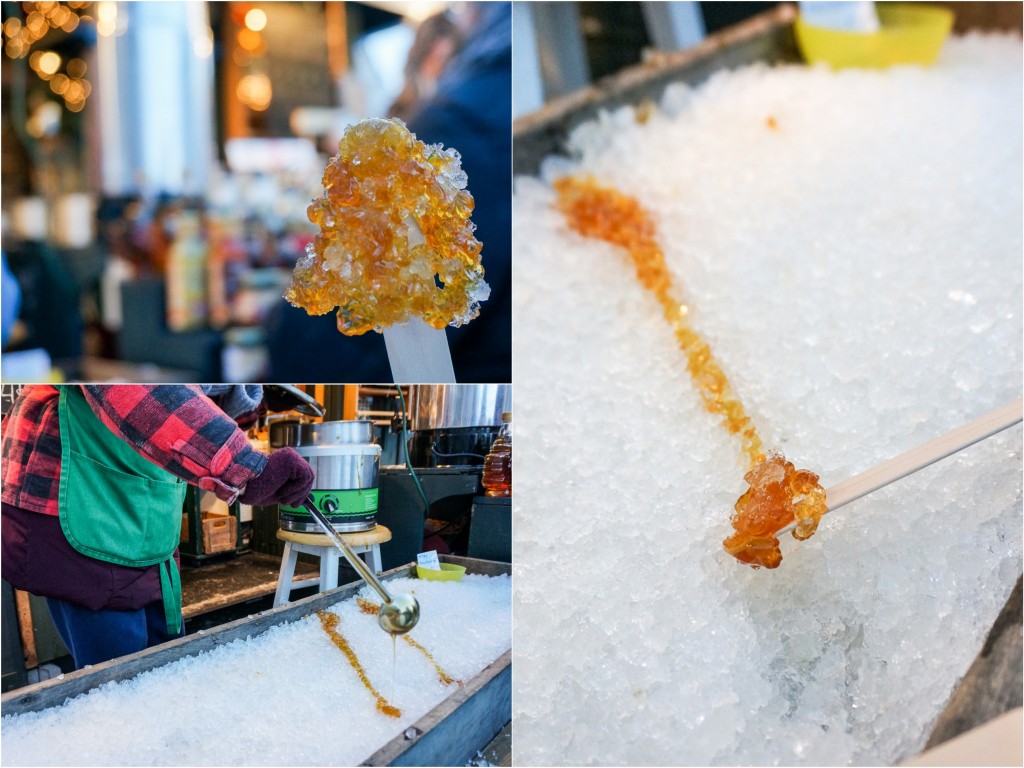 On pancakes, with whisky, on snow, on bacon, I don't care how you consume it (though all of these are great starts). Just make sure you have lots of it, and only the pure stuff!
If you're visiting Canada in winter, try to visit a Cabane à Sucre or "Sugar Shack" to see how maple syrup is produced. Can't hit up a sugar shack? Then at LEAST try maple taffy – maple syrup poured on snow that you then twirl up on a stick. Yum!
Side note: ice wine is ALSO delicious – it's made from frozen grapes and must be hand-picked at freezing temperatures. It's pricey due to the low production value, but is extremely sweet and delicious.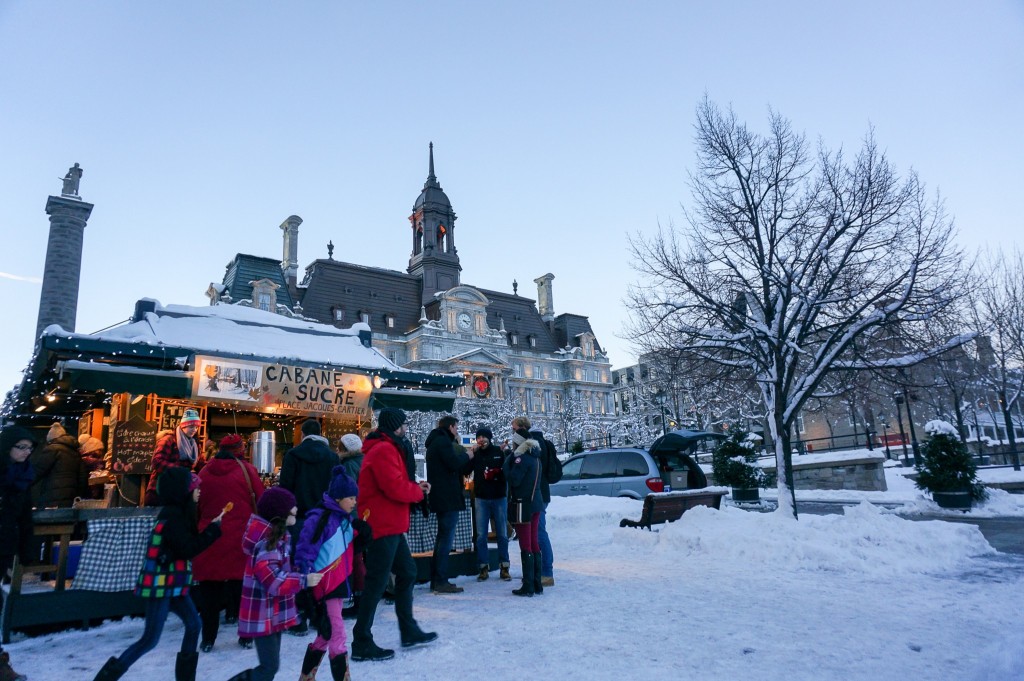 9. Watch a good ol' hockey game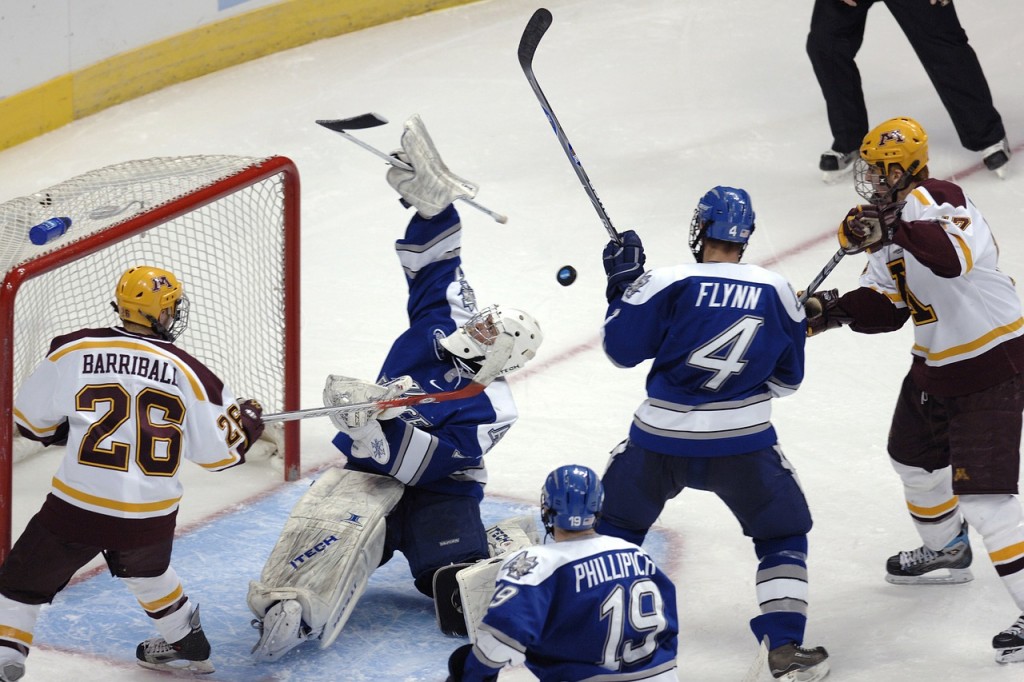 Nope, not just on TV! I'm no serious sports fan, but the energy of a hockey game is invigorating. This is especially true in my second home, Montreal where as my cousin says, "you never know if the Habs have won or lost, everyone just riots in excitement anyway!". Yep, that about sums up the unstoppable madness that is our die-hard obsession with hockey.
---
And there you have it, a little visual snippet of some of our favourite Canadian must-do's from our home country.
Have you been to Canada & checked any of these off your list? Got a must-do to add? Leave a thought below, eh!