You can hardly go one day without hearing some story about a friend of a friend who just got back from a trip traveling the world on a dime, taking jobs in every city, and meeting incredible people. Whether working on a cruise ship or teaching English on a tropical island, it seems like everyone knows SOMEONE who has worked abroad and had the "trip of a lifetime".
But the stories rarely include how did they get those jobs? Where did they go to find out about them?
There's a good chance that the story you are hearing is about someone who simply found their work abroad opportunity through a search on the internet – and you can too! Here's how to locate and contact jobs that will help you have more immersive, unique travel experiences while exploring your next favorite destination on a budget.
1. Find work abroad job listings
Teach English online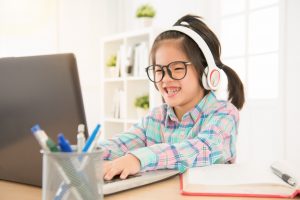 The great thing about working on the internet is that you can work from anywhere! These days, all you need is a decent internet connection and a webcam in order to get a job teaching English. VIPKid is a website that pays $17-22/hour to teachers to work 1:1 with Chinese students learning English. You need a bachelor's degree as well as a year's worth of teaching experience to qualify. The curriculum is provided to teachers, and you don't have to worry about communicating with parents. You can work part-time on a schedule that suits you. Perfect for making money while travelling!
Check work abroad job boards
A useful and inspiring resource to start looking for job listings abroad is on work/exchange/volunteer abroad boards and websites. Job boards include current listings of companies and people looking for help, with jobs big and small, categorized specifically to help you search. Each site is different, but it is common to see work listed by location, job skills and hobbies/interests.
Boards such as Cool Works, Season Workers, Hostel Jobs, and The Jobs Abroad Bulletin help you find contacts as well as browse ideas about possibilities and paths that you may not have even considered. Some sites also have an area where you can post who you are and what you can offer to help employers find you.
Keep an open mind about location. This world is huge and there are many outstanding opportunities out there in places that may not be on your Top 10 List… yet!
Make sure to keep track of all your favorite work/exchange/volunteer abroad boards on a document (such as a Google Doc) with a clickable list of links so you can go back and check them every few days. Just like getting a good flight deal, finding work isn't usually a one-day event, so start looking early and do it often.
Stalk social media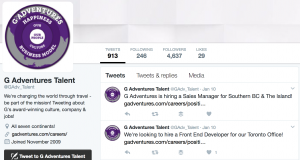 Get connected to the most recent job openings by watching posts on social media sites such as Facebook and Twitter.  Join groups and work with other travelers to share information about irresistible opportunities for jobs overseas.
Groups on Facebook are often titled following work abroad themes like Working Nomad and Volunteering and Paid Work – NOMADS. Get creative with zany word combinations, searching phrases centered around work and travel and you will have a list of groups to follow in minutes.
Enquire with travel & adventure companies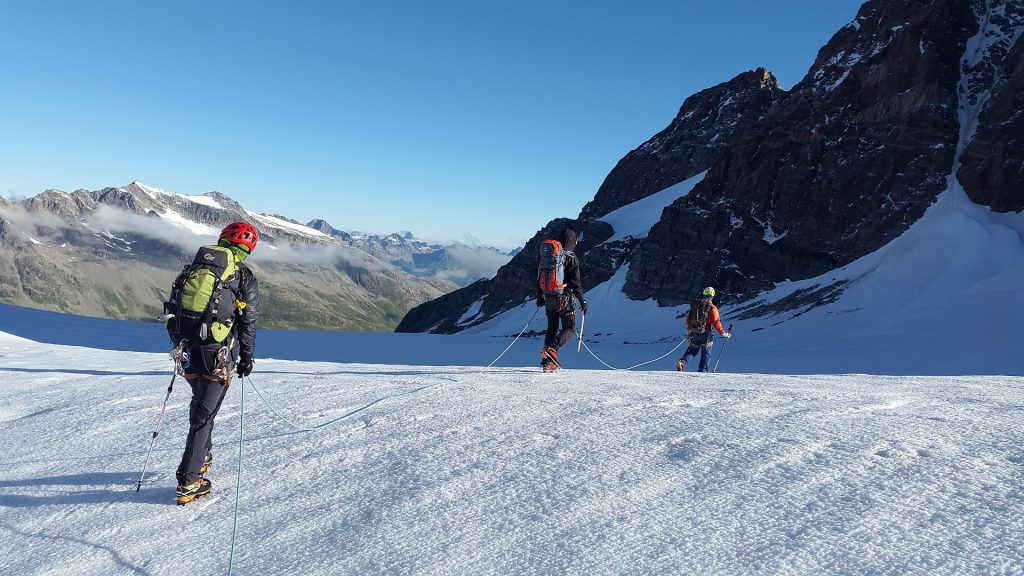 Push yourself to use travel magazines in a new way. Instead of reading the articles about how other people paid for their travel, flip to the back and check out the travel company ads. Go directly to the websites of those tour companies and find their Employment, Careers, or Volunteer page.
Many adventure companies like OX Expeditions in Guatemala, G Adventures, and Backroads have ads on their own websites looking for intrepid travelers to fill all sorts of short and long-term positions that are not advertised anywhere else. In addition to money, travel companies can get you on thrilling excursions that may have otherwise blown your travel budget to pieces.
Ask hostels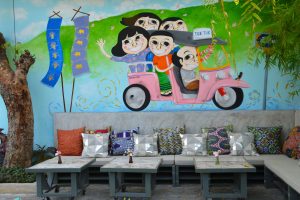 Based on your research, make a list of locations you may want to work in and places you want to visit. Then, search online for hostels in the area and send them each a detailed email asking if they know of anyone looking for an extra hand including your availability, a resume and a picture.
Like restaurants, hostels come in many sizes and shapes, offering different benefits to you for employment. Explore every option including both independently owned hostels and larger, countrywide chains to find the work that fits you for the experience you can't wait to begin.
Large hostel chains like YHA Hostel in the U.K., Hostelling International in the US, and Oasis Hostels in Europe have dedicated programs for both work and volunteer opportunities that can help you gain experience (and confidence!) from working in a hostel for the first time, as well as guide you to your next hostel job with the same company in a different city.
Never forget, fellow travellers work in hostels worldwide, so striking up a conversation at dinner about job openings while staying at a hostel may perhaps be the best way to find honest reviews of truly valuable work opportunities. Getting the juicy, first-hand details from other adventurers can yield excellent contacts and realistic expectations.
2. Review the job requirements thoroughly
As you start to find work and volunteer opportunities that you find alluring, you may notice that job postings online are very informal. Many companies offer work with descriptions limited to simply one or two exciting lines and an email address, with easy to respond to ads in places like Facebook.
Do not hit the Comment or Reply buttons just yet!  This is your opportunity to shine.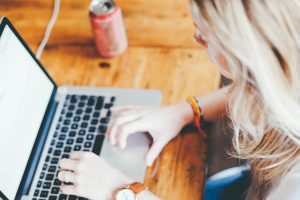 Take a moment to read through the ad several times to follow all instructions and decide whether you could actually travel for the required period.
Every work opportunity should be evaluated carefully because you are competing with other travellers who are also very qualified. If you do not follow the stated instructions, it tells the Hiring Manager that you may not be a great fit for the job.
3. Submit your application
Creating a strong application for work abroad jobs online is a unique process that allows a chance for you to explain who you are, and why you would be such a great asset at the company where you are applying.
Most applications begin with an emailed application, so make sure it includes absolutely everything requested in the ad.
But don't stop there!
Though it may not have been asked for, many companies LOVE extra info that makes you stand out from the giant pile of emails they have to sort through.
Dare to not only send a CV/resume, but also:
Craft a cover letter designed specifically for the company and job
Attach a photo of yourself, one that shows you wearing what you would wear to work at this job
List nationality, certifications, work AND volunteer experience
Detail languages that you can speak, read and write (even at a beginner's level)
Squeeze in tidbits about other things you can do and would like to learn—remember, a work abroad job may be looking for skills like photography and cooking which weren't listed in the ad, but could land you the work you want!
Finding Work Abroad Jobs Online: FAQs
Should I pay to be part of work/volunteer abroad websites?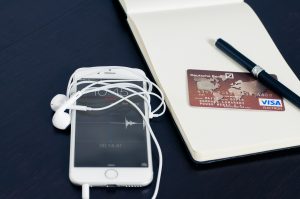 As you start to search for work/exchange boards and websites, you will find many which are free and a few which have a fee to use. For example, some job boards are free to post on for the employer, but charge the potential employee money to get the key information such as contact information. Others charge you to book your exchange.
Delay paying for any information until you have done many searches and understand what kind of opportunity you would like to find. There are several legitimate work exchange websites such as HelpX, Workaway and Worldpackers that have a moderate annual fee/charge with great value. There are other job websites that may not be worth taking some of your precious travel funds.
Keep in mind that sites with fees often come up first in an online search, but do not always have exclusive information. In the end, a few more hours looking through free websites may yield the same job ads and save you a good chunk of money.
How much do work abroad jobs pay?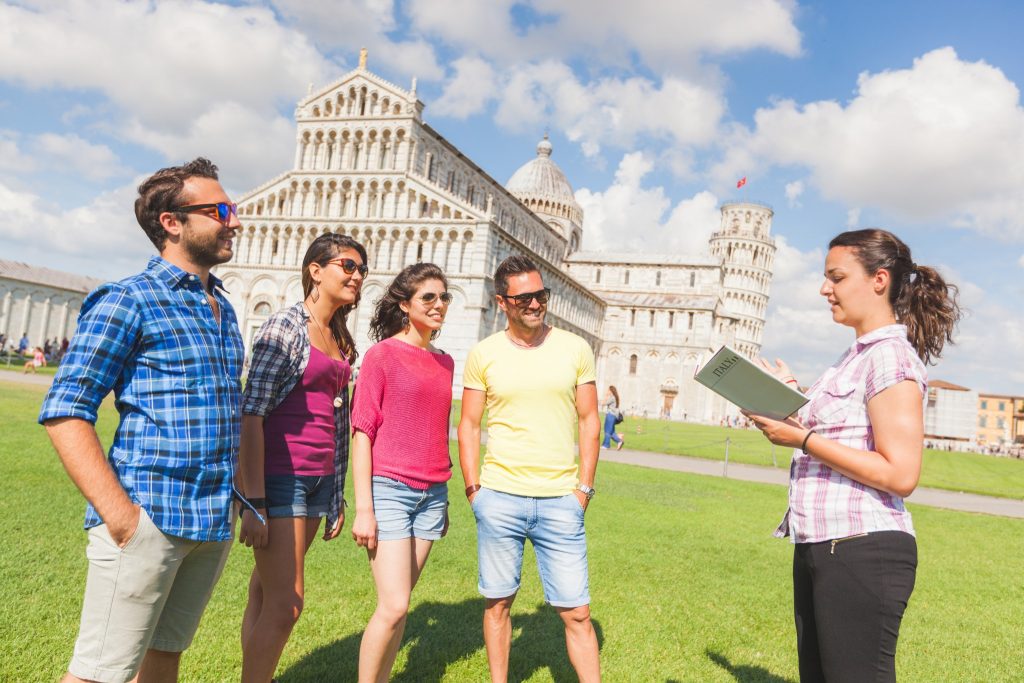 Just like any job in your home country, wages for work abroad can vary dramatically based on many factors including your time commitment, experience, language skills, and certifications.
If you are looking for a short-term commitment (less than 3 months) it is common to earn enough to live in the area you are visiting. Often, housing and food (and incredible stories) are given in exchange for your efforts, making it possible to spend almost nothing, but earn very little cash.
Here are a couple of recent examples:
Paid Hostel Manager Position At Hostel First Mirissa in Sri Lanka offers bed, two meals a day and a salary of 40,000 RS per month for their management position. 40,000 RS roughly converts to $265, which goes VERY far in Sri Lanka, but may seem small in your hometown.
A recently posted kayak and canoe guide position in Alaska offers to pay $12USD per hour plus tips. This position requires no previous experience, and would be a great starter job in a unique setting.
In March 2017, The Lodge in Portugal advertised on a Facebook work and travel group that they were looking for fun and energetic seasonal staff for both volunteer and full-time jobs. Some of these included cleaning, driving, maintenance, gardening, cooking and/or working as a yoga or biking teacher. They offered free housing within walking distance of the beach and use of all sports equipment including surfboards and climbing gear. Salary based on experience was offered for full-time staff, short-term volunteers worked 30 hours per week and earned 75 Euros per week.
Short-term work abroad typically has an emphasis on the experience, not how it will flood your bank account. Therefore, take into account any other payment bonuses available such as language or sport instruction and cooking lessons when deciding which job "pays the best."
Do I need a work visa to work abroad?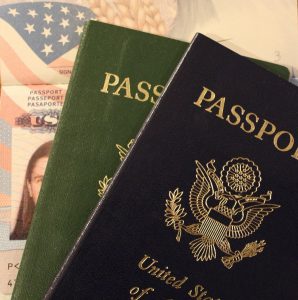 Work visas are certainly required in some countries to earn in a paid position. Work visas are issued on short-term and long-term basis, but you often need to apply for them BEFORE you enter the foreign country where you would like to work.
When you find a job that you are interested in, look up the requirements for work visas in that country for your nationality. A good place to start is the travel advisory website for your country, or check out VisaHQ, which not only has extensive information on visa requirements, but let's you quickly apply for a visa online and have it shipped to your home.
Each country has different rules for paid employment, some which include maximum age, type of work, language abilities and more. Many travelers choose to do exchanges and volunteering rather than take paid work because they do not have a work visa. Research the rules early and how closely they are followed!
Are work abroad jobs online actually legitimate?
Determining whether the advertised job you have found online is as dreamy as it seems is a more difficult task than going to an interview in your hometown. There is always a risk that you will travel to a distant location for a job at a sunny paradise resort to find a ramshackle hut and an outhouse with no toilet paper.
To avoid a disastrous outcome, contact people at the work opportunity and ask a lot of questions. Email and speak to other employees before committing to the opportunity. You are allowed to ask for recommendations, details about the realities, and tons of photos.
Then, create a back-up plan, print it out, and carry it with you. Have enough funds available to get yourself out of the situation if you arrive and it is unsafe or a major scam. Have a written plan of a place nearby with affordable accommodation, cash to catch a taxi, and perhaps another job idea. The adventure is not over if you arrive and someone has been less than honest with you. Be ready for change and you will have a great story!
The Thrifty Gist
Find a work abroad websites and exchange boards, then check them often!
Join travel job groups on social media to get more posts on work in your daily feed
Email hostels with your photo and resume for tips about open positions in their area
Ask potential jobs important questions, request pictures, and chat with current employees
Research work visas and apply for visas BEFORE you enter the country
Be prepared for the unexpected and remember this adventure is all about the experience!


---
With a little bit of patience, looking for work abroad online can be a fun way to learn about new areas and find jaw-dropping opportunities that you had never heard about. Do your research, have an unbelievable trip and get ready for people to start telling your story to their friends!