If your 2020 New Year's resolution is "discover somewhere new" then fret not, we've got you covered. Our list of the best budget destinations for 2020 takes into account our rapidly changing world to suggest some classic destinations, as well as some newly affordable locations you may previously have only dreamed of visiting. So get ready to scribble that bucket list, get thrifty, (heck, you can even travel for free with this year's best travel credit cards). Here's the hottest budget spots for 2020!
Poland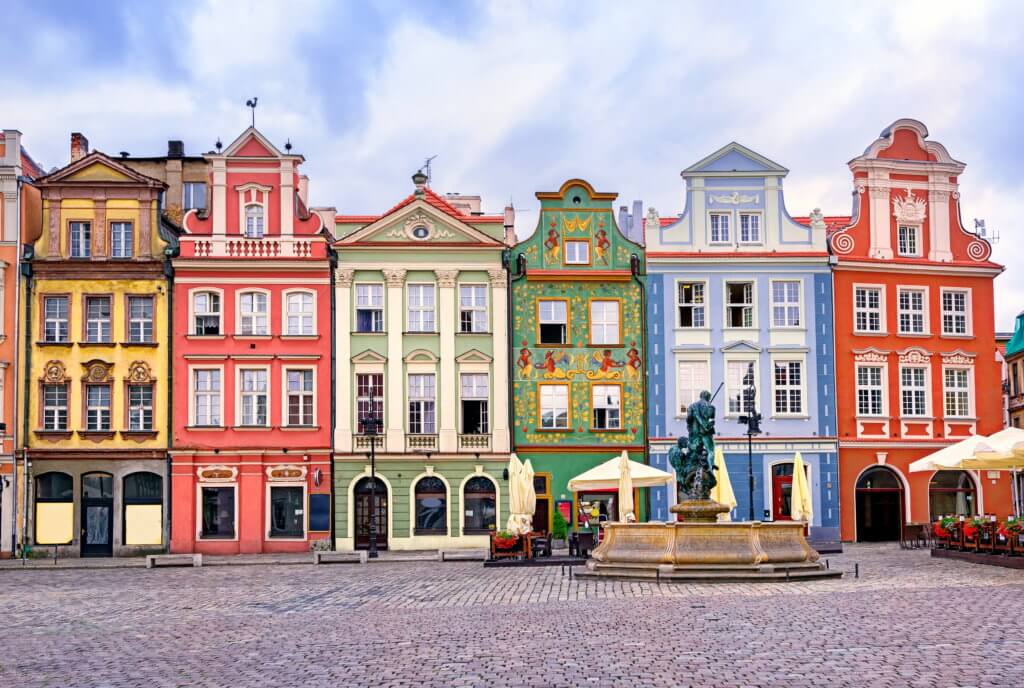 Overview: Yes, Krakow's nightlife is the stuff of legends, but Poland is so much more than that. Poland's economy may be booming but prices remain low compared to what you will find in Western Europe. This makes a visit to dynamic towns like Gdansk, Wroclaw or Poznan easy on the wallet but guaranteed to result in a few stories. Add to that mountains, castles, the Baltic sea, a rich history, and welcoming culture, Poland is well-worth taking the time to explore properly.
When to go: My favorite time to visit it September/October – September is still warm enough to get outdoors, and in October the wonderful old market squares in the cities will be unveiling their Christmas markets, which rival anything you would find in neighboring Germany.
Destinations and Activities: Krakow is rightly famous and you shouldn't pass it up – especially as it is also the gateway for a somber but necessary visit to the Auschwitz memorial. To visit Aushwitz from Krakow, see our guide here. Other cities to check out are Zakopane, the gateway to the Tatras mountains, Wroclaw and Poznan, dynamic student cities still largely undiscovered by tourists, Gdansk on the Baltic Sea, and of course the capital, Warsaw, whose intricately restored old-town and vibrant cafe culture make up for the otherwise somewhat grim setting.
Where to stay: Big cities like Krakow and Warsaw have rowdy party hostels you can book on HotelsCombined (which also searches for hotels and short-term apartment rentals). AirBNB is also a reliable option in all big cities.
Getting there and around: RyanAir and WizzAir service several airports from most major cities with easy connections across Europe and the UK. FlixBus connects other European cities, and there are good train connections from Warsaw to Berlin. Domestic train travel is generally cheap, though comfort levels are hit or miss. If you are considering a Eurail pass for cross-country travel but are unsure if it is worth the cost, check our guide here. Car hire can be a cheaper, more comfortable alternative if you prefer to travel at your own pace – try BookingBuddy to compare rates.
Vietnam

Overview: Let the spicy hit of a steaming bowl of pho take away your troubles as the roar, chaos, and beauty of this fast-changing country surrounds you. Less touristy than nearby Thailand but still surprisingly accessible, Vietnam is a land of smiles and surprises from the urban jungle of Ho Chi Minh City to the sedate hills of Sapa.
When to go: Vietnam is a long country, therefore the weather and the best time to visit varies significantly depending on where you plan to go. Ho Chi Minh City and destinations in the south are generally more comfortable from October through December, and in the north from December-ish through February – but this varies. Really, it's more important that you go at all, rather than when you go!
Destinations and Activities: Ho Chi Minh City, still referred to by locals as Saigon, has incredible street food, friendly locals, the fascinating War Remnants Museum, and so much more. From there you can take a boat tour on the Mekong and meet local families who make their living alongside the river (note: a tour is the most feasible way to make this long day journey from Ho Chi Minh). Further north, the capital, Hanoi is sweltering but diverting, and along the way, you can visit the hill-tribes of Sapa before filling your Instagram with mandatory snaps of Halong Bay. Note that Halong can be done via day tour, but for a less-polluted picture perfect exploration, a multi-day cruise is highly recommended.
Where to stay: AirBNB has very much made its presence in the country known with hundreds of listings in all major cities. If visiting Ho Chi Minh City, check out The Tomato Project for hip apartment rentals. 
Getting there and around: Get your visa before you go to avoid long queues when you land. Be careful to go through a legit website, I was shocked to learn that even .govt.vn domains may not be "official" and there are a lot of fake portals out there. http://myvietnamvisa.com/ is a well-known option. Domestic air travel has taken off in Vietnam, with airlines like Vietjet connecting major cities and nearby countries in Southeast Asia.
Morocco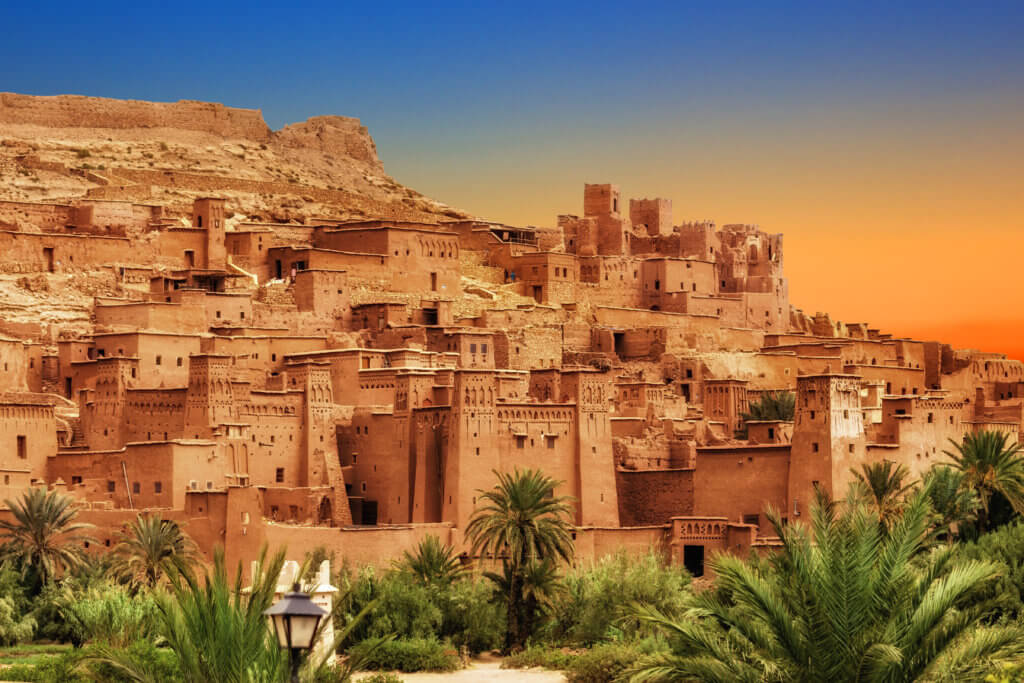 Overview: So close to Europe you can almost touch it, yet distinctly African, Arabic and of course, Moroccan! Recently, Morocco has doubled-down on tourist infrastructure to attract European holidaymakers, with easy connections from Spain and elsewhere on the continent making a visit to the northernmost tip of Africa easier and more affordable than ever.
When to go: Between June to August it gets uncomfortably hot – visit in Spring (March to May) for warm but survivable conditions.
Destinations and Activities: Tangier, a gateway to Spain, is wrapped in the mysteries of the so-called "Interzone" period memorably described by writers like William S. Burroughs. Rock the Casbah for breathtaking ocean views, and blend in with coffee-sipping locals at the Cafe Paris. Take a tour**5 of the Atlas Mountains for fresh air and to discover Berber culture. If your itinerary permits, a multi-night tour is highly recommended, offering the unique experience of exploring the Sahara, plus sleeping under the stars in Bedouin tents. Marrakesh, hippie gem of the seventies, can be aggressive but it is still worth stopping by.
Where to stay: AirBNB is once again your best bet for cheap yet comfortable accommodation – but be warned bathrooms in this part of the world aren't what you expect in Europe!
Getting there and around: RyanAir now services Tangier and Marrakesh from several airports across Spain, Italy and elsewhere in Europe. Trains connect major cities like Marrakesh and Casablanca, and domestic air-travel is increasingly affordable. Always negotiate the price before taking a taxi!
Spain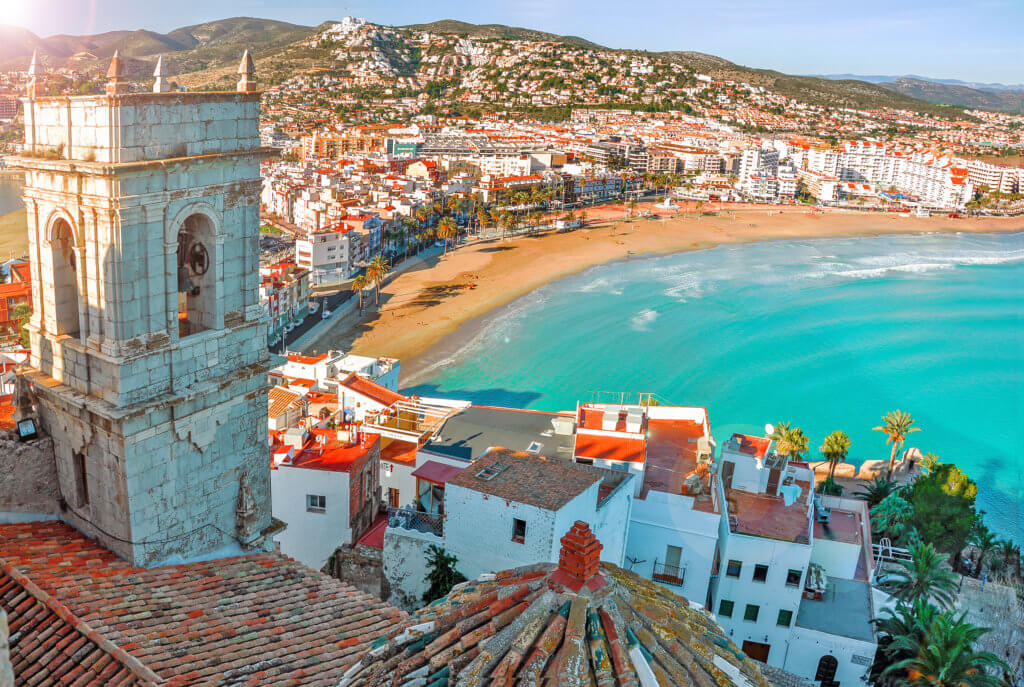 Overview Nightlife that kicks off at 2AM, beaches on the edge of cities, the Balearic island, and centuries of art and culture, Spain really has got it all! While not generally thought of as "cheap", if you shop and eat local and know where to go, it's possible to explore this vast, varied and beautiful country without breaking the bank.
When to go: Visit on either side of the sweltering summer peak months (so go in April/May or September/October) for decent weather and cheaper prices.
Destinations and Activities: While often overlooked in favor of more famous and tourist-focused Barcelona (which is, of course, a must-do) – don't miss the city's top experiences here. Spain's capital Madrid has the Prado, Retiro Park, and some of the finest food in Europe. (Pro-tip: Check out the chain "100 Mondaditos" for cheap beer and snacks!). Eschew Ibiza and Mallorca in favor of lower-key Minorca island for a cheaper and more local experience. 
Where to stay: If you want to party in one of the big cities, use HotelsCombined, which searches hostels and hotels. AirBNB is, as always, a solid option.
Getting there and around: Train travel is expensive, intercity buses are uncomfortable but cheap with companies like Interbus or Flixbus. All of Europe is at your fingertips with budget airlines like RyanAir and EasyJet. A Eurail pass is easy for inter-country travel – check our article here to determine if it's cost-wise for your trip.
India
Overview Travelers struggle to describe this country. Our language wasn't built to cope with such an intensity of the experience, so we writers fall back on cliches like "assault on the senses." Well, that will have to do it here too. Still dazzlingly cheap by European and American standards, India will handsomely reward your curiosity and tenacity, just so long as you're willing to eat where the locals do.
When to go: The rainy season starts in June and can last through July or even September. Summer is April through June, while pleasant Spring is February and March.
Destinations and Activities: 
Where to begin! Plug into the furious energy of Mumbai, see the old and new clash as never before in Delhi, witness miracles of construction in Rajasthan, drink by the ocean in Goa, and get up before dawn to see the Taj Mahal before the crowds get too aggressive (note: skip-the-line tickets are strongly recommended).
Where to stay: AirBNB hosts are known for jacking up accommodation prices if they know you're a tourist, so if you have an Indian friend who can help you with booking, this could save you a fortune.
Getting there and around: There are a plethora of airlines servicing domestic travel which is generally the cheapest way to get around. Of course, the Indian railway is an adventure in itself and should be experienced, if only once!
Cuba
Overview Part Caribbean island paradise, part Marxist dystopia, Cuba is tentatively opening up to the outside world. Yes, Americans – the changes between the Obama/Trump administrations are hard to keep up with, but the latest research shows that you CAN indeed go to Cuba – so now is the time to do it!
When to go: Visit in the dry season which runs from November to April to clear, sunny skies.
Destinations and Activities: 
Sip on daiquiris at Hemingway's favorite bar before a romantic midnight stroll along the Malecon in Havana, check-out ornate architecture in Tripoli, make a pilgrimage to Che Guevera in San Tiago, puff on cigars purchased straight from the factories, and lose yourself in the deepest green in the Viñales Valley.
Where to stay: While Havana has its share of hotels, the best way to experience Cuban life is to stay in private guest-houses, known as Casas Particulares. You may need to book your first Casa online, but once you're there locals will introduce you to friends wherever you are going, resulting in many interesting conversations and encounters!
Getting there and around: Visa situations change rapidly. At the time of writing, Americans traveling to Cuba will need to acquire a Cuban Tourist Card in advance, for which you will need to prove that you have some "reason" to visit Cuba – in reality, this can normally be easily arranged by an agency such as ViaHero.com. It's generally simpler for Canadians, where visa costs are usually included in your flight, and Europeans who may be able to get a visa online and/or on arrival. Check with your local embassy website before boarding your flight. Havana will probably be where you begin your trip, from which air-conditioned tourist buses will take you throughout the country.
United Kingdom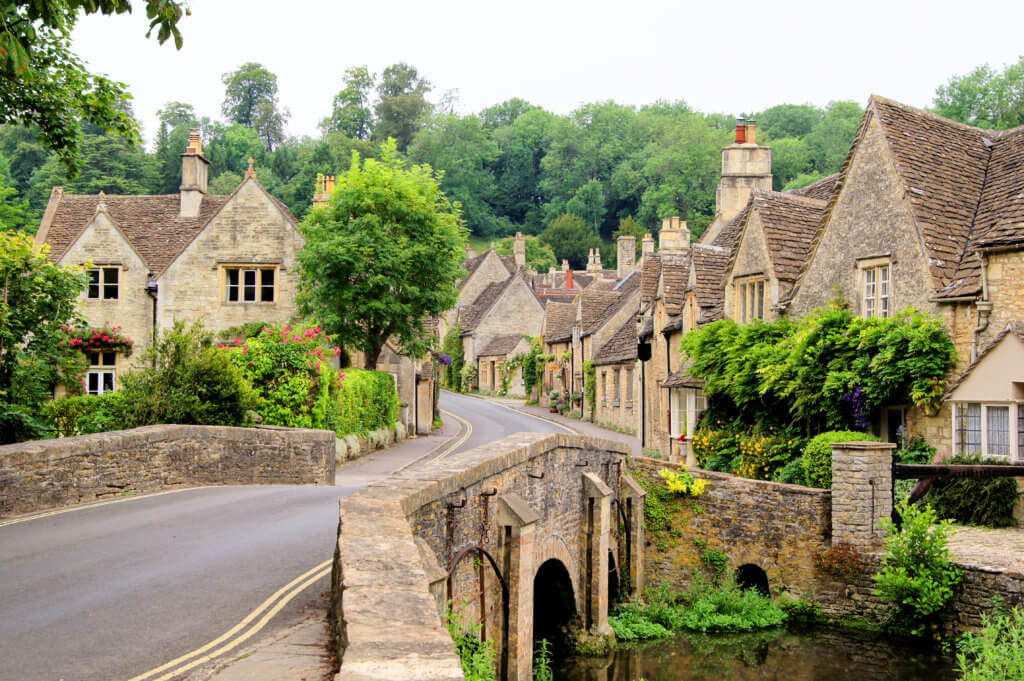 Overview You may roll your eyes at the chaotic Brexit-related headlines, but the effect on the British Pound (GBP) means that for European and American travelers, now might be the perfect time to visit. And there's far more to the UK than just London!
When to go: Apart from the north of Scotland where the winter months (Nov-Feb) are harsh, Britain has a very mild climate. June-August is probably the most pleasant time if you prefer warmer temperatures.
Destinations and Activities: Of course London is endless fun from the markets of Camden to the curry-houses of Bricklane in trendy (still?) Shoreditch. But there's so much more. Get lost in haunting Dartmoor in Devon, drive through the mystic Cairngorms in Scotland, sip whiskey in Edinburgh, hike in surprisingly vast and wild Snowdonia in Wales, and enjoy an epic live music scene in Manchester, to name just a taste.
Where to stay: The UK has all of the usual suspects (HotelsCombined, AirBNB, et al). Also check out HomeAway for potential deals, and TrustedHousesitters (very popular in the UK), if your trip permits.
Getting there and around: Major hubs are London, Manchester, Edinburgh, Glasgow, Cardiff and Inverness as a gateway to the Scottish Highlands. If traveling by train, book in advance and consider scoring a Britrail pass for cheaper travel. National Express buses are often cheaper than trains but can be slow. Depending on your itinerary, a Eurail pass may be worth the price (to price it out, check our guide here).
Mexico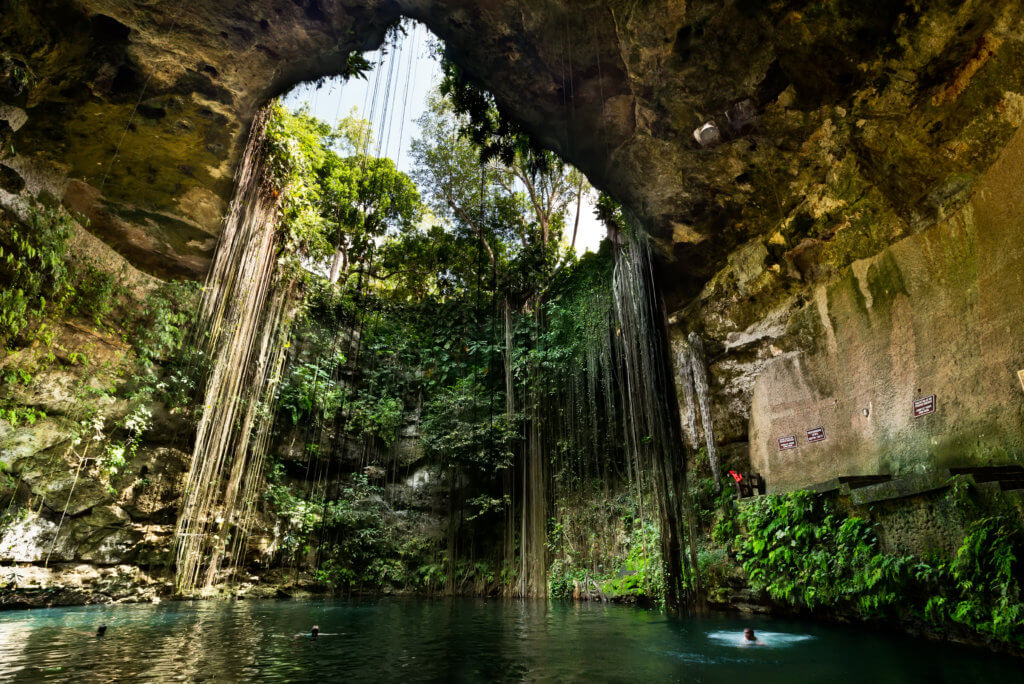 Overview. You've eaten the food. You've seen the movies. Now, it's time to discover genuine Mexico for yourself. While often poorly portrayed in American media, most of Mexico is actually extremely pleasant with welcoming people, wonderful food, a rich and deep history and culture, and glorious beaches stretching off into the horizon.
When to go: The dry season runs from October through to April and is the best time to visit
Destinations and Activities: 
Enjoy cheap and tasty street food and drink up the history and culture of the vibrant capital, Mexico City (be sure the visit the 128-meter long Metropolitan Cathedral!) Check out ancient Mayan ruins in Tulum and Coba, cool yourself in the blue waters of the Agua Azul Waterfalls and party the night away in Cancun.
Where to stay: Accommodation options in Mexico span the whole spectrum, from party hostels and budget hotels on HotelsCombined, to AirBNB rentals and Hacienda Paradise boutique hotels. If in doubt, start with HotelsCombined.
Getting there and around: Getting a visa on arrival isn't a problem for most people from Europe or North America. Mexico is big, so domestic flights are the main way of getting around, with airlines like Aeromexico and Interjet keeping the country connected. Try Skyscanner to search broadly for domestic flights. FlixBus is also increasing its service there if you prefer to travel overland.
Jordan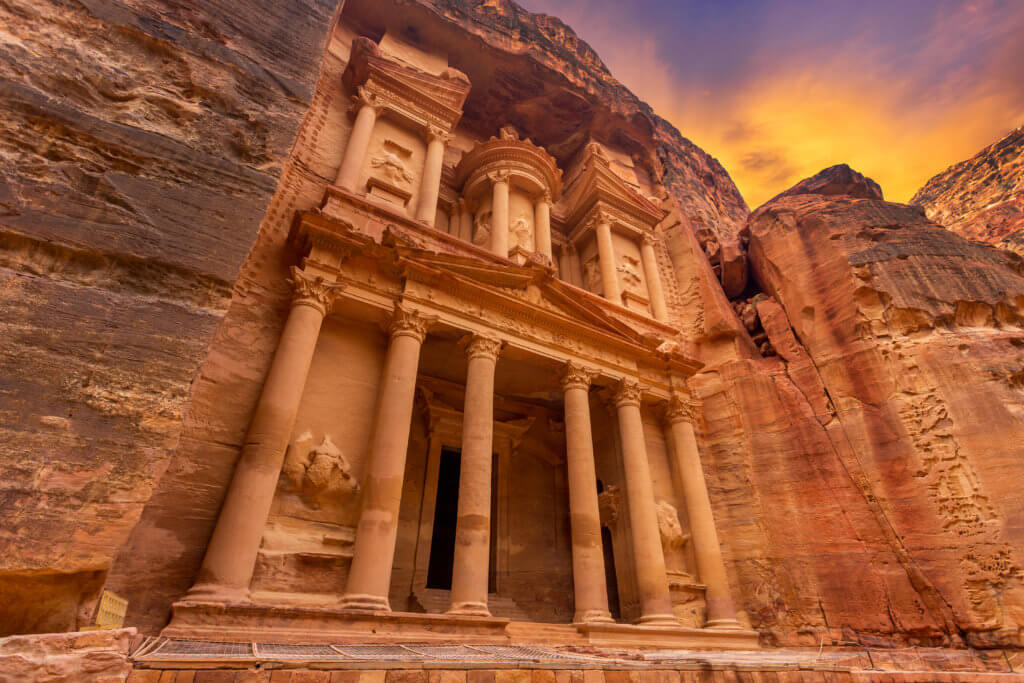 Overview. This is the Middle East, Jim, but not as we know it. Jordan is fun, friendly, relaxed and accessible, yet still distinctly Middle Eastern in flavor and vibe. While it's possible to blow a hole in your wallet on a night out in Amman, it's also very possible to make Jordan a cheap spot for discovering a whole new world.
When to go: Jordan is scorching by day and often freezing at night – visit March-June for warm yet comfortable, sunny weather.
Destinations and Activities: 
The many hills of Amman make for a fascinating place to get lost, and of course, an ideal spot to sample local cuisines like falafels and the ubiquitous shawarma. The ancient city of Petra, a once-lost valley in the desert, is considered a "Wonder of the World" for good reason. To remind yourself that you really are in the desert, visit the Magic Bedouin Star and look up at night for a sight of the night sky like you've never seen it before. There are a plethora of tours within the region, including visits to the Red Sea, Beduoin Camps, and more.
Where to stay: It's easy to find great and outrageously cheap deals on AirBNB, even in the center of Amman. Guest-houses throughout the country, including near Petra, can also be found on HotelsCombined.
Getting there and around: You'll probably begin your journey in Amman which is serviced by cheap RyanAir flights from across Europe (check Skyscanner for a broad search). You'll need to buy a visa on arrival unless you buy a Jordan Pass in advance – highly recommended if you plan to visit Petra, in which case you'll be saving money. Jett buses can take you from Amman to Petra and other major sites – book online or in person at their offices in Amman (for example, in the Intercontinental Hotel).
Hong Kong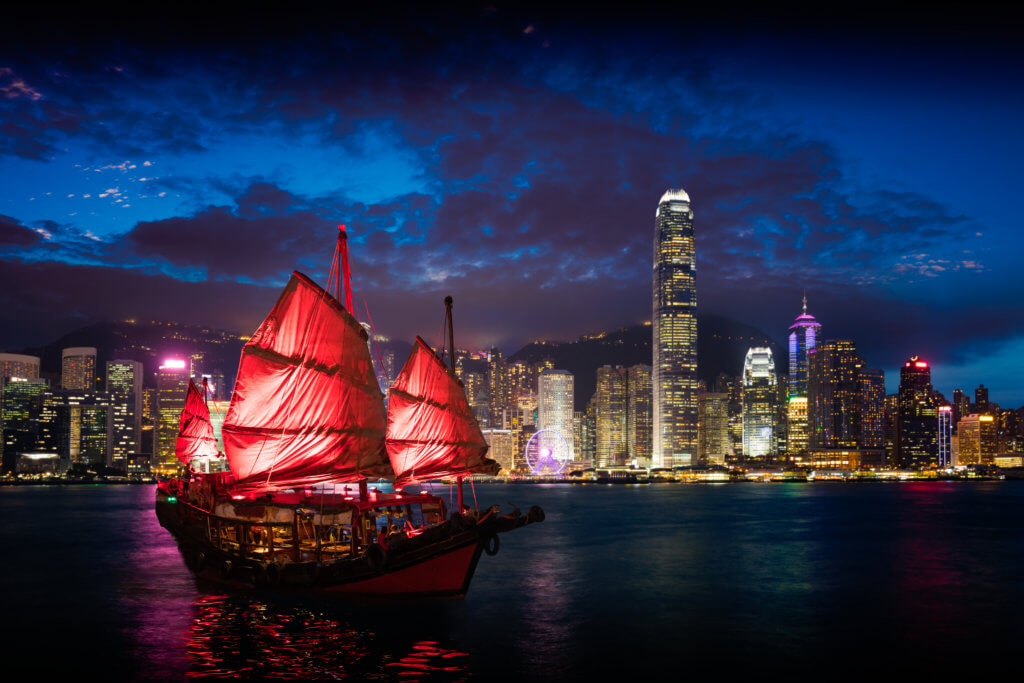 Overview. Skyscrapers stretching off into the horizon and well-dressed locals hurrying towards glistening metro stations do not exactly bring the word "budget" to mind. However, recent political unrest has put off visitors, meaning prices for accommodation and activities are lower than usual. We visited in December, mingling with our local friends and found it perfectly safe, albeit empty (see our detailed post here). Rest assured that day to day life goes on as normal and Hong Kong is safe to visit – so why not explore while it's void of tourists!
When to go: Visit during October through December for pleasantly cool temperatures and before the February festival madness.
Destinations and Activities: 
Party, shop and dine on incredible local cuisine in the central city, drink shoulder to shoulder with locals in Wanchai, hop the famous Star Ferry to Kowloon for a visit to the Chi Lin Nunnery, climb Victoria Peak for sweeping city views (or take the tram if you're feeling lazy), and head out into the wetlands of the New Territories for a mostly tourist-free local experience that will help you put this dazzling metropolis in context. Take a minibus to Stanley bay for shopping and sunbathing, and the ferry out to Lama Island when you're well and truly sick of the sight of skyscrapers.
Where to stay: The ironically named "Mansions" in Kowloon provide tiny rooms at affordable (by local standards) prices and can be booked on HotelsCombined. AirBNB, as always, can be a source of good deals.
Getting there and around: Hong Kong is a major transport hub serviced by flights from all over the world. Most Westerners can visit visa-free – just don't lose the arrivals card they will put in your passport at immigration. Pick up an Oyster card at a metro station and use the sophisticated network to jet around the city. Buses and minivans can take you further afield, there is good info on Google Maps. A city pass can offer good value, especially for those with jam-packed itineraries. Consider taking a boat to nearby Macau (just don't forget your passport, it is technically another "country"!).
The Thrifty Gist 
Take a second look at countries that may not previously have been on your travel radar and go below the surface of a few classic options on our list of the best budget travel destinations in 2020. Spanning Europe, the Americas, Asia, the Middle East and the tip of Africa, these 10 destinations should help keep the wanderlust at bay in the new year!